It's IAS Event week
So the overhype is spectacular in it's epicness. I have spared you all the trash they sent out this past week. Monumental in volume. Miniscule in content.
They keep coming up with these silly phrases — Shaping a renaissance for freedom… It's Huge!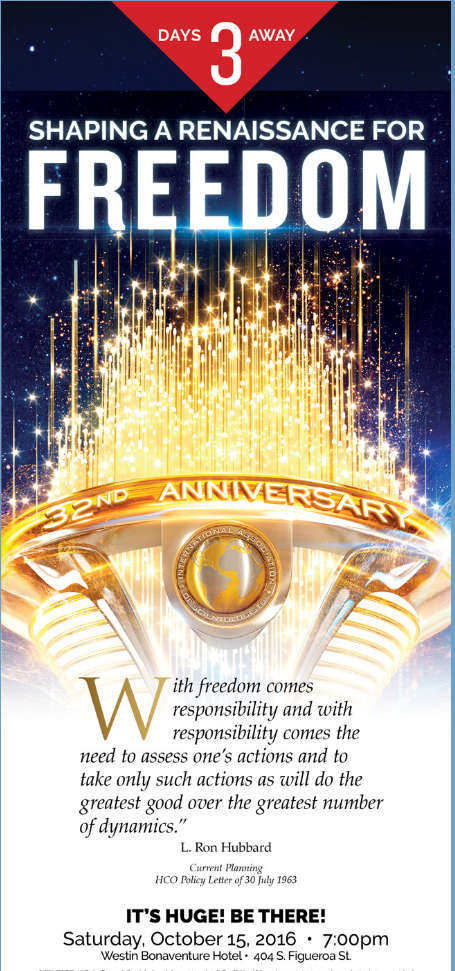 History is made…
Bubbles chimes in with some less than convincing hype.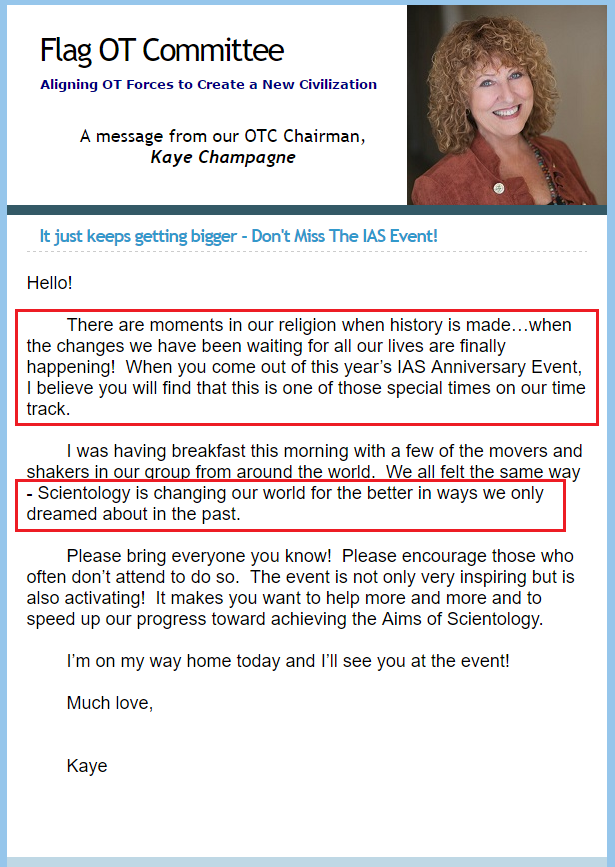 The Freedom Metal winners…
Beyond your imagination – perhaps the only true statement.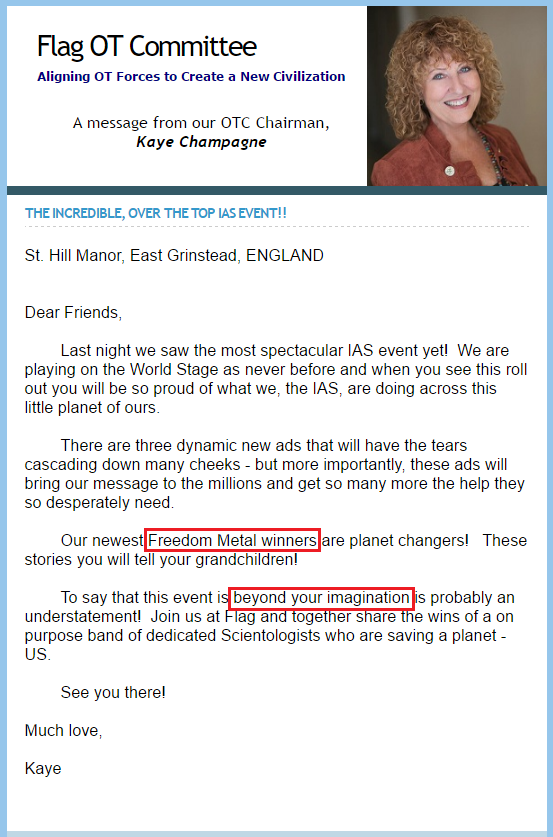 Actually, it's an epic rehash…
The opening of Harlem and the AO in Australia. Woopee.
But don't miss the composor who will blow your mind.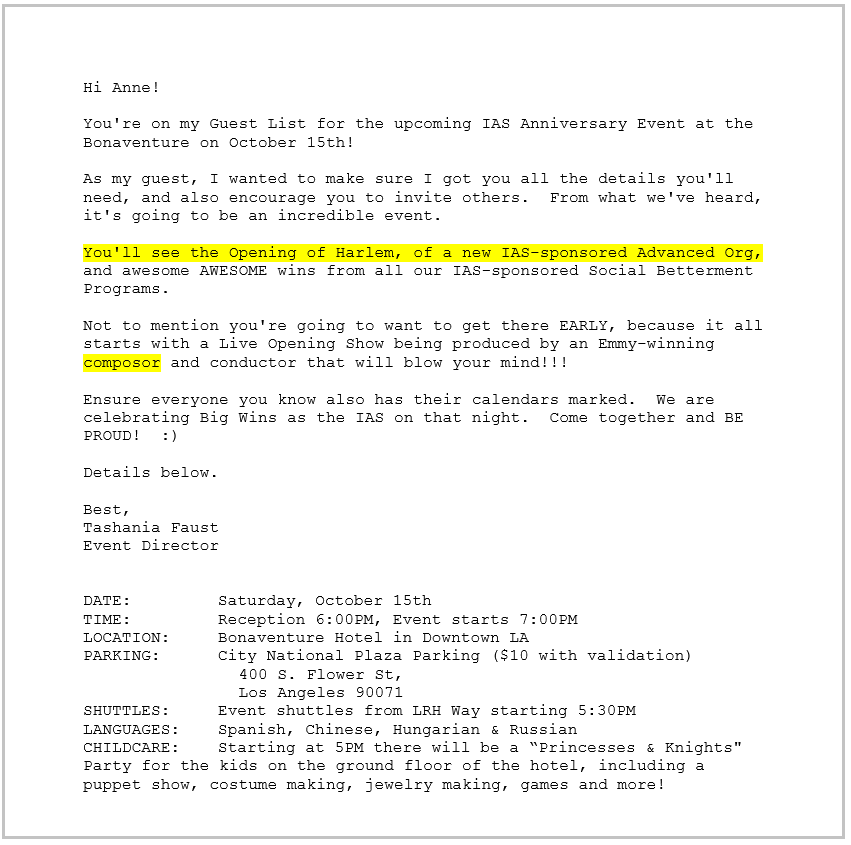 Conquer Life
You would think if any one of these people could actually do this you would not need 7 of them. Just one life conquerer would be enough to deal with the 5 attendees at the seminar. And certainly the head of the OT VIII organization wouldn't need 5 bloodsucking FSMs "help"?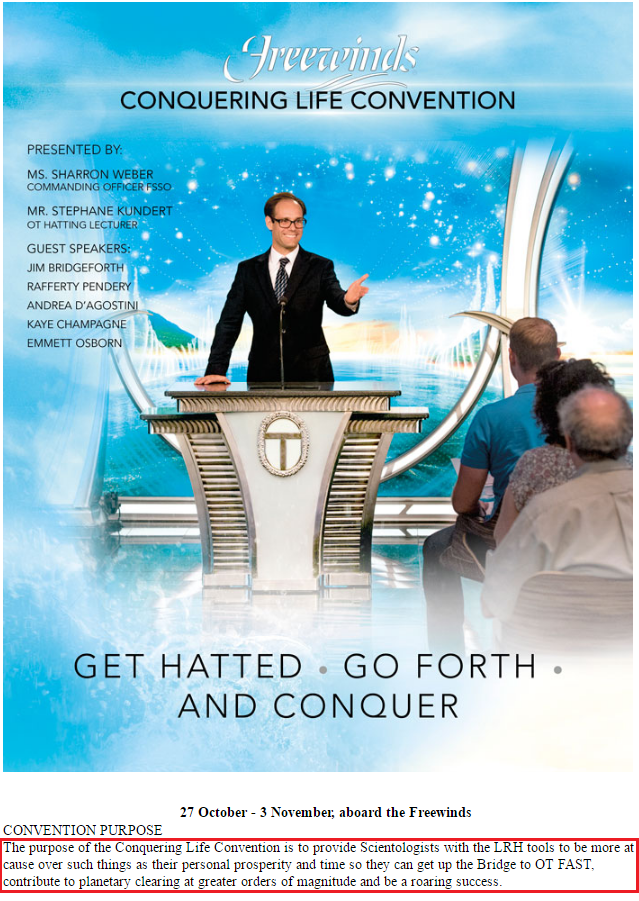 Another Epic Announcement
In the AOLA Atrium…. Hahahaha that is really amusing.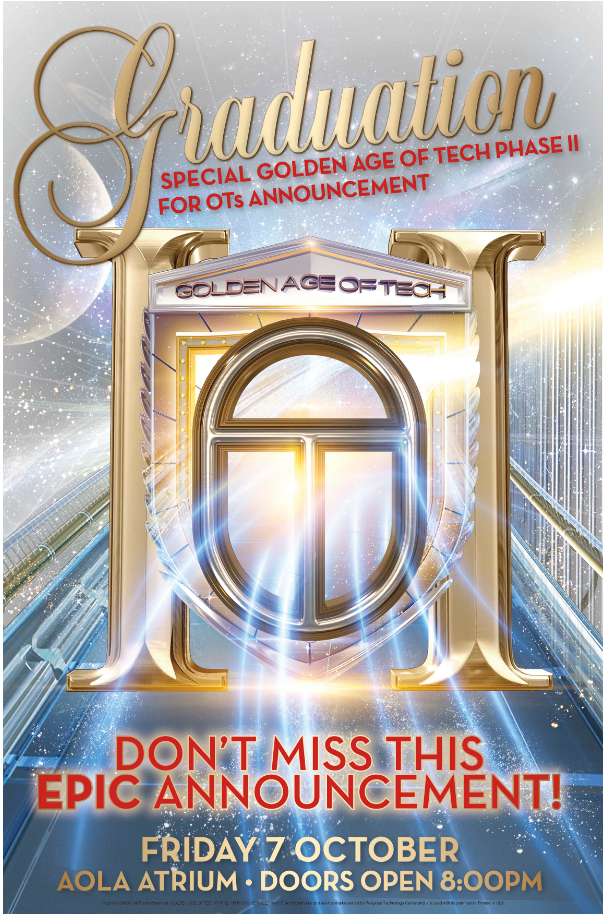 Surprise, surprise…
Another one-time-only leatherbound. It's epically milestone.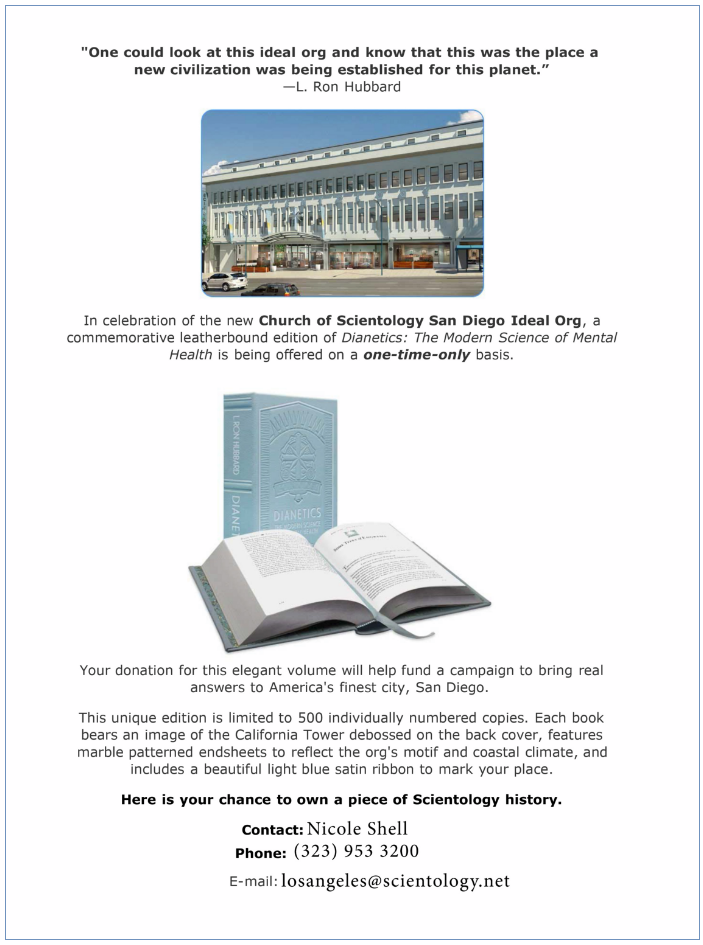 Root beer and toy guns
Sounds really cool. For 7 year olds.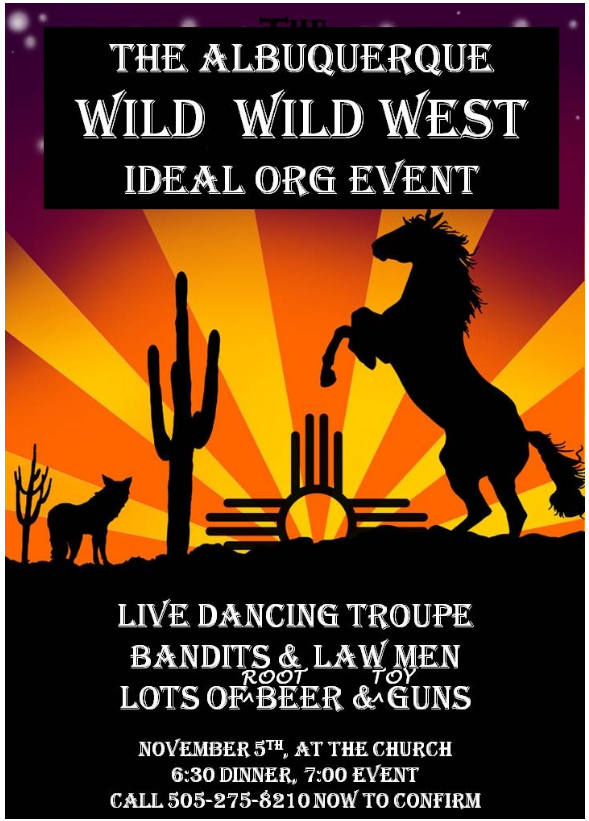 Dream Team
But there are only 4 of them? This is 63X expansion on display?
It's a precision science…
Wow, thought they were supposed to tell people it's a religion?
But anyway, what the hell does it mean to live at a higher level of precision? Does he walk in exact 39 inch steps? Count the number of hairs on each side of his part?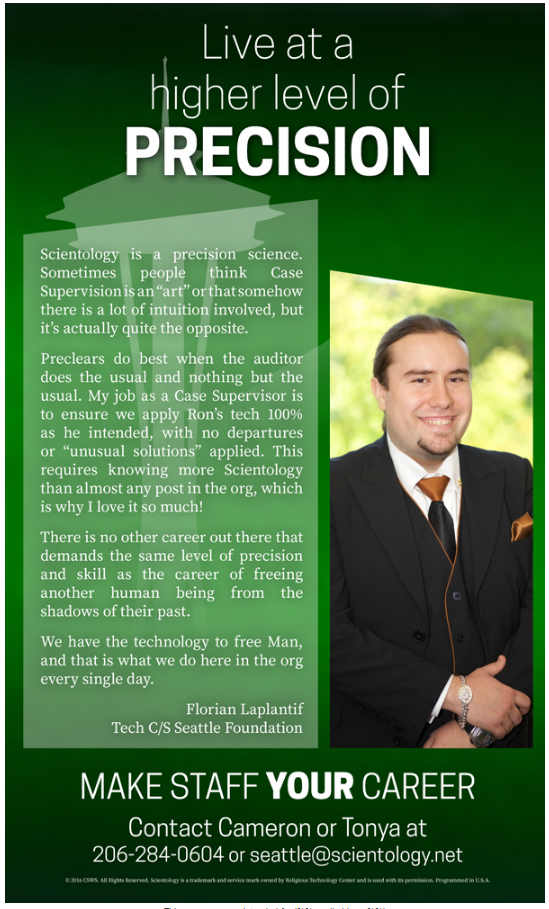 An Epic Dissemination Seminar
Conducted by Skype?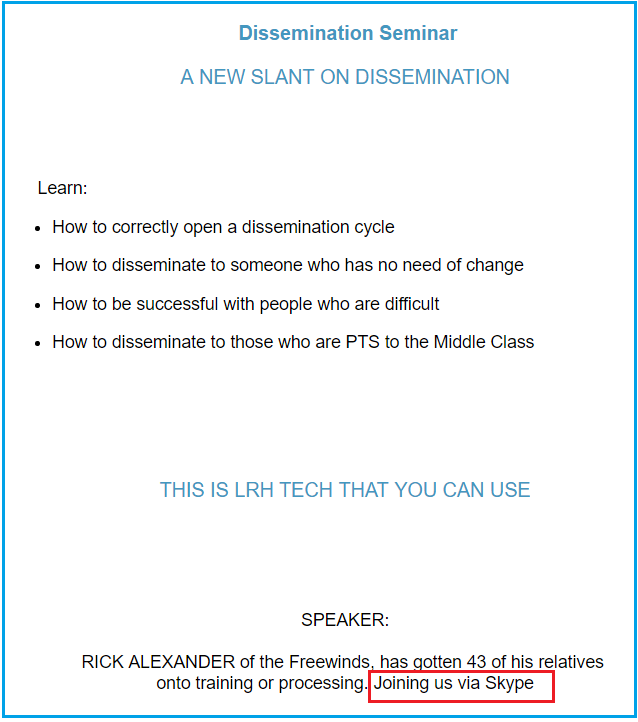 Steely eyed determination
Channeling Dear Leader?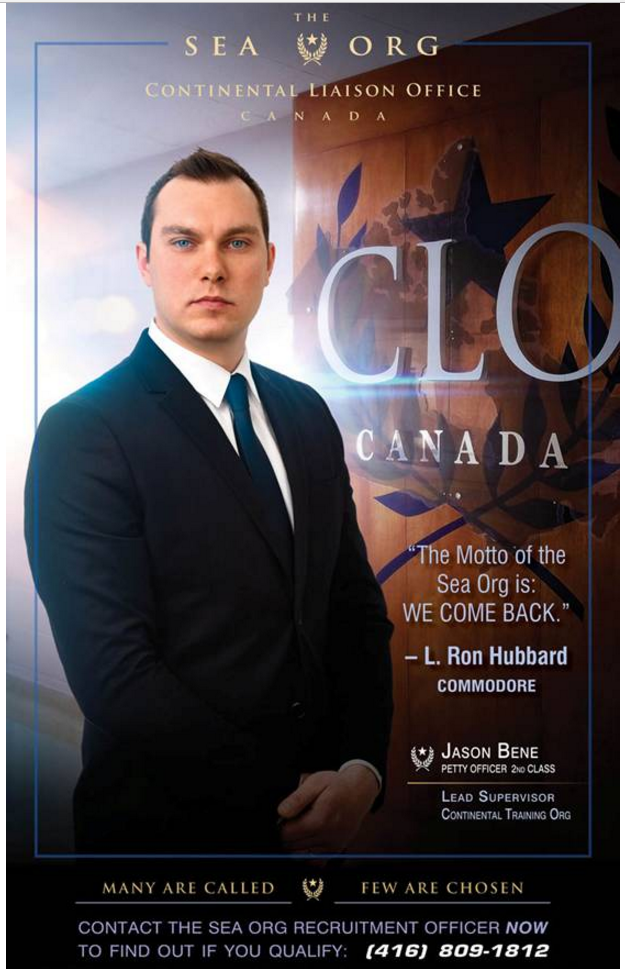 For just $10
You can learn how to think big and do it. Just like the guy putting on this seminar for $10 in a backwater doctor's office.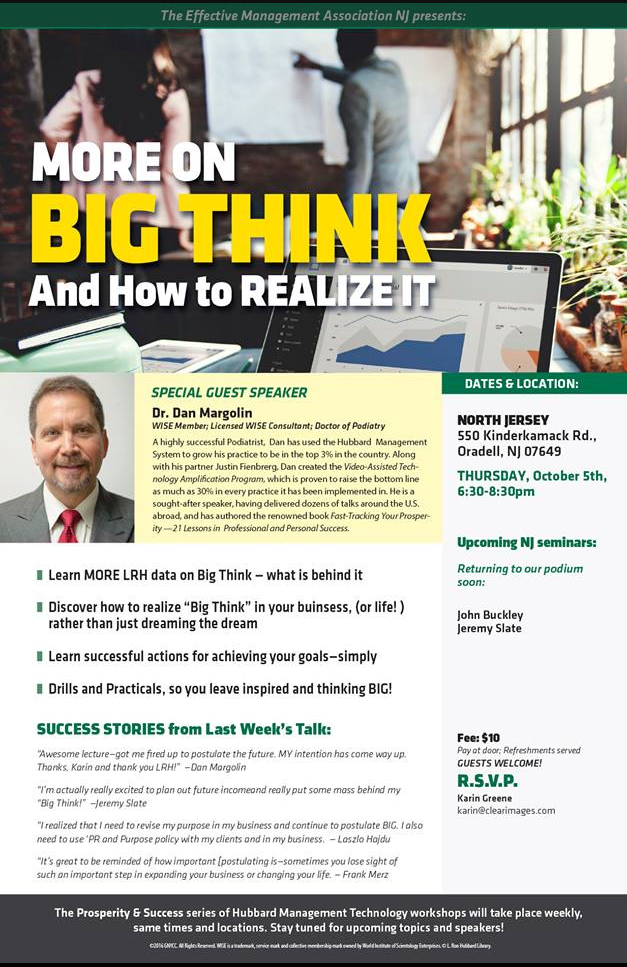 WISE Seminar
At a scientology org? Secular much?
But bet it's a big hit because you need to be "bonded" to attend. Quentin Strub is going to reveal the confidential secrets to the universe.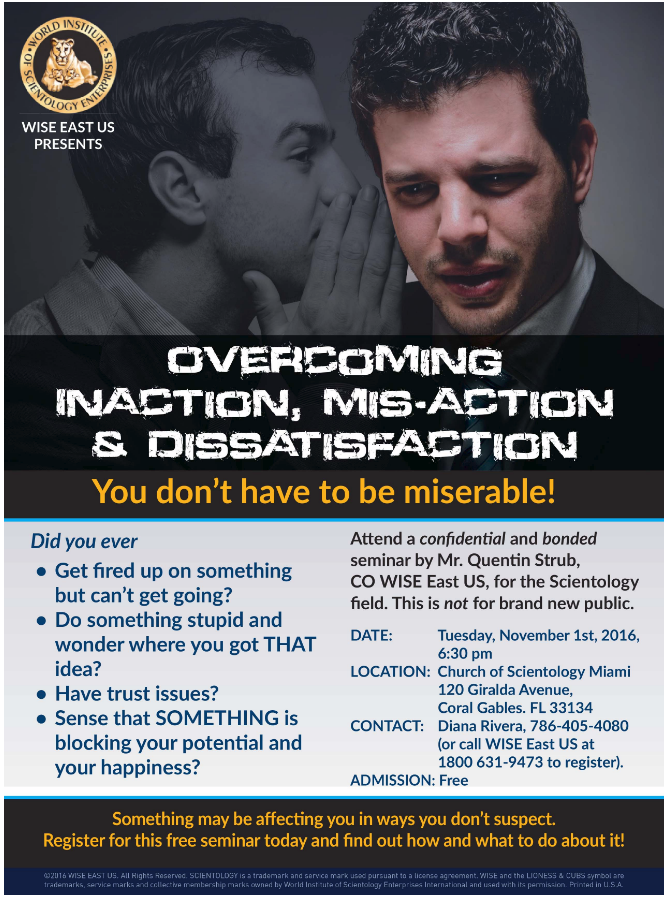 Really religious
This one, conducted by Effective Management Association, is also in the org.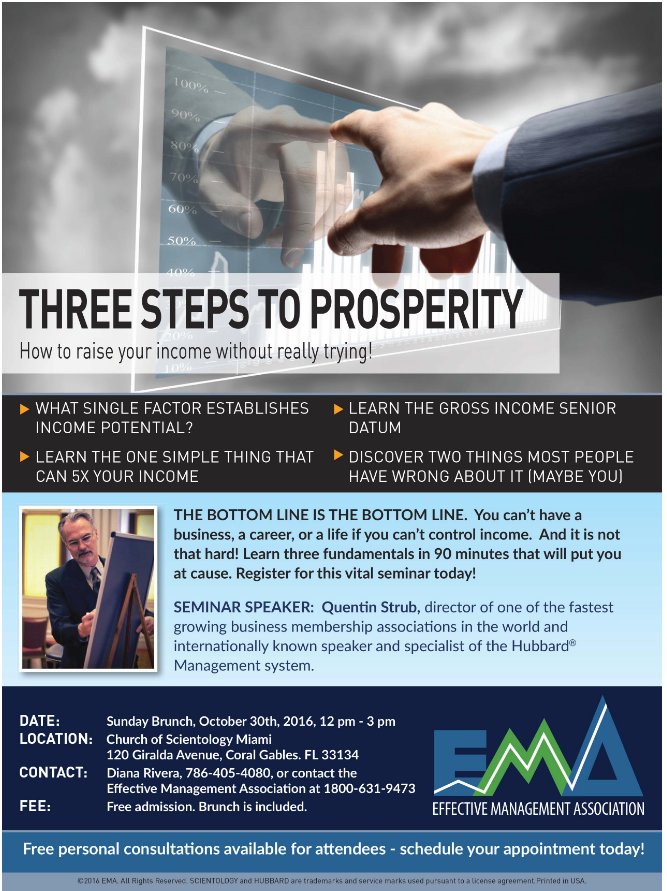 Very tricky
Respond with an [X] to one of the below. Bet that fools most of the recipients.
Good news though — you can now get a FREE t-shirt if you arrive in November! Wow. What a giveaway.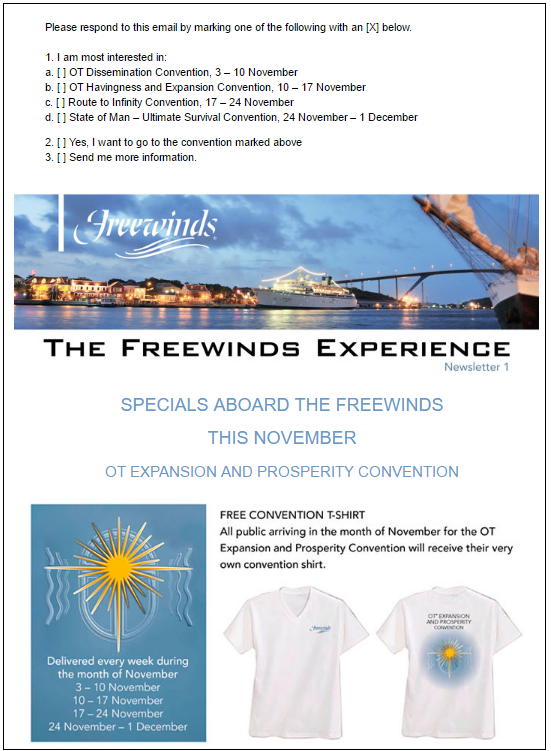 Mighty My Mammy Technical Team
All 6 of them. Not so mighty.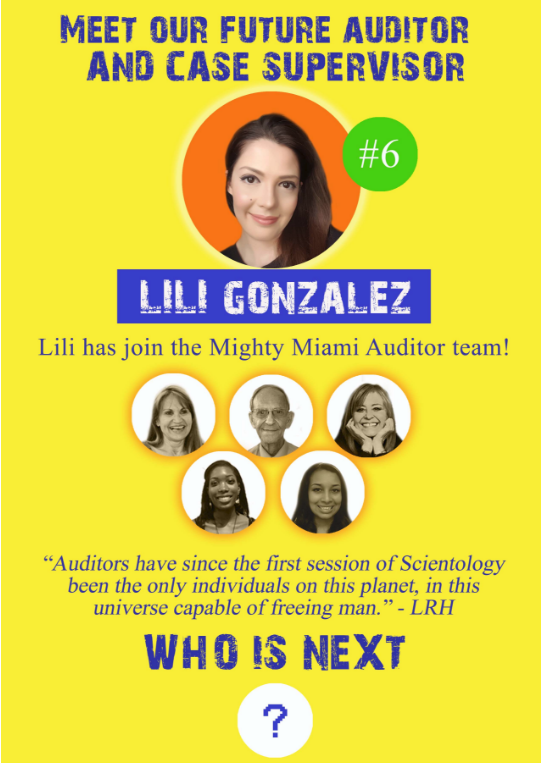 The Blues Brothers
Ideal Org event? Who are they raising money for? All the orgs in the area are already ideal or done fundraising (so they said). 
They have plenty left to get money for
Looks like it will be at gunpoint…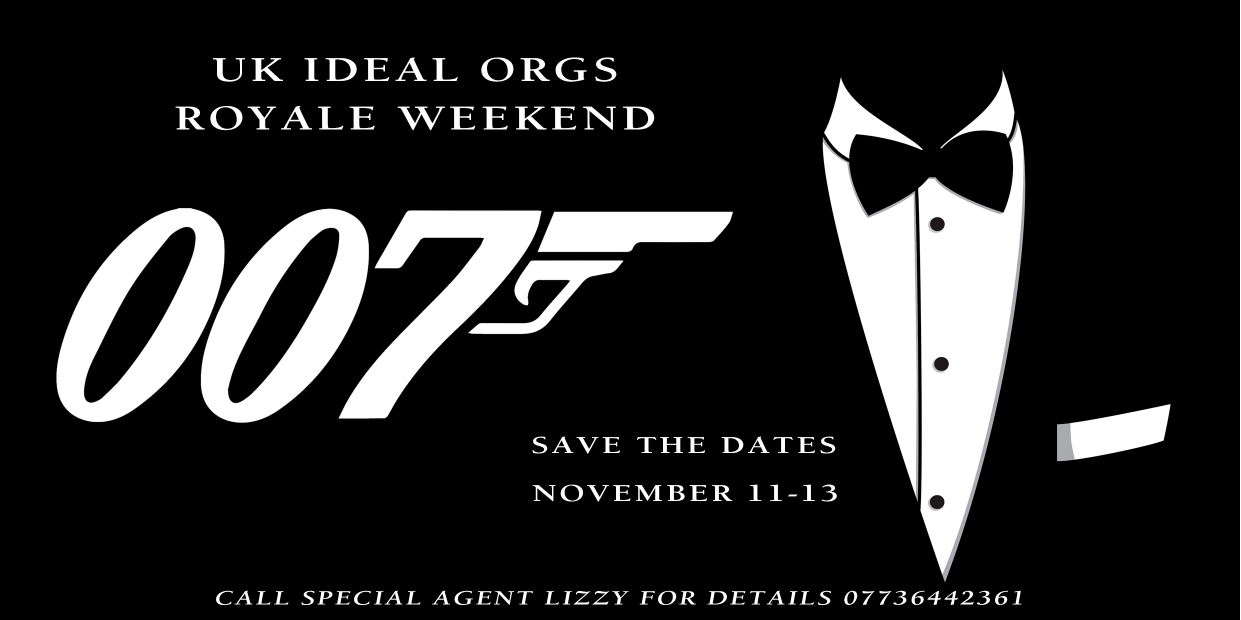 More IAS BS
Any details would be nice. But it would spoil the fun.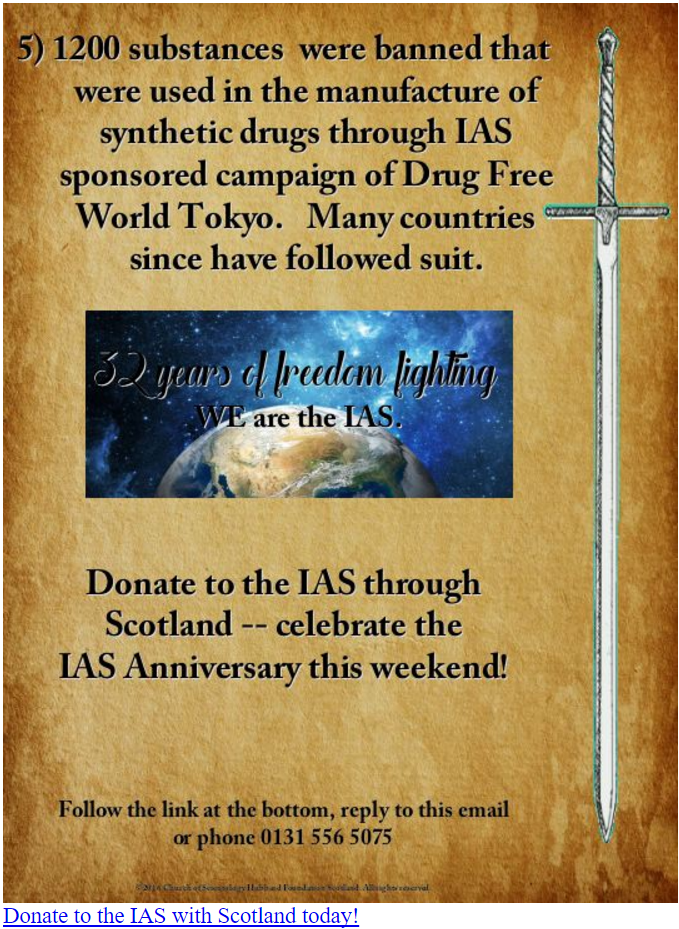 The reason you stopped communicating?
HCO ordered you to disconnect perhaps?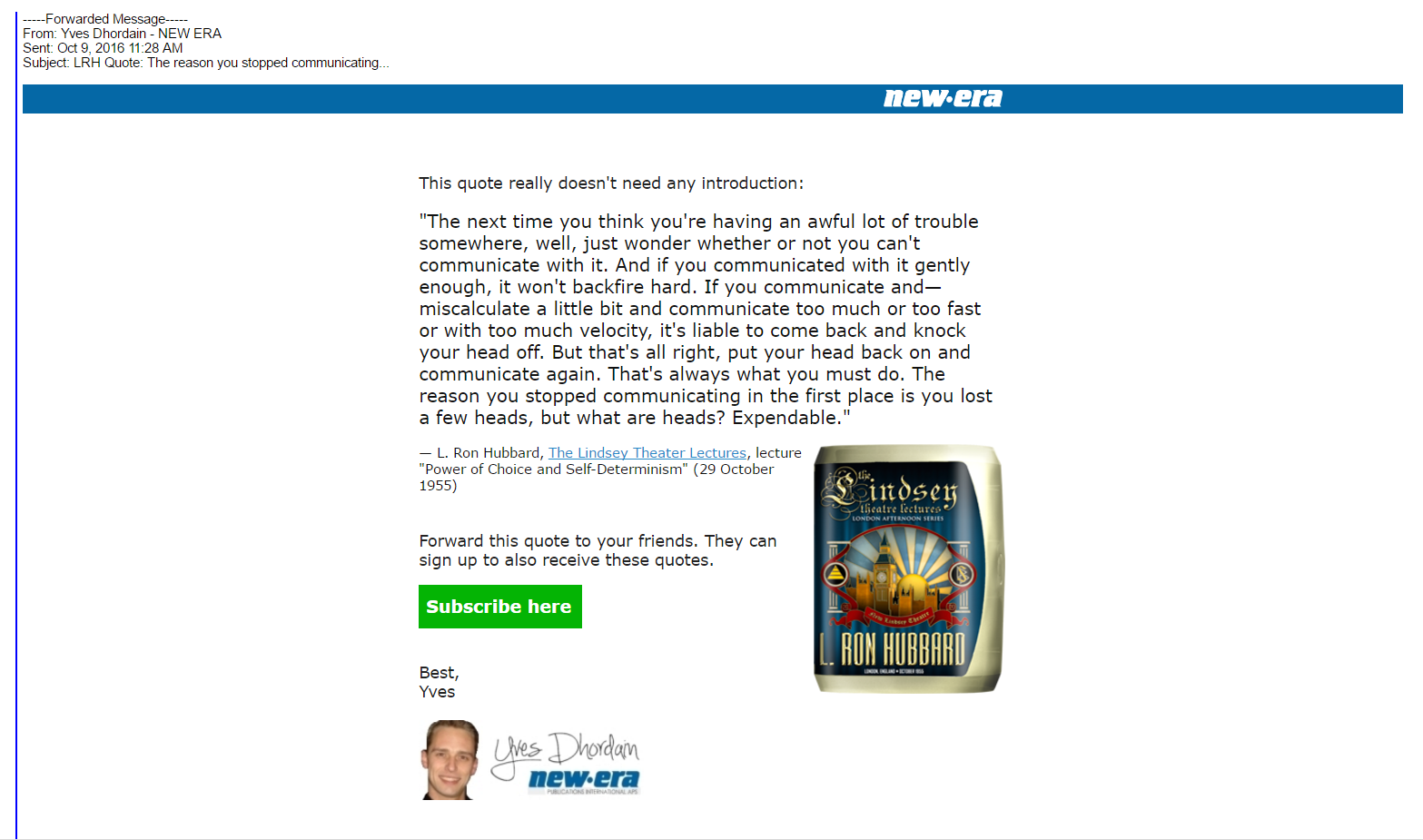 Double SH Size Model Ideal Org
And in that case, this really sucks. 6 per month? Less than 2 per week? And they are shouting this from the rooftops?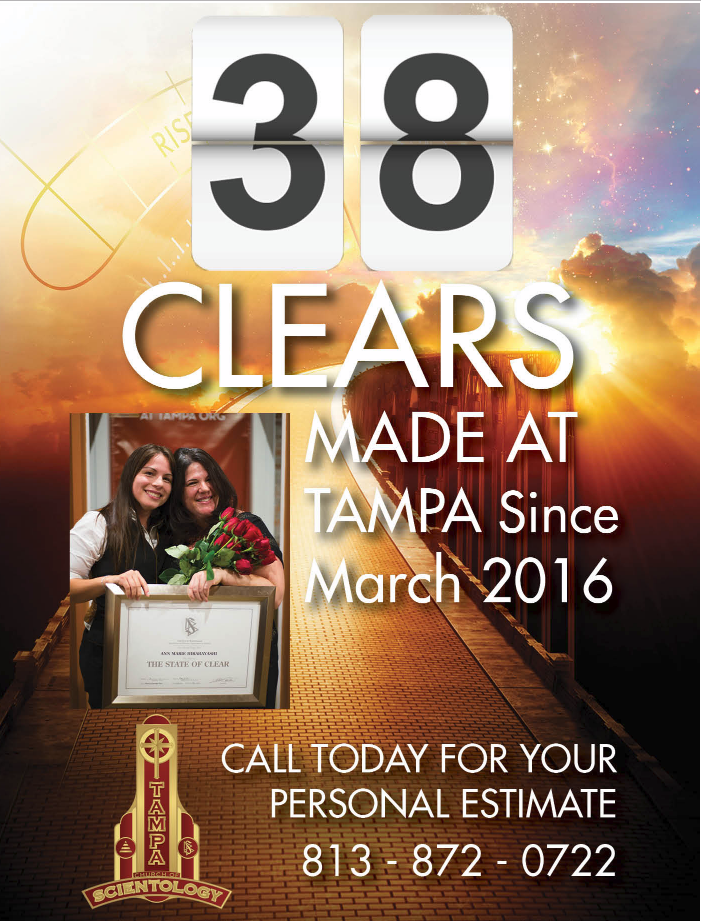 Hot, probably. Dusty, definitely. Smoking Hot, not a chance.
Love that informative graph!!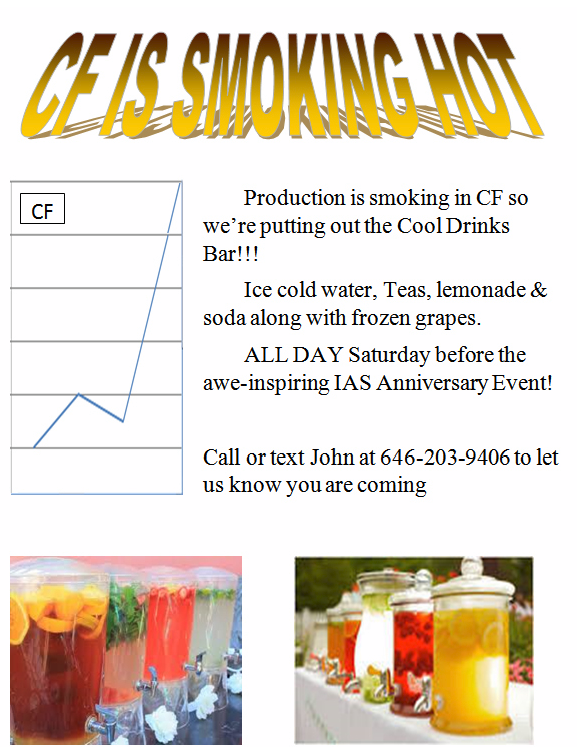 Living of a beautiful life…
Getting your money makes my life beautiful.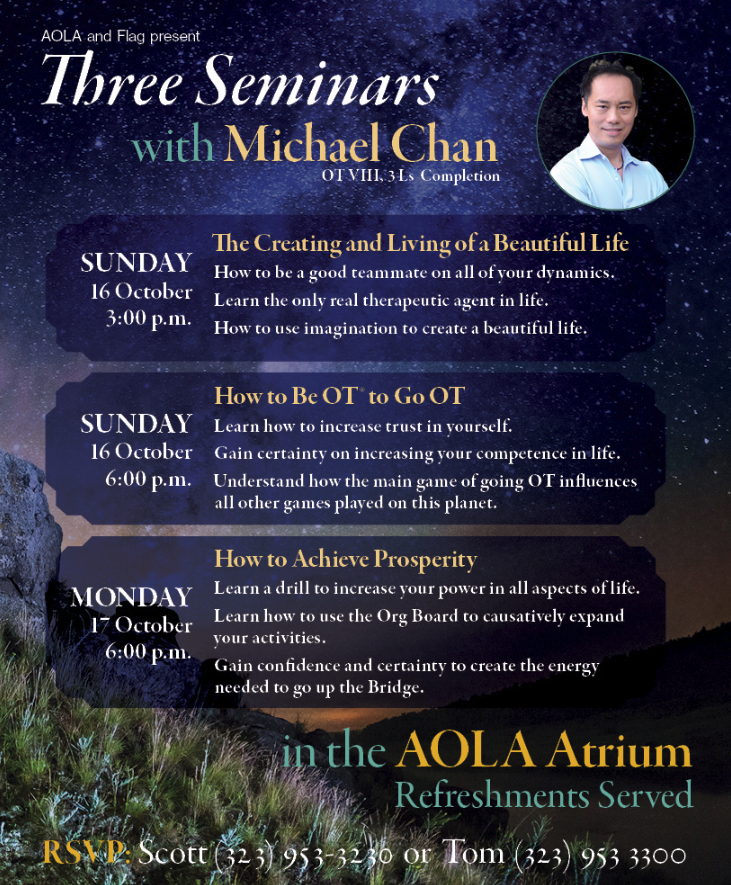 Valley hype went into hypserspace
It's been religious…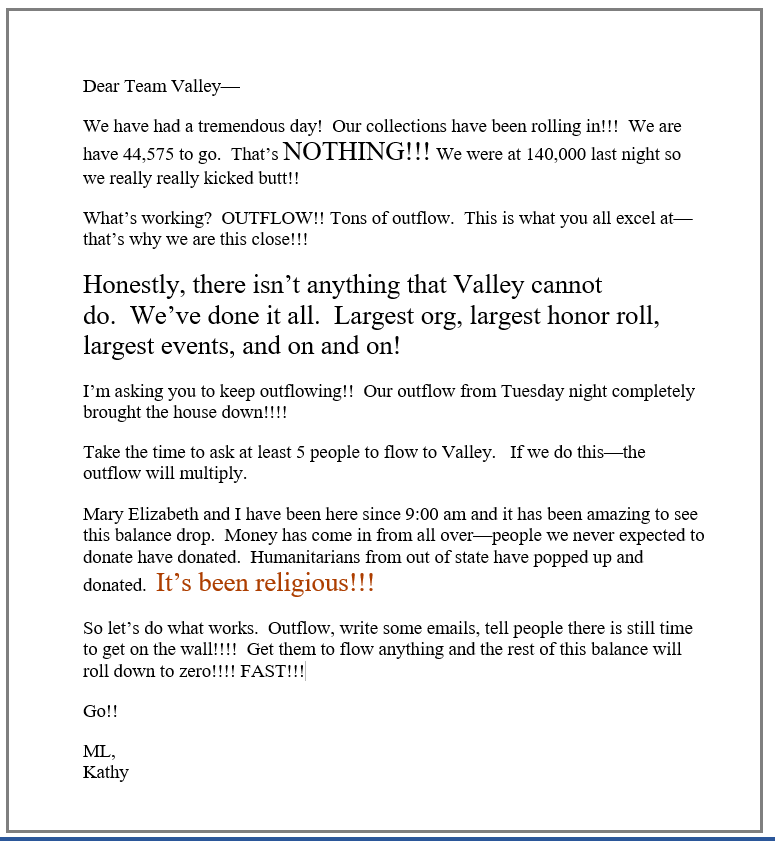 Just 17,000 left!

We did it!
The Valley Princess dropped a check to put everyone out of their misery (at least until the next "urgent briefing" event for the Valley is announced).
Love that quote they selected. Written in response to the Portland verdict being overturned… As they say inside the bubble apparently "if it's an LRH quote it doesn't matter if it is in context, it doesn't matter if it makes sense, it doesn't matter if it is out of date – hell, we don't even read them usually."