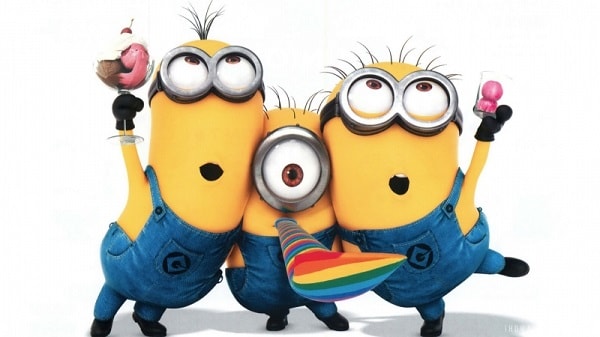 First, thank you so much for the quite overwhelming volume of good wishes on the occasion of my birthday yesterday. There is no way I could respond to everyone individually or even "like" or "heart" everything. It was extremely gratifying to know how many people out there have my best interest at heart. It's GREATLY appreciated.
Scientology TV
This was a BIG topic this week. The "new season" launched with 6 new episodes of the same old infomercials.
The real torture is trying to watch the ridiculous spin they repeat 24/7 in a loop of lunacy.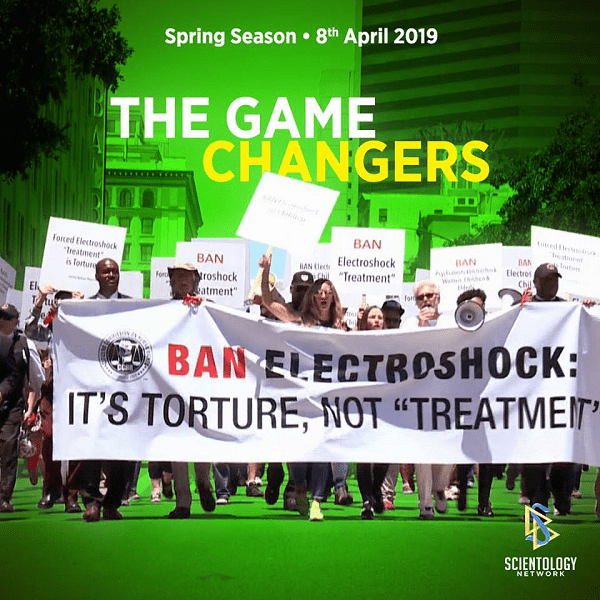 The Jive Asses have Shrunk
Happened to note while perusing the scientologytv list of shows that the one that promotes them features 6 GUYS. Now it's 3 and a girl?
Had some blows perhaps? Or some of them traded in yellow suits for black ones?
$75 to see half a Sea Org band?
10 years already?
Still not SH Size.
In fact, still no more than 20 staff, having no impact on "Clearing Texas", let alone Dallas.
But they do celebrate with some ChanMan action. That' about as good as it gets…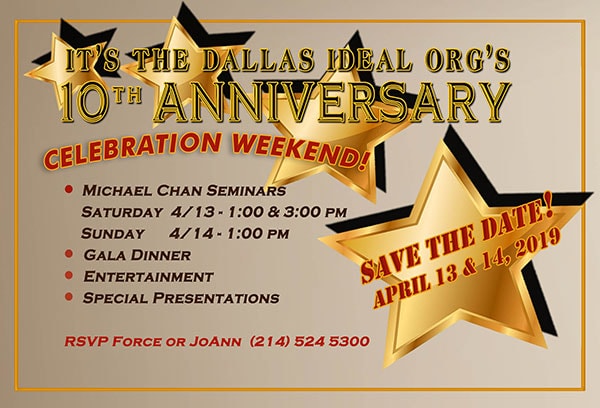 OMG 2 letters are done
Isn't that INCREDIBLE?
You would think this was a task that dwarfs putting a man on the moon.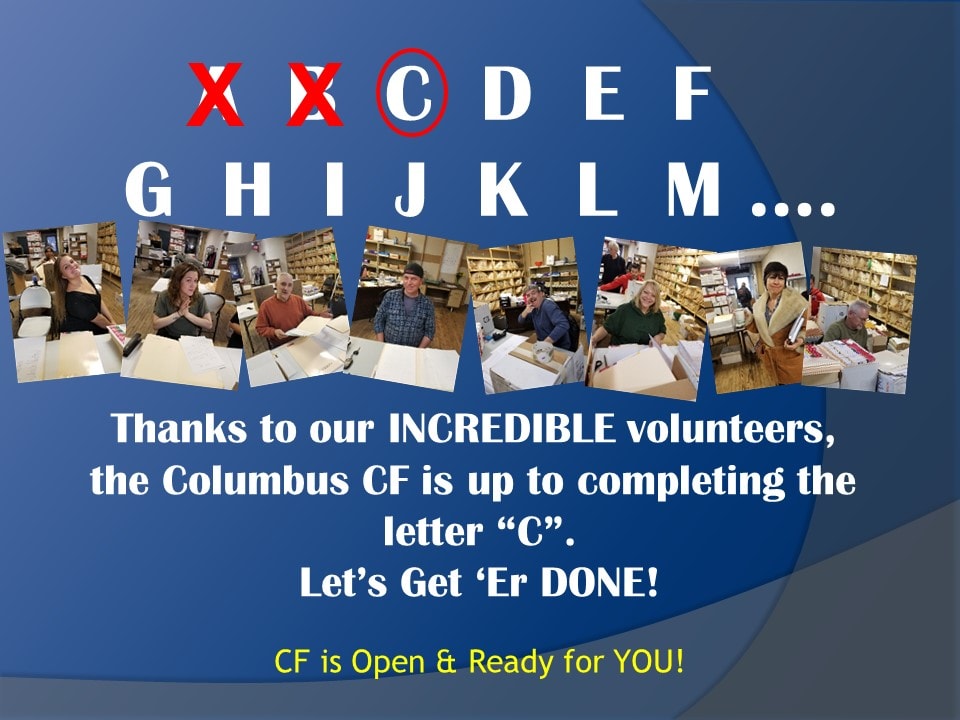 Well, no wonder
They've only got 5 people — imagine these 5 putting a man on the moon.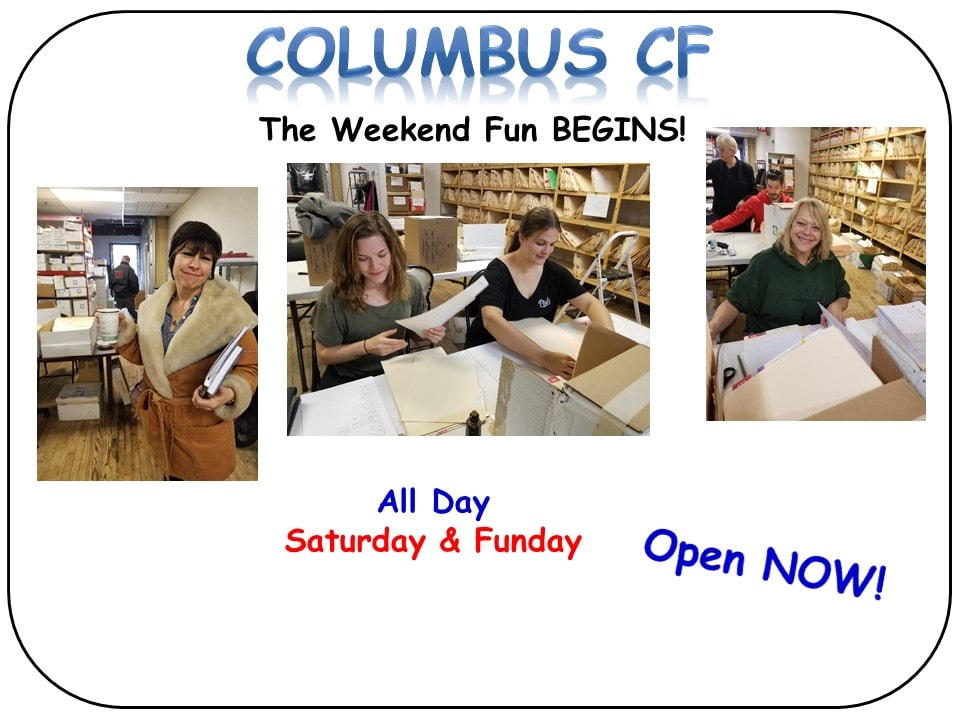 It was amazing!
Nothing more important than training to use an e-meter to forward your art… Seriously?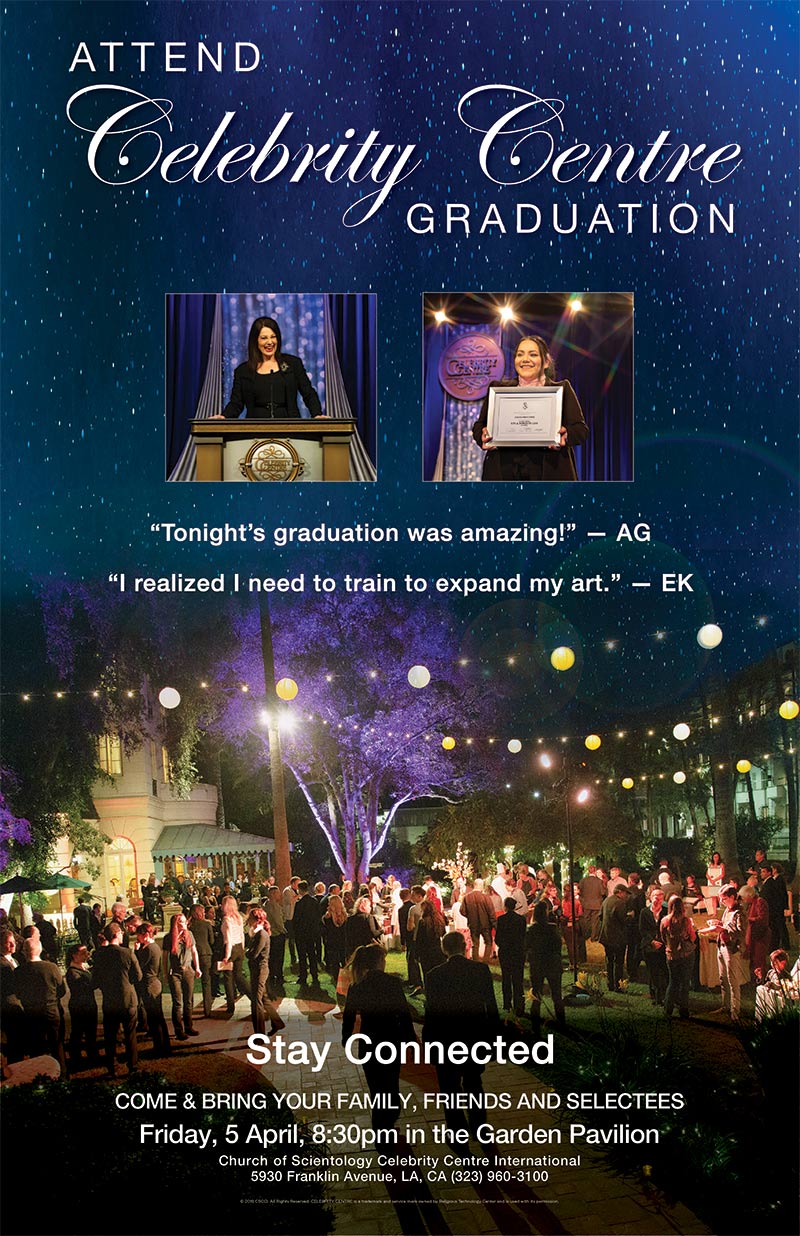 Come hear some "competent playing"
When scientology chooses to avoid "amazing", "incredible", "game-changing" etc it is truly the ultimate damning with faint praise.
Dogs are howling…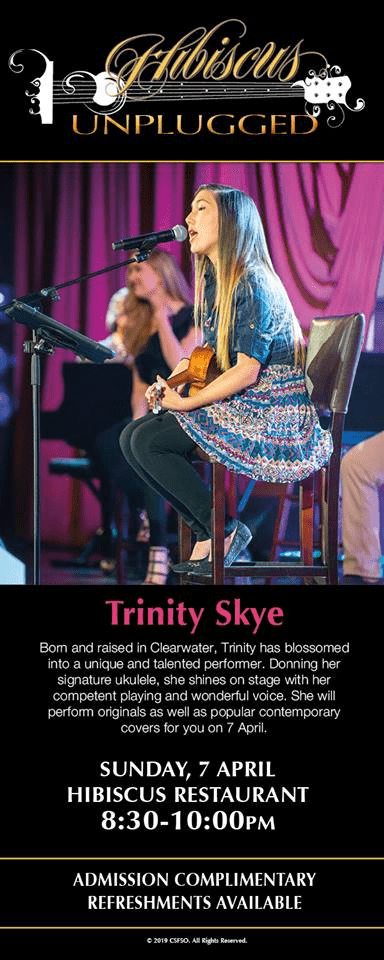 Sharon Lonstein
So much to unpack here…
Not so much a self-made financial wizard.
Wonder if she will run into any NOI people down there and ask them about their view of Jews?
And while on the topic — still no word about who and why that guy was shot by the police in your org?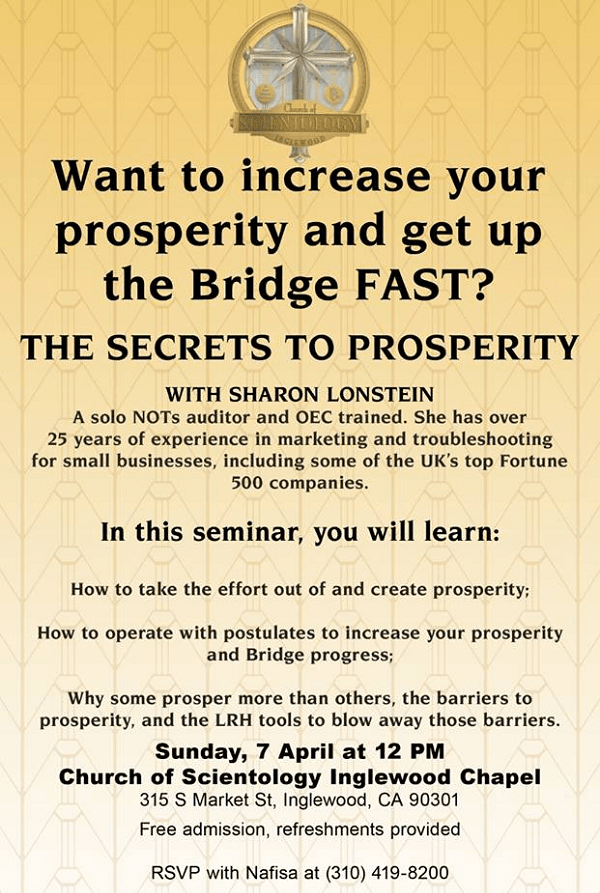 Another 10 year failure…
Also not even close to St Hill size.
Nobody in Nashville even knows this place exists.
Not even the ChanMan apparently.
So much for Clearing the Planet.
That SO Mission must still be going in WISE Clearwater
They are cranking out these seminars thick and fast.
One of these days I will drive by at the announced time and see if I can see anyone at all.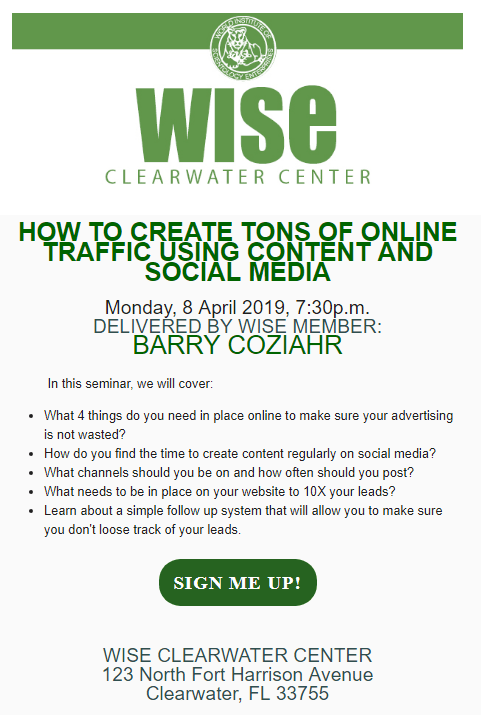 Remember the good old days?
They used to have the Flag World Tour with "big names" who drew crowds to hear about the remarkable tech at Flag. This was based on a Hubbard evaluation (AO 536 if I recall).
Now it's become a potluck at someone's house with an unnamed "guest speaker"…
OH, how the mighty have fallen.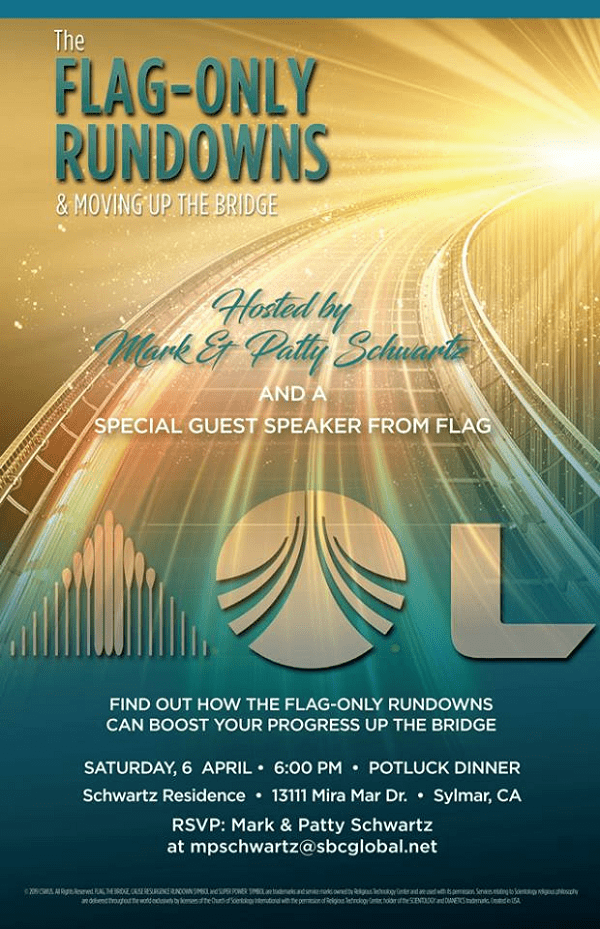 The only way you can get people to watch scientologytv
Offer them a bouncy house, face painting, the balloon man and Hana-li.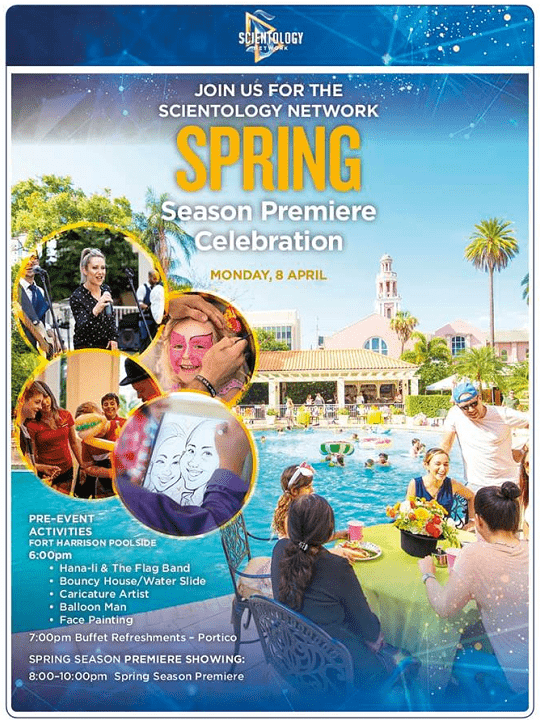 The extraordinary truth…
I think the word truth should probably have been omitted.  Perhaps "tale" or "story" would be more appropriate.
Staying OT "not for a few trillennia but triumphantly foever" etc etc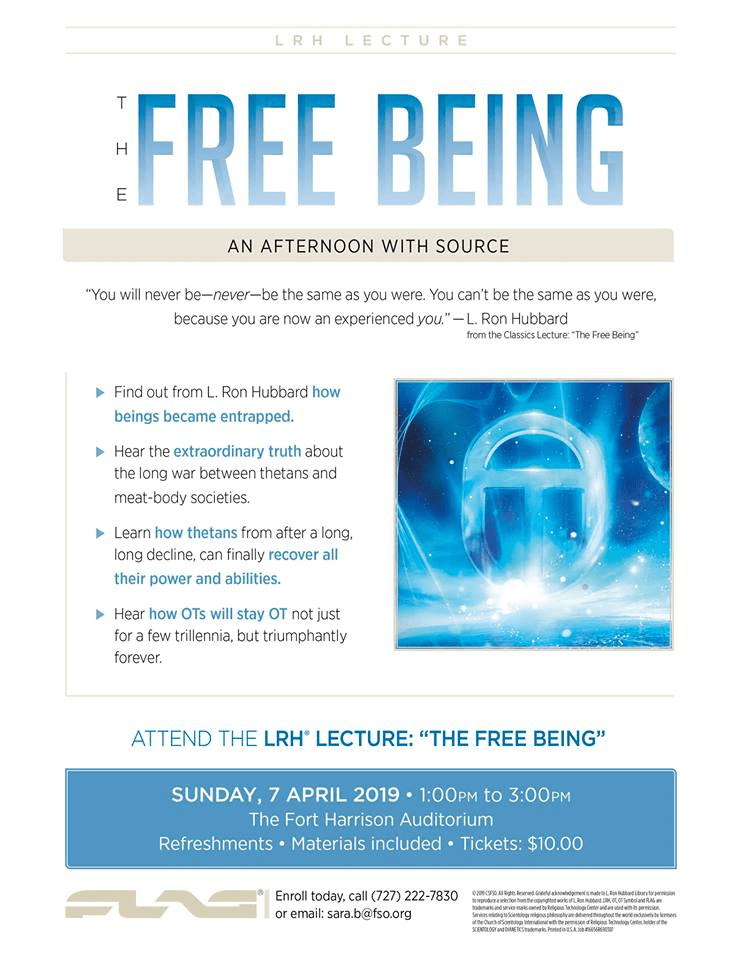 Hubbard Study Tech: The ONLY answer to literacy
experiance
Peronnel
Procurment
One long sentence.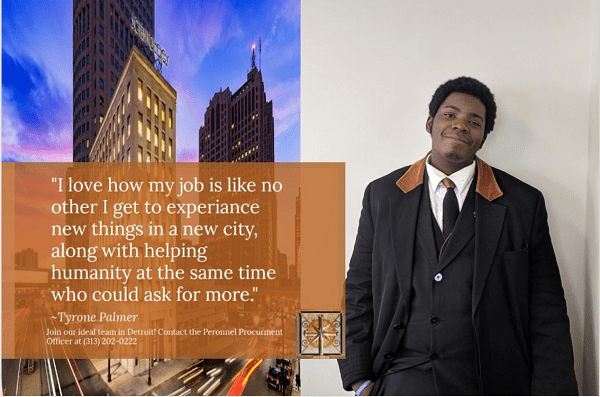 Chipotle 
Haven't you had enough problems already?
Now you want to support scientology in Clearwater?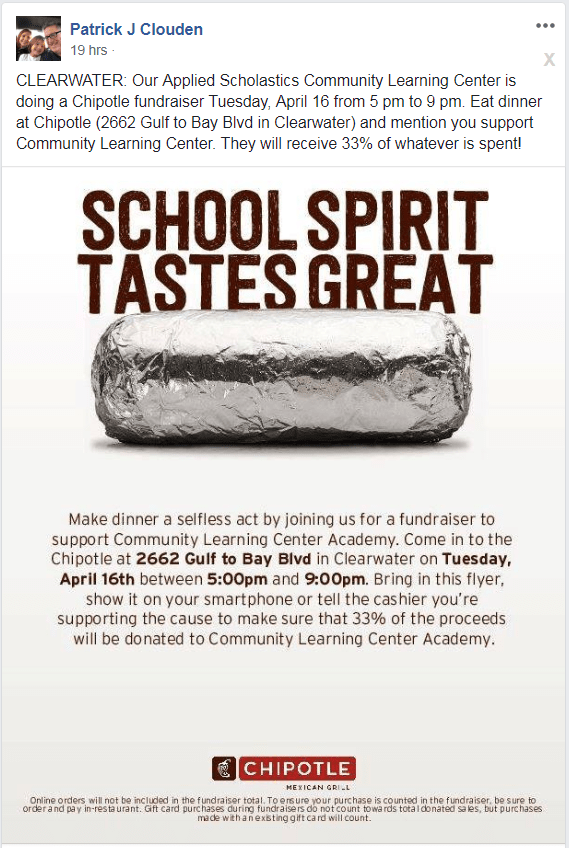 Knock Scotland's socks off
Which reminds me, in case you missed it. This article is a wonderful example of Scots humor and cynicism. One of the best opening lines of a scientology piece EVER:
"LIKE serial killers and small men, Scientologists like to be taken seriously." 
Cringe Corner
That was me when I was 7 — the start of a long and winding road. I hope these two get off that road real soon.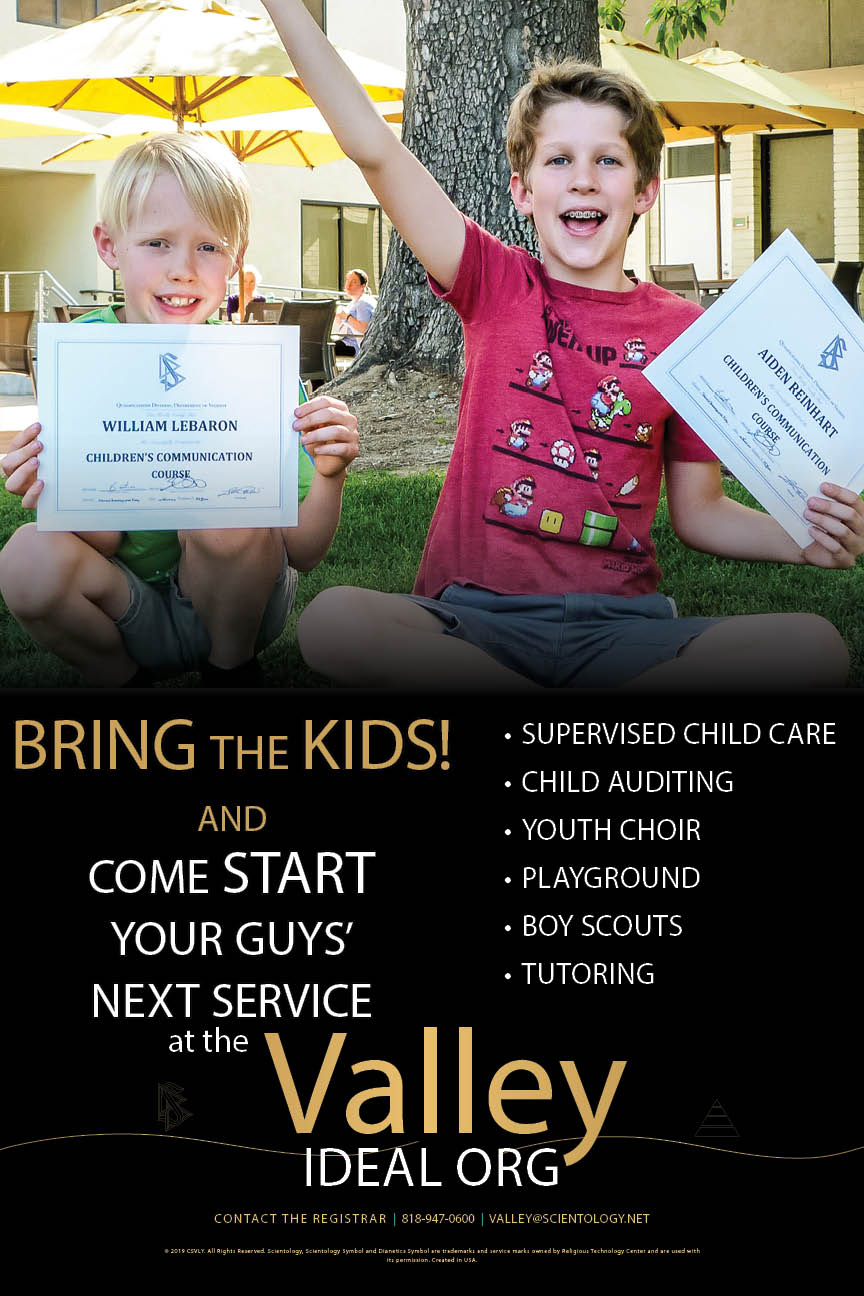 How about Stevens Creek for Stevens Creek?
In case you haven't notice, you're not St Hill size either — after more than 15 years being "ideal"?
And you know St Hill size is just the starting point, where you are just above being "viable" according to Hubbard. It's not really even accomplishing anything other than surviving.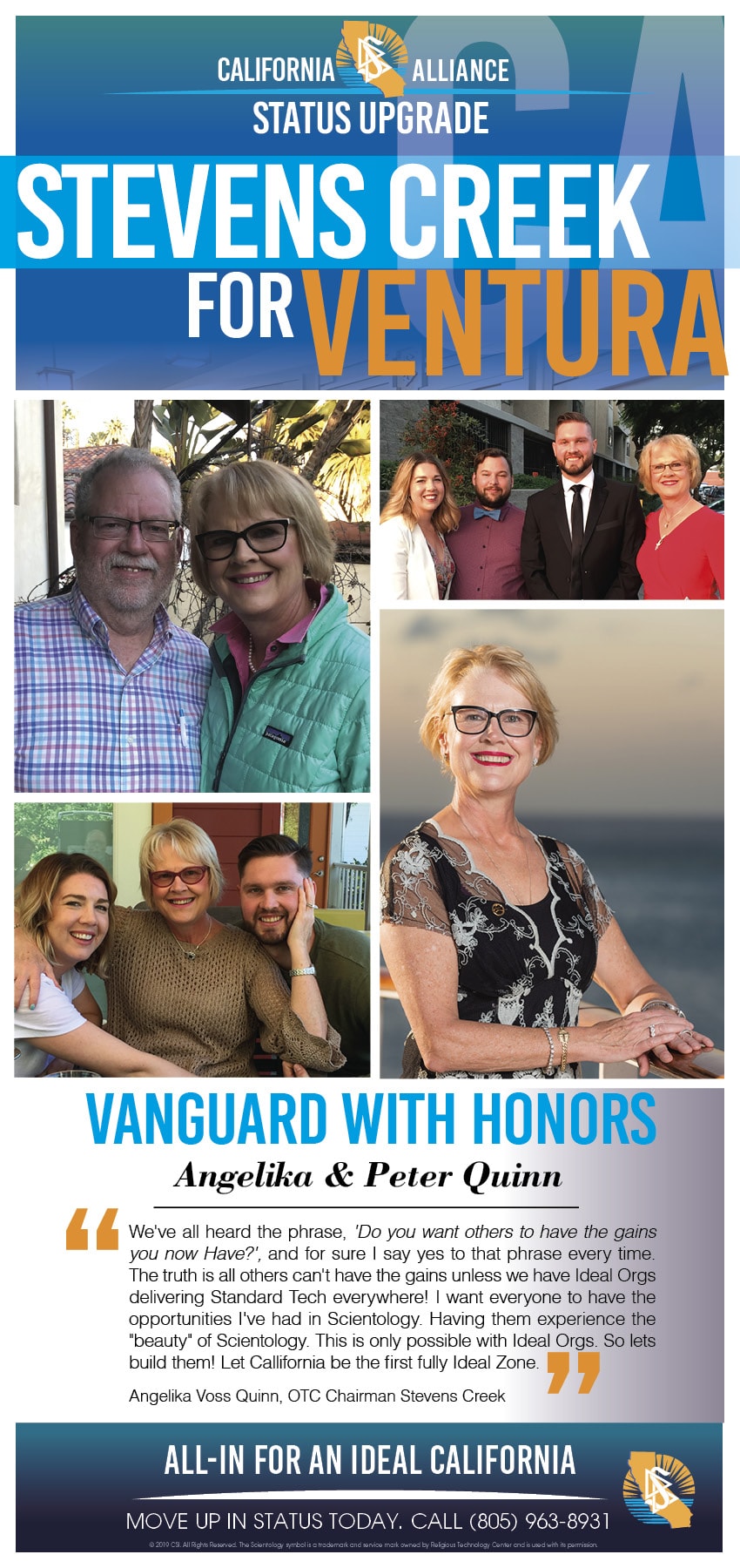 It's Epic!
At least that's what they say beforehand.
After they saw what it actually was, not so much.
But regardless, they all congratulated one another about how much progress they were making on Clearing the Planet…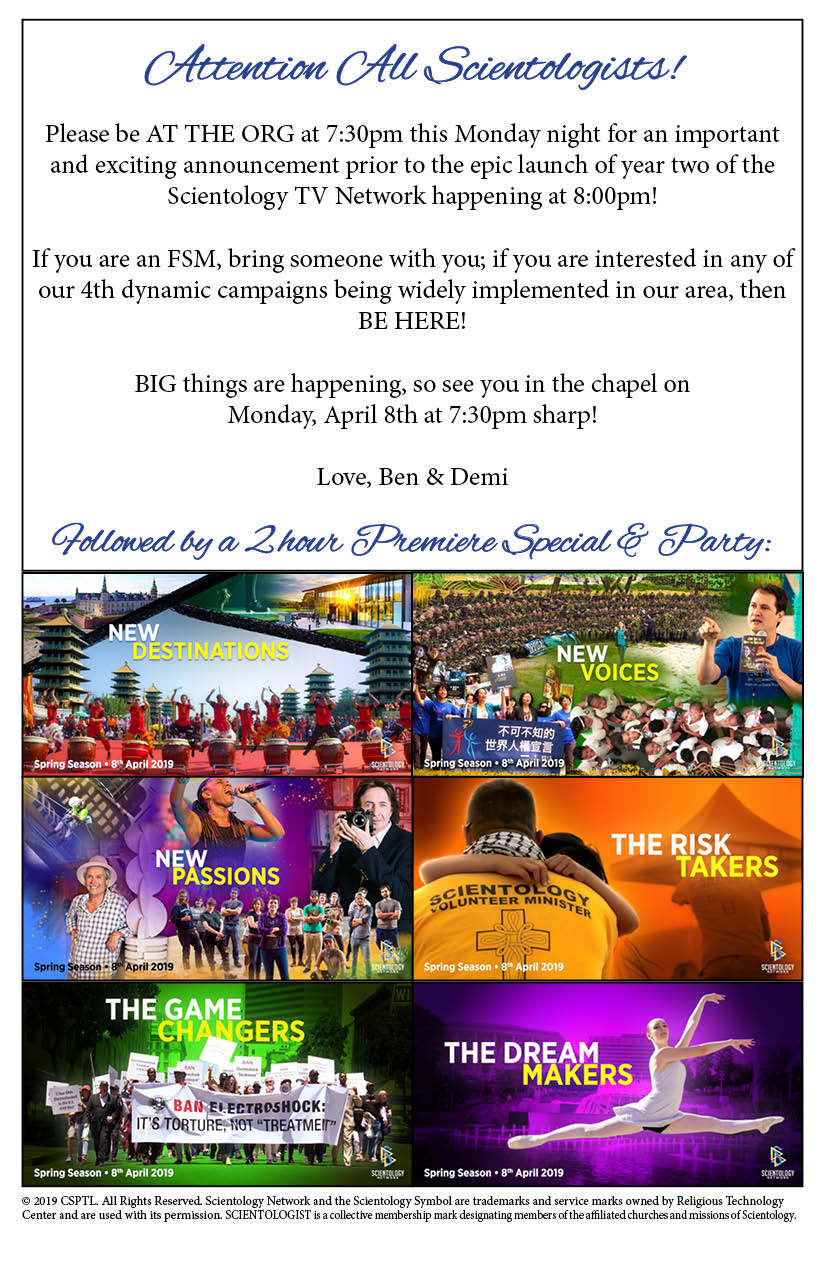 Well, I think not.
If they EVER get this single building done, I doubt it is going to "create an island of enchantment" when there are thousands of buildings and tens of thousands who still haven't recovered from the devastation of Hurricane Maria.
How about raising some money for THAT?
These people are SO inside a bubble they don't get it at all…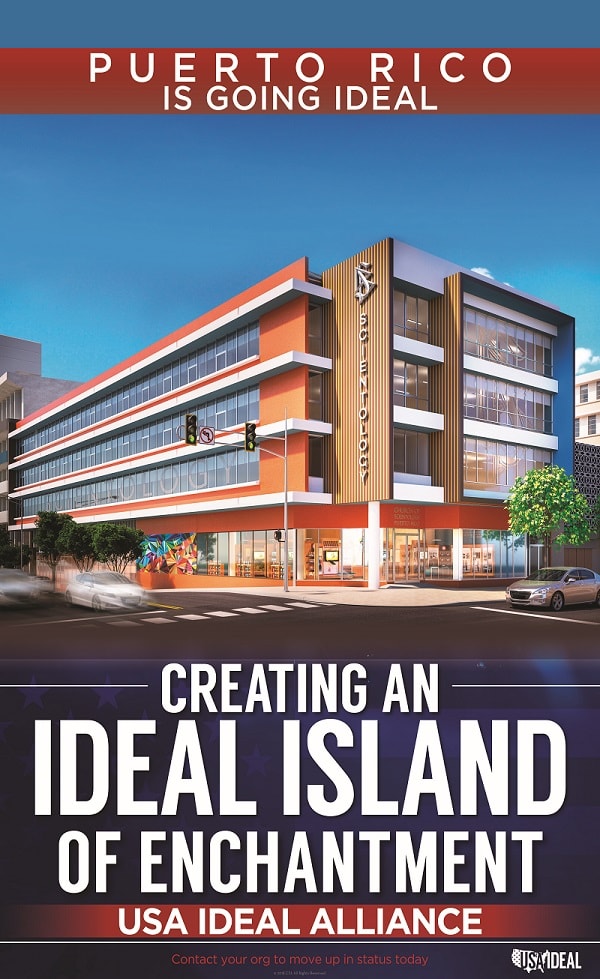 What we are effectively doing about it?:
Not a damn thing.
Hey, at the next CCHR event they will be talking about how much WORSE the drug problem is because of the psychs.
You can't have it both ways. Unless you are scientology. Then you fundraise coming and going: "Give us money because the problem is getting worse" and "Give us money because of what we are doing that is so effective to solve the problem."
Regardless. Give us money.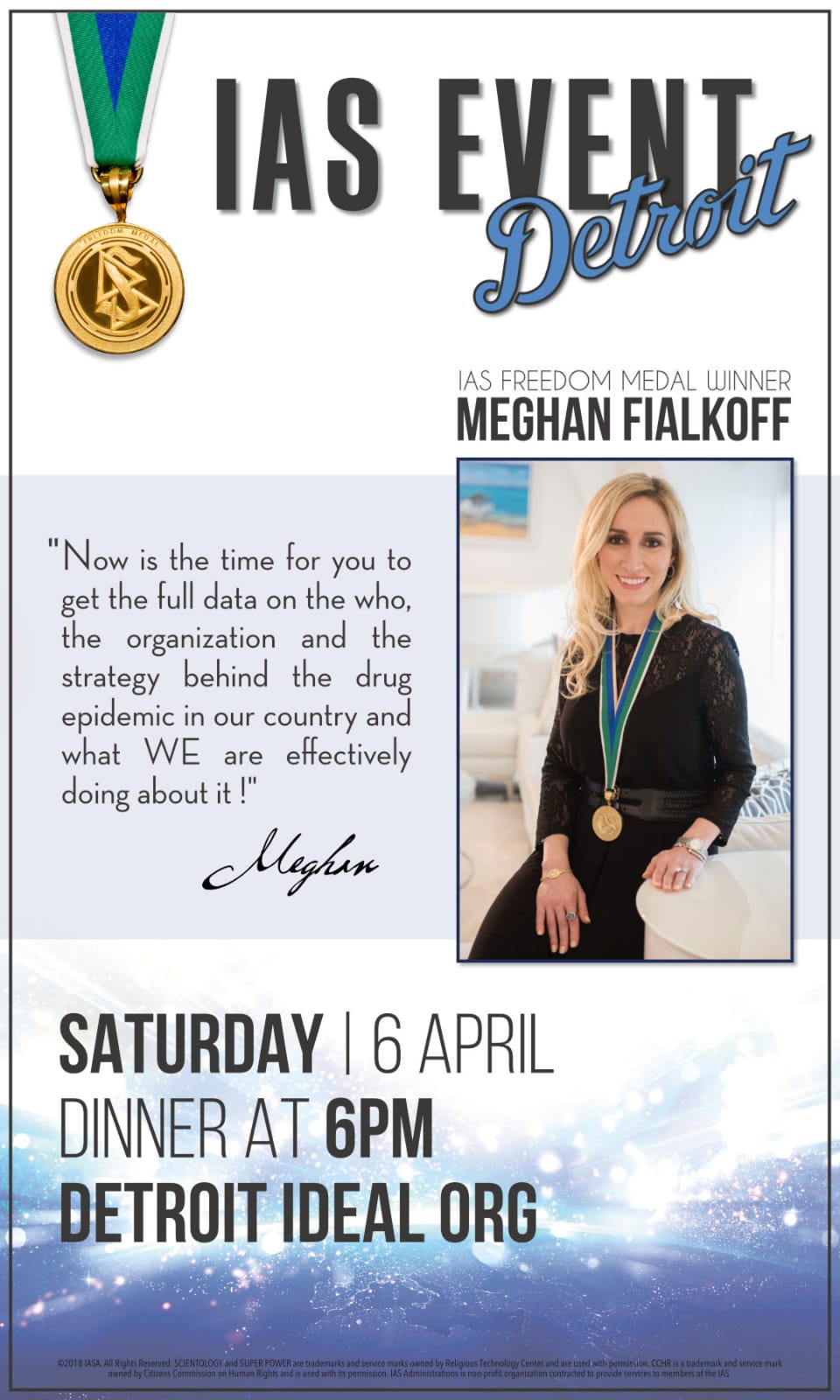 It's big news.
It requires big money.
So hand it over.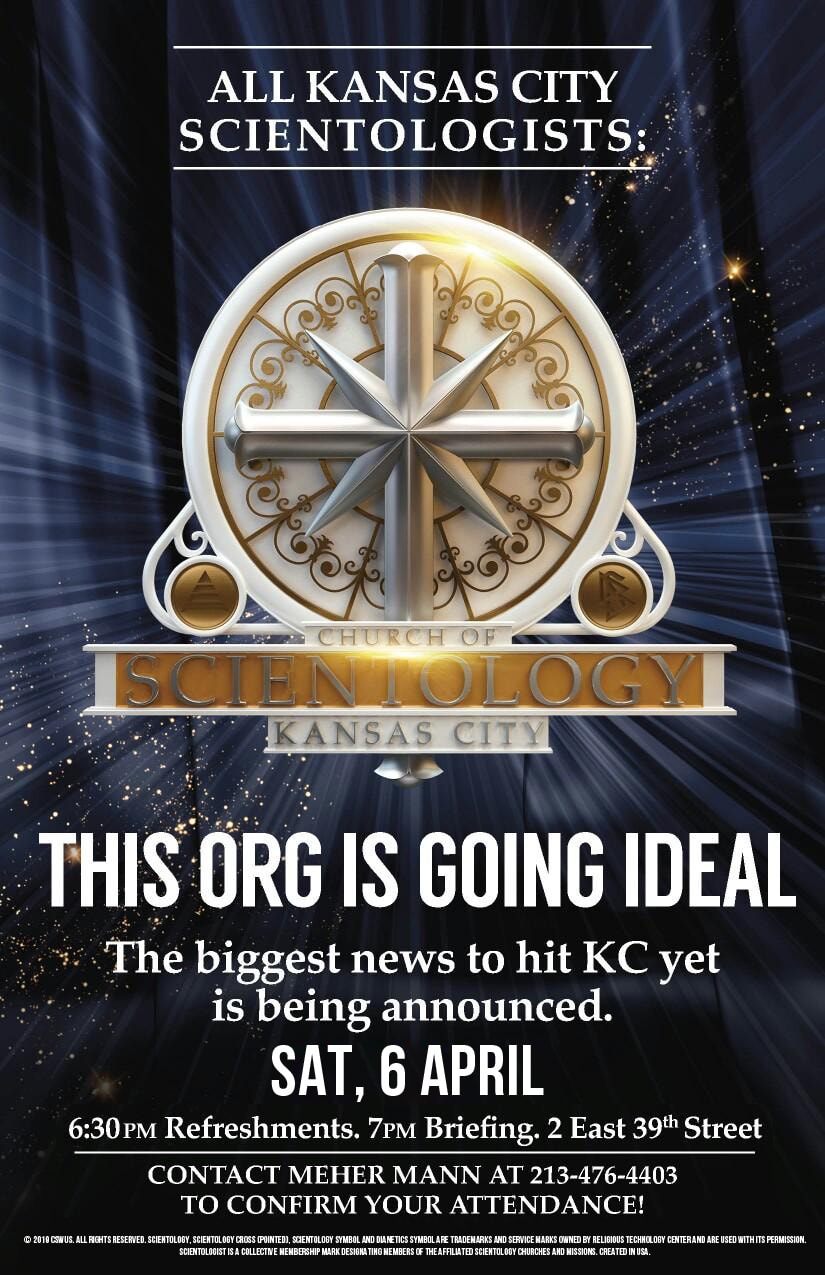 Oh for a video of this…
Carol Martiniano/Nolan lip synching? Priceless. I would make a donation for that. (though it would not be much…)