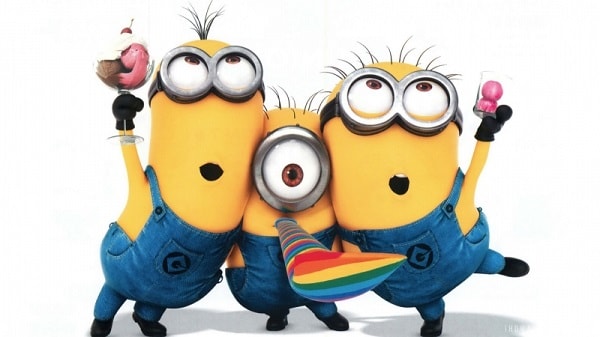 I have kept a few of the "Christmas" promo pieces, but the number of them is ridiculous so I just ignored most. The amount of promotion about scientology pretending to somehow be part of the Christian Christmas "scene" is crazy. As always, they are trying to create "religious image" and look like "real churches."
A new civilization…
And nobody in Sydney is even aware they exist.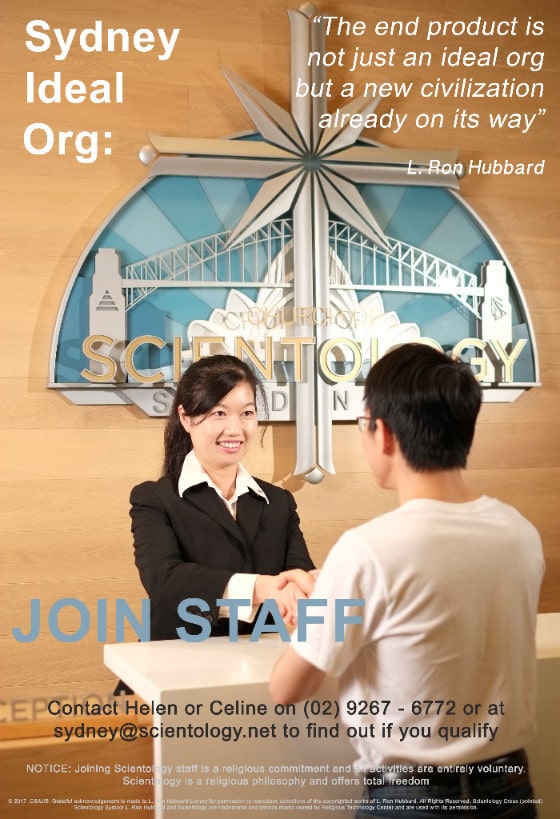 Most of them have no scientology at all…
The vast majority of countries in Asia have no scientology presence.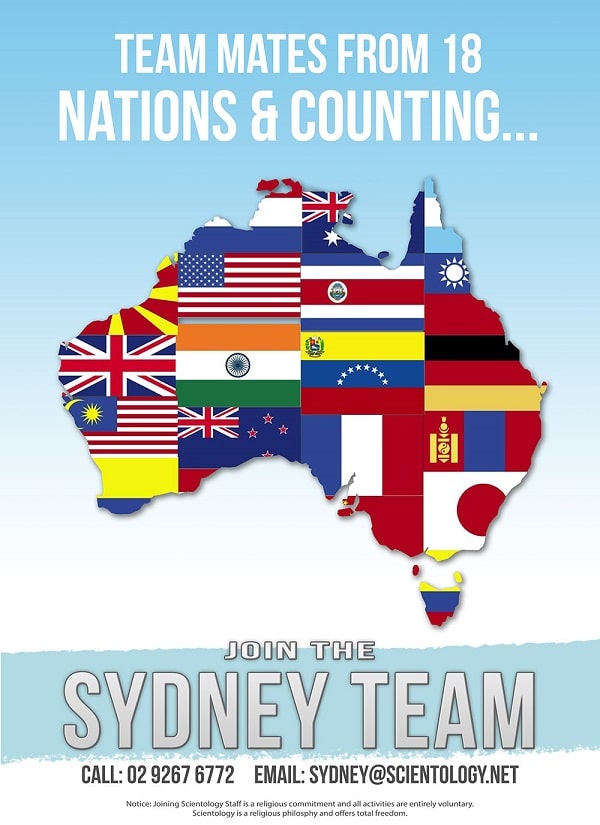 The graybeards…
This is the "elite"?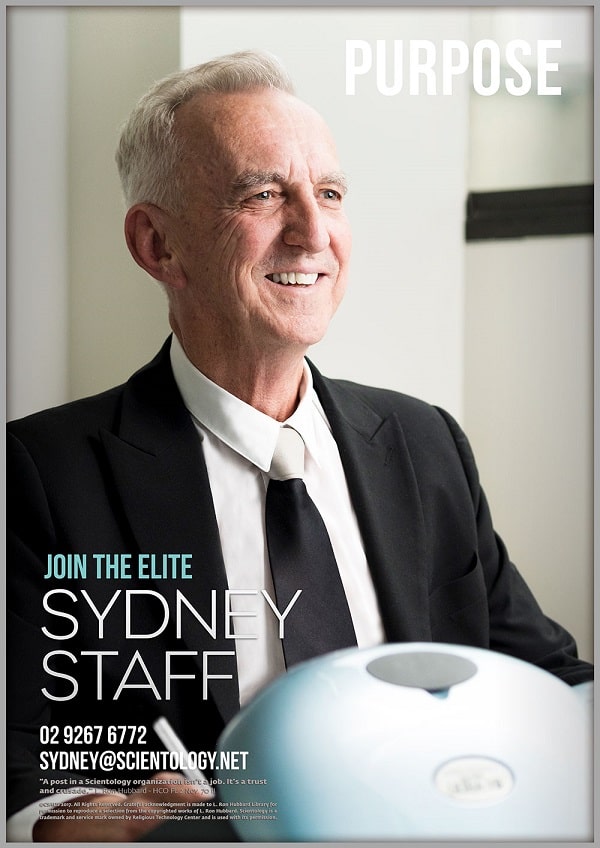 Learn THE "tech" of making everything go your way…
If this is true, they need to get that woman from Kansas City to attend. Her effort at "PR" was a magnificent footbullet.
And every other scientology staff member and SO Member on earth needs to attend too.
Because they are failing miserably.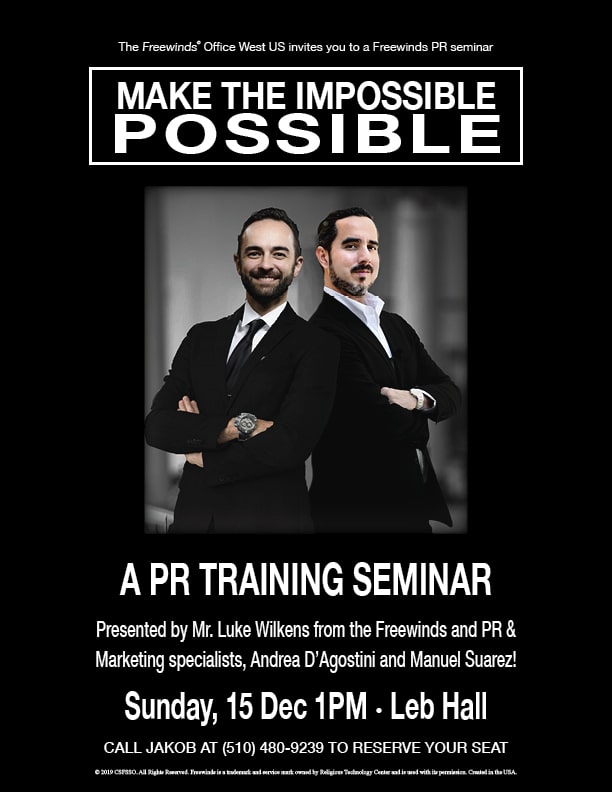 And if this is true…
Apparently NOBODY is postulating that any org make it to St Hill Size? Or even expand? Or they haven't done this seminar…
Come on Drew, even YOU could be postulating an Emmy for scientologyTV or a front page "theta" article in the NY Times? Or even that Tom Cruise shows up for the NY Event?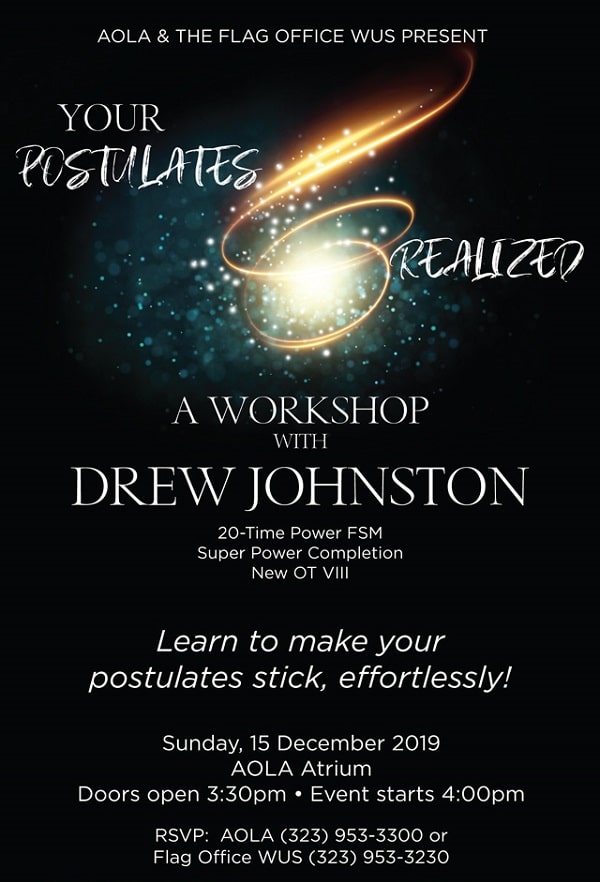 Scientology may be distancing themselves…
But the NOI are not going away easily.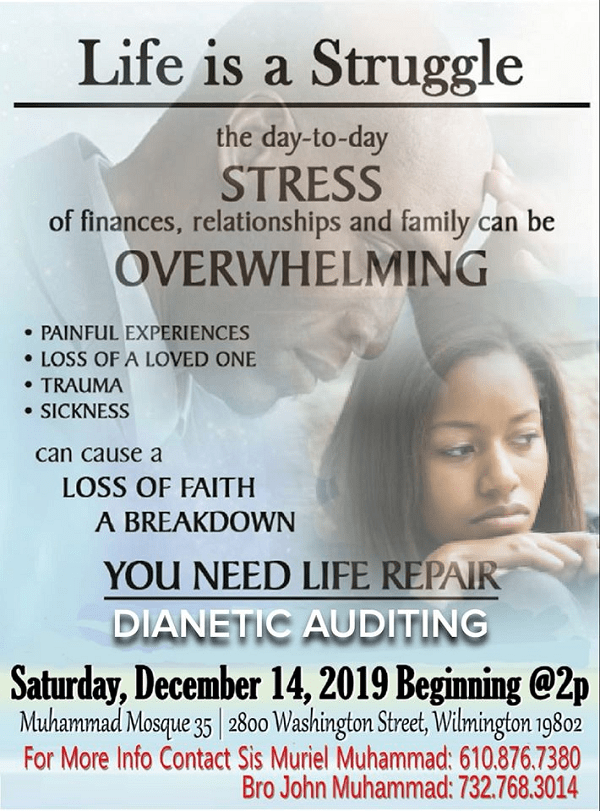 Oh, another one…
With this Tampa should easily make double SH Size. Remember when they used to claim this was "imminent"?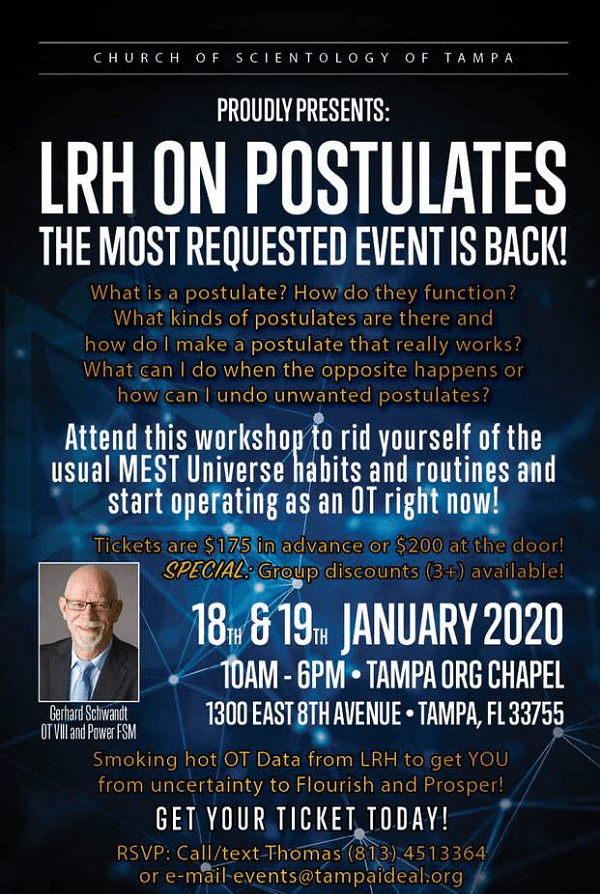 OT IV's getting into Present Time
How is this something to be excited about?
I guess all that auditing they did before didn't really work. They're still not even at the most basic level.
Odd they are not even promoting a completion. They probably don't have any….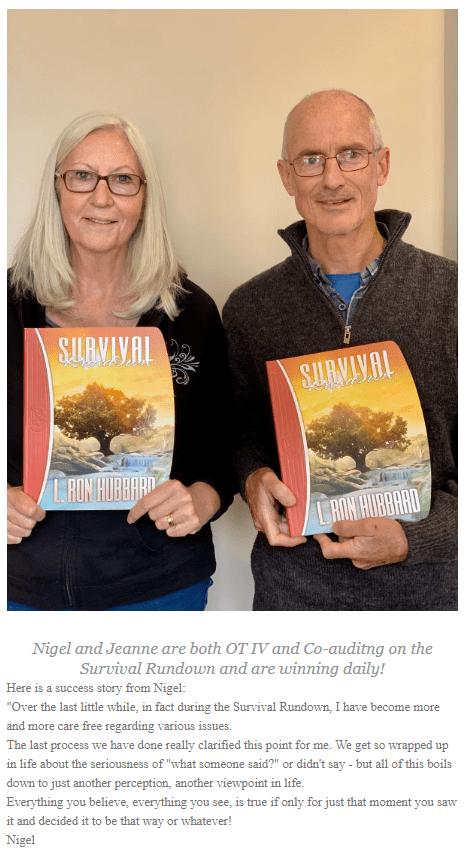 "We want to get 300 Clears…"
They will be lucky to get 30. But it will be "huge" if they even have 10… that's how scientology PR works.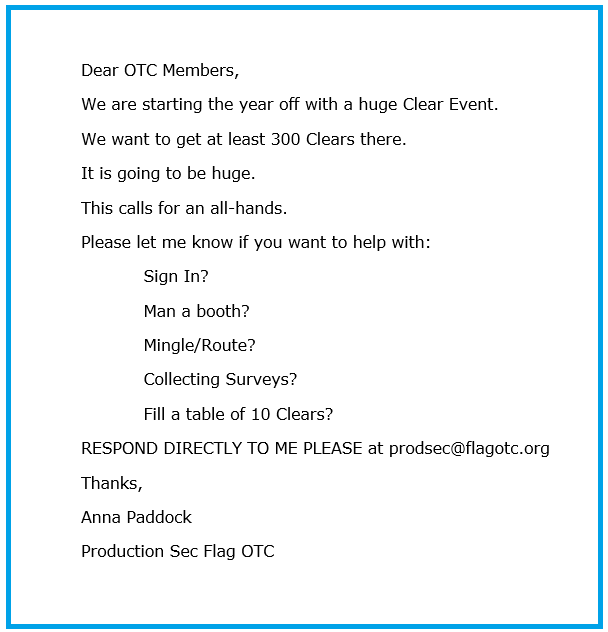 What a bargain…
Who wouldn't want to find a classic lecture to go with the lumps of coal in their stocking on Christmas Day?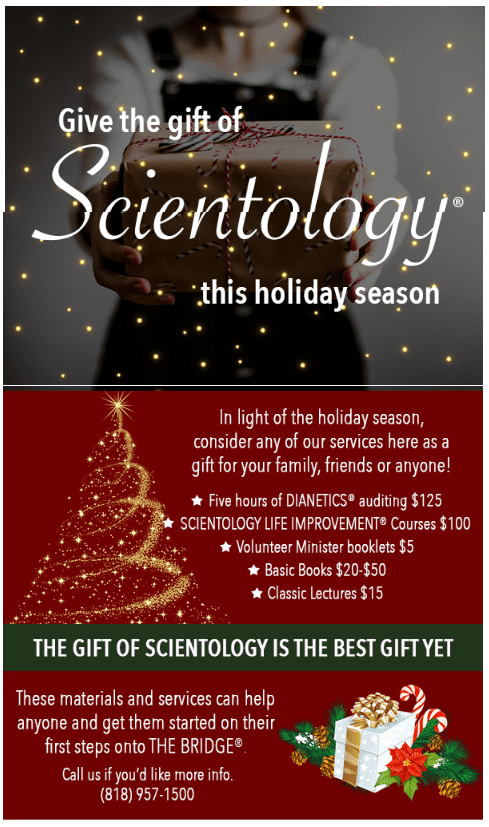 Go for the kids, always
How to "Unstuck" Your Life
And a quote from Calvin Coolidge? What wall?
And where's Ron?
Even better than a Classic Lecture
Who doesnt need another copy of the WTH?
But it does come at a steep price. You need to do an OCA.
That may be a Bridge too far…
Marvel at our new carpet!
Seriously.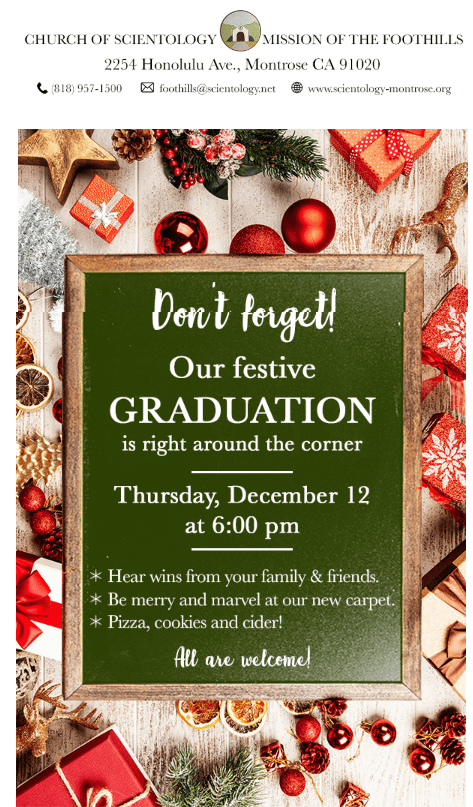 We have new carpet too….
And while we SAY we had "122 walk-ins" we couldn't get a photo that showed anyone. But just marvel at that carpet!

Building Tours
The next big thing… get em in any way you can.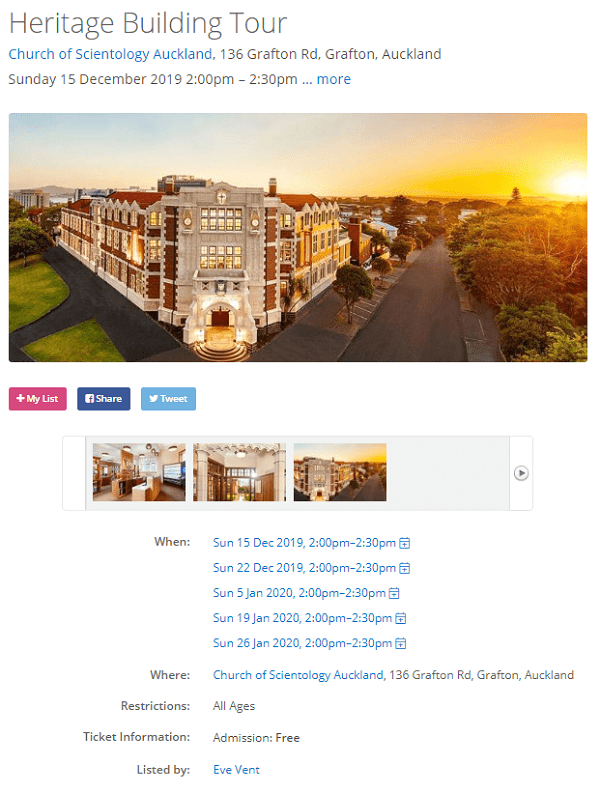 Free coffee — and it's "proper good" 
Get em in any way you can.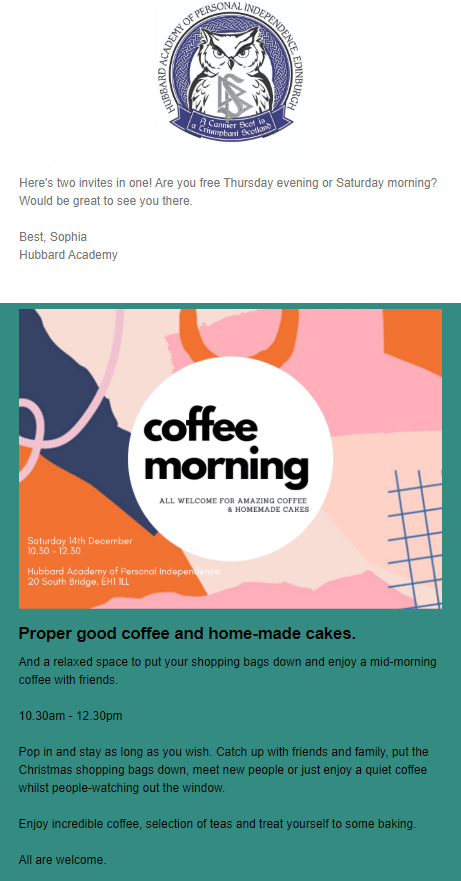 Helping bring peace…
Come, come. She hasn't just nebulously "brought peace" surely?
Everyone previously has "brought peace to an entire nation" or "changed society" or something?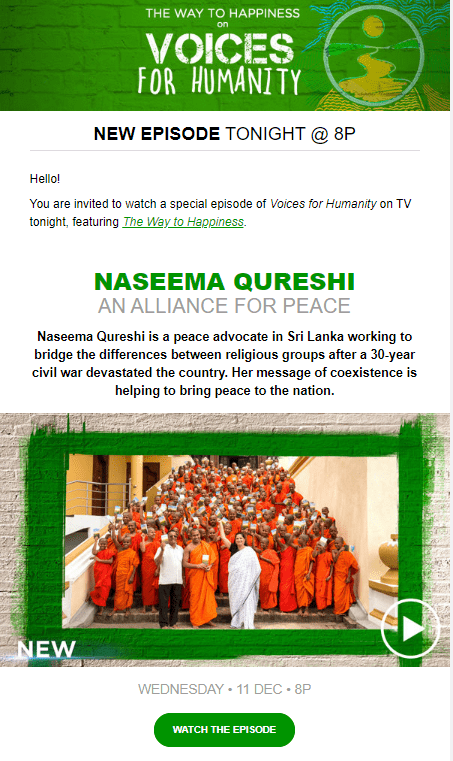 No height limit required
Whatever that means?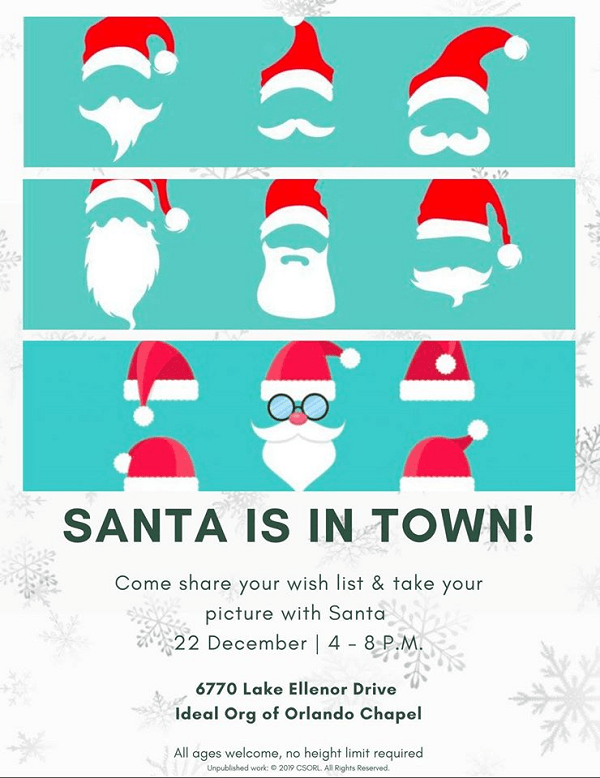 A "vital community event"
Generating so much "goodwill" we exported it to Kansas City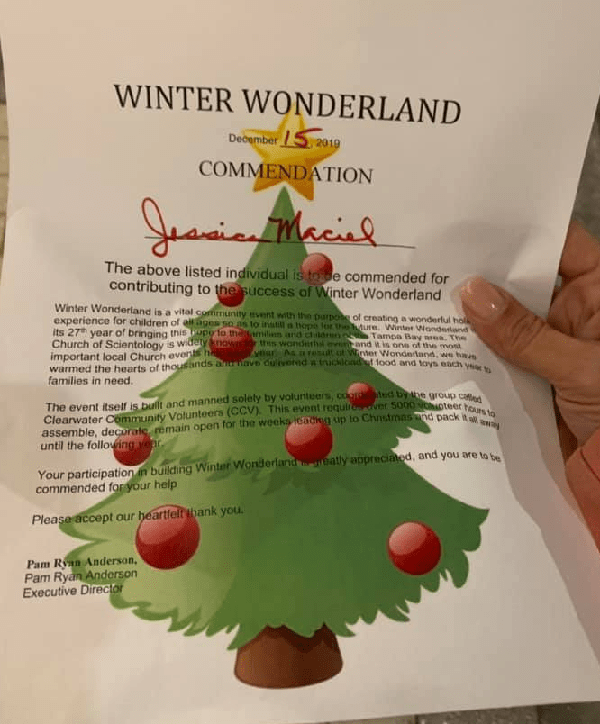 Why we must clear Chicago
It has tall buildings.
Seriously.
Nothing outpointy here.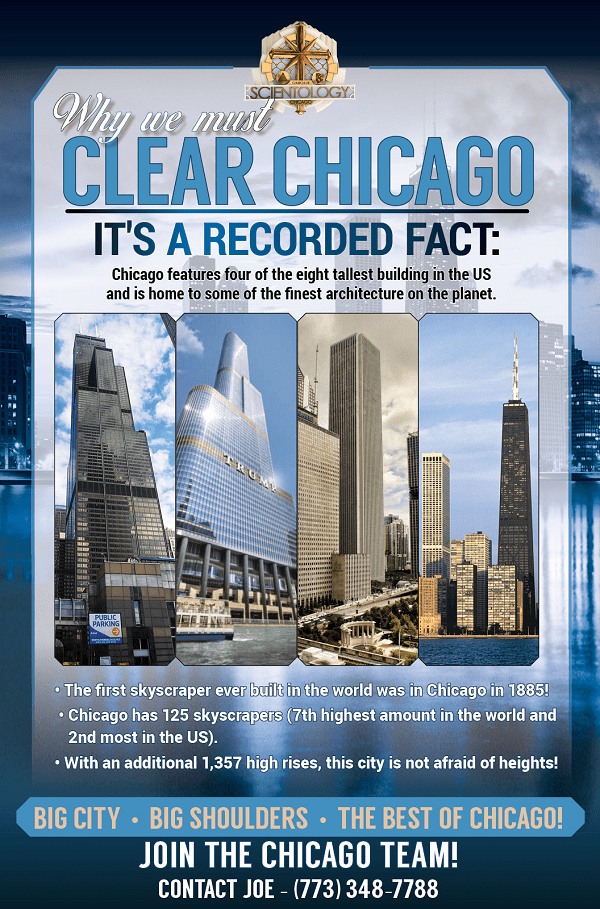 See the miracles!
That would really be something.
Perhaps you could get them on video and you would have thousands of people coming in every day. Unless they are the Advance Mag style "I found a parking space" miracles.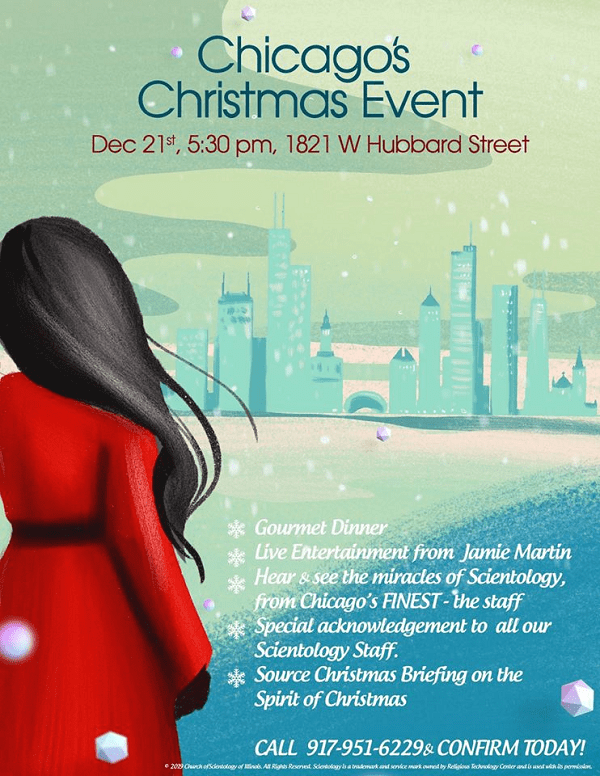 They need an artist to come on board
To do a promo piece for their "Artist Convention" because this is one of the least artistic promotional items ever. I could have done this and I am definitely not an artist…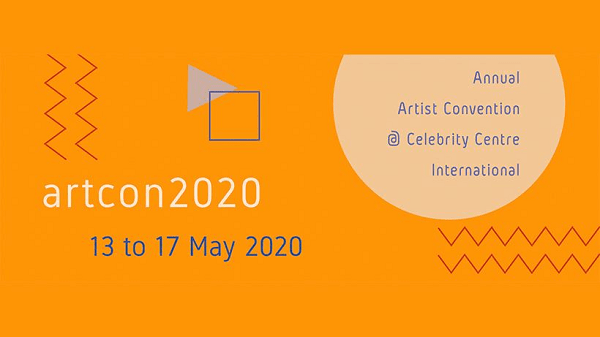 OK, what happened to the Birthday Game and the Universe Corps?
You know in 1983 Ron promised you could go OT in your own org?
Still hasn't happened?
And now you have to find a replacement to go OT? Maybe you should check into nabbing one of this bodies in pawn Ron talks about?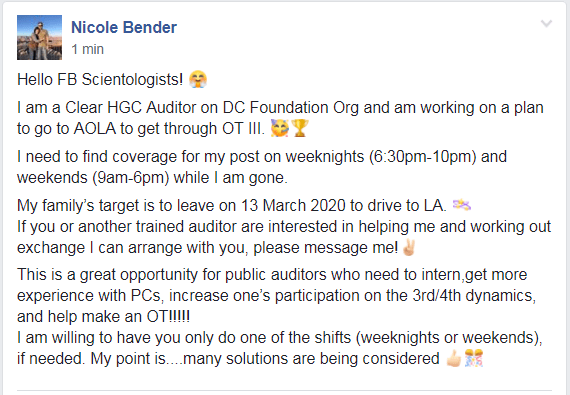 Can anyone figure out what this is?
It's some sort of scam — It involves Cary Goulston, Boris Levitsky…