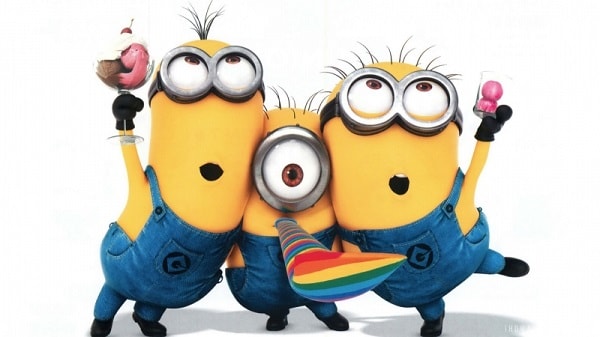 Join us lighting the Menorah
Why?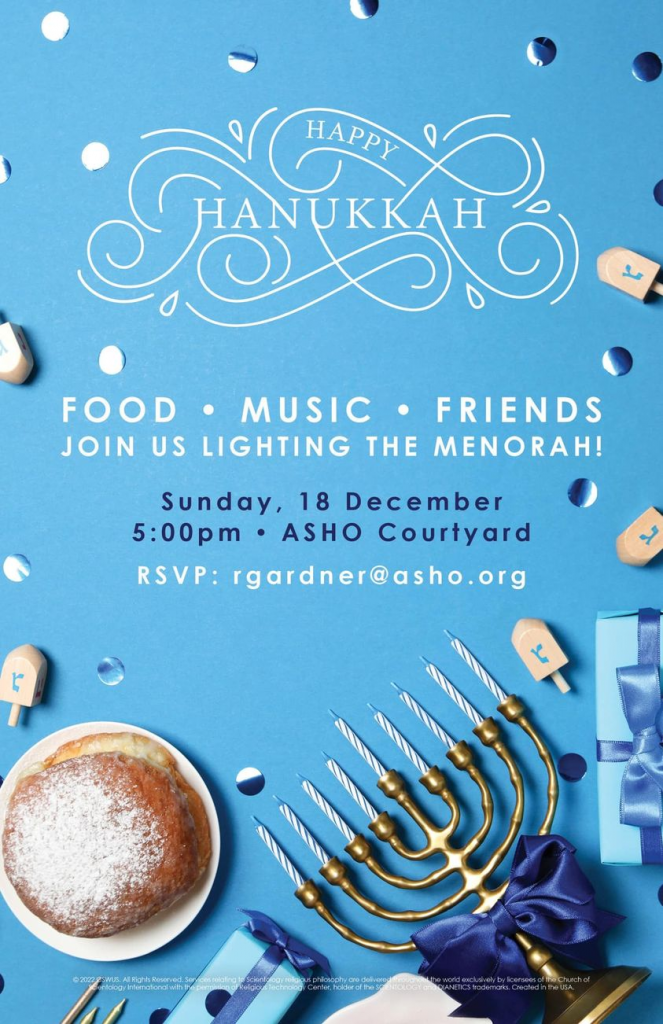 It's a holiday party
And the part they are not saying: they will be pressuring you to join staff and if you won't do that, hand over cash.
It's the scientology way — "Celebrate Christmas with us, it's a time of giving. You give to us."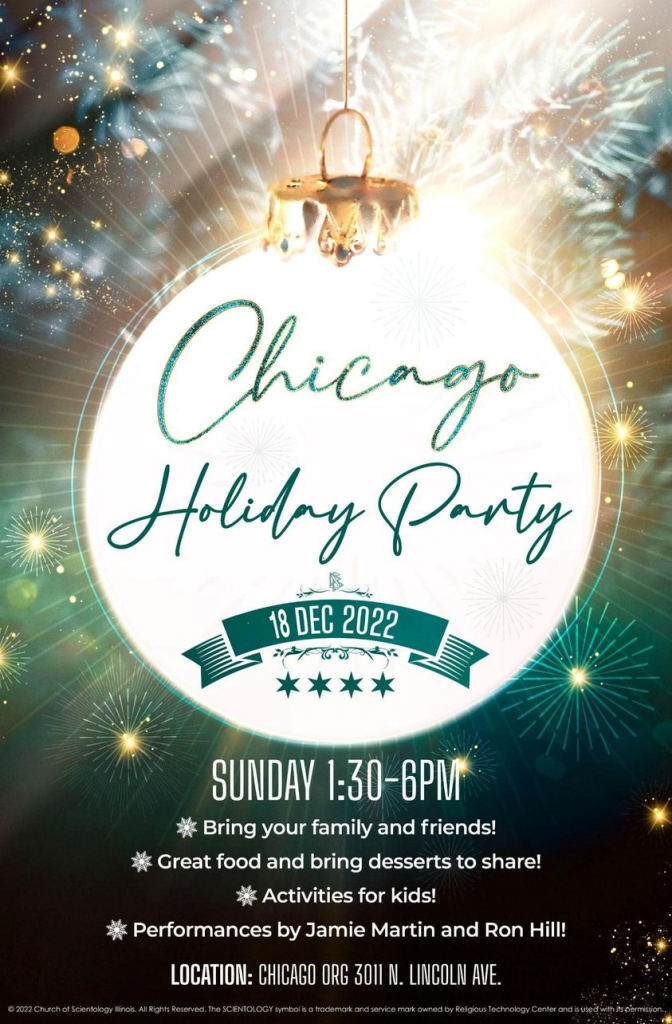 This is a lot of stuff…
How come ONLY the orgs that are "next to go ideal" seem to put on these endless events?
And why does graduation always feature something other than graduates (spoiler: they don't have any)…
The "Christmas Open House" is going to feature "LRH stories" — like the one about "the man on the cross" from R6?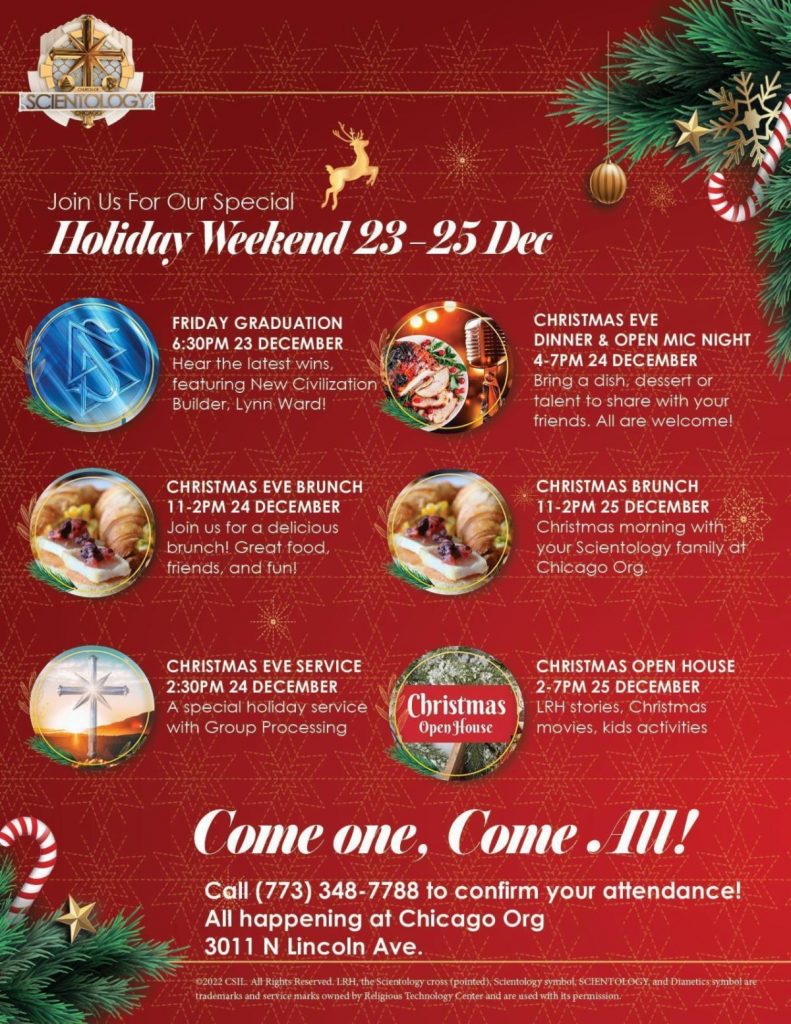 2nd or 3rd generation?
I don't think anyone else this age would join scientology staff.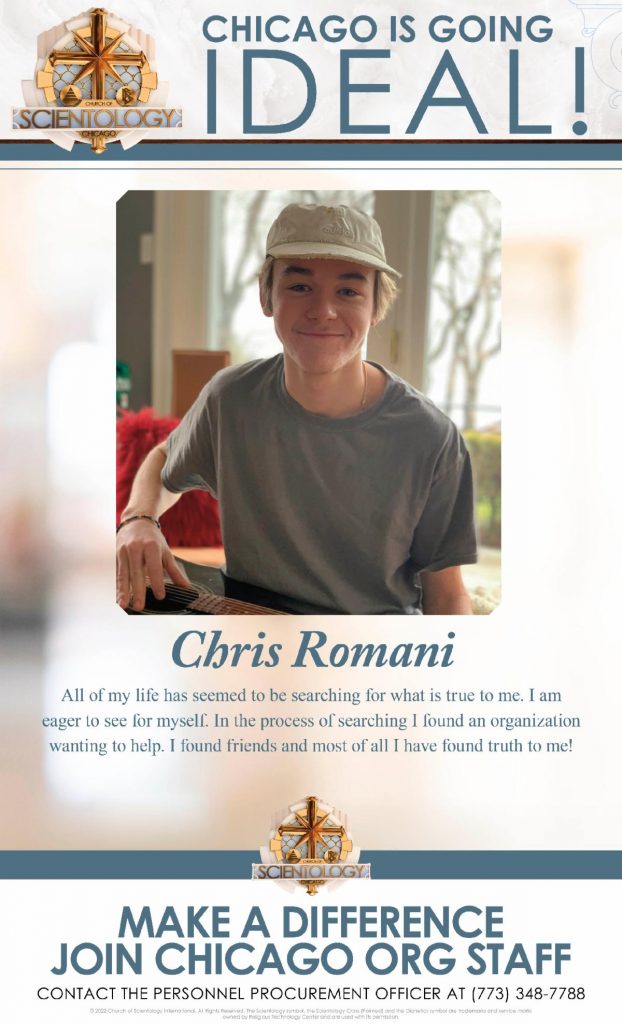 They already had their ribbon yanking
So, no long list of "events" just photos of people dressed in black?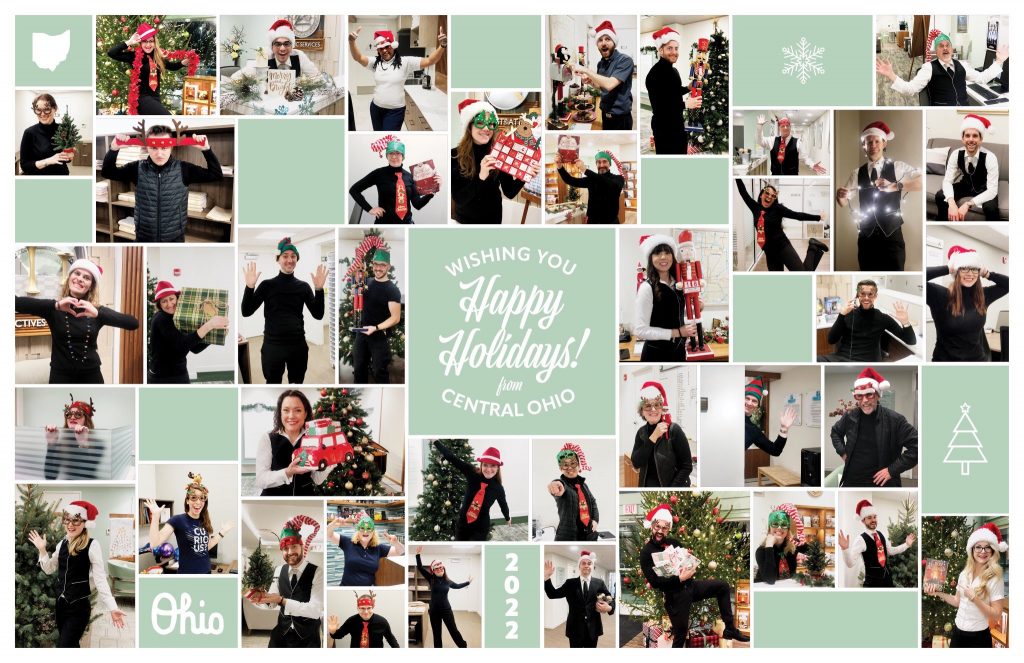 Upstat staff members?
Couldn't be too upstat if they are not even staying in Flag student berthing…

Never ending events…
It's the "big push"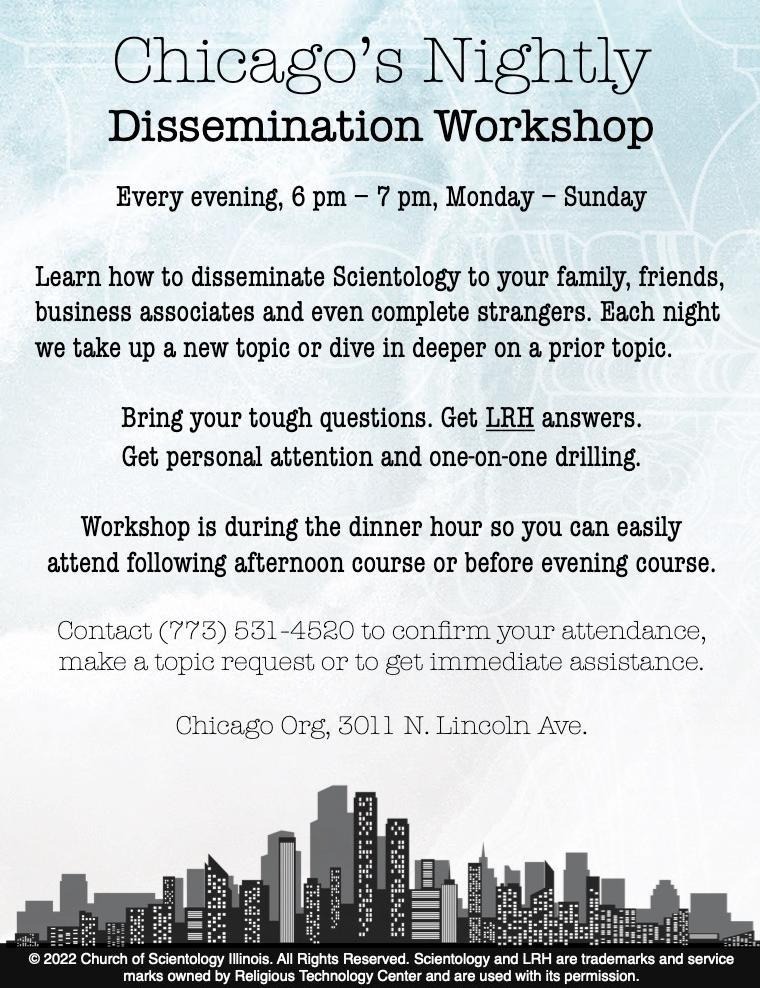 A discount on vitamins!!!
Wow. And complimentary breakfast…
They must be having a hard time getting people to come to the friendliest place in the world for XMas

Flag's Christmas Banquet
Only $125 per head.
While real churches are feeding the poor, scientology is fleecing the rich for food.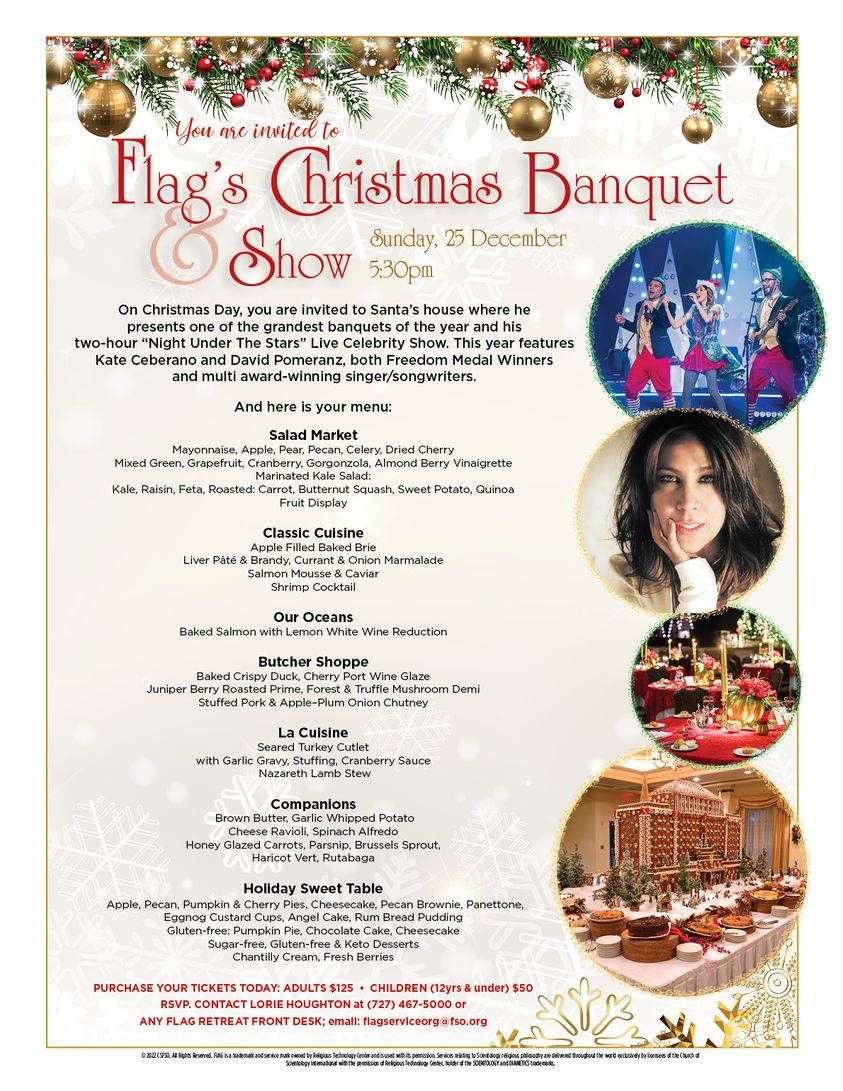 Mr. Rick Alexander
How is it after 40 years he is the lowly FSM IC?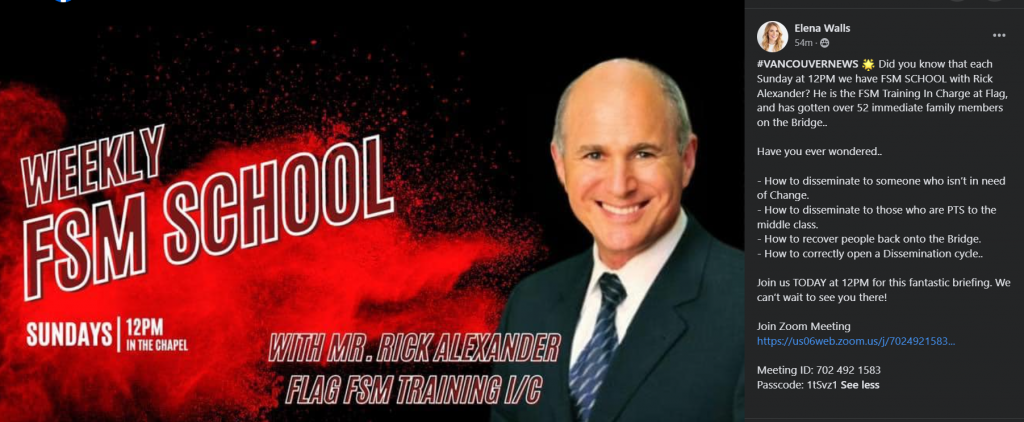 I'll give him 2 weeks
Talk is cheap when that's all it is.
Once the ribbon yanking finally happens, and he finds out what being on staff is really like, if he is still on staff after 2 weeks I will donate my Big Pharma checks for a year to the staff pay in Chicago.
OMG
No words can describe this.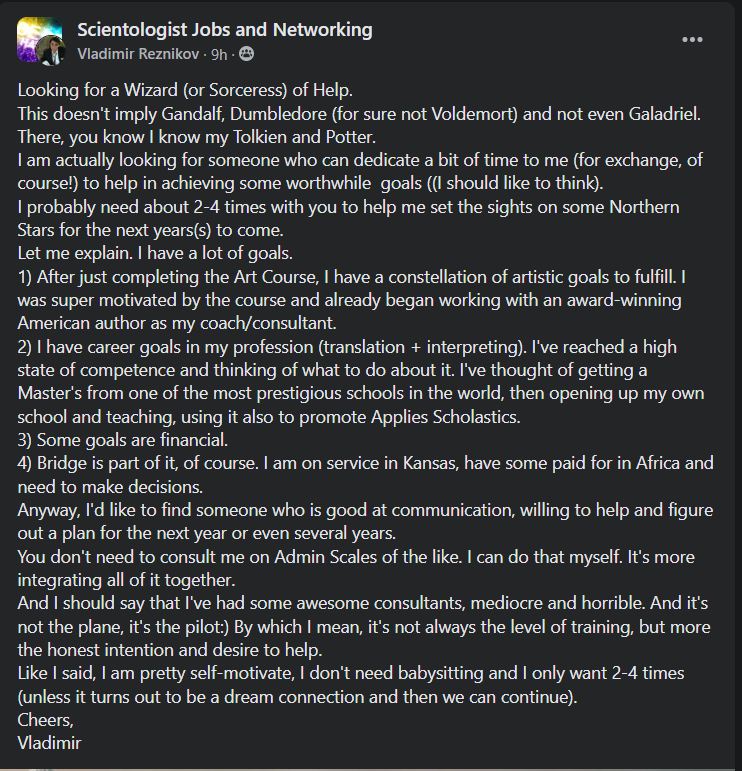 Flag Graduation on Sunday in Malmo
What is wrong with this picture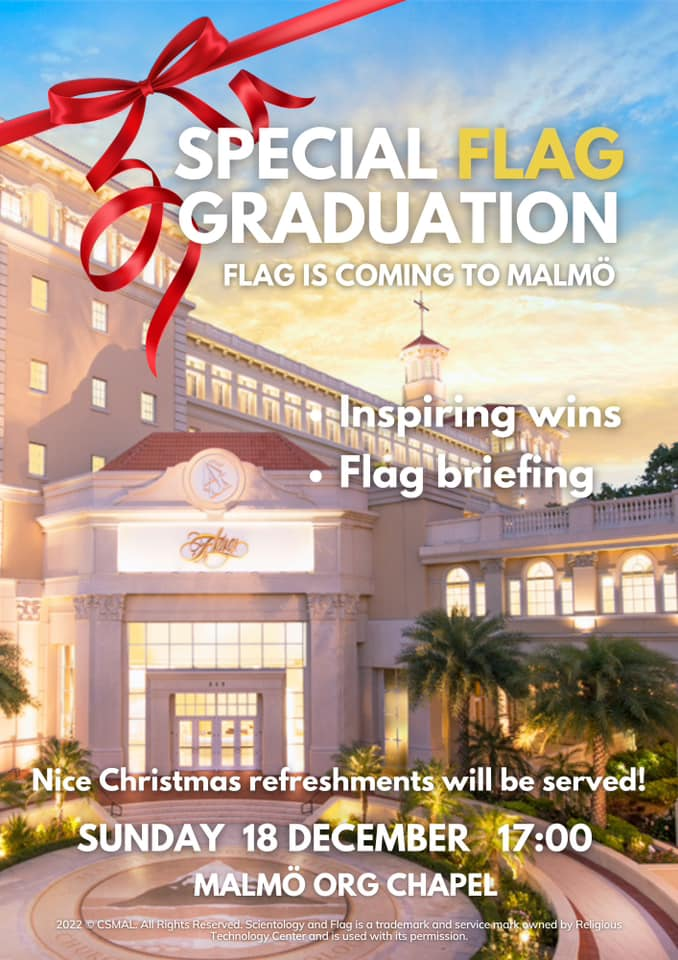 No International New Year's Event again
I guess nobody has told Captain COB the pandemic is over?
What is "New Year's Dress Code"?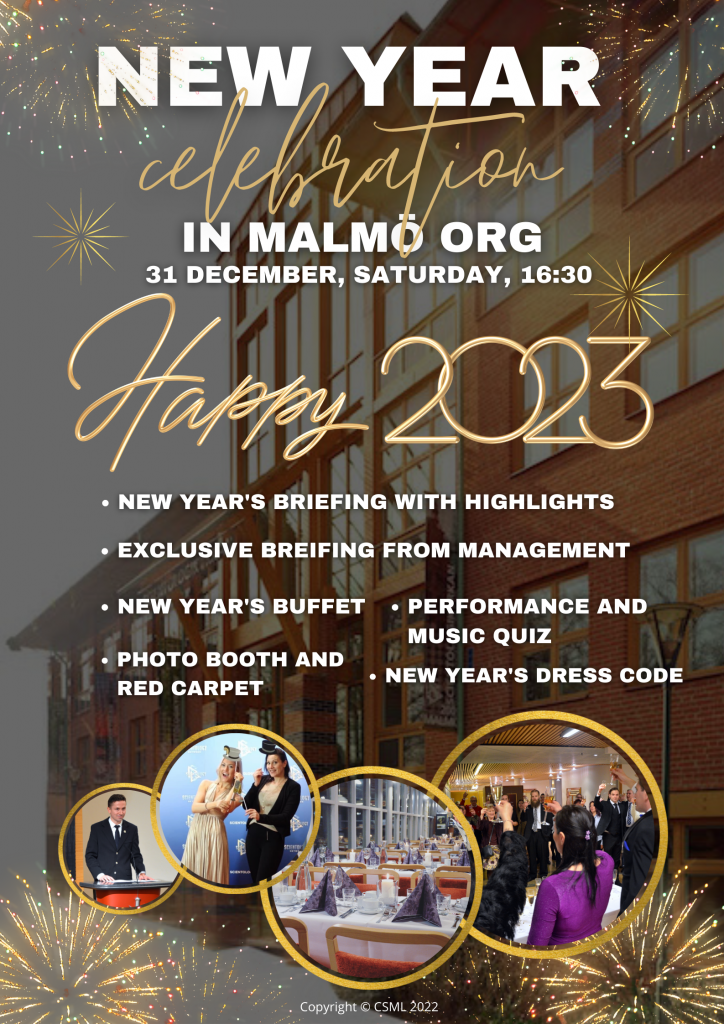 Seminar A
Watching the World Cup??
You have to wonder if these promo pieces from Malmo are trolling everyone?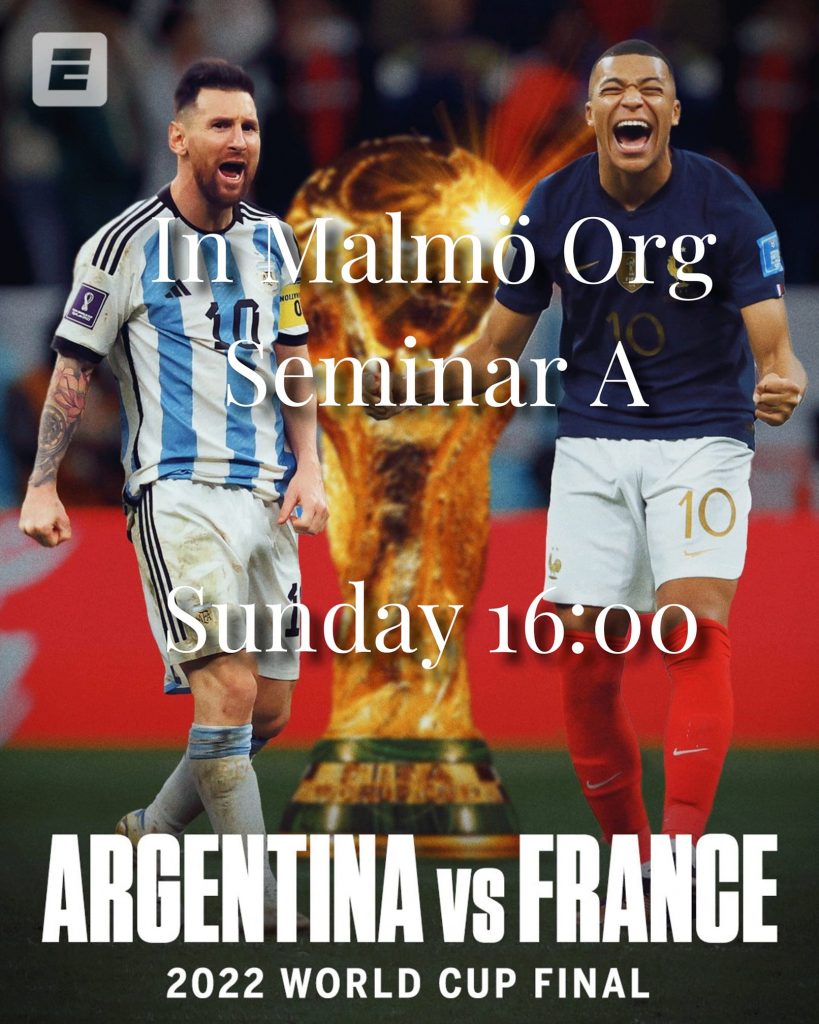 SuMP is coming!
Bring your latest cert — but if you don't have it there will be plenty of props available.
And the RPF and EPF will be on standby to ensure it looks like there are at least 50 "graduates" on the roof

A workable philosophy of life…
Disconnect from anyone scientology deems to be bad. That's a really workable "philosophy."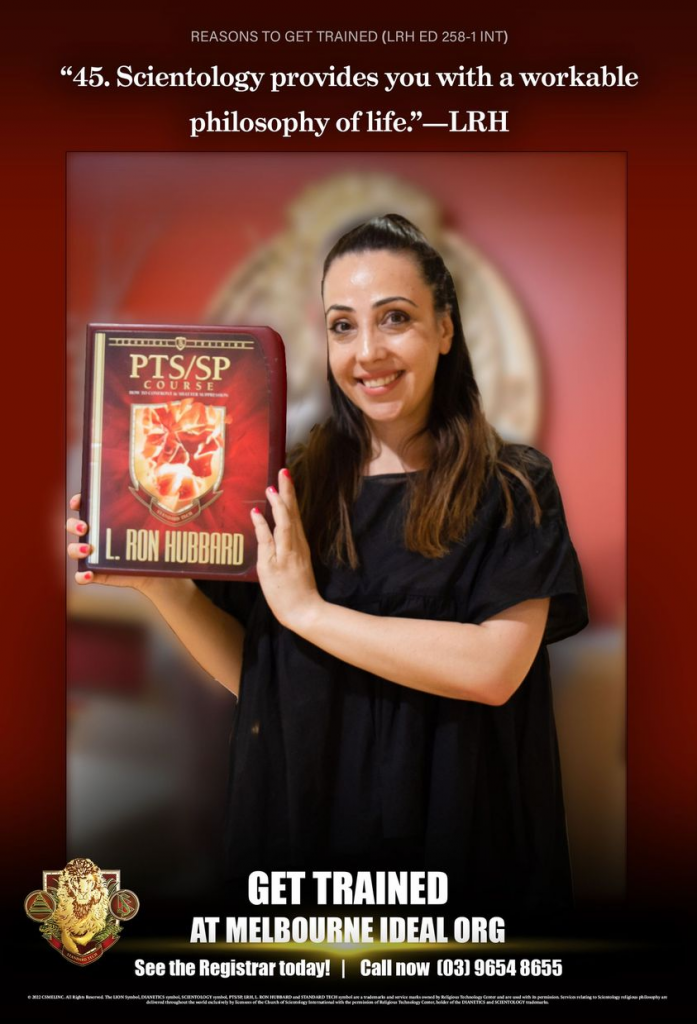 100 more VM's needed
And they were begging to find someone with a car to drive 2 VM's to the affected area…
The "largest private relief force on earth" swings into full scale action with some promo asking for people to show up.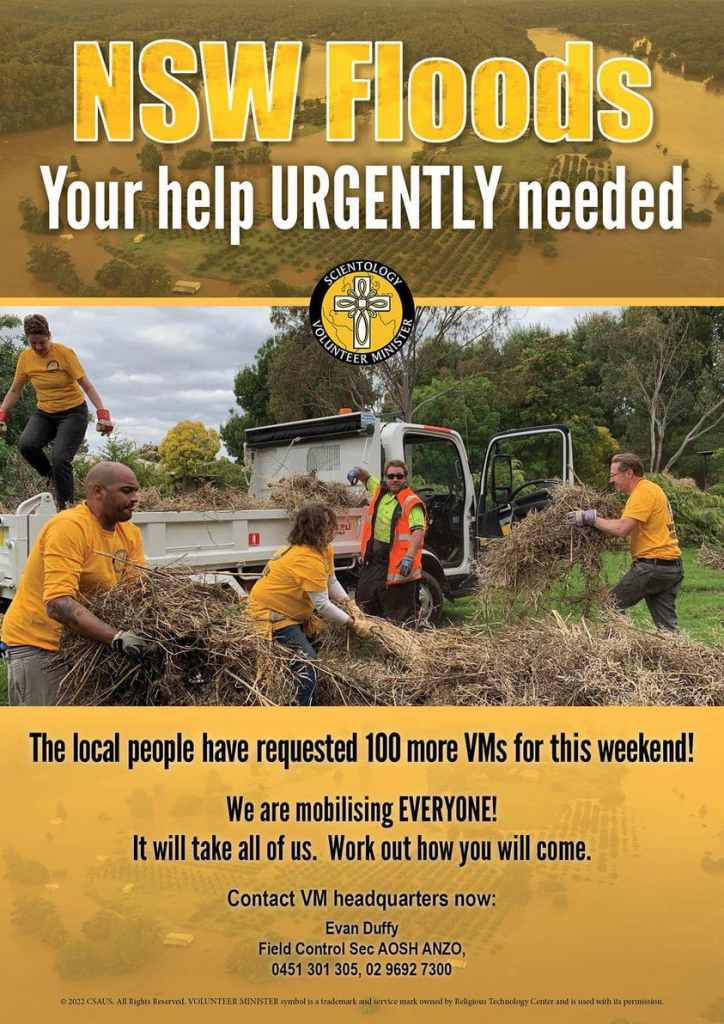 Postulates with Clive Rabey?
He has been postulating 10,000 on Solo NOT's EVERY YEAR since 1990.
And his postulates have FAILED 30 years in a row.
So, come hear from him how to do it!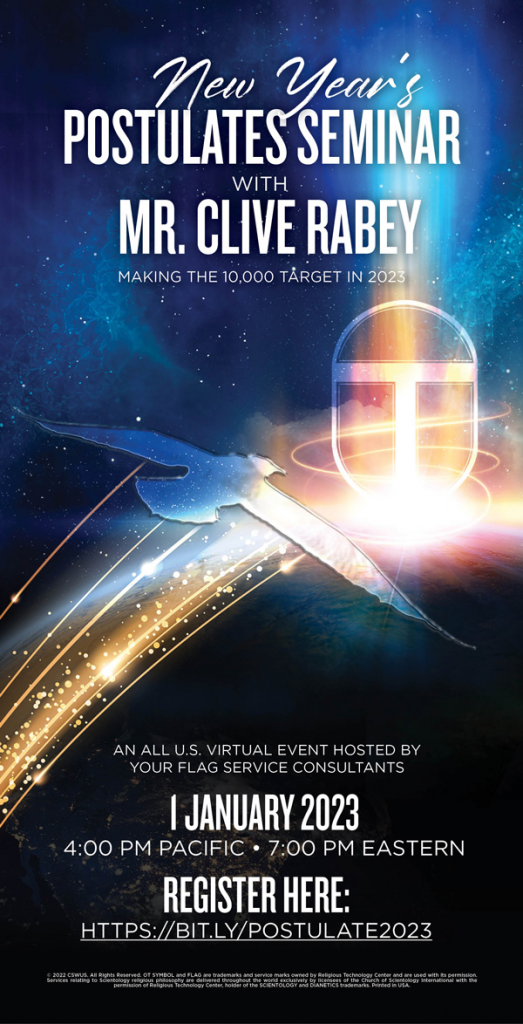 Last week Auckland…
He is the new James Byrne. Incapable of doing anything else so they have him make up stories of his glory years "with LRH" 50 years ago…