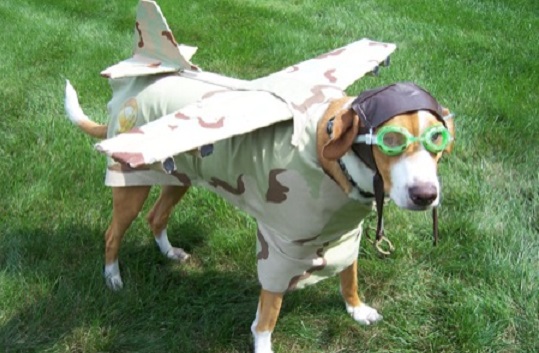 ASHO
Come and train on "the Basics" at ASHO.
It's all they've got….
Strange though because ASHO isn't for new public, so how is it that 8 YEARS after the release of the Basics that were the "big thing" everyone had to do in 2007, there are still people who haven't done them?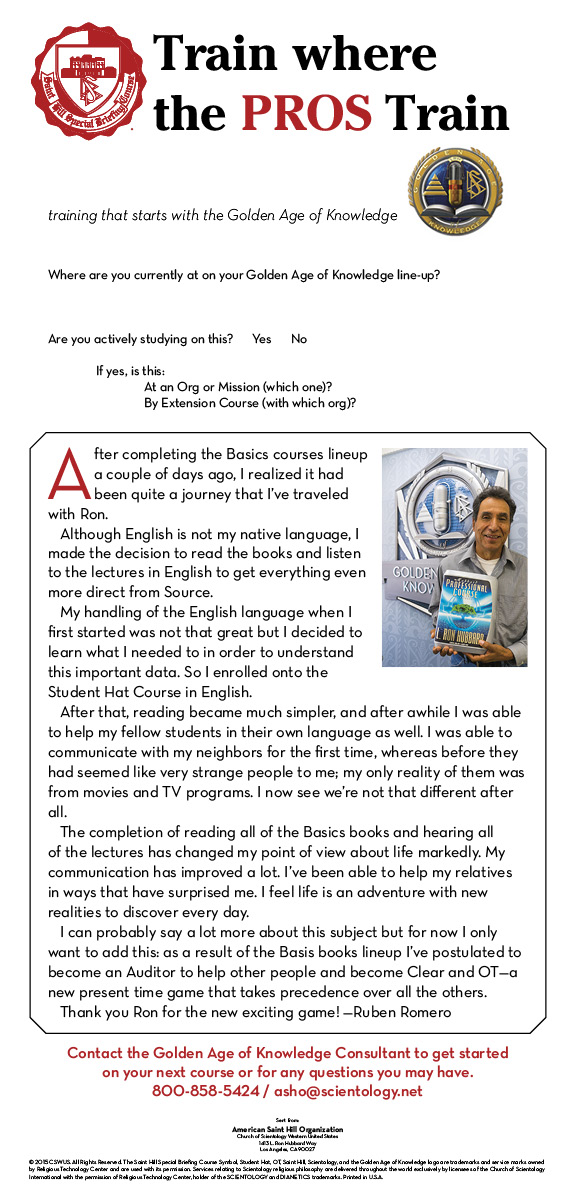 Stage an OTC Meeting for MV!
There's nothing like some group agreement that everyone is going to fake it for MV. It's like an arms race. If you don't fake it, you will look bad by comparison as everyone knows everyone fakes it.
Hi Team Valley,
Jenna Capozzi speaks
Whoever she is? Looks like a promo shot for a turquoise jewelry store.
The All-In-One Miracle Cure
Who needs anything else when you can become total cause,  have unlimited energy, resolve all failed purposes just by running around a pole.
Plus you get cool sneakers, shorts, tshirt and bag that set you apart in the status stakes that is scientology.
The Greatest Ideal Org Movement on Earth
Well, sort of. After 12 years of trying, this doesn't seem that great. But sometime "in the future" they ARE going to "build a new civilization" but they have to build their new building first.
Over-the-top. Sensational. Blow-away. Exhilarating. Use enough adjectives and failure = success. It's standard tech.
Do it for Dave!
We are going to present this to "COB" for "MV" along with a bunch of other bogus stuff. And in return, he is going to tell us a whole lot of bogus stuff. It will be a big ole bogus love boat cruise (with vampires).
Food, glorious food
It wouldn't be Thursday funnies without a bunch of "come in for free food so we can reg you" promo. At least they upgraded their stock shots from cookies to scones and cream. Couldn't find anything to replace the chicken nuggets shots though…
The IAS is on the march
All over the world. They are pulling out all the stops. Gotta get their stats up for MV to present to "COB."
"Mr." Chilli EB
Sort of like "Mr." Cruise.
Wonder if Marvel Action Figure Mr Chill and financial guru Bruce Wiseman can do anything about the $100,000+ unpaid property taxes on the org they are going to be in front of?
Why not more?
Why only 18 auditing rooms? Why not 180 auditing rooms? And 1620 seats in the Academy? Or 16,200?
They use one part time currently. But once they raise the money, of course they will be flooded with auditors and people wanting auditing. Just like Dallas. And everywhere else.
Pie in the sky is pie in the sky. Why not splurge on it?
Food, glorious food II
Are they really financing PAC Base Crew by running a cafe? Apparently. And because everyone sits right outside, maybe someone should swing by on Friday night and check out how many Chicken Kiev's they have dished up (I will say, PBC does a better job of selecting their food stock shots than the IAS).
The First Scientology City
Still nothing happening 2 years on… I wonder what they are "celebrating"?
Spring is sprung
Why do they even bother with TWO graduations? They might have one or two graduates per week…
Phoenix is rising
Not really. But they sure could use something to make their goals a reality.
The Book of the Dead
At least drained. You can get your name in a commemorative publication (until someone is declared and then all copies will be collected up and destroyed)
Make more money...
…to give to us so we can get the commission.
And finally…
The seminar everyone has been waiting for.