The Moneywinds is ROCKING
Recent shot of the "Starlight Cabaret". Says everything you need to know about how they are busting the seams at the top of the Bridge.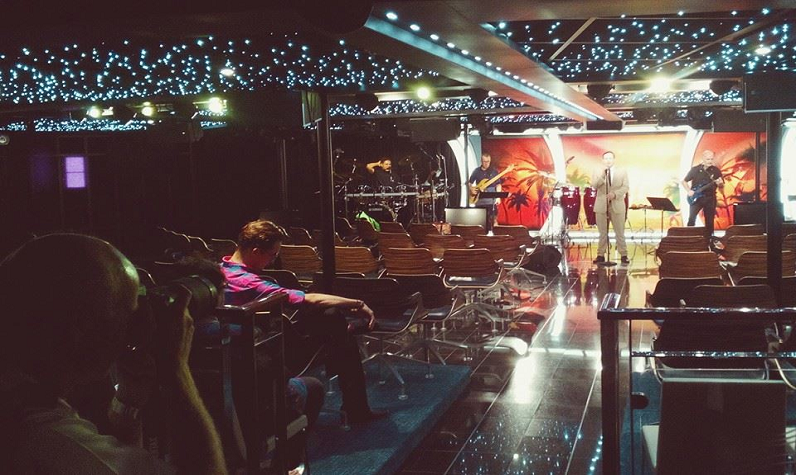 It's Epic
They have 13 OTC members flat out on the "ideal" org in San Diego. Should be done be 2050.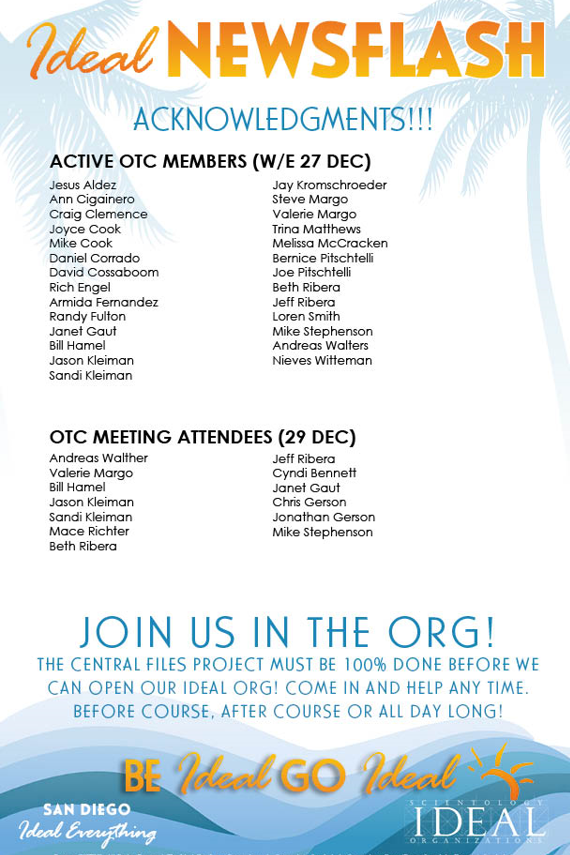 Last time for this year
Uncle Sam wants you to go up the Bridge. Seriously?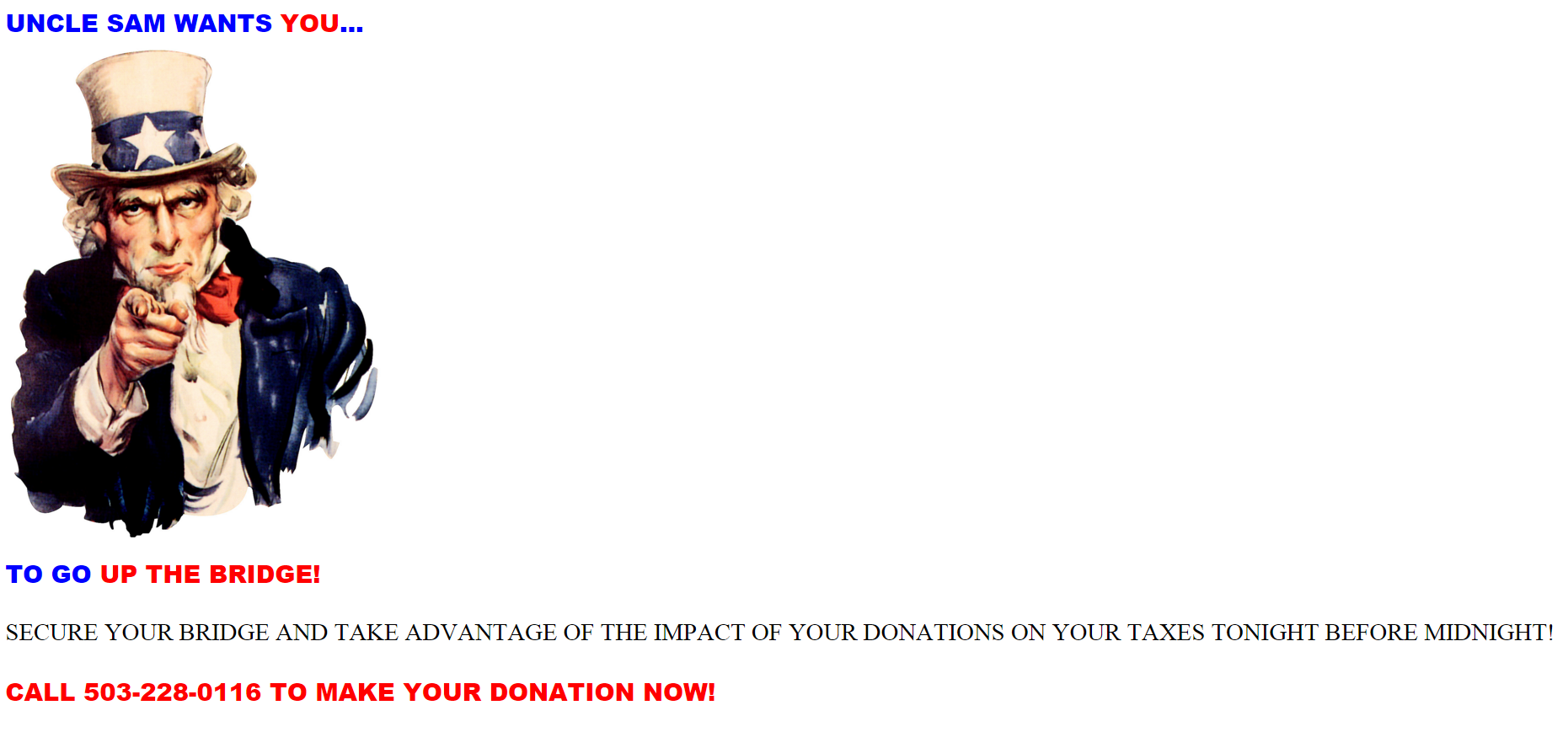 Tampa "is making" staff a viable career
It's been an "ideal org" for 12 years and they haven't yet made being staff a viable career.
If Tampa can't do it, nobody can. After all, their big pitch to join staff there is that you get your OT levels for free at FSO.
There's gold in them thar hills
That's some serious commissions being shelled out…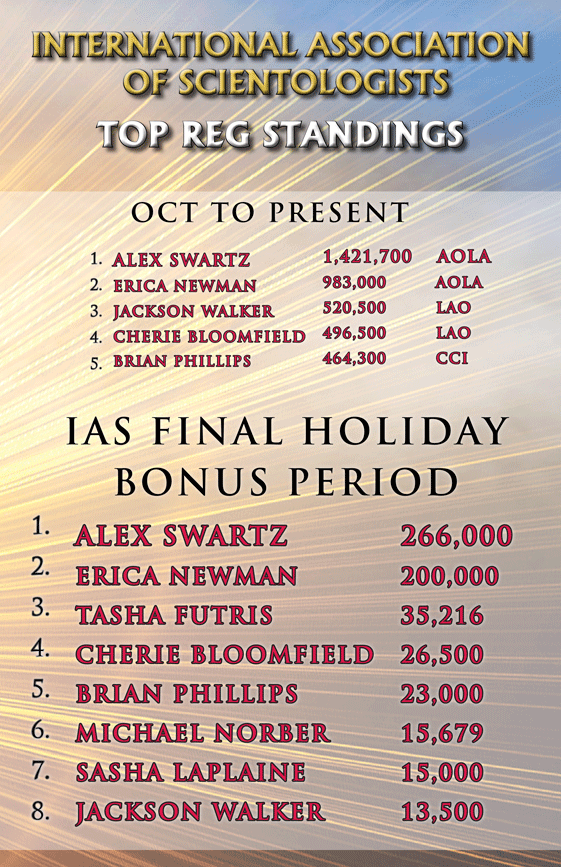 Yeah right….
You will go from 25% awareness to "full awareness."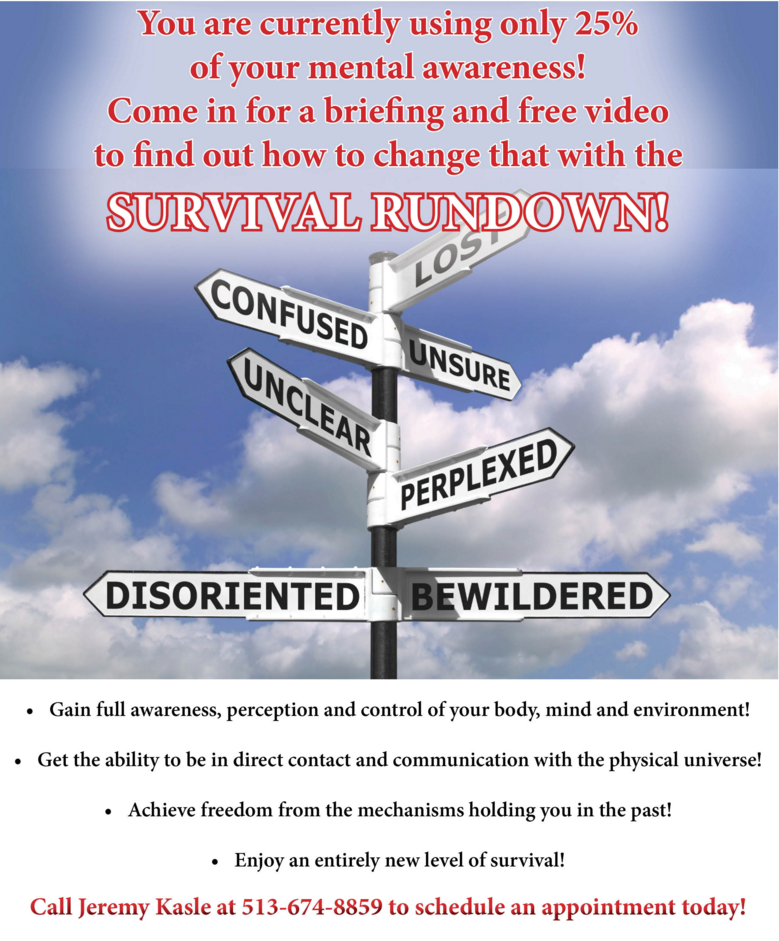 Her? No way.
See photo #1 above. She cannot run her own org.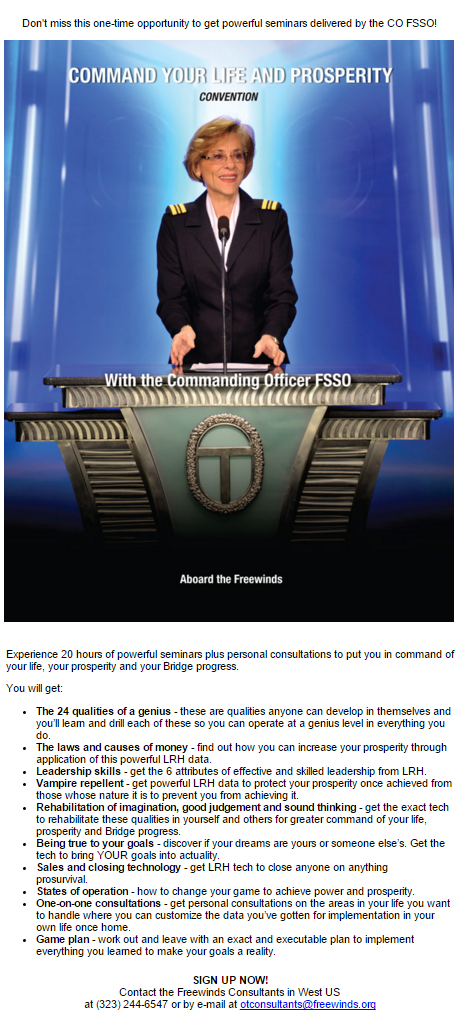 Learn how to ask for and get those big donations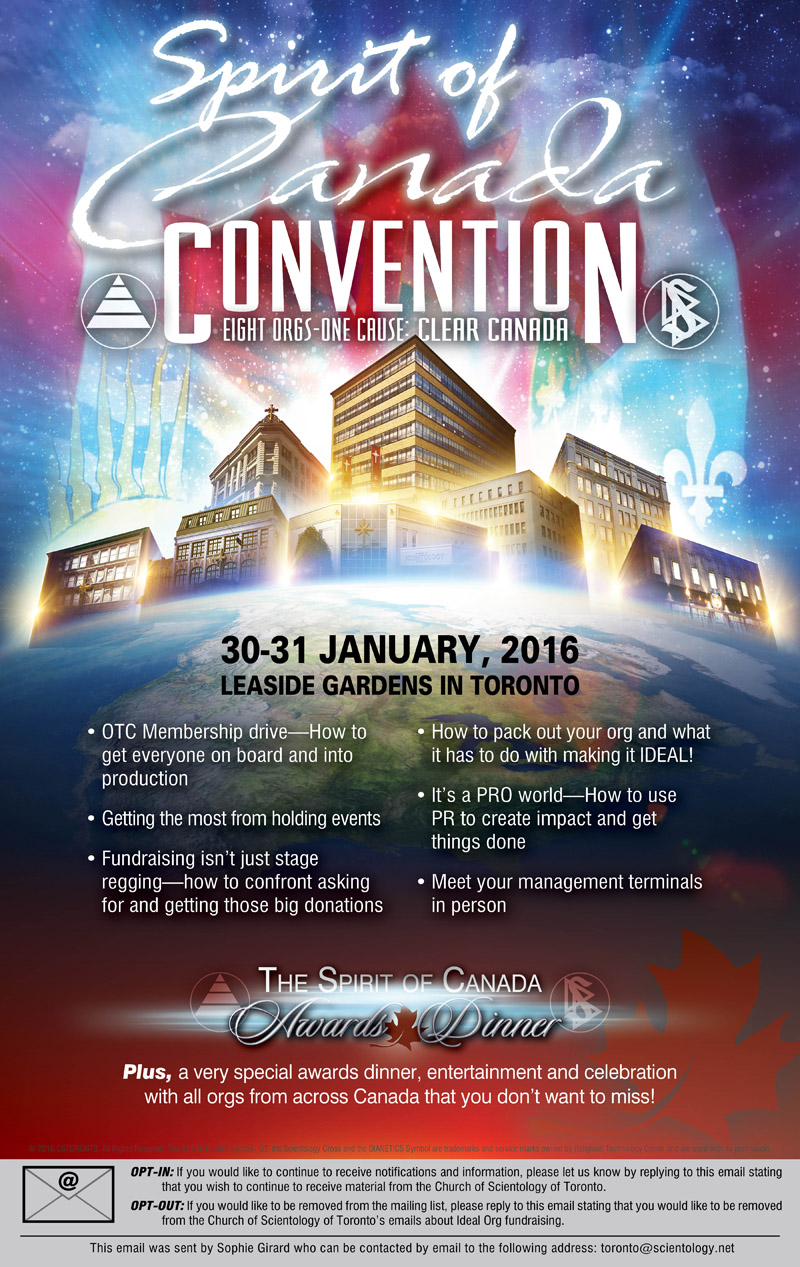 Learn how to get those big donations….
I get the impression the fundraising isn't going so well.

Disaster regging
The IAS can turn anything into a catastrophe and then demand money to solve it. But don't worry, there's pizza.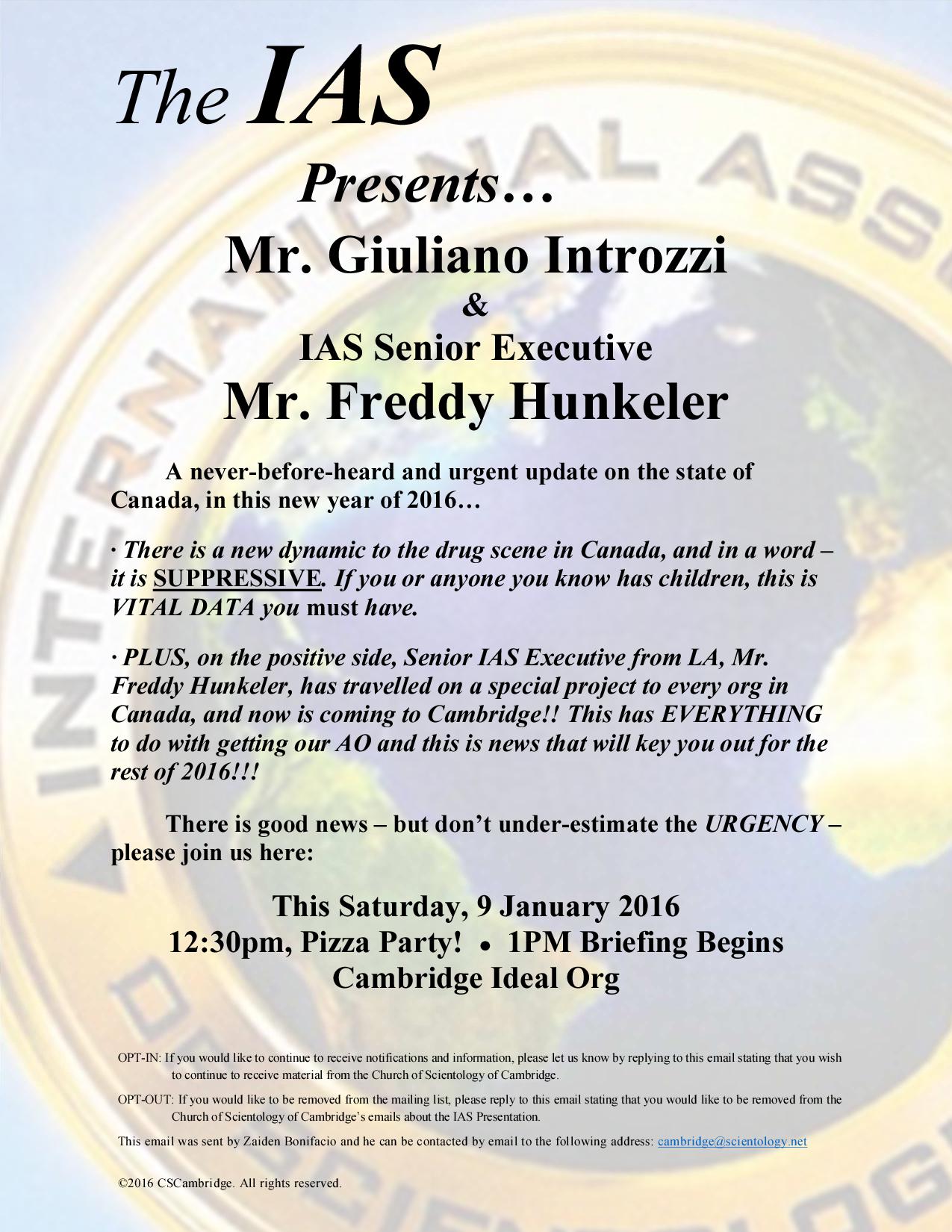 Food, glorious food
I wonder if these promo pieces actually work???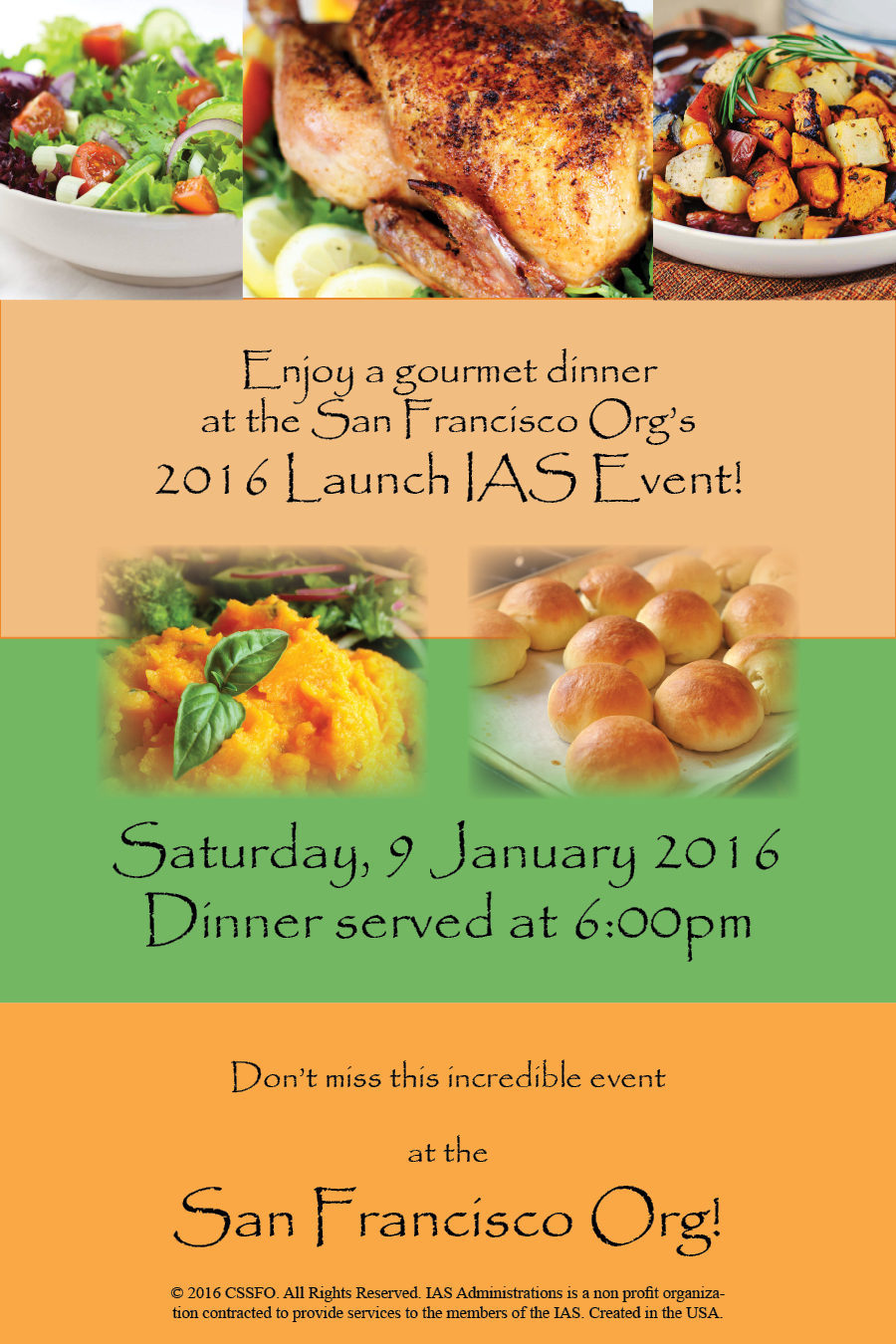 What a wackadoodle
"We can make the future of this country great." Maybe he thinks he is Donald Trump? Though he does look down upon the idea that "This country is the most powerful." So, maybe not. Either way, he is not making much sense.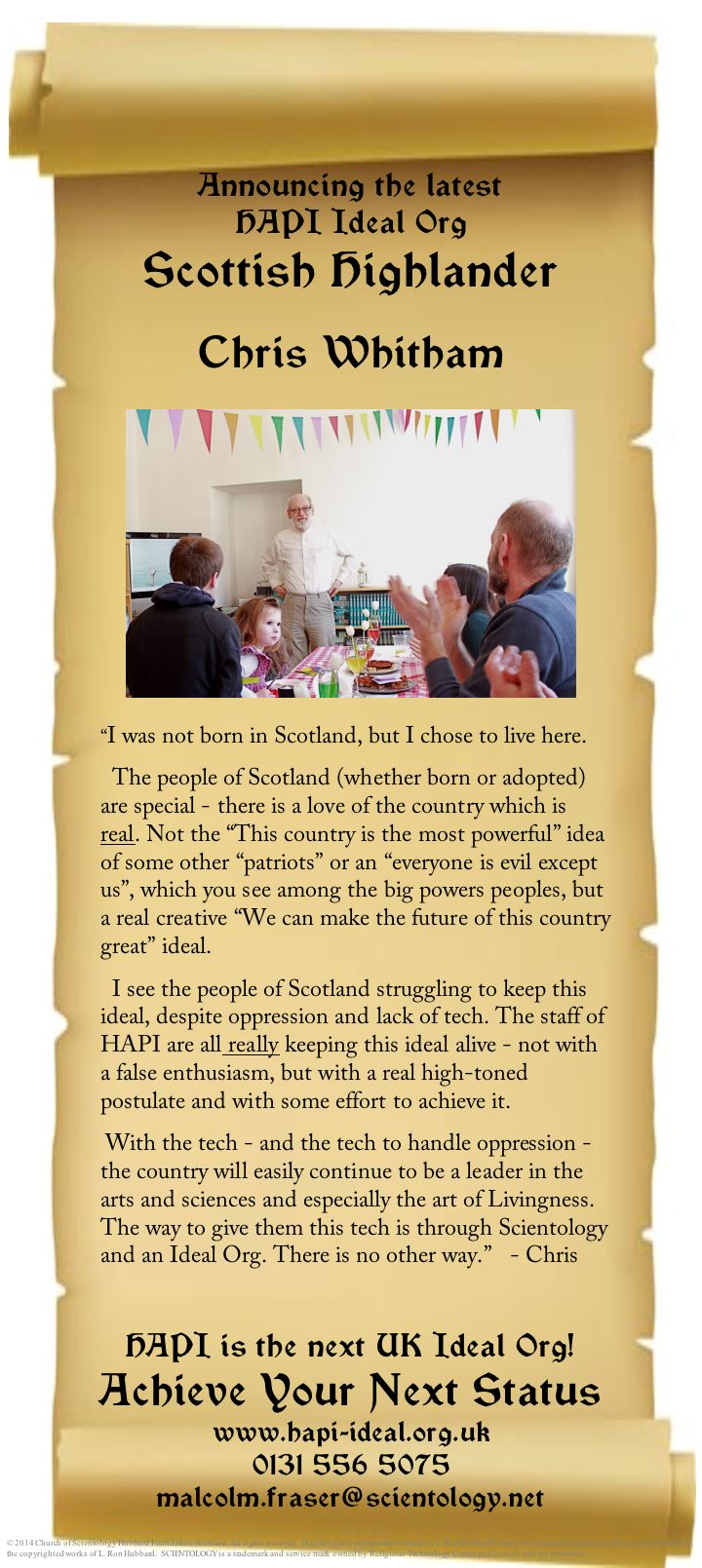 McDonalds employee joins Harlem staff
And his supervisor in Boston got him to go to Harlem? Maybe that Sup was playing some kind of practical joke? Is there something wrong with Boston?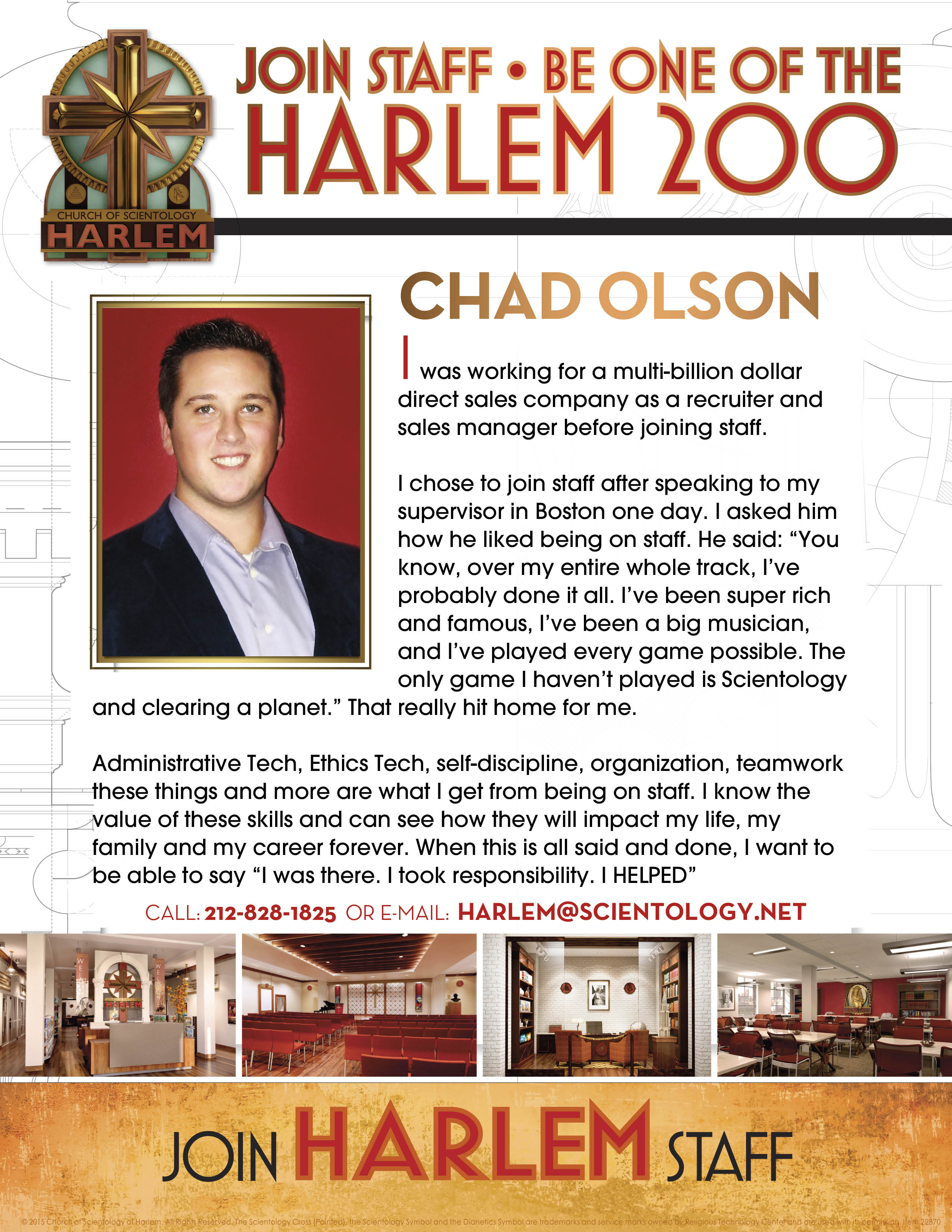 What's Happening in the Inglewood Community Center?
Apparently the only thing is that this is the address of Rev. Alfreddie Johnson's "Baptist church"?

Mighty My Mammy
A selection of silliness from the "org LRH counts on" and "the most upstat team on the East Coast" (not saying much frankly, but DC and NY are supposedly "ideal" and apparently Mighty My Mammy has em beat).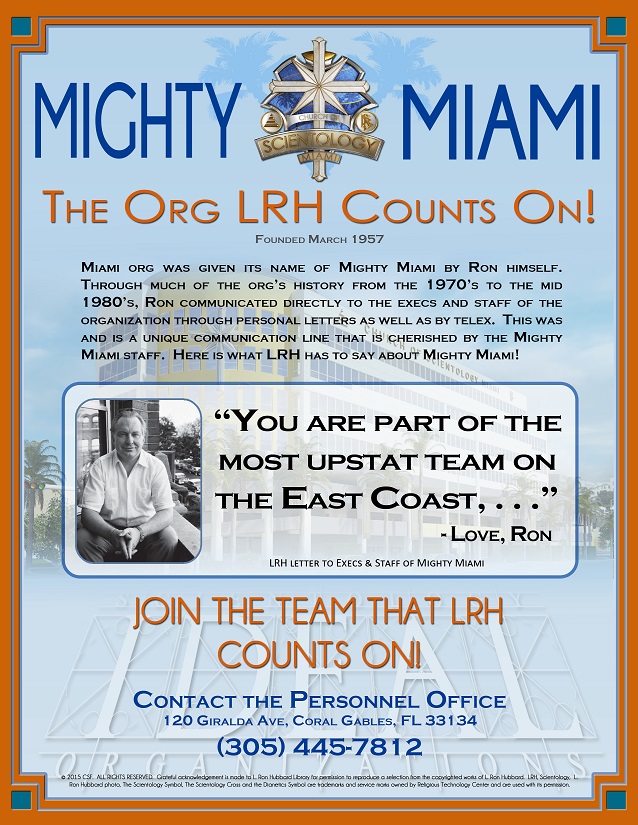 40 years on staff, Clear and Student Hat Completion….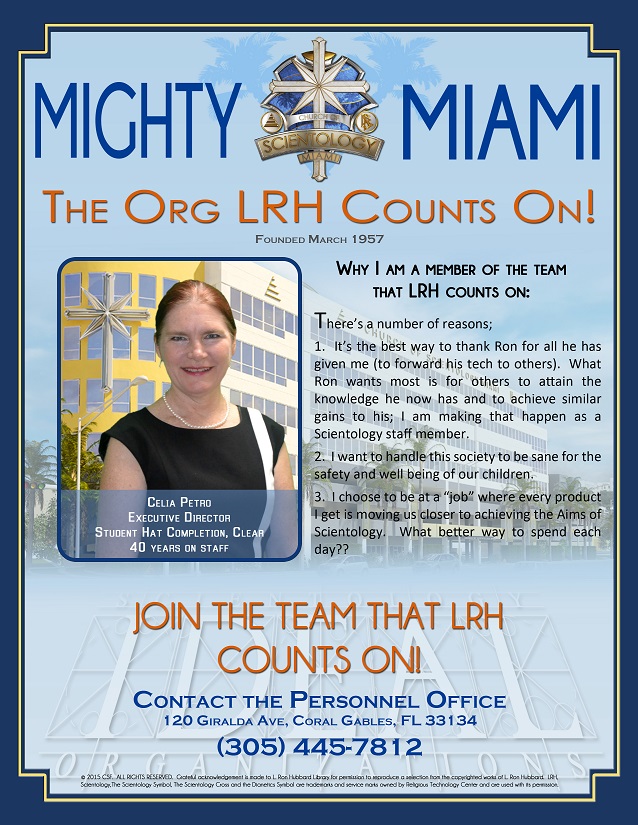 And have made exactly 0 Clears as a result…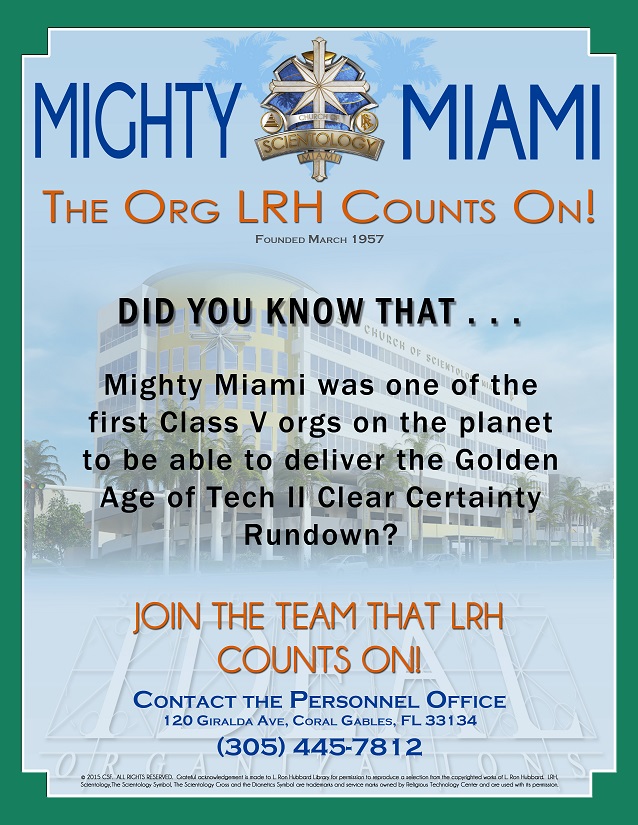 That's just sad. Still struggling to achieve the same dream as they day they joined. Always hoping it's going to be better next week. Always hoping they might get more than $37 pay.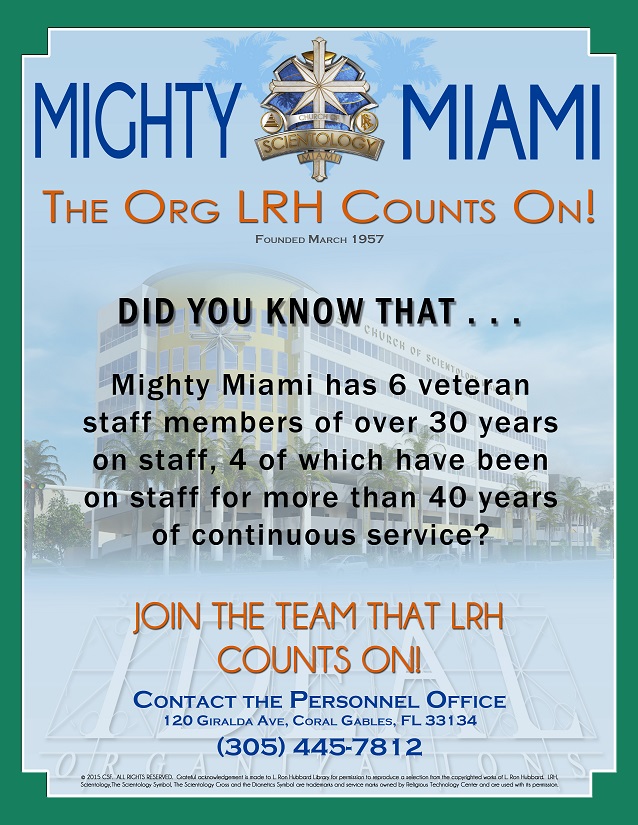 That's easy
Every party is a "patron's ball" if there are IAS Regges there to "make patrons." The Boston Tea Party would be a Patron's Ball if they had regges present.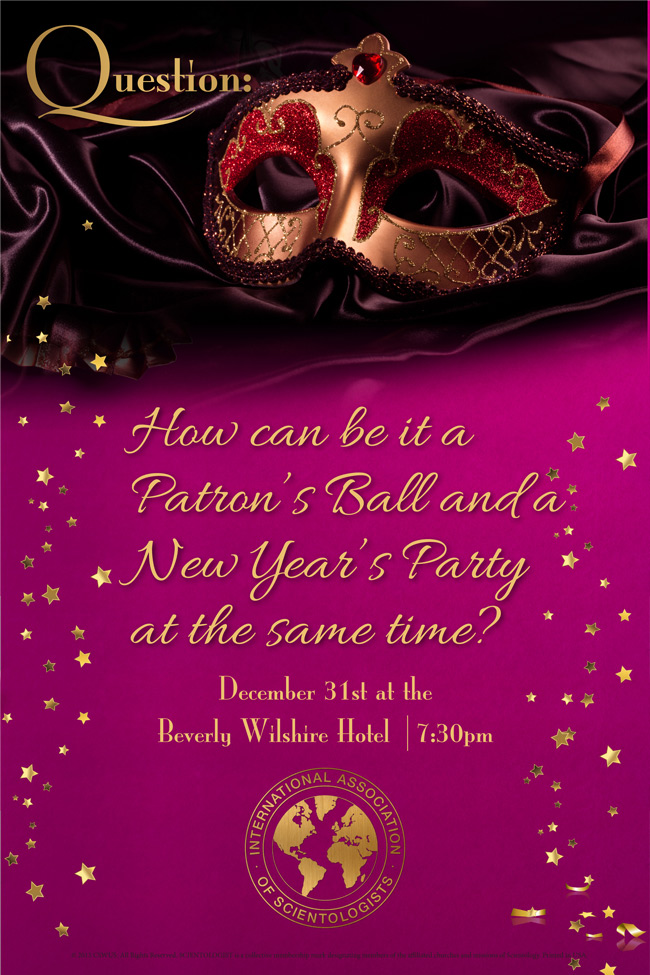 Moneywinds
Got some new blood on the fundraising circuit. Old Sea Org veteran Emanuel Mottl is being upstaged by Emmett Osborn who has more certs than anyone so is more important… But of course, it's brought to you by the Moneywinds so it is all about making money.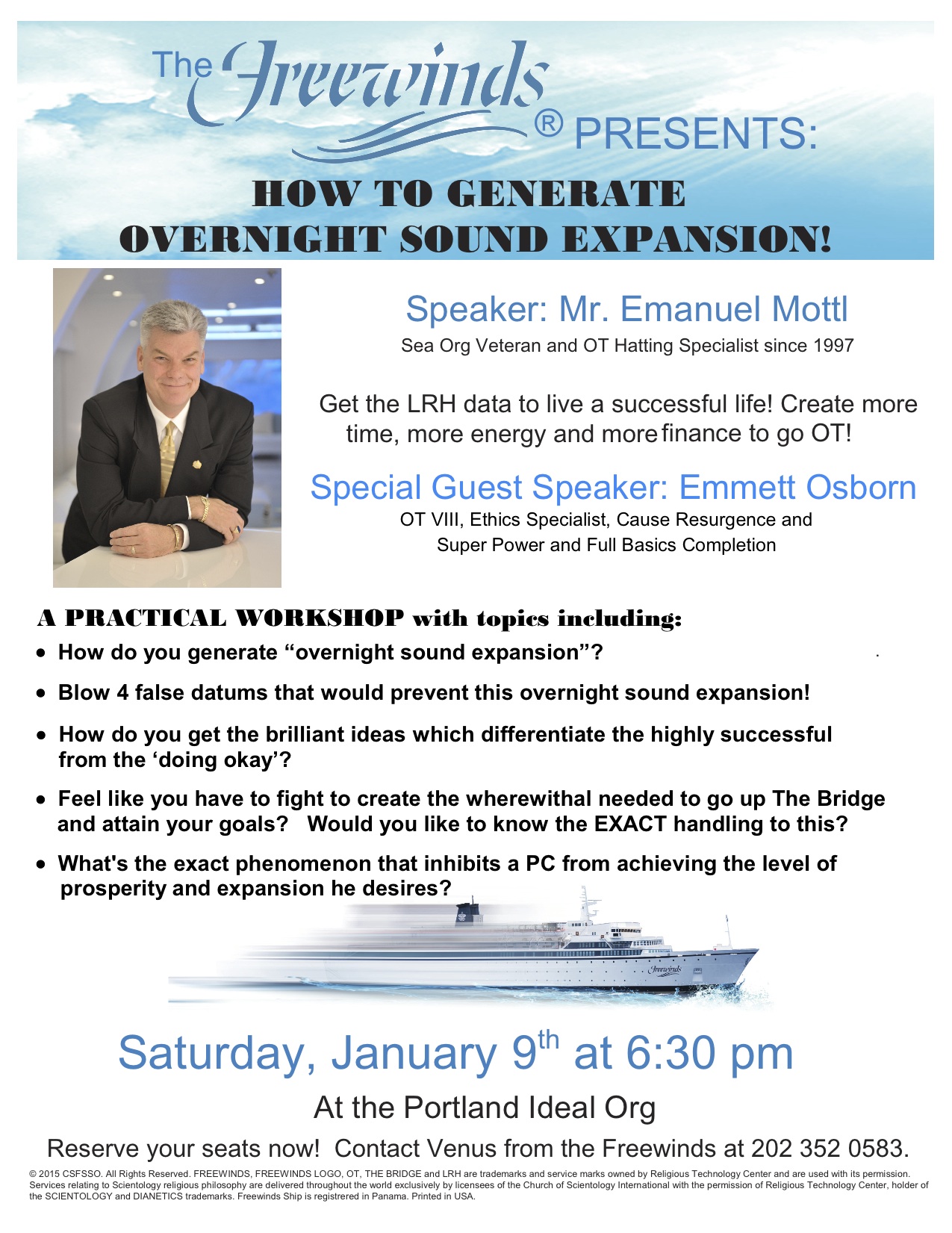 A Grant Cardone "webinar"
OMG, the "legendary" Grant Cardone is going to teach everyone how to attract attention!