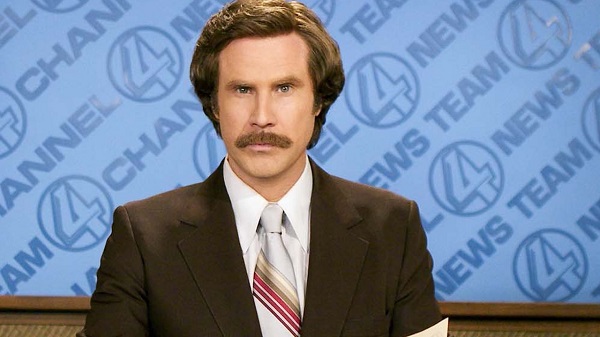 What's Next?
One thing for sure — it will involve taking your money. All of it.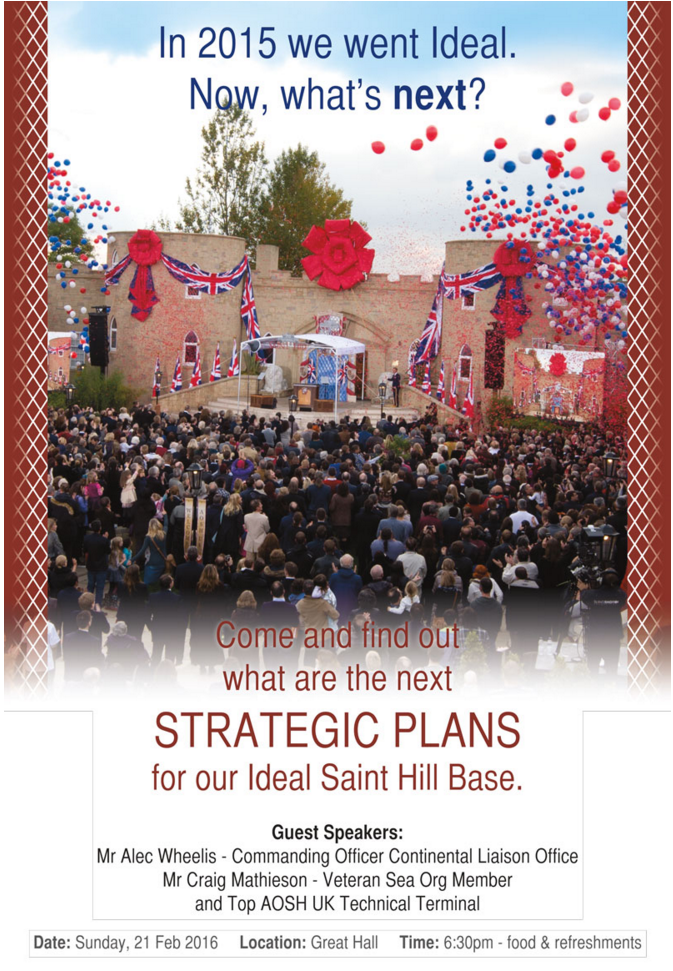 Craig Mathieson? Been in the SO for 40 years and doesn't have a post worth mentioning? And they can't figure out who their top technical terminal is?
Moneywinds
Someone has been reading this blog and forced them to do a token promotional piece that doesn't talk about making money. But how unreal can you get? Learn how to throw the switch to light a universe? Who is going to teach them that?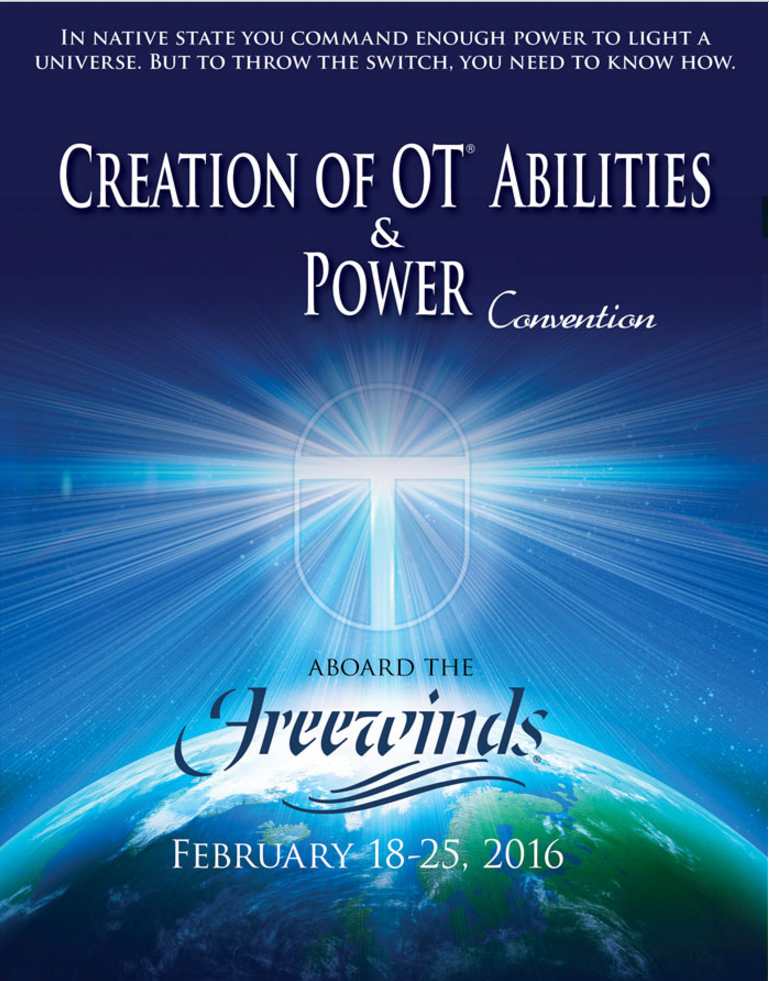 Mountain View Juggernauts
Now renamed the Mountain View Juggernoughts.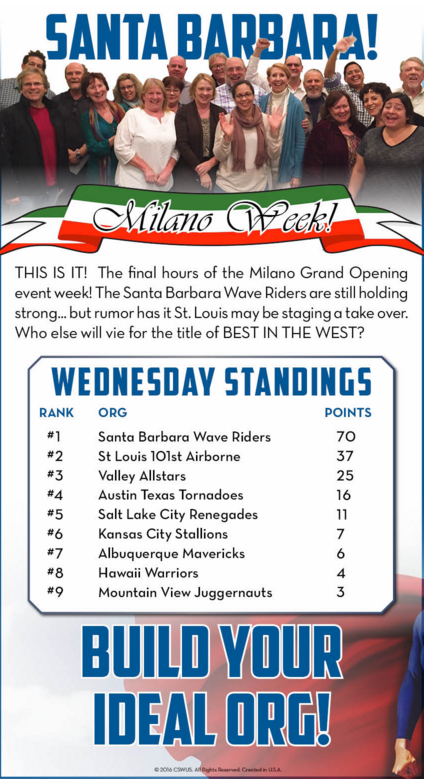 You will be transported…
…to a world of culture and fashion. WTF? Did whoever wrote this actually watch this cheesy ribbon yanking video?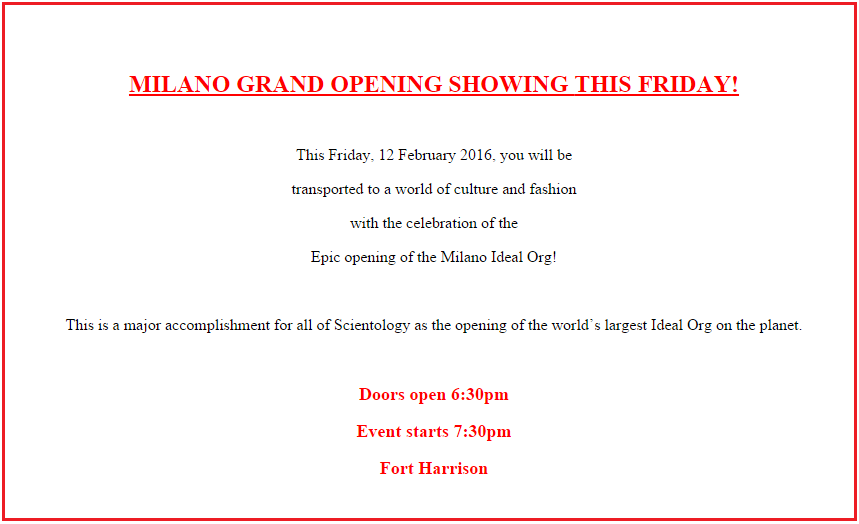 Same old same old
Aptly titled. Give us your money. Give us your money. Give us your money. Give us your money.
Make money!
While we make more. Get two Purif starts and LA Org will give you $1,300. A little odd when they are being flooded with 700 new public starting on the bridge each week…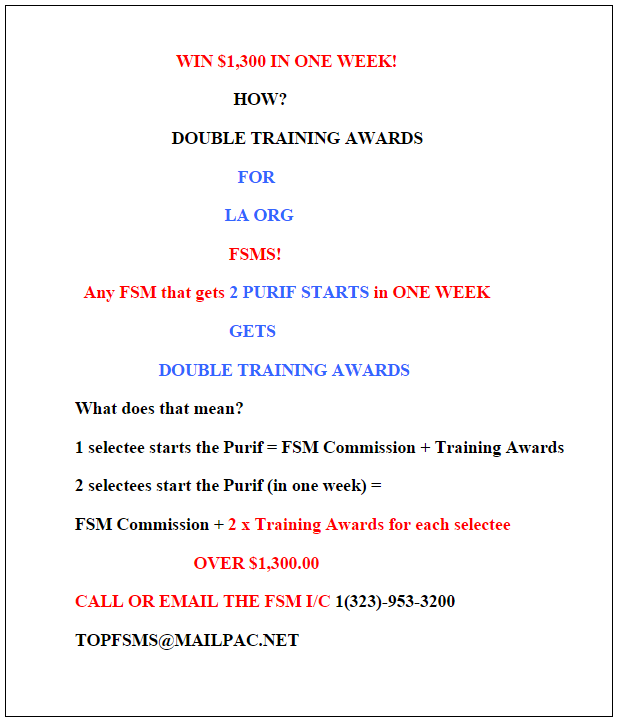 Food, glorious food…
Gatos is worth a slider and mac and cheese — what happened to the "gourmet" French dip dinner?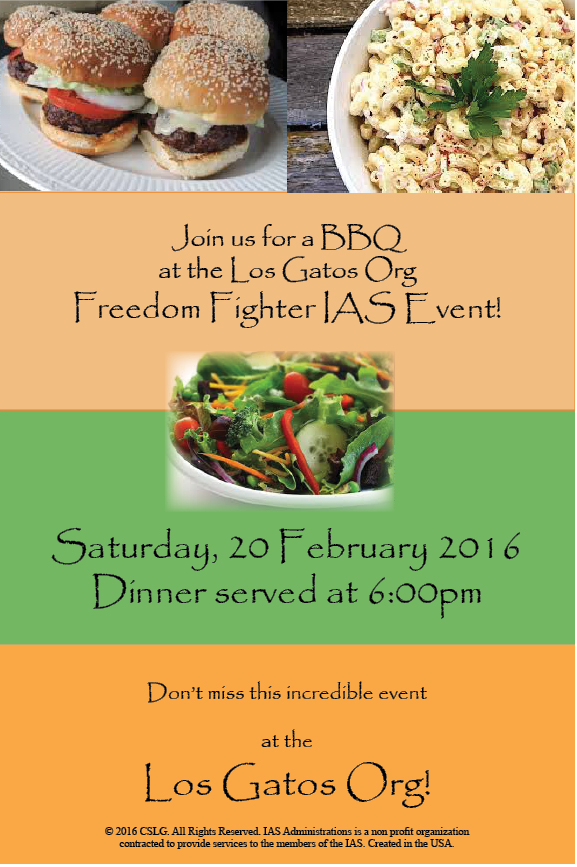 Oh, apparently you also get dessert? Maybe they put this out after they didn't get much response to the mac and cheese…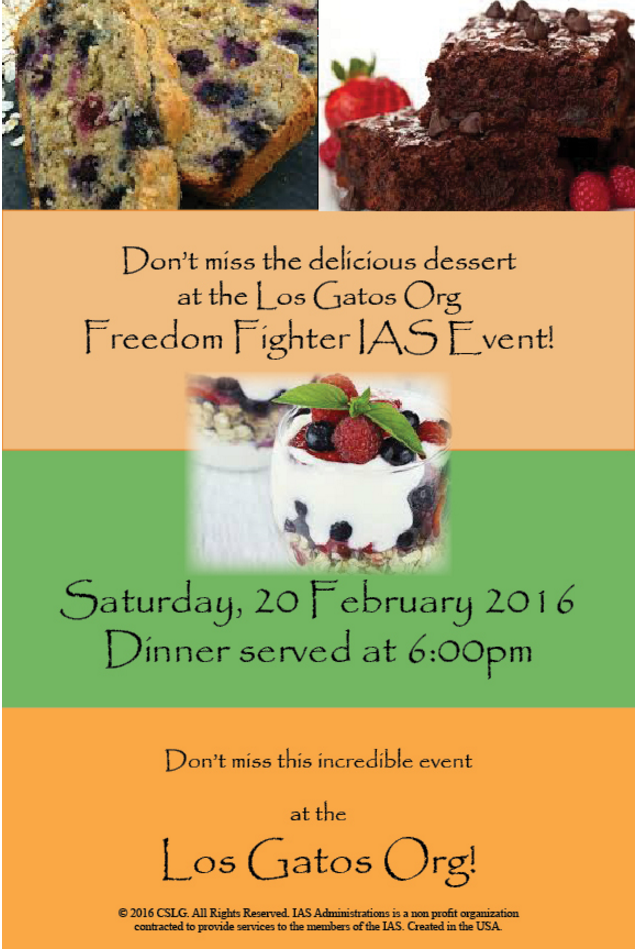 "We have had our Ideal Org Building for over 15 years now"
And it's about to be closed down as a derelict. Give us your money now.
Read the fine print
This is an ideal org fundraiser – see Saturday agenda. The rest is window-dressing.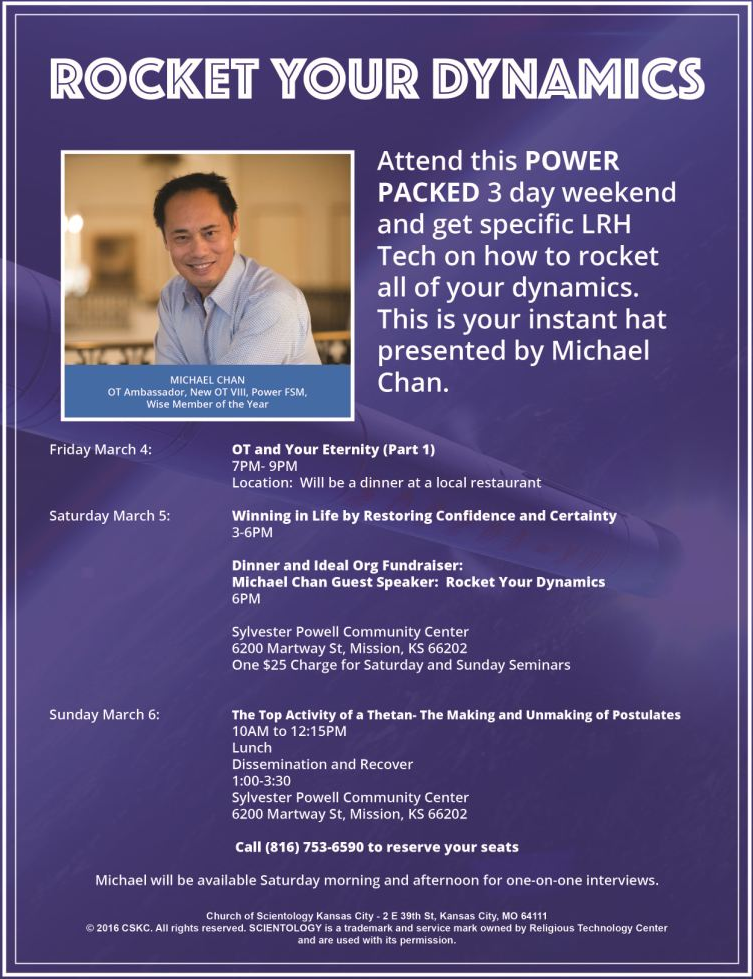 Valley OTC is blazin hot! Smokin'
Apparently it is crack they are "smokin'" as they are anything but "blazin hot" as their weekly minutes prove.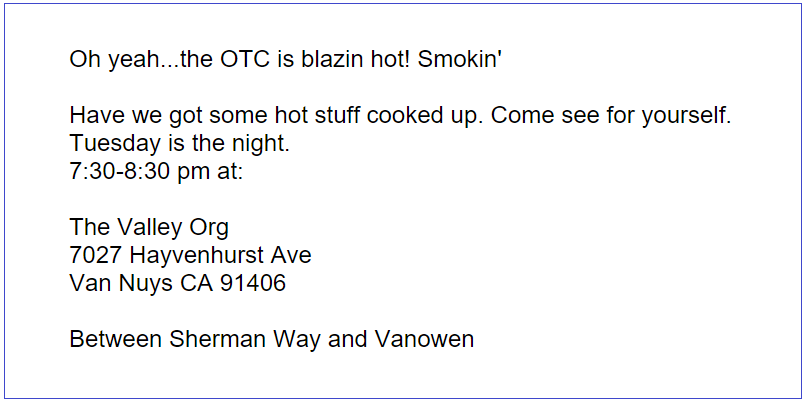 The OCA has benefited millions…
It's free and there is "no obligation…" It is also the most "accurate and reliable."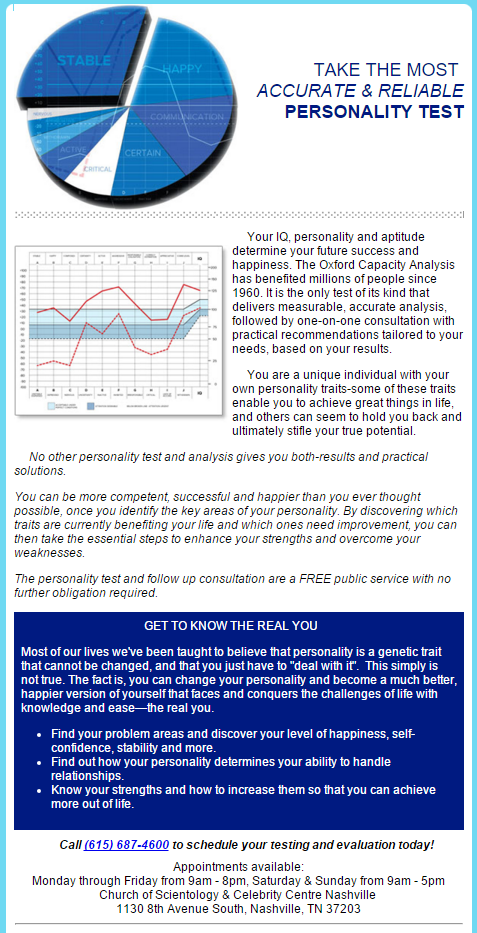 Mighty My Mammy
NO 1970's secretarial pool quotes this week, but some entertainment from My Mammy nonetheless. To find out who this is, come to a fundraiser!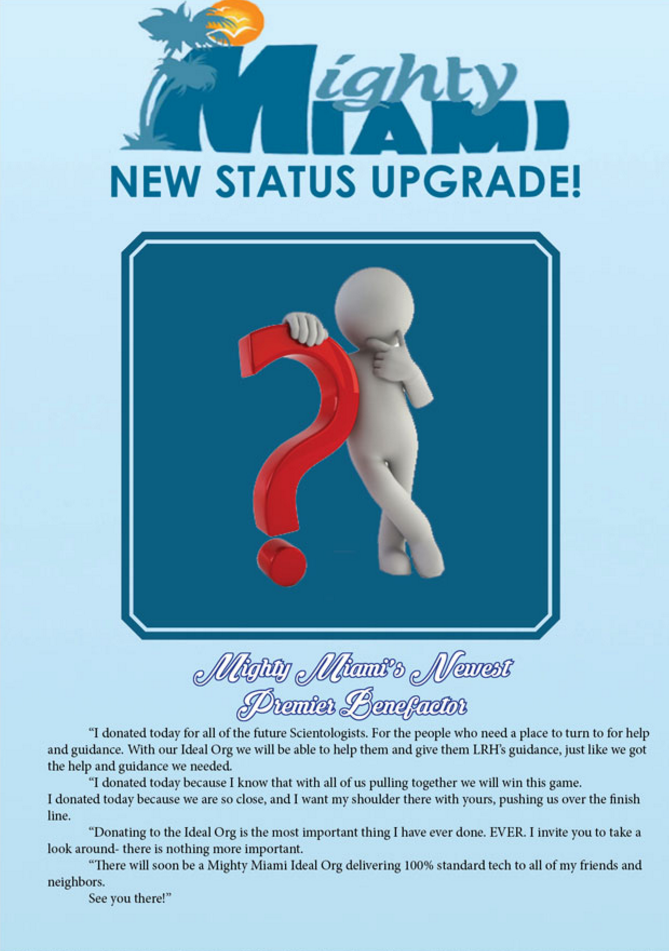 Rolling out the big guns. Brandy Harrison! And "The Force" – wow, let's get er done this week!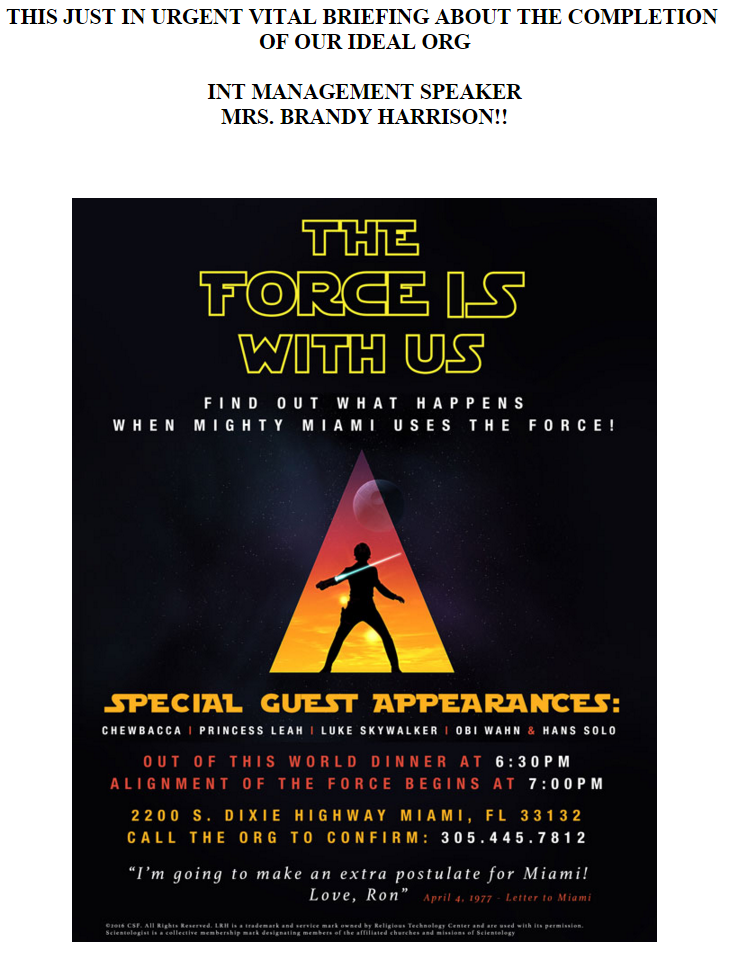 And if you needed any more incentive – they grabbed some left over white jackets from Valley and are going full Miami Vice. This is something you could wear with pride.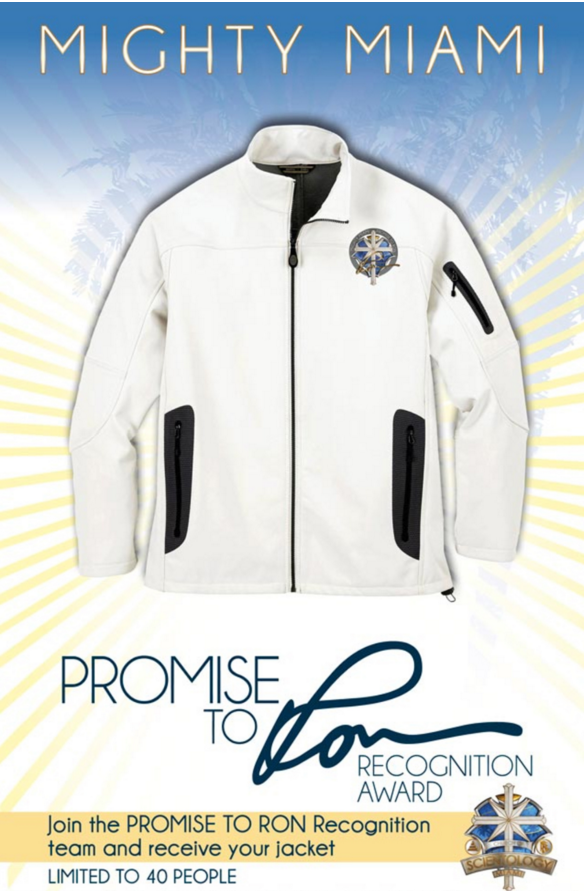 Let's get ourselves excited
This is one of the emails that went out to promote to the INTERNAL public to watch their own ads on TV… They apparently don't even get the irony.
But even more interesting — these are the "WUS" "ideal" org cities (Nashville is WUS… go figure). Of course, the schmucks in Albuquerque, Salt Lake City, Kansas City, St Louis, San Diego, Santa Barbara and Hawaii don't qualify to have the ads air in their cities because they are downstat DB's.
But Austin and San Antonio do… Yet there isn't even an org in San Antonio and Austin is one of the most failed ideal orgs — they don't even have to get a new building and they still can't get anywhere. But there is a lawsuit pending still in San Antonio and in the Appeals Court in Austin….
To all the field, staff and FSMs:
Thanks to the IAS support  continuing a MASSIVE dissemination campaign.
This coming Monday (tomorrow) we will be airing our ad in the next most watched televised event of the year after the Super Bowl: The Grammys! Not only in the Grammys but also in the show following it, The Post Grammys Late News which is also another top rated evening show.- This time the ad that will air is "HOW WE HELP" promoting to the millions who will be seeing this show how we benefit the world through our Social Betterment Campaigns. I'm including the schedule below so you, your family and friends can watch the ads.  I'm also including all other cities as info.
NOTE: LOS ANGELES, SAN FRANCISCO AND SACRAMENTO WILL HAVE T-W-O ADS PLAYING DURING THE GRAMMYS.
– TV CHANNEL FOR ALL MARKETS: CBS
– MARKET                    GRAMMYS                              GRAMMYS LATE NEWS
                                       SPOT TIME                              SPOT TIME
GREATER LA AREA 5:58PM AND 9:58PM                  12:21AM
SFO & BAY AREA    8:20PM AND 11:15PM                   12:20AM
PHOENIX                   8:20PM                                             12:20AM
SEATTLE                    5:48PM                                             12:21AM
DALLAS                      9:00PM                                             10:42PM
SACRAMENTO          6:27PM AND 10:16PM                  12:21AM
NASHVILLE               8:59PM                                            10:42PM
LAS VEGAS                9:58PM                                            12:20PM
MINNEAPOLIS          8:31PM                                            10:51PM
DENVER                      6:57PM                                             9:51PM
AUSTIN                        8:27PM                                            10:39PM
SAN ANTONIO          7:56PM                                             10:45PM
PORTLAND                9:58PM                                             12:21PMARC,
PASADENA ORG
Cringe Corner
This. Is. Sad.