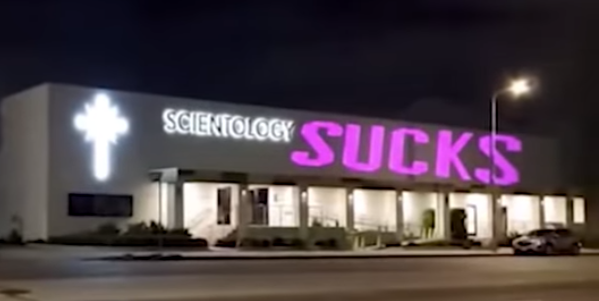 Somehow the only pronouncements that come out of Valley Org come from these two — and they are the "OT Committee"…
Surely, it is the job of the STAFF to board up the org? Are there actually no staff left?
The staff of the org have nothing to do right now. Whey aren't they boarding the place up?
Virtually every ideal org that has had staff "ringers" For the ribbon yanking day  — either temporarily sent from other orgs to make it appear they had at least a minimum number complement supervisors, or "wog recruits" who were promised a "livable wage" in the weeks leading up to the event or Sea Org members sent there as punishment.
These orgs present an appearance of having a staff on the day of the Open House. The following day the staff from other orgs leave. The new recruits begin disappearing after their first paycheck (unless they've been brought in from out of the country and have no way of getting home) and exodus grows as the weeks go by. The SO members usually last the longest. There are still some manning Orlando.
But the fact is, these "ideal orgs" are literally shells. They don't have real "orgs" just an address and a structure. It's a big fail.
Even the mighty Valley, the largest ideal org on the planet, seems to have no staff…