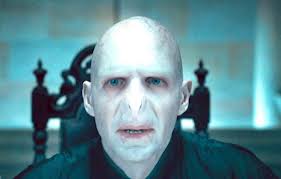 Here is the update from Graduation last nite.
Absolutely without question the most spectacular event in the history of Scientology….. (until the next time Dear Leader takes the stage).
He saved the showing of the 1993 IAS event so He could introduce it and He could make a pitch for the IAS. He is, after all, Founder of the IAS, a title that cannot be disputed as L. Ron Hubbard had nothing to do with the IAS. Stealing a phrase from Mel Brooks History of the World Part I "It's good to be the Founder"…. 
He started the evening off with some really impressive stats:
–        23 Cornerstone members started on their Objectives in the Crystal Ballroom (159 in total). [Orders of magnitude seem a little off here.  If there are only 159 total paying public and he has "200 Super Power auditors" — not to mention the 100 cleaners — they are going to have a lot of idle auditors and a lot of empty auditing rooms, but they WILL be clean!]
–        FSO produces 2 million Student Points weekly [Is that good? Just a "number," who knows, he could have implemented the "GAG II Student Points" which gives every student 5,000 points for applauding a photo of David Miscavige before they begin course each day?]
–        GAT II trainees: almost everyone is through Student Hat, Pro TRs completions (weekly/total): 160/1005, Upper Indocs completions (weekly/total): 237/857, Pro Metering completions (weekly/total): 179/478. 150 trainees started their specialized courses (Sup, auditor, W/C'er). [Wow — the 20 times faster Student Hat course seems to be taking some people a LOOOOONG time]
Dave introduced the event showing by stating that "we wouldn't be standing here today without the IAS" and read this KSW #1 quote:
When somebody enrolls [in Scientology], consider he or she has joined up for the duration of the universe — never permit an "open-minded" approach. If they're going to quit let them quit fast. If they enrolled, they're aboard, and if they're aboard, they're here on the same terms as the rest of us — win or die in the attempt. Never let them be half-minded about being Scientologists. The finest organizations in history have been tough, dedicated organizations… It's a tough universe. The social veneer makes it seem mild. But only the tigers survive — and even they have a hard time. We'll survive because we are tough and are dedicated.
[This is an interesting choice of quote given the circumstances. It is SOOO cliche. But he wants to remind everyone that when they read the bad news about abuse of people or him disappearing his wife that all things are fair and justified in this game called Scientology. ALL things. If it is in a "good cause" it can be excused. Never mind that the "good cause" is supposed to be one that PREVENTS abuse of individuals and guarantees human rights and builds familial relationships and makes people able to think for themselves.  If you SAY you are helping people you can get away with stabbing them in the back because it was "in the name of help." And everyone KNOWS there is no doubt how "on source" He is when he quotes from KSW. It is absolutely the hallmark of a "real" Scientologist to quote from KSW. It forwards the image of "Mr. On Source."]
Then he told some other news:
–        A new, 100,000 square foot building will be built in Clearwater for the Church. [This no doubt is the long promoted "L.Ron Hubbard Auditorium" which they need to get started so they can continue to collect money otherwise Charmaine Roger and her gang of thieves will have no reason to squeeze blood out of stones. It is either that or they a building a facility to keep the folders of all the people who have left the church as they are clogging up all their storage facilities….]
–        Ideal Orgs: the number of buildings purchased for ideal orgs is now 50. 4 new Advanced Orgs are in the making.  [Wow — "we bought 50 buildings"!!! And many of them sit empty…. Wonder if it includes the ones that have been bought and then resold at a loss to buy a bigger one? And he has been "announcing" the "new AOs" in Mexico, Canada and Africa for YEARS.  Now it's 4. Probably going to hype Italy as "needing an AO" because the ED of Milano asked him why they don't get their own and he told her "I will take care of it." It's about the level of his management skill]
–        A permanent Event Tent will be erected next to the Ft Harrison, and it will be ready before the IAS event in October. [This could be a joke.  But He doesn't have much of a sense of humor on these things, so it's probably true. The question is — WHY?  There will be some story that it's because the Auditorium is too small for Graduation — He HAS to make it appear there is expansion. Maybe when the GAG II training evolution is happening and all staff and public are REQUIRED to attend graduation they overflow the Auditorium, but not normally. They don't need it for mainline events as they have a hard time filling Ruth Eckerd.  And they are "building a state-of-the-art auditorium." So — why put up a TENT? Same reason he is building massive palaces in places like Malmo and Las Vegas and Padova. To point to them and say "Look, we are expanding. There is the proof."]
–        Completion stats: 16 Purif, 11 Objectives, 13 Grades, 9 Clears, 6 OT levels, 33 L Rundows and 9 OT VII completions. [Gotta say, these stats are underwhelming — obviously a big push occurring on L's with emails going out telling people they have been discounted. Putting everyone onto Purif and Objectives has no doubt killed FSO GI and so something had to be done — voila, "repackaged L's" with a special price to try to prop up FSO stats.] 
–        The OT VII completion who shared her wins this week was none other than the actress Michelle Stafford. She told that OT VII handled her considerations on having a child and now she has a 3-year old daughter. She also told that Scientologists are the real rebels and that's why she became a Silver Meritorious and made her 3-year old a Patron Meritorius. [The same Michelle Stafford who quit her long running role on The Young and the Restless because she could not work with an "SP" — Michael Fairman, also a regular on the show.  It is funny that she had no problem working with him before, but then he became an "overnight SP" and she just couldn't do it any longer. He did not get a new role. He was the same gentleman he has ALWAYS been. But now he is labeled and she cannot be on the same set.  That is not what I would call "Cause over life." And her "win" was that 4 YEARS ago "OT VII handled her considerations" — wonder what she has been doing since if this was the big thing she handled?  But CLEARLY the ONLY reason she was featured had NOTHING to do with her completing OT VII — she was a shill to promote giving money to the IAS….]
Then the War is Over event was shown. [What a treat. After all, most people have seen it no more than 10 times. But you just cannot get enough of the youthful David Miscavige on video….]
Update:  Apparently a bit on information was lost in transmission. The TENT is because the IAS event is going to be held at Flag. The IAS event is traditionally held in a tent at St Hill. I guess the fact that the media "infiltrated" the event last year is part of why He wants to do the event here. I can assure you they are rejoicing in the UK. The heat is off them and they don't have to spend huge amounts of money they don't have to rent a fleet of Range Rovers for Him and buy all sorts of expensive food and they will not have 3 weeks of little or no sleep and threats of RPF etc etc. Seems like He is planning on hanging around "Flag" for the next 3 or 4 months.  Rumors have been swirling that the release of GAG II would be delayed until Auditor's Day in September, but maybe it is going to be put off even further than that until IAS (though it really does not make sense for an IAS event and if that happens heads will definitely be rolling). He has probably decided He can make more money with US public and that He is going to have His new office suite in the Super Power building and its the nicest office anywhere, so why not just stay here. I am sure people at the Int Base and in the UK are being made wrong for this "You assholes have forced Me to have to stay at Flag" — when this is exactly what He planned all along….