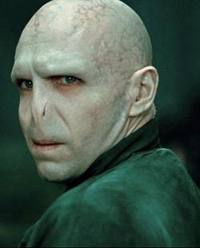 OMG – will I be struck by lightning for speaking his name?
The latest news from behind Miscavige's leaky dike.  Usual typos and all.
Note, you had better get there early (if the doors open at 8 why get there before 8???)
Amazing the great man has such an aura that nothing more need be said than "He" — idol worship much?
In today's Corporate Scientology Miscavige = God.  Even L. Ron Hubbard was never "he", usually LRH or Ron. Nothing so impertinently familiar is acceptable in the Brave New World of Sciendollary. 
Events Patter for Graduation Friday, 14 June

 

          Hello! As you have probably heard, the first wave of Graduates from the Golden Age of Tech II courses are rolling off the line this week and. We were told there will be over 500 completions!  

 

          And add to that, as was mentioned at the last Graduation, that he will be back in town after preparing further aspects of Golden Age of Tech II.

 

          Flag Graduation is the ONLY place where you get this and  well,… I wouldn't miss Graduation if I were you. So I am confirming you, right?

 

          Doors open at 8:00pm, and the seats pack out at 8:10pm, so PLEASE COME EARLY.

 

          Seating will be all over the FH including the Auditorium, 3rd floor mezzanine, Ballroom and garden.  

 

           Childcare for kids over the age of 5 will be provided at mace-Kingsley.