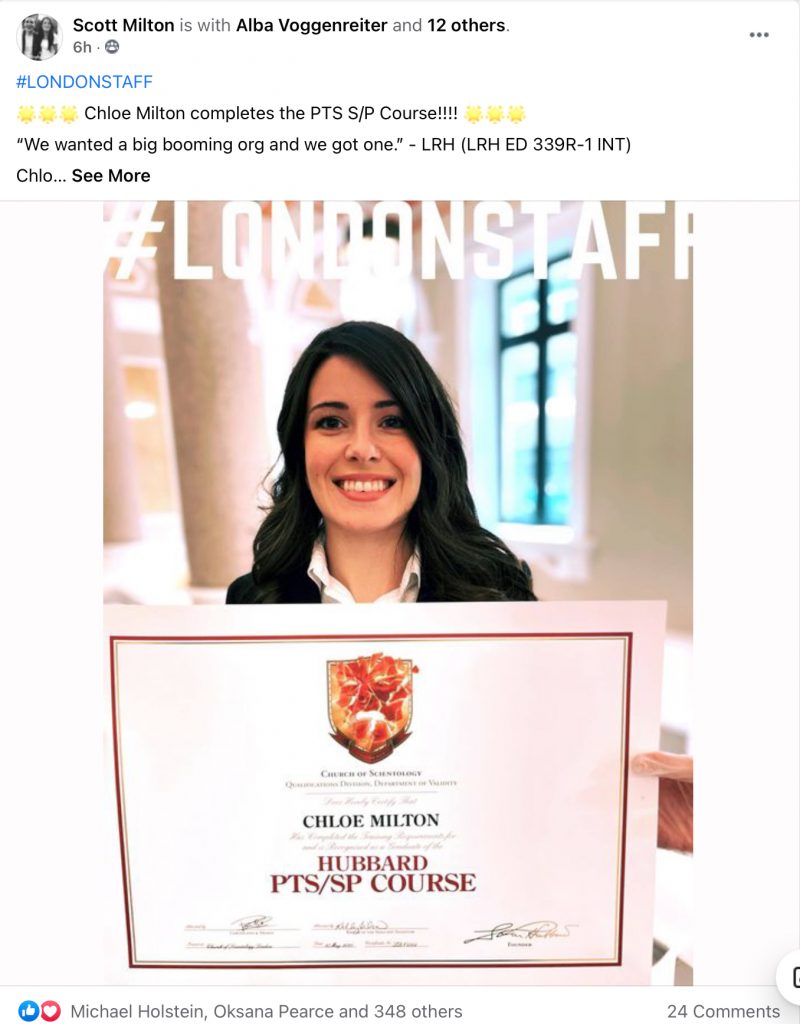 Well, I have to ask.
Where IS the big, booming org in London? (Or anywhere…)
And what does a staff member completing the PTS/SP Course have to do with a big, booming org? Now she is going to be able to confront and shatter the suppression that is preventing the org from expanding?
In fact, this course teaches scientologists to stay the hell away from "suppression" — they cannot confront nor handle it, let alone shatter it. So, that isn't going to help…
Once again, this is the blind sheeple demonstrating their cognitive dissonance.
40 years ago, Hubbard said in an LRH ED "we wanted a big booming org and we got one" — along with SOME OTHER "stable data" like hiring "wogs" to man the place up and that staff had "no other fish to fry" and best of all, it will only take a few weeks to get above the Make-Break point of an org.
This is just 3 paras of the 4 pages of BS: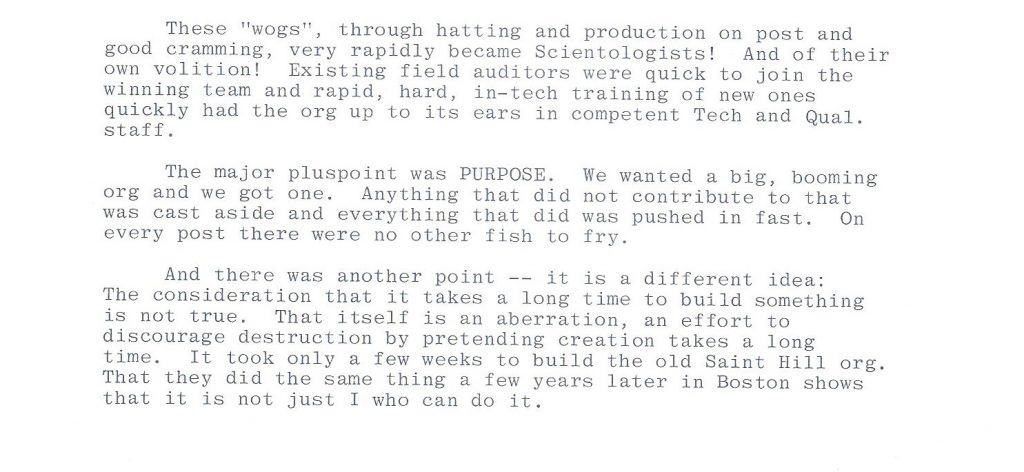 Merely because Hubbard said it, scientologists think it makes them cool to repeat it. Despite the glaringly obvious fact that it is a lie, they don't even realize that Hubbard was telling them the ONLY reason their org is not capable of paying them anything to live on is that they are off-purpose fuck-ups who have other fish to fry and are aberrated on the subject of how long it takes to build an org. Nothing to do with Dianetics and Scientology not delivering what it promises, or the massive abuses of the organization being all over the internet, or the arcane administrative nightmare that makes even the worst government bureaucracies look like models of modern, streamline efficiency. No, it's all the fault of the staff who just don't get with the program.
Yet, they seem PROUD of announcing this to the world. And always hopeful that by simply repeating the bs, somehow it will come true, because Ron said so.
As I keep saying, the delusion in the bubble is astonishing.
I feel sorry for these lives being utterly wasted. Chloe thinks she is building a better world. I bet she is a genuinely nice person. I look at this and all I can think of is that old slogan "A mind is a terrible thing to waste"… It's probably more correctly stated for scientology "A mind is a terrible thing to steal."