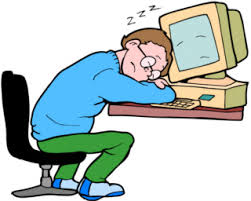 The masters of the internet and cutting edge technology (see Warehouse VIII and the state-of-the-art paper printing plant) seem to have a rough time keeping their website relevant.  Let alone problems with credibility.
They finally just put up an announcement about the opening of the Ideal Org in Kaohsuing. Though it might be best to just leave the Ideal Org thing to die an unlamented death. This is the 4th "Ideal Org" this year — though the first since the first clear city of Portland in May, preceded by the bust in Pretoria and the non-event in Cambridge Ontario. This is a big thumbs downstat from the claimed 11 last year? How come there are only ONE THIRD as many Ideal Orgs this year as last year???
You still find this on the webpage:
The listing below includes new properties in planning or construction stage projected to open in 2012-2013.
UNITED STATES
Albuquerque, New Mexico
Battle Creek, Michigan
Boston, Massachusetts
Chicago, Illinois
Columbus, Ohio
Detroit, Michigan
Harlem, New York
Kansas City, Missouri
New Haven, Connecticut
Philadelphia, Pennsylvania
San Diego, California
San Fernando Valley, California
St. Louis, Missouri

AFRICA
Cape Town, South Africa
Durban, South Africa
Port Elizabeth, South Africa
Bulawayo, Zimbabwe
Harare, Zimbabwe

CANADA
Toronto, Ontario
Montréal, Québec

LATIN AMERICA
Bogotá, Colombia
Las Lomas, Mexico
Caracas, Venezuela
Valencia, Venezuela

EUROPE
Copenhagen, Denmark
Budapest, Hungary
Basel, Switzerland

UNITED KINGDOM
Birmingham, England
Manchester, England
Plymouth, England
Sunderland, England

AUSTRALIA/NEW ZEALAND/ASIA
Sydney, Australia
Auckland, New Zealand
Their prediction isnt too good. They only have less than 3 weeks left to even get ONE of these done.
But I guess I am being too harsh as I didn't include the grand opening of the "Ideal Ideal Org" — the SP Building.  This is now deemed to the "The Cathedral" (I guess the Pope analogy is really sticking to Him — every Pope needs a cathedral of course).
This the headline:
THE MAJESTY OF SCIENTOLOGY:
OUR 21ST CENTURY CATHEDRAL
And it goes on from there with more purple prose from the dainty pen of Dan Sherman. 
They seek to lend an air of credibility to their BS by brazenly stating in the first sentence of the report about the ribbon cutting the "fact" that there were "10,273 Scientologists" present.  This is one of the data that Sherman operates on "specifics give color and add an air of credibility". Of course nobody counted 10,273 people in attendance (they could not have done that as they just weren't there) but to state it like that makes it SEEM as though someone MUST have counted. How would anyone come up with that figure otherwise? (Plucked it out of his butt is the honest answer).
Amazing how brazen they are, even though they KNOW the real photos don't show anything near 10,000 people. But this simply proves the main public for this website is existing kool aid drinkers who swallow anything that is presented by the "official church."
And that would tend to be confirmed by the figures from Alexa today.  
I am aware that Alexa is not especially reliable. But if it is the yardstick that is used from one time to the next it is at least a good comparison. The lower the number the higher the amount of traffic (ie Google is the #1 spot)
Scientology.org   World 93,842  US 39,187
Mikerindersblog.org   World 64,032  US 18,180
Tonyortega.org   World 41,765  US 16,298
Now, I happen to have figures from May 24 2013 (not for Tony's) and they show a pretty marked change in positions:
Scientology.org   World 107,385  US 54,342
Mikerindersblog.org  World 246,414  US 49,032
To badly misuse an old Scientology expression "We are going up while the church is going down…."
The Volunteer Minister Fraud
The IAS Volunteer Ministers descending upon the Philippines still appears to be 4 people who reported in on 14 November — according to the website.
The ONLY update, from 4 December, concerning the massive volunteer army that shipped out for Hurricane Haiyan relief — thanks to the generosity of an IAS Grant — is this. Under a headline that reads Assist Training in Tagalog for the People of Philippines is this lame paragraph of complete generalities that in fact has nothing to do with the Philippines: 
Scientology Assists, developed by L. Ron Hubbard, can help ease the pain and suffering, both physical and emotional, of friends and family members. While Assist technology is the mainstay of the Volunteer Ministers who respond to natural and manmade disasters, it has tremendous impact on the lives of individuals anywhere on a daily basis. A woman who learned and used this technology shared what occurred: [Followed by a SINGLE "success"]
I guess this was just a big old bust…. What a shock. As I predicted earlier, the "grant" was to fly three people there and take some photos. Anyone else had to make their own way. I guess out of the hundreds of thousands of VM's this just wasnt important enough to break out the yellow t shirts and video cameras.
But the best is saved for last:
CCHR Hypocrites
You should see the CCHR section. Really, check it out and give their stats a boost.
It features an entire section in booklet form entitled "Eroding Justice: Psychiatry's Corruption of Law."
Lo and behold, they are railing against the use of psychiatrists in the courtroom.
Now I wonder whether CCHR is going to hold a demonstration at the HGB against OSA who are petitioning the court to have a psychiatrist examine Laura Dieckman so they can bring the "expert testimony" INTO the case.
Come on Jan Eastgate — get out there with your bullhorn and psychbusters and picket the HGB.