Narconon Louisiana went under. Literally. Drowned in the recent flooding.
They started a Go Fund Me page to try and collect money to clean the place up and get operating again. They claim to need $75,000 (and in 13 days managed $11,520).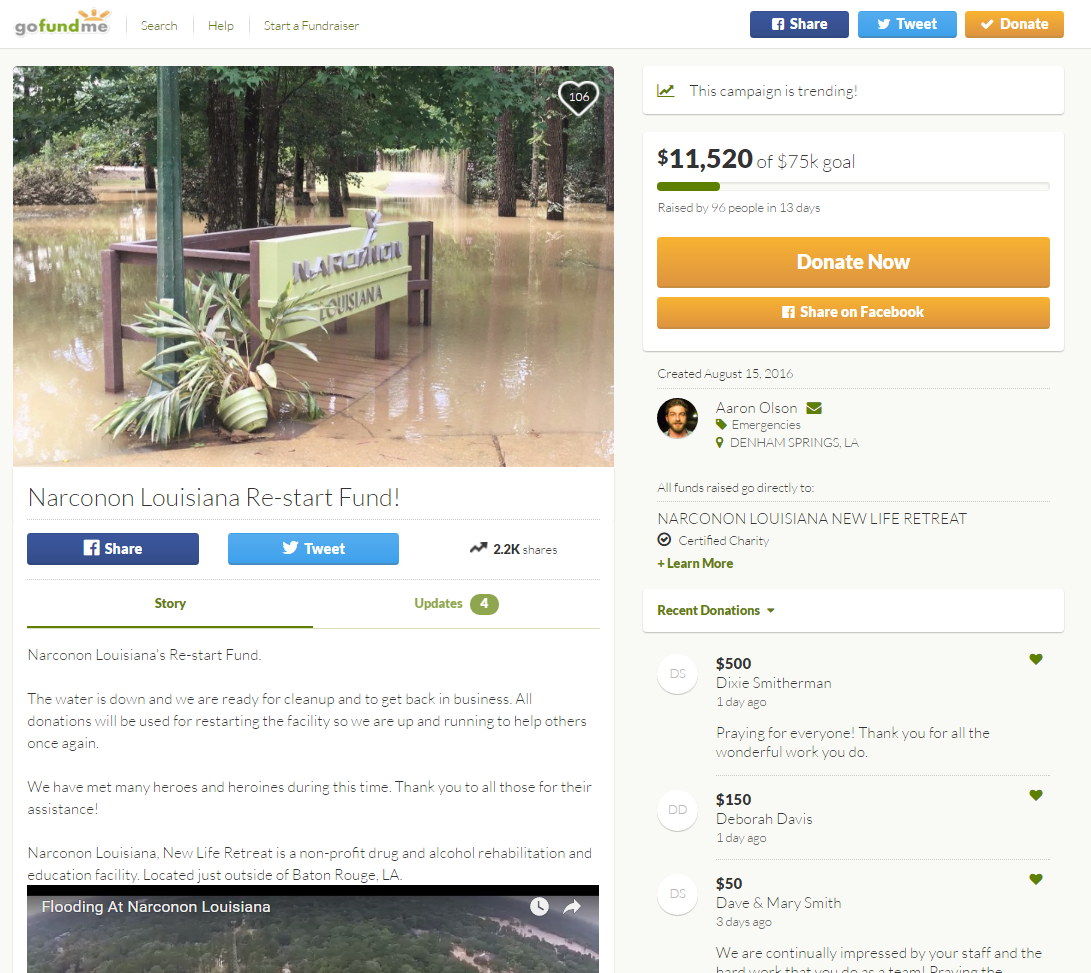 $75,000 is pocket change for the IAS.
The IAS repeatedly claims they support Narconon and take credit for all sorts of Narconon "accomplishments" (like reduced the rate of drug addiction 175% in Burkina Faso or whatever…).
They say they support people in times of natural disaster — if you listen to them they pretty much single-handedly put New Orleans back together after Hurricane Katrina and every other disaster subsequently.
So, how come when a natural disaster sinks a Narconon, right here in the US, the IAS isn't there to bail them out? You want to bet they started "fundraising" for "disaster relief" for the Louisiana floods about 15 minutes after the first news broke.
If the IAS cannot cough up $75,000 to save a Narconon from a natural disaster, what CAN it do?
In the corrupt world of scientology fundraising, the IAS stands unchallanged as the biggest con of all.