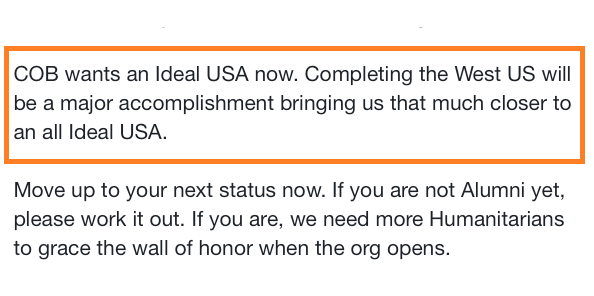 That is a question for which there are a few answers, but none of them are "this city wants scientology."
The first answer is "COB wants it" — so therefore it must be done. Scientology is no longer the kingdom of L. Ron Hubbard. Everyone knows you can't say that these building boondoggles are "what LRH wants". But that does not matter any more. After all, it's been Miscavige in charge of scientology for longer than Hubbard ran the show at this point.
The second is "we always need new reasons to hand over cash, after all, that's what scientology is all about."
Number 3 — "It's Sea Org Day"???? What does that have to do with it and why are two PUBLIC scientologists promoting this?
Number 4, you only have to "give half" to get the "full status." The other thing scientology is all about. Status.
And as for all the poetic words about what a wonderful state New Mexico is, according to the VALLEY "OT Committee" — if this is SO important and everything is so magical, why don't you two move there and join staff? Or join the Sea Org? That would be the right thing to do no? Isn't that what LRH said?
You are both OT VIII's and Platinum Meritorious IAS funders (at least) and Bill is even featured on ScientologyTV…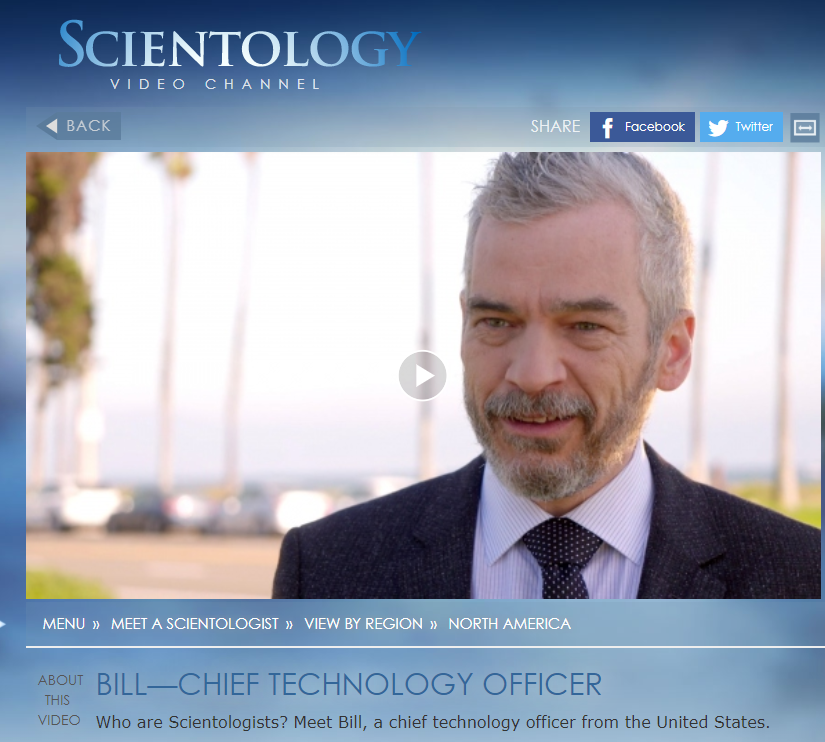 It is curious that it is considered more valuable to scientology to have someone like this be a source of continuing revenue than a staff member in one of their small and failing orgs. It tells you what the true priorities of scientology are. It is a vehicle to generate income, rather than a vehicle to bring spiritual freedom. That's merely the sale pitch.