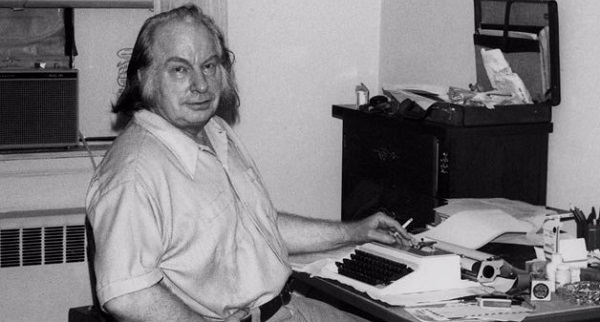 Some newly promoted words of wisdom from the master of doublespeak: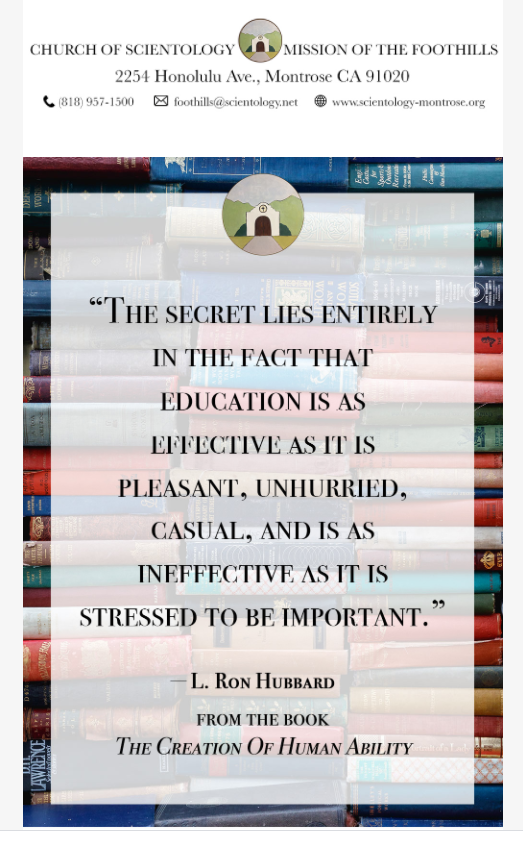 OK, anyone who has ever been in scientology will read this quote and wonder: "WTF?"
This is the EXACT opposite of "education" in scientology. Studying the words of L. Ron Hubbard is viewed as the most important thing anyone can do on this earth. And this is NOT an exaggeration.
One would never describe a scientology courseroom as "pleasant," "unhurried" or "casual." Anyone who ran a pleasant courseroom would be designated a dilettante, if not a "squirrel."
In fact, this is what Hubbard has to say about scientology training in the "bible" of scientology training bulletins "What is a Course?":
It is the supervisor's job to get the student through the checksheet fully and swiftly with minimum lost time.
The successful supervisor is tough. He not a kindly old fumbler. He sets high checksheet targets for each student for the day and forces it to be met or else.
As is so often the case in scientology — there is an equal and opposite Hubbard quote for any circumstance.
Can you imagine a supervisor telling David Miscavige or some other senior in scientology "Sir, I read the basics and I found this amazing quote from LRH in Creation of Human Ability and I am applying it in my courseroom." He or she would be removed from their position and be undergoing scientology "ethics and justice" immediately and would probably be labeled as a "know-best" or even a "Joker and Degrader."
And why would ANYONE put out a quote like this? As I have said before, they clearly either don't read them, don't comprehend what is said, or have no clue about the "real" scientology (as in what is actually practiced, not the nice-nicey stuff that Hubbard spouted about loving his enemies and the "work is free, keep it so.")