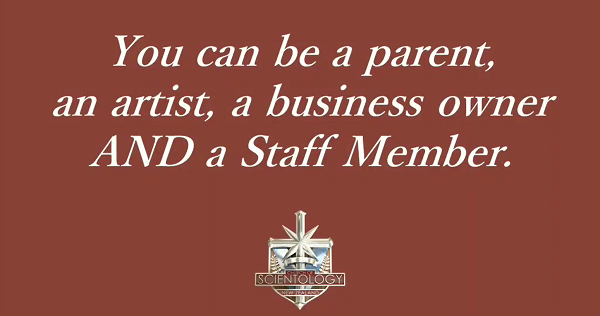 You can almost smell the desperation in this new promotional piece.
The "ideal" org in Auckland is clearly in need of staff. They have a handful and are making no progress towards achieving St Hill Size (and thus the "Make-Break point" where they actually become viable). Their newest pitch is pretty pathetic.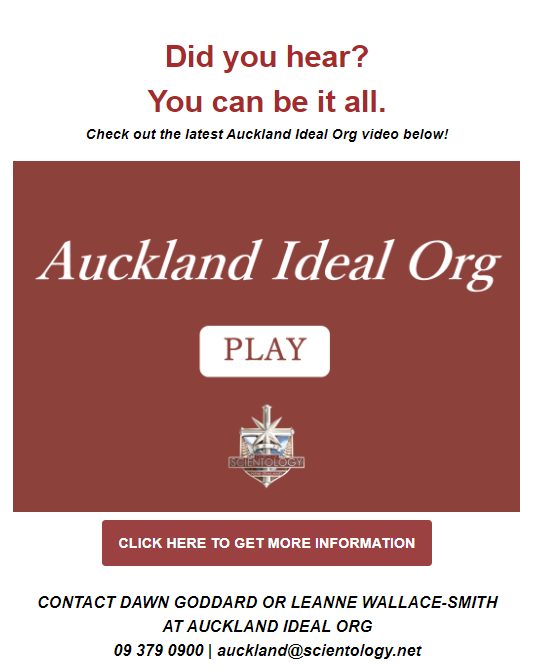 This is the video they are wanting everyone to watch… It's very short. And very, very amateurish. Certainly not a SuMP production.
Their sales gimmick is that you don't really have to give up anything to be a staff member. You can do all these others things and make a minimal commitment to staff.
Hahaha. That is absolutely untrue, as anyone who has ever been on staff knows. And as the public (who are their potential recruitment pool) all know. And it is a big reason (along with no pay) that many avoid joining staff despite repeated efforts to get them to do so.
Frankly, this video is kind of sad.
These poor people are trying to eke out a meager existence and pretend their lives are fulfilled and normal. This video is pretty compelling evidence they know how terrible their lives are and what they are missing.