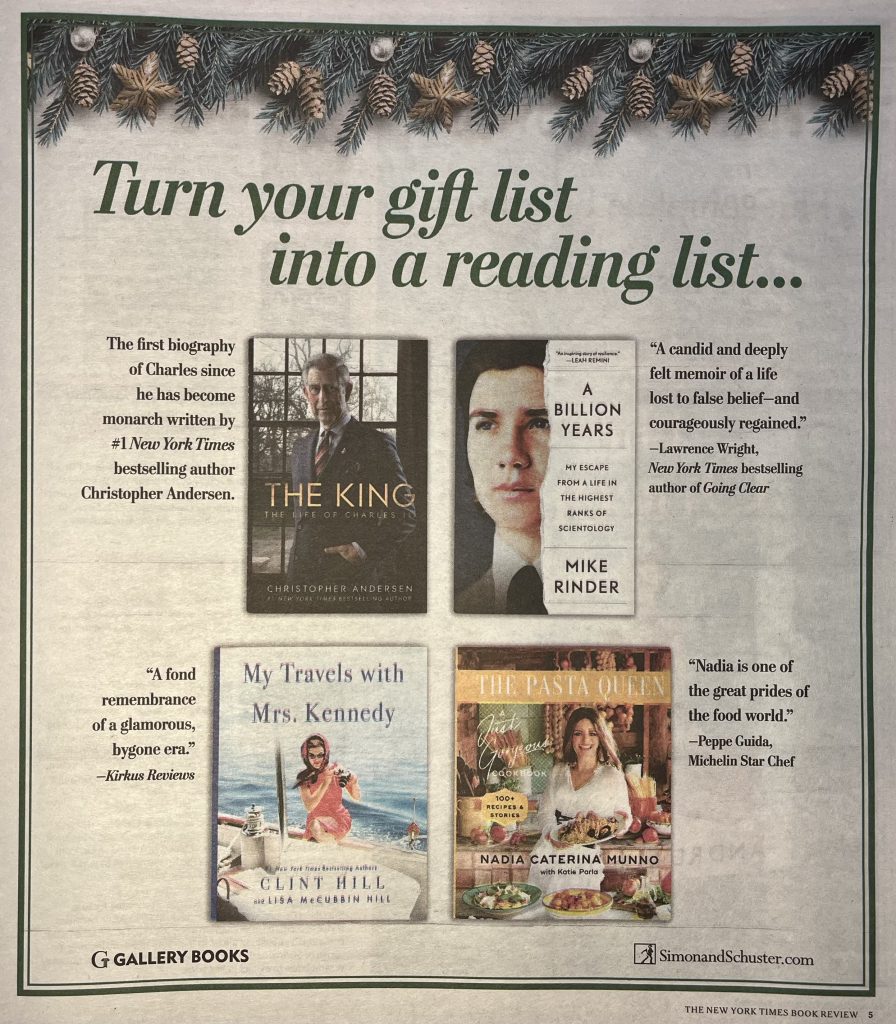 My thanks to Gallery Books for this ad in the New York Times Book Review this week.
A book is an excellent gift for Christmas! Especially A Billion Years… Please keep that in mind as you do your holiday shopping for friends and family.
Kirstie Alley
The passing of Kirstie was announced late last night by her children.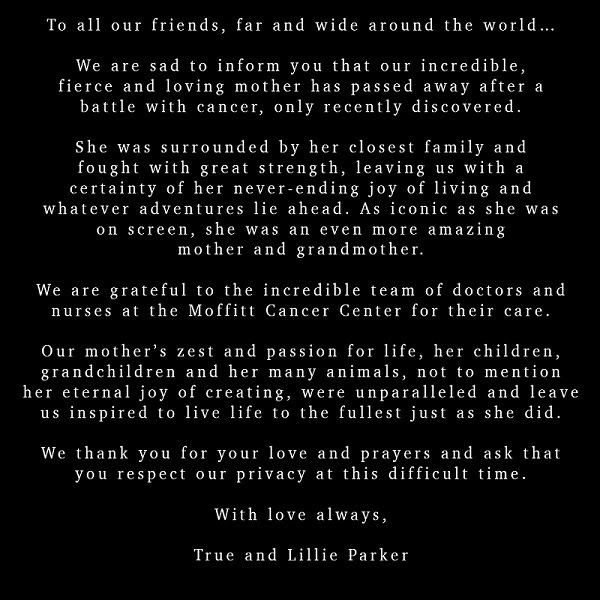 A dedicated scientologist to the end, she did her best to smear me and Leah as all good scientologists do. But despite that, I have fond memories of Kirstie. She has never been anything but over-the-top outrageous and very funny. The only mention I make of her in my book is when she and Parker were getting divorced and I was their meal companion at the Gold Base, though I interacted with her on many other occasions. Her humor and almost obsessive love of animals were endearing.
Though Hubbard claimed to have the cure for cancer — especially on NOTs (New Era Dianetics for OTs) — two of the more prominent scientologists to have died (Kirstie and Kelly Preston) both succumbed to the disease, yet both had done all there was to do on NOTs. (See blog post L. Ron Hubbard on Cancer) Like the other cures promised by Hubbard in Dianetics and thereafter, the real tragedy is that people believe that scientology auditing and/or PTS handling will resolve their physical conditions. Often, seeking solutions through auditing, chiropractors or the latest fad cures only available in Mexico, they delay resorting to medical treatment until it is too late. I fear this may have been the case with Kirstie given the wording of the announcement that her cancer was "only recently discovered." These days it is not common for cancer to be rapidly terminal if it is diagnosed early.
It's perhaps the saddest aspect of the whole scientology bag of worms — that people die sooner than they should because of their faith in the promises of Hubbard. He certainly didn't live up to his own claims — he was a physical and mental mess when he died.
My thoughts are with her children. Losing a mother is something I do not wish on anyone. I don't know what Lillie and True's involvement is with scientology today, but perhaps they will look to follow in the footsteps of their father, Parker Stevenson, who never swallowed the Hubbard stories (which is a primary reason Kirstie and he were divorced).