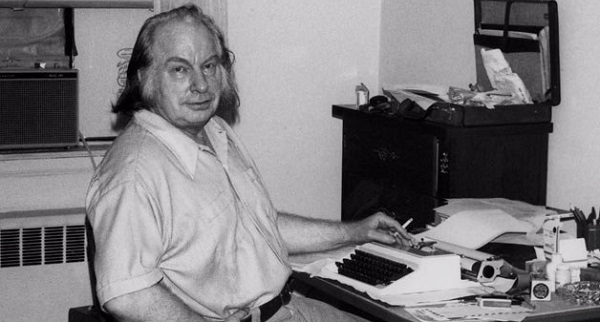 Another in the series of essays about the Tone Scale from our old friend Brian Lambert.
"Your authority over words is absolute. You are grandmaster of words and can do with them as you will. You know what they mean to others. You know how their meanings and melodies affect others"
"You use the minds of men"
– from L Ron Hubbard's Affirmations.
Making an affirmation is an unquestionable revealing of personal values. It's a statement of affirming to attain a desired state or increase it.
Please keep these affirmations in mind when reading this article or my other essays on the tone scale.
—-
The tone scale is understood by the Scientologist to be a mathematically accurate measurement of human emotions.
To the believing Scientologist the tone scale is as accurate as a tape measure. The higher the number the more free theta for survival. The lower the number the more aberrated and less free theta for survival.
Where and why Hubbard placed sympathy, grief and accountable on the tone scale, its deconstruction and implication, is the inspiration for this analysis.
I deconstructed 
sympathy
 and 
grief
 on the tone scale — 
I am now including accountable in my observations.
My first thought is that 'accountable' is not even an emotion.
My second thought is that the position -0.7 (yes that is a minus sign) on the tone scale for accountable is as perverted as the placement of grief and sympathy.
Accountable is a word which represents being responsible for one's actions and influence. Being accountable is a consciously chosen value of honesty.
Being accountable is a behavioral expression of the virtue of integrity – it's not an emotion. That truth alone should wipe it clean off the tone scale. It doesn't belong there.
It's like saying the word 'accuracy' is an emotion. It's made up gobbledygook
But he did put it there and I am obsessed with the question WHY!
Once again he put a decent benevolent word below hate and hostility, below 0.0, and sandwiched it in between the words blame and shame.
That is the value Hubbard gives accountability. He sees it similar to blame and shame. He sees accountable in the negative theta category. There is no other way to interpret this.
Let's look at the actual definition of the word accountable:
—adjective  
  subject to the obligation to report, explain, or justify something; responsible; answerable.
  capable of being explained; explicable; explainable.
— synonyms
culpable, liable, responsible, answerable.
What the hell???
Why did he put this positive human value of being responsible so low on the tone scale? He redefined the meaning and value of this word by its low numerical placement.
In Scientology, accuracy of word meaning is a religious sacrament.
Accountable means that we are being responsible for something. It's the acceptance that WE have an accountability for outcomes we are responsible for.
Being accountable is an extremely positive survival trait. It does not warrant being condemned to below 0.0 on the tone scale.
Being accountable is the glue of trust that binds positive interactions with people; a personality trait lacking in Ron.
Is that why he placed it much lower than hostility and hate? The experience of being accountable for Ron was "low toned"?
Trying to make sense
But it does make sense from the standpoint that Hubbard was never accountable for his actions. He hid from or sought to destroy any human being who asked him to be accountable.
He blamed BTs and SPs for the condition of his life until his body and mind deteriorated and collapsed under the weight of a life of deception.
He labeled any person or organization, who asked him to be accountable for his claims as enemies of mankind. He actively harmed people who asked him to be accountable: Paulette Cooper.
The AMA and FDA were seeking accountability from him to protect the public from false advertisement and deceptive claims of healing
The FBI were asking him to be accountable for criminal breaking and entering and theft of government offices.
Criminals hate accountability.
They go to jail when they are held accountable. They are punished for their criminal behavior. So it's understandable that the criminal sees being accountable as a detriment to their very lives.
Honest men and women seek to be accountable. That is because honest men and women are…….HONEST.
Only dishonest people run and hide from accountability.
Being accountable is a source of pride for a normal decent person, who suffers from humanoid, meat body "wog morality".
There is no definition of accountable – in any dictionary, that justifies Ron relegating the word to the dregs of tone scale hades.
So why did this master of word definitions do this?
This question keeps haunting my unrelenting inquisitive nature…
WHY?
He knew that the manipulation of language, words, their meanings and "melodies" were at the same time psychological control. Control of meaning is control of how we see and perceive life itself.
Grief and sympathy are looked down upon in Scientology because of the their tone scale position. They are actually called being low toned.
Scientologist's entire behavior towards familial emotional intimacy can be deviantly altered thereby.
The Scientologist is always blaming and never being accountable for their self created horrendous PR condition. It's always someone or something else that is to blame – ALWAYS!
Never accountable – NEVER!
Could the low placement on the tone scale, influence how Ron's disciples see the meaning and value of words like accountable, sympathy and grief?
The Shame Blame Sandwich: definitional degradation by tone scale position association
Hubbard inserting accountable between shame and blame on the tone scalereveals, to me, Hubbard's distorted understanding of the word accountable.
If I am a pathological liar, which Ron is now known as, then being accountable will be an experience of being shamed and blamed because my deception is being revealed and I am being discovered as a liar and a manipulating user.
If I am an honest person, being accountable is a source of happiness and pride for a job well done. The word accountable should be way up there with cheerfulness. I'm happy when I do a good job and my accountability is a positive experience. Being accountable is an extremely good feeling when the product is high quality.
If I'm a deceiver, then I do not see accountability in a positive light. Maybe that is why he placed the word so low and between shame and blame?
Does Hubbard corrupt words intentionally for control? Or is he just occluded from understanding the real meaning of these words because of some kind of psychological deviance?
Or both?
Questions the Free Thinking SP asks:
Does Hubbard intentionally alter the "melodies" of words for control?
Can the tone scale be a tool for psychological manipulation?
Is the tone scale a mirror of Ron's moral shortcomings?
Did Hubbard use his teaching devices to psychologically control our world view in order to "use the minds of men" to acquire status and power?
Did he manipulate the "meanings and melodies of words" as he affirmed he can do, to affect that psychological control over us and secure paying customers?
The numerical placement of words defines them according to Hubbard's idea of "high survival trait" vs. "low survival trait". These words: sympathy, grief and accountable – are degenerated in value and meaning by their placement.
So…
Was Hubbard just crazy or was he intelligently using his power over words to manipulate human values for his own purposes?
This numerical placement of human values and attitudes describes the church of Scientology to a T.
It is hostile and hates, has no sympathy for harming others, sees the tears of those they harm with disdain and condescension and understands those tears to be the product of mental illness, and never ever feels accountable for the pain they create of their deplorable PR.
How can I not connect these dots? They are there in plain, on the tone scale, for connecting:
1.9 Hostility
1.4 Hate
(There are 13 emotional tones below hate until we get to sympathy)
0.9 Sympathy
0.5 Grief
(There are also 13 emotional tones below grief before we get to accountable)
  0.2 Shame
-0.7 Accountable (yes, accountable is below 0)
-1.2 Blame
What can be the behavioral implications for agreeing to and living these definitional distortions? We already know how it affects grief and sympathy. What about accountable?
Warm Regards,
Brian