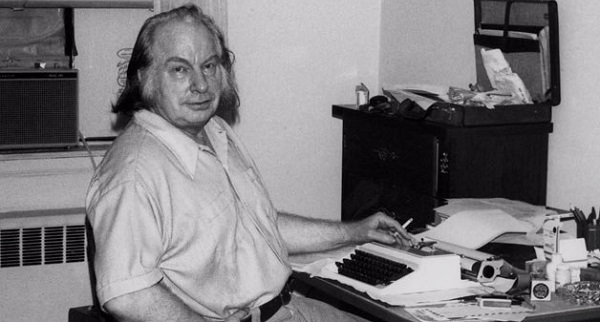 Frequent commenter Brian Thomas Lambert put together some thoughts about the Tone Scale and forwarded them to me. I asked him to write an introduction to himself:
I've been blogging for a few years now. I started Scientology in 1971. The Incredible Stringband, an all Scientology music group, influenced my joining as I was a fan. I ended up marrying one of the ladies in the group named Likky. How the church treated her with callous abuse while she was going crazy on OT3x was instrumental in my leaving in 82.
I was a Sea Org member at FOLOEUS, started at the Geltman mission in NYC with Chick Corea and Stanley Clark, moved to LA in 76.
I paid .35 cents for the complete OT3 materials, attested to "natural clear" (delusion), audited OT3 on a meter for a week, then a few more weeks without a meter, never finished my grades, never did OT1 or 2 and I never freewheeled, got pneumonia or died.
I am living proof that Ron was blowing sunshine regarding the delusional doctrines of the OT3. I was a bit afraid at first but I blew through my fear and found the man behind the curtain. It was all bs.
I have continued my spiritual journey every day since leaving and enjoy writing essays about my brainwashing in Scientology. I especially get great "case gain" pulling back the PR veil on Ron and revealing to myself and others what I have discovered.
Unpacking Ron's lies, mental problems, manipulations and hypnotic talents is super fun for me. I feel like my own mental, emotional and spiritual health improves when I dive deep in introspection into the recesses of my conscious and subconscious mind; where Scientology brain loops influence me. I am a daily meditator. Other people have told me they appreciate my writings so I continue.
I have written many times on Marty's blog, Mike's blog, Swot and Outer Banks about this Tone Scale weird anomaly that I truly feel is a "gotcha" moment in revealing Hubbard's sociopathy.
I am here writing again with a fresh approach in hopes that this singular revelation could be picked up by mental health professionals and expanded upon.
My other intention is to influence lurkers still in and on the fence.
It is my opinion that anyone who agrees with this part of the Tone Scale, per Hubbard, is actually being trained to be a mean nasty person who cares not a wit for the feelings of others, making it easy to hurt people because sympathy is low toned and hate is a higher tone.
I hope this essay has a value for whomever it is intended.
THE EMOTIONAL TONE SCALE – AN EARLY SCIENTOLOGY INSTRUCTIONAL DOCTRINE THAT CAN LEAD TO THE DESTRUCTION OF COMMON STANDARDS OF DECENCY
If I had psychological and spiritual altitude over you, I'd be able to mold your mind, value system, behavior and world view in whatever way I wish. As soon as I can establish unquestioning trust in you, towards me – I can create in you, whatever type of personality I want you to be.
Then I can get you, with "self determination", to live the applied philosophy that I imprint in your mind… and you'd think you were acting independently and free, but in fact you would simply be applying the thoughts I caused you to agree with. Thoughts precede actions and behavior. Thoughts regulate behavior. Behavior – action, is the real world expression and manifestation of ideas. The thoughts learned on this part of the Tone Scale are diabolical, thus can lead to diabolical actions.
HUBBARD'S TEACHING DEVICES
One of the devices that Hubbard used for this purpose – of teaching ideas – were his ubiquitous scales. Hubbard's scales give the deceptive impression of science, research, intelligence, analysis and are meant to be instructive; an applied philosophy as he says.
Hubbard's scales are meant to inform and regulate behavior, provide reasons to judge others according to Hubbard's psychology, and give the auditor a reference in evaluating the pc's emotional state.
They are a successively increasing numerical value assigned to human values and states of being. Scales are interpreted, by the Scientologist, to be a mathematically accurate standard of human evaluation.
THE INFLUENCE OF THE EMOTIONAL TONE SCALE
It is my opinion that a particular section of Hubbard's Emotional Tone Scale is one of the key doctrines that educates the decency out of people and replaces it with a mean nasty brute. The malignant personality of Hubbard, through agreeing to this section, gets transferred to the dedicated GO-OSA, SP fighting, family destroying, dildo mailing, dumpster diving, illegal phone tapping, black ops thug Scientologist.
Here's how I think those traits of Hubbard's gets transferred: below I give a representation of 4 Emotional Tone Scale numerical value measurements.
1.9 Hostility
1.4 Hatred
1.2 No Sympathy
0.9 Sympathy
This scale teaches that having sympathy is lower than hate or hostility. There is no other way to interpret this – none! 
Hubbard choosing to put these human qualities in this numerical relationship, informs the student Scientologist that "maybe sympathy is not as good as I thought. It's lower on the Tone Scale so somehow, through his "wisdom" and "research", Ron must have found something in it to justify him putting it in a lower position than hate and hostility."  
He unequivocally says it right here: hate is a higher emotional tone, thus more survival, as each successive higher tone is touted by Hubbard as reflecting increased survival skills. Eg – a cheerful man will get on in life better than a fearful man. That relation makes sense. 
But if you contemplate the sympathy – hate relation, it does not make sense. 
Something is not right. Something is VERY not right. 
How can hating and being hostile ever be a better, more survival expression than feeling for other people? 
How can hating or hostility be better than sympathizing with the suffering of others and thereby have a better handle on how to really heal and really help by sharing sympathetic space with another human being? 
Right here, right in this numerical measurement is a mirror into Hubbard's malignancy. 
Proof of that malignancy? 
Just look at a few of the now recorded facts of his life:
1 – Pistol whipped Sara (second wife)
2 – Tortured Sara
3 – Kidnapped his own kid and threaten to kill her
4 – Hubbard's reaction to the death of his son was concern for his PR (that's the reaction of a sociopath)
5 – Tosses his loyal and faithful wife in the dirt for being caught for illegal activities he instructed her to do
6 – Tells David Miscavige to punch and spit on people
7 – Teaches that ruthlessness is a desirable leadership skill 
All of the above, Hubbard actually did. He had zero sympathy for those he harmed. He exhibited incredible hostility and hatred. That hostility and hate became the MO for the institutions of GO/OSA black – ops para military operations.
He also said that "love and understanding" was a Marcab conspiracy on the original OT 8. Think about that. In his deluded madness he assigns that part of the tone scale that has love and understanding, an essential part of sympathy, as coming from evil space aliens.
Ron was one sick hombre!
That's Hubbard in a nutshell. The guy's heart was shut down tight. He felt hating was higher than sympathy. He demonstrated lack of feeling for others and a predisposition to harming people. This numerical relation is Hubbard's revelation of criminal madness.
 Thus his students can be just like him when they agree with his infallibility and internalize these ideas. Disconnection, attack the attacker, ruin utterly, always settle the score, destroy their jobs, noisy investigation to freak people, mothers and fathers, children and families can be destroyed for the "greater good".
 It's all there in this one little numerical relation. The Emotional Tone Scale is a look into the psychologically disturbed mind of L Ron Hubbard.
 This trait was imparted to his students because of the altitude we gave him. HIS lack of feeling becomes the black ops thug, GO/OSA lack of conscience and lack of feeling for the suffering of others. The suffering they actually cause by their psy-ops, para military operations.
 Below is the first entry definition, in the American Heritage dictionary online of hate and sympathy. These are the true definitions of these words. The numerical placement of hate as a higher emotion is a revelatory look into Hubbard's sociopathy.
 I include Ron's Tone Scale numerical valuation to each definition.
        v.
hat•ed
, 
hat•ing
, 
hates
1. a.
To 
feel
hostility
 or 
animosity
toward.
2.
 To 
feel
dislike
 or 
distaste
 for: 
hates
washing
dishes.
 n.
1.
Intense
animosity
 or 
dislike;
hatred.
2.
An
object
 of 
detestation
 or 
hatred.
0.9 sym•pa•thy (sĭm′pə‑thē)
1. a.
  A 
relationship
 or 
an
affinity
between
people
 or 
things
in
which
whatever
affects
 one 
correspondingly
affects
 the 
other.
    b.
Mutual
understanding
 or 
affection
arising
from
 this 
relationship
 or 
affinity.
2. a.
 The 
act
 or 
power
 of 
sharing
 the 
feelings
 of 
another.
    b.
 A 
feeling
 or 
an
expression
 of 
pity
 or 
sorrow
 for the 
distress
  of 
another;
compassion
 or 
commiseration.
Often
used
in
 the 
plural.
See
Synonyms
 at 
pity
.
3.
Harmonious
agreement;
accord:
He is 

in

 

sympathy

 

with

 their 

beliefs.
4.
 A 
feeling
 of 
loyalty;
allegiance.
Often
used
in
 the 
plural:
His  

sympathies

 

lie

 

with

 his 

family.
How in God's name didn't we see this?
A criminal psychologist or psychiatrist could write a thesis on this simple Tone Scale revelation. This is an education tool designed by a person who can't feel deeply with an occluded conscience.
 He caused lives to be ruined and cared not a whit. LRH lost no sleep harming people.
 This is Ron's sociopathic mindset hidden in plain sight in the tone scale. It is also a doctrine that can transfer this moral distortion to the unwitting Scientologist through word clearing and study tech.
 If feeling for your pain is low toned, then it's a piece of cake to cause you harm. This is the view of a sociopath or psychopath.
 I welcome disagreements or other views.
 Thank you Mike.
Warm Regards,
Brian