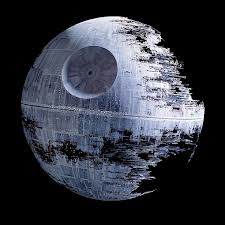 "We want to be done with this project by the end of the year, the reason being that this is what we were asked to do and the project has a LOT of attention from high up, if you know what I mean? I consider it an honor to be asked to help on this project, that someone trusts me enough to work on it."
Date: Sat, 12 Oct 2013 
From: PAC OTC <[email protected]>
Subject: Like helping?

Hi team,

I need some help. And I hope my friends (that means you) can help me.

As you know if you were at the last Pac OTC meeting, Andrea Kluge and I have swapped positions on the Event Center project we have ongoing. She is now the project I/C for the OTC, and I am now fundraising only on the project, along with still doing my co-chair duties.

The help I need is who do you know that I should talk to about this project? Who do you know that is an alumni of a Pac org or orgs, that cares about Pac and Scientology expanding? Who is capable and competent?

We want to be done with this project by the end of the year, the reason being that this is what we were asked to do and the project has a LOT of attention from high up, if you know what I mean? I consider it an honor to be asked to help on this project, that someone trusts me enough to work on it. 

I know I cannot do this alone. This is our project, our orgs, our Pac Base. To the degree that we get behind this project and put all our shoulders to the wheel, that will determine the speed this gets done. I like to help, in fact it is about my favorite thing to do in life, help people. I also like to share, so I am sharing this opportunity.

Let me know if you have anyone I should be talking to about this project? And anyone else who would also like to help get this project done, with call-in, help at events, and some other administrative duties.

I look forward to hearing from you.

ML, Nick Lekas
Co-Chair, PAC OT Committee
213-500-8962
Hey, at least Nick has some manners and a bit of charm. But every polite sycophant will eventually be cast aside as "ineffective" and "PTS" to be replaced by a charming Ms. Charmin or someone just like her (Jenny Linson?). 
Things really seem to be desperate in PAC.  Home of the largest concentration of Scientologists on earth according to the spokespuppets (that is if you ignore the clearly ridiculous claims of 10,000 Scientologists in Clearwater). The PAC scene just isn't indicative of the oft touted "straight up and vertical" expansion He keeps announcing (though no real announcements this year as He has canceled all events).
Let's look at some facts:
* Desperation to try to get money for Valley Ideal Org is reaching fever pitch.  As I have pointed out before, if the Ideal Org strategy was really working out so well, how come the "tens of thousands" of Scientologists in LA are not falling all over themselves to build another Ideal Org?  And how come there isn't a huge flow of new prospects to collect from being turned out by Pasadena, LA Org, Orange County and Inglewood "Ideal Orgs"? IF this program was a success, the demand for more "Ideal Orgs" would render all the enforced orders to contribute obsolete. Hell, if this was really working, "COB" could spend a few hundred million of his "reserves" and build a bunchy more of these "Ideal Orgs" as they would soon be returning a lot more to his Scrooge McDuck piles of gold.  Nobody seems to even consider that if one truly has the "only route to spiritual freedom and immortality" that people are willing to fork over a LOT of money for it. These Ideal Orgs SHOULD be massive profit centers. 
* Desperation to raise money to build a "PAC Auditorium".  This is not even "Ideal Org" bs. It's just a random "COB says build an auditorium and they will come" so the drones start demanding money.  Since when was there not enough money to build an auditorium if it is something that is needed?  With the massive international expansion there must be a LOT of cash lying around.  Two Saint Hills and and AO cannot afford an auditorium?  Monique Yingling is still on the Miscavige Gravy Train (recently in Texas and in Florida courtrooms) and she has advised Miscavige on numerous occasions that it is necessary to spend a percentage of the money that is collected to maintain tax exempt status.  His favored way of doing this is to invest in buildings as they are retained as assets (humanitarian work just flushes the money down the toilet in his mind).
* The Hollywood Inn is vying with the Clearwater SP building for the record of the longest incomplete renovation/construction project in Scientology.
* Two and a half YEARS ago, they purchased the KCET Studios. Since then, NOTHING. Perhaps it was just an investment, somewhere to spend some of that money? Clearly, with a huge studio at Gold, it is not needed. Why not spend the money on the most important strategy for planetary clearing ("Ideal Orgs")??  The simple answer is that "Ideal Orgs" has nothing to do with "planetary clearing" it is a MONEYMAKING strategy and just as importantly, a  "shift the blame" strategy for "COB." He has managed to convince all staff and public that if things are not going well, it is their fault, and they had better get their butts in gear and start making it go right. This is why emails like Jennifer Charmin from last evening are going out.  The blame game is in full roar.
* PR area control in PAC sucks. Tom Cruise was not booed at Dodger Stadium last night because people were disappointed by whatever his last unmemorable movie was (Oblivion?). He is the public face of Scientology. Leah Remini is becoming a pop culture icon for standing up to the cult, Tom Cruise is becoming a pop culture butt of jokes for standing for the cult. 
* With no events being done by Voldemort, there is NO NEWS going out to the bubble dwellers even pretending to be the "good news" of international expansion and humanitarian programs. No events also equates to no "International Scientology News" (which just rehash the events) and no "Impact" Mags because they can only report on things AFTER Voldemort has announced them because if they don't wait to find out what he wants to use they may "take something" and "pre-empt it" and be in deep shit for intentionally enturbulating COB.  He is going to HAVE to hold one or more "internationally televised events" soon as he is losing his grip on the public. And he knows it. He is desperately trying to make it all happen at Flag, but in the meantime, PAC and the rest of the Scientology world are drifting out of orbit.
All in all, I would suggest the evidence is mounting that the death star is imploding.  And I havent even touched upon all the legal problems.
Nor the shrinking Mission network.
Or small and failing orgs.
Or empty "Ideal Orgs" around the world.
Or the "3 AO's" announced with great fanfare "to be opened in Canada, South Africa and Mexico" that are serving only as repositories for "problem" SO Members who need to be out of sight and out of mind in the middle of nowhere in Canada.
And what happened to the "Grand Opening" of Kaohsuing to "Clear China"? Not really important any longer as He is too busy and they couldn't possibly open an "Ideal Org" in a country where He feels it is safe to travel (he won't open any "Ideal Orgs" in Germany,  Austria, Russia, France or Belgium) and cost Him a "photo op." 
And while he is doing "everything" in Scientology personally (if you listen to His events and His spokespuppets) — this email is another example of how "everyone knows" that "this is a COB project" or "the top of the org board is on this" or "it's Command Intention" and a dozen other euphemisms.  This is all great until anyone tries to pin responsibility on him in court and suddenly He does "nothing" and is just an "ecclesiastical leader" sitting on a throne somewhere blessing his flock from afar… 
I havent used it for a while, but going through all this reminds me:  It sucks to be Miscavige. His life is one humiliating disaster after another. Surrounded by SP's who are trying to destroy Him. Incompetents who are making His life unbearable. Every "friend" is plotting against Him. The media are trying to expose Him to ridicule and disdain. The courts are trying to make Him pay for simply doing his job. And as each day goes by He feels more and more alone. 
Couldn't happen to a nicer guy.