It was a great pleasure to welcome our old friend Valeska Guider Paris to the podcast. She has one of the more harrowing tales of life raised as a scientologist, being held prisoner on the Freewinds and losing her family to disconnection. Valeska is married to Chris Guider, former professional rugby league star in Australia. He was also the former "Inspector General MAA" assigned the task of enforcing the orders of Miscavige. They escaped from the RPF in Australia where they had both been sent to get them out of sight and out of mind.
I will include the link here as soon as it's available:
Valeska has long been a vocal whistleblower. She has done interviews with a lot of Australian and other media, including Steve Cannane who we had on an earlier episode.
Today she lives in Australia with Chris and her 3 adorable sons (her eldest, Declan was born here in the US, my wife was Valeska's doula).
In our talk, Valeska covers some of her time as a child in the Sea Org at Stonelands — at the time it was a Sea Org installation some miles from St. Hill, used for SO berthing and the "child care" and Cadet Org. These pictures don't do justice to the cold, dark, damp place it was. I lived there for a couple of weeks in 1973 and it was just as horrible as Valeska describes.
Valeska talks about being indoctrinated from a young age into the idea that police and authorities are bad. Here are some Hubbard quotes on the subject:
These are HIGH CRIMES in scientology.
This is the final chapter of the Introduction to Scientology Ethics book, entitled "A New Hope for Justice" — one of the last things Hubbard wrote on the subject. It encapsulates his views (and thus the views of scientologists). There are MANY other things he wrote that express similar disdain, even hatred, for police, courts and law enforcement. It is a view that scientologists are also expected to have — "Ron" was right about everything.
Leah referred again to the book "The Betrayal Bond".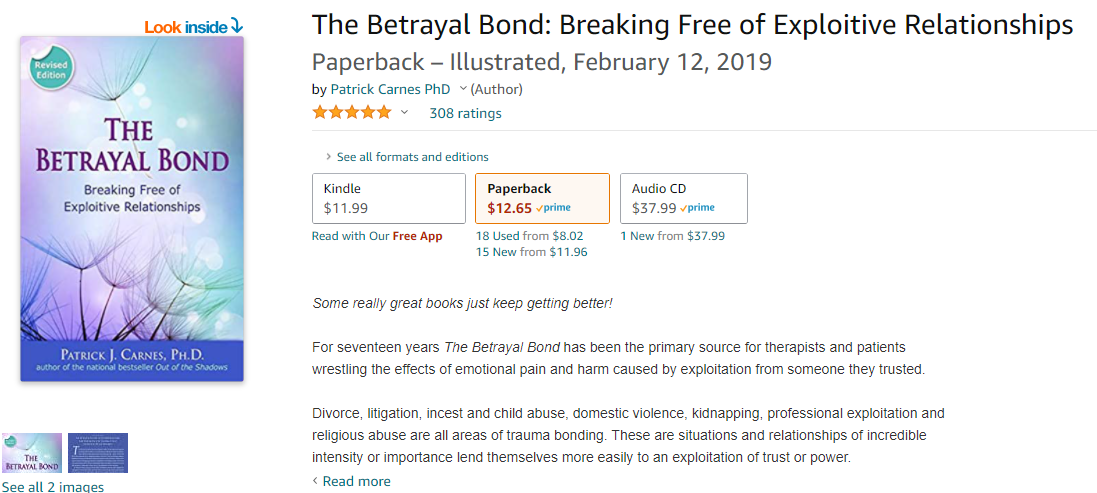 Valeska made mention of Marion Pouw — she was one of Miscavige's henchmen (women?) and I thought she deserved some notoriety with a photo here — taken from one of hte smear videos scientology loves to do — this one on Ron Miscavige: