This week we have the pleasure of speaking with whistleblower, investigator, researcher and friend Jeffrey Augustine.
Jeff does great work tracking and exposing scientology, especially in the realm of financial crimes.
This episode contains a rundown of scientologist criminals and their legal troubles and the juxtaposition with the public claims of scientology being the most ethical group on earth.
Jeffrey has a website where he documents his investigations, it is an incredible resource: The Scientology Money Project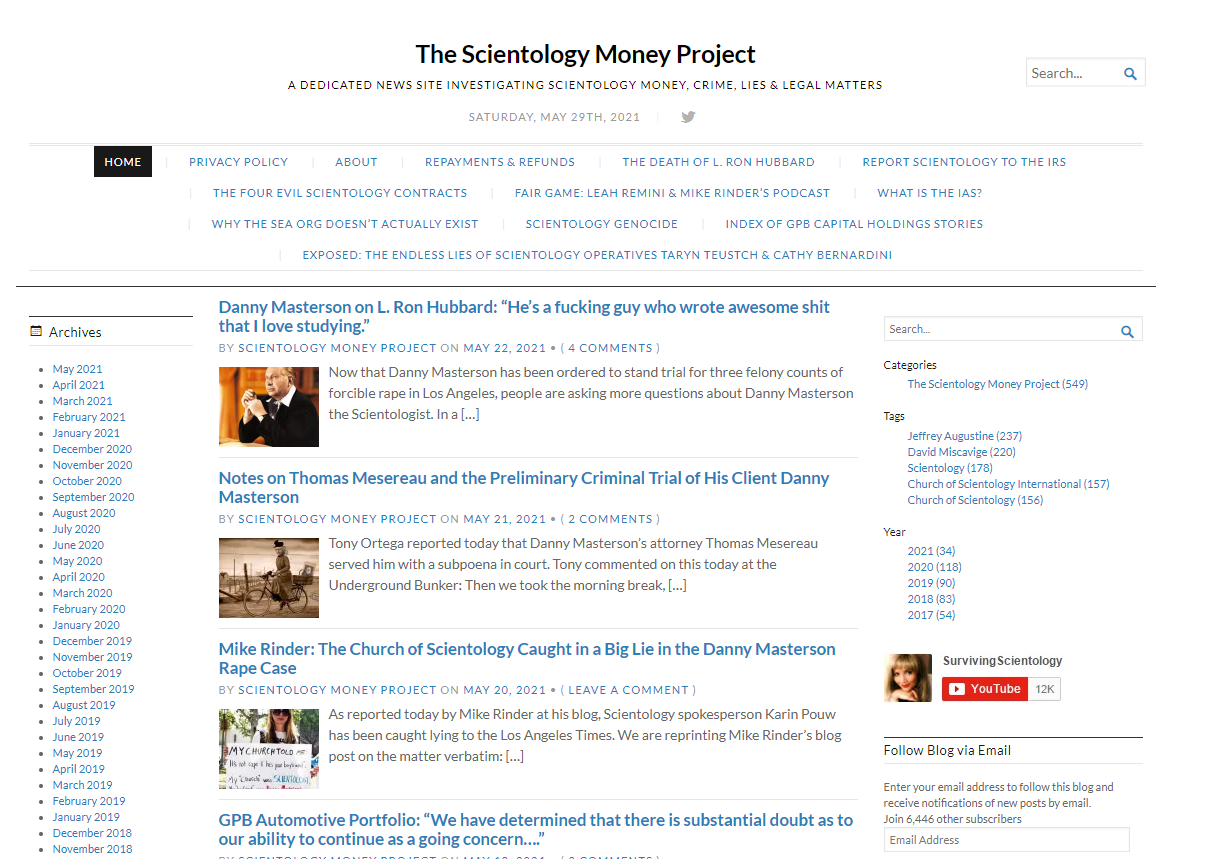 He also does the  Surviving Scientology Radio podcast which I have joined him on: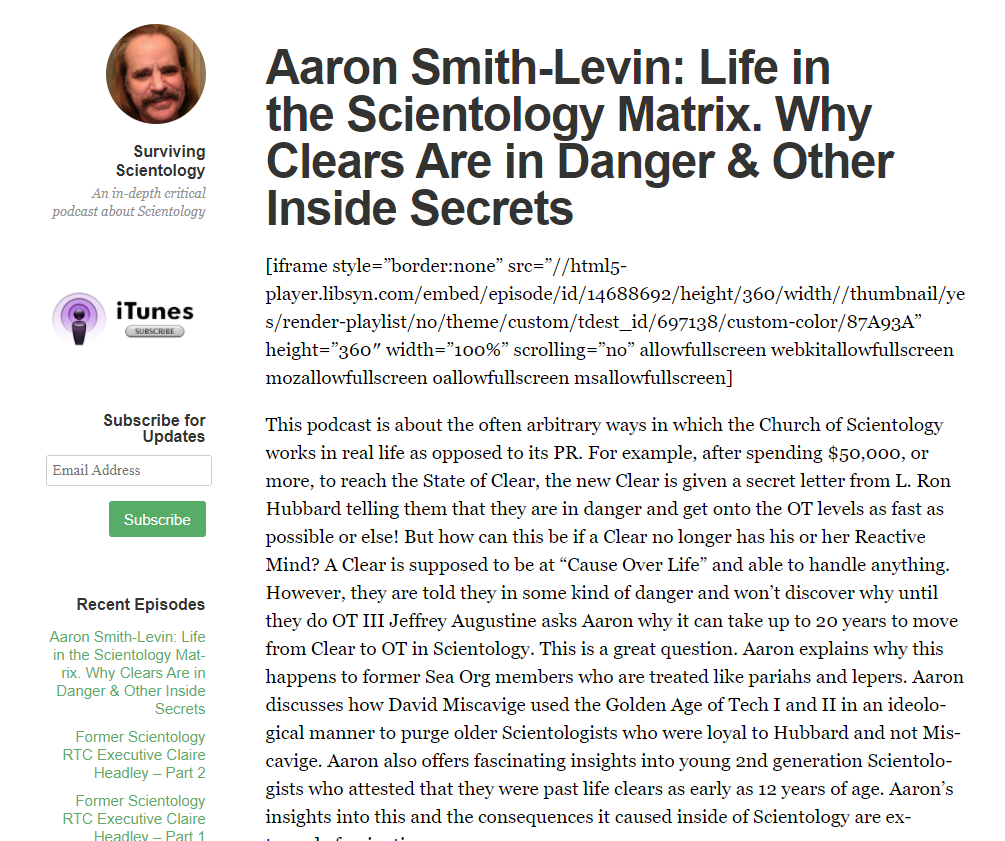 Here is one of the latest articles on David Gentile and GBP Capital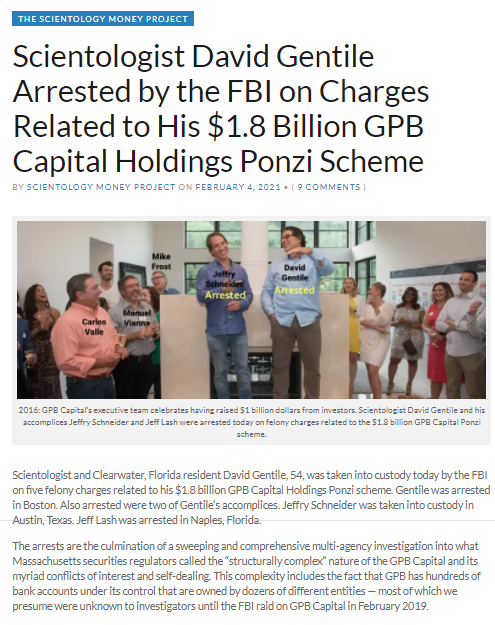 We mention Reed Slatkin — the grandaddy of scientology Ponzi-schemers.
The Colombian Police General who awarded David Miscavige a fake humanitarian medal and is now being criminally prosecuted: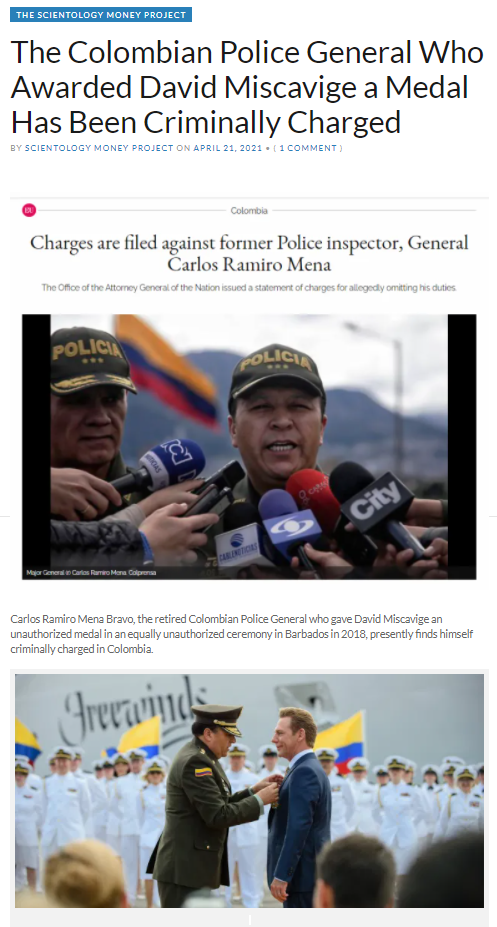 Capt Cory Palka of the Hollywood division of the LAPD and his very cozy relationship with scientology. You can see him here accepting one of the annual checks Celebrity Centre presented his department: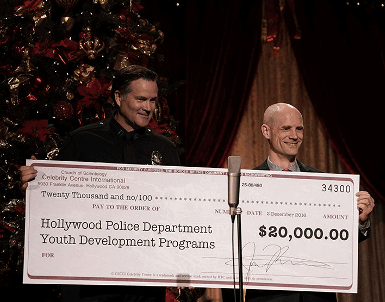 Here is Jeff's expose of the scientology kiosk that was installed in the hallway of the Hollywood division.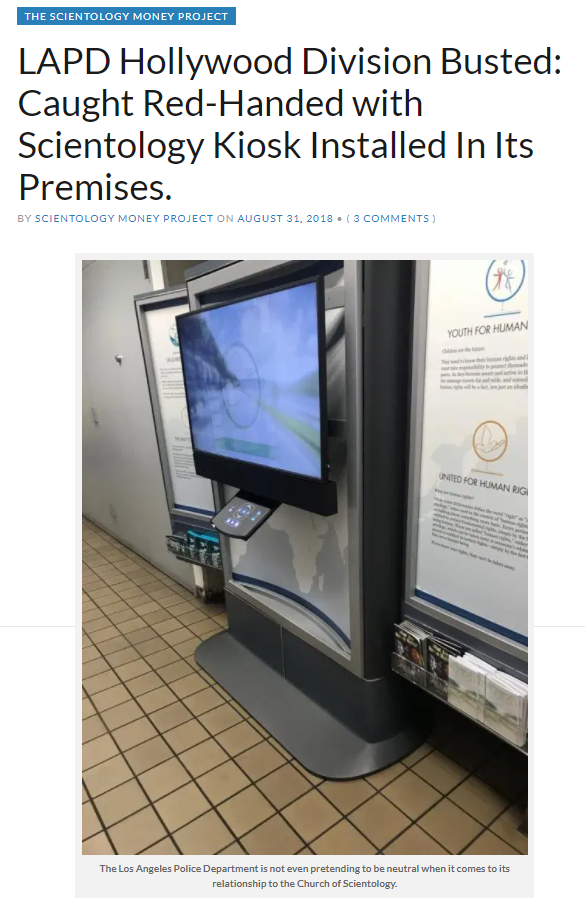 Some information about scientologist chiropractor Dennis Nobbe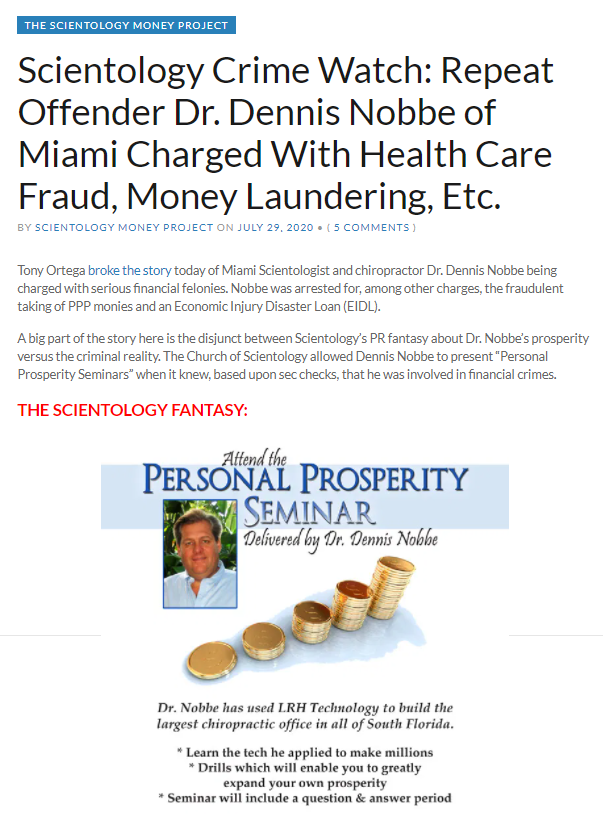 Scientology chiropractors Jeffrey and Jim Spina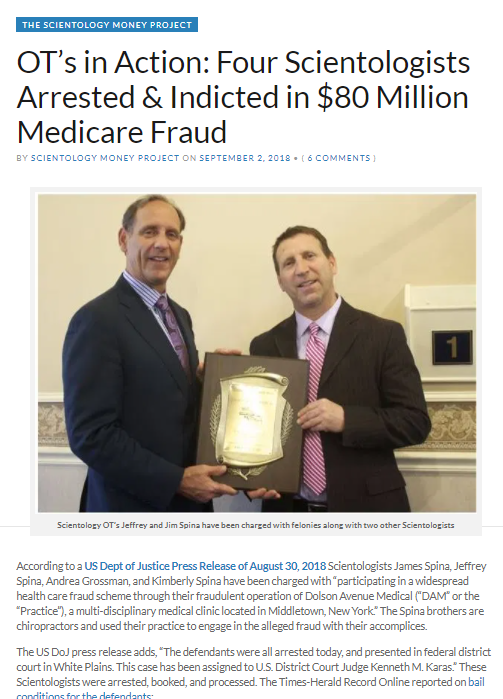 Here is the submission to the IRS from scientology about "out-exchange" and how gracious they are about returning funds if someone merely asks.
Scientology response to IRS question about return of donations, retyped from the record of exemption proceedings on file with IRS:
It has been a long-standing policy of the Church that if someone is dissatisfied with their Scientology services and asks to have their contributions returned within a three month period, these amounts will be returned. Likewise, if the person asks for return of contributions for which no services were received (i.e. an advance payment), there is no three month limitation period. Anyone newly enrolling in services at a Church of Scientology is informed of the policies and signs an agreement to abide by them. As a further condition of receiving a refund or repayment, the person understands that they may not again receive services from the Church.
Within the Church, there are two separate terms: A "refund" refers to a return of contributions to a parishioner within 90 days of participating in religious services while a "repayment" refers to a return of a parishioner's advance payment before he or she has participated in religious services. For simplicity, the following discussion will use the term "refund" to describe both types of transactions, because both involve a return of parishioner contributions.
The Church's refund policy is exceedingly fair. If someone isn't happy with Scientology — which is a very small minority of people — he simply has to make a proper request for his donations back, agree to forego further services and his donations will be returned. For the Church, in addition to the fact that this policy aligns with Scientology principles of exchange, it also serves the purpose of allowing our churches and the parishioners who are very happy with Scientology, to carry on without the unhappy few in their midst.
The most recent posting on Scientology Money Project about scientologist scammer Brent Jones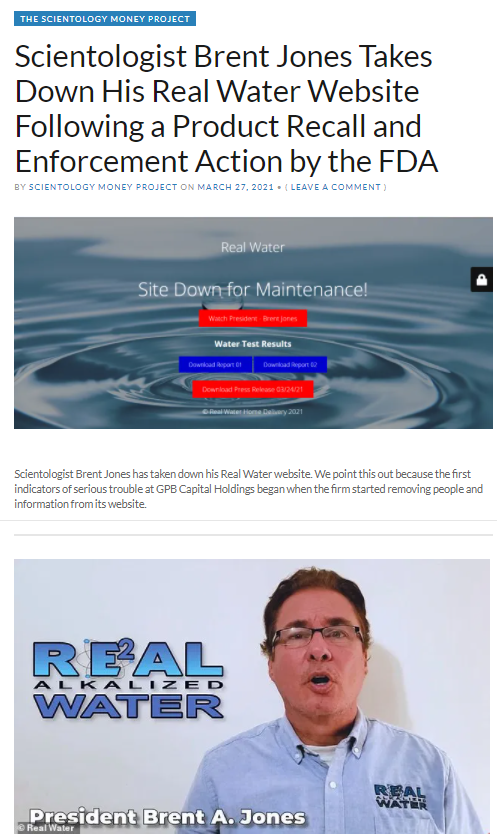 And the legal woes of Rizza Islam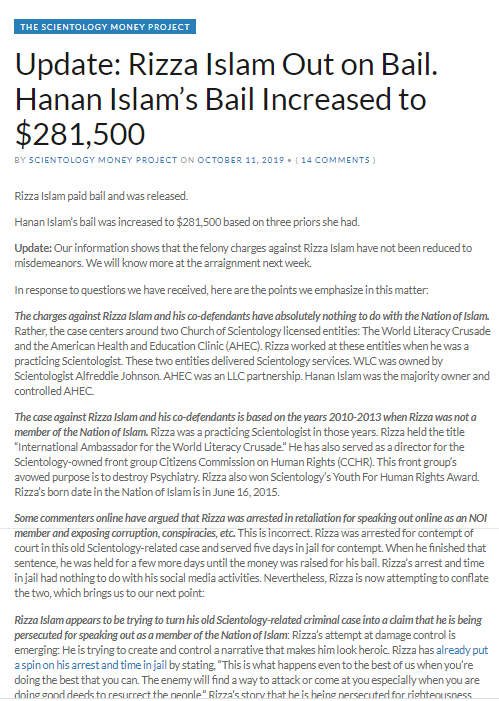 Matt Feshbach — poster child for the incredible abilities gained with Super Power, and popular scientology shill offering "Prosperity Seminars" is also a tax cheat: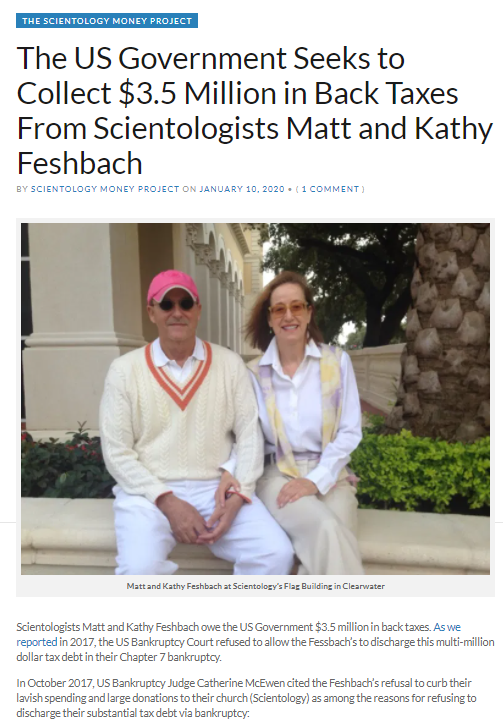 Scientology organizations taking Paycheck Protection Program (PPP) money when they claim everyone is a "volunteer" to avoid payroll taxes…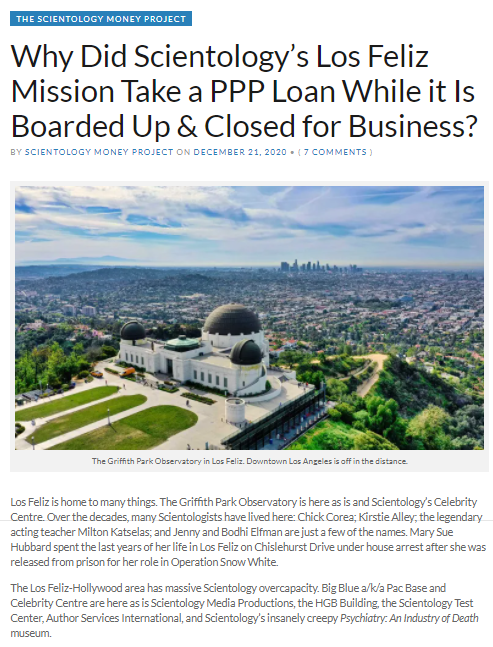 Scientologist Doug Dohring and his ABC Mouse company, massive donators to scientology, in trouble with the FTC: