See the excellent piece at Tony Ortega's blog this morning concerning L. Ron Hubbard's stolen valor.
I was sent a couple of promotional items from this year that have a different focus. Many will find this just as crass as the fake medals and war hero status of Ron the War Hero.
This day is supposed to be about remembering those who have fallen, but any excuse to get some suckers in so they can be victims of some good old fashioned "hard sell" is an opportunity scientology does not want to miss.
So, on L. Ron Hubbard Way today, in solemn commemoration of his war hero status, kids can get their faces painted, you can annoy a bouncy house, twist some balloons, drink lemonade, have your photo taken — and oh yeah, at 2:45 there will be a 15 minute presentation by our "local veterans"…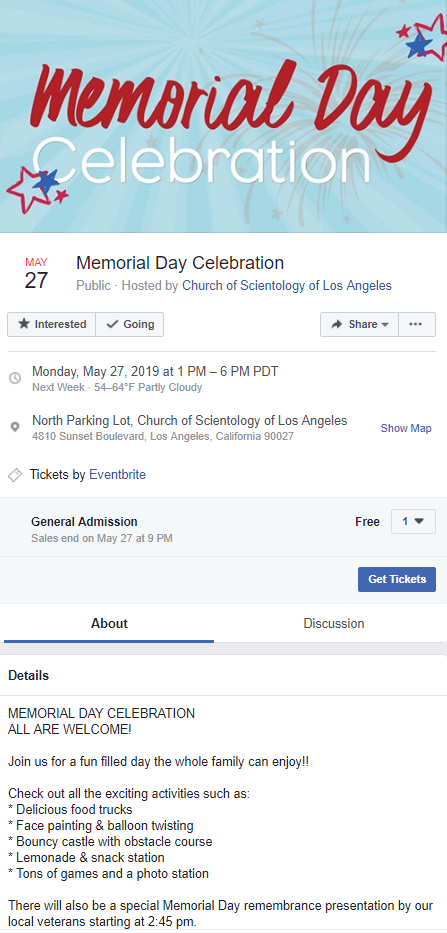 The pretense is dropped entirely in Inglewood.
This is "jazzy potluck", "barbecue" and a "source briefing" – no doubt foisting off more lies about the illustrious military history of Source.
A briefing about the sauce used on the barbecue would be more appropriate and honest.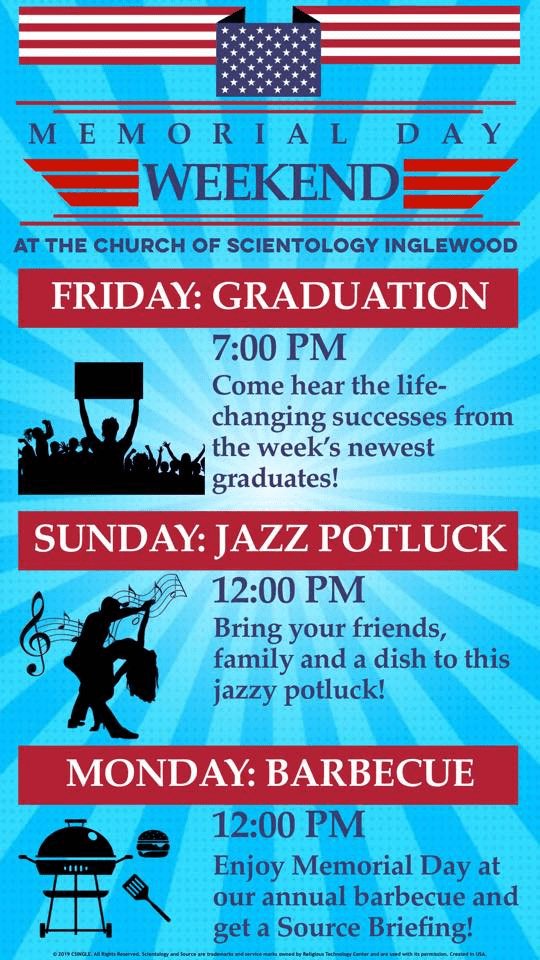 And then we have Dallas, that flourishing ideal org out in the office park where nobody goes.
They are looking all patriotic, but their message is really tone deaf.
Rather than recognizing this day as a day to remember and celebrate OTHERS, they plan to celebrate themselves and their brilliant accomplishments…
T-A-C-K-Y.