I recently posted about the "book" scientology put on Amazon New Scientology Scam — Panic Over A Billion Years.
That one is gone, but they replaced it with a proliferation of others.
They seem to come and go with these fake books with some regularity…
It is indicative of how desperate they are that they continue to try this very lame "strategy"… Imagine putting this much time and effort into an utterly useless exercise.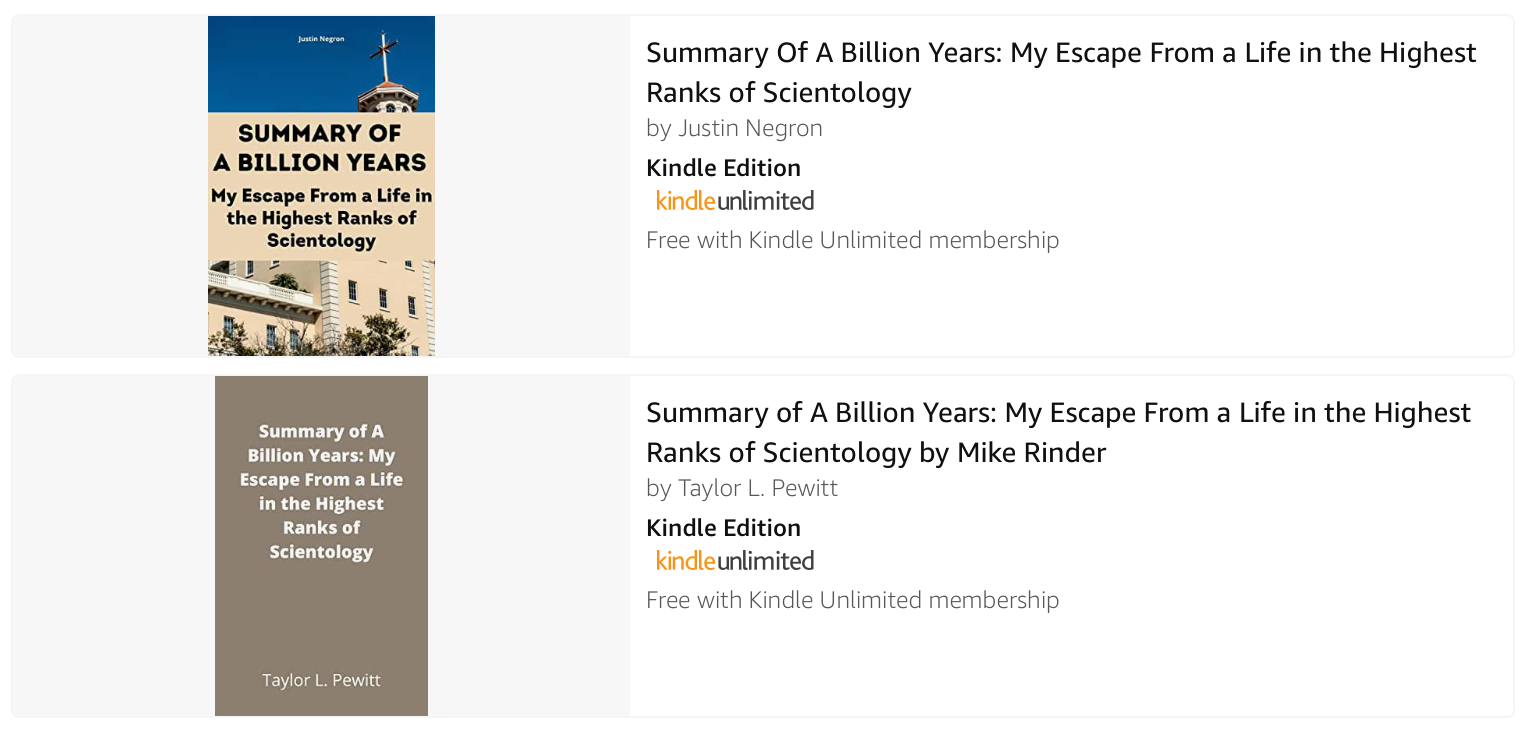 You gotta love an "analysis and study guide" about a book they have not read!
And of course, it's always good to see Lyin' Ryan Prescott jumping into the breach. He is OSA cannon fodder, fired off like one of those clowns shot from a cannon. He couldn't design and execute a cover like that, nor does he have access to the photos. It's clearly an OSA production. And what a great pull quote he has from my ex-wife… Utterly meaningless. But in his mind it somehow proves something. He is always good for some comic relief and provides endless entertainment to the scientology Twitterverse. Stefani Hutchison has made a routine of slicing and dicing Ryan — you can see some of her work here:
In Which Ryan Prescott Attacks the Governor of California
Prescott Proves Fair Game Once Again
I did a couple of earlier posts about him myself, the first might help understand how he is so off the deep end;
Ryan Prescott's Star is Fading
What Happened to Ryan Prescott?
If you look at the reviews on these books they all note that the book is a scam.
Then again, they DO have something to be worried about. The interest in A Billion Years is also generating more interest in other titles, only one in the category of scientology is a scientology publication and that isn't even the Hubbard book. It's the Audible edition of the scripted introduction to Dianetics.