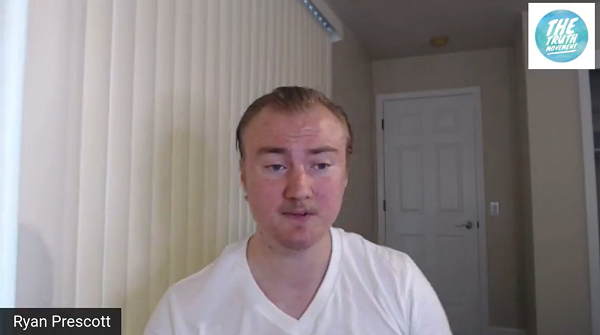 Someone sent these FB posts from Ryan Prescott, along with some information about him that I was unaware of but explains a lot.
Ryan is looking a little worse for wear… He's got a bit of the "I might be a serial killer" vibe to his video appearances these days.
Apparently he is still shouting into empty rooms with his wild conspiracy theories…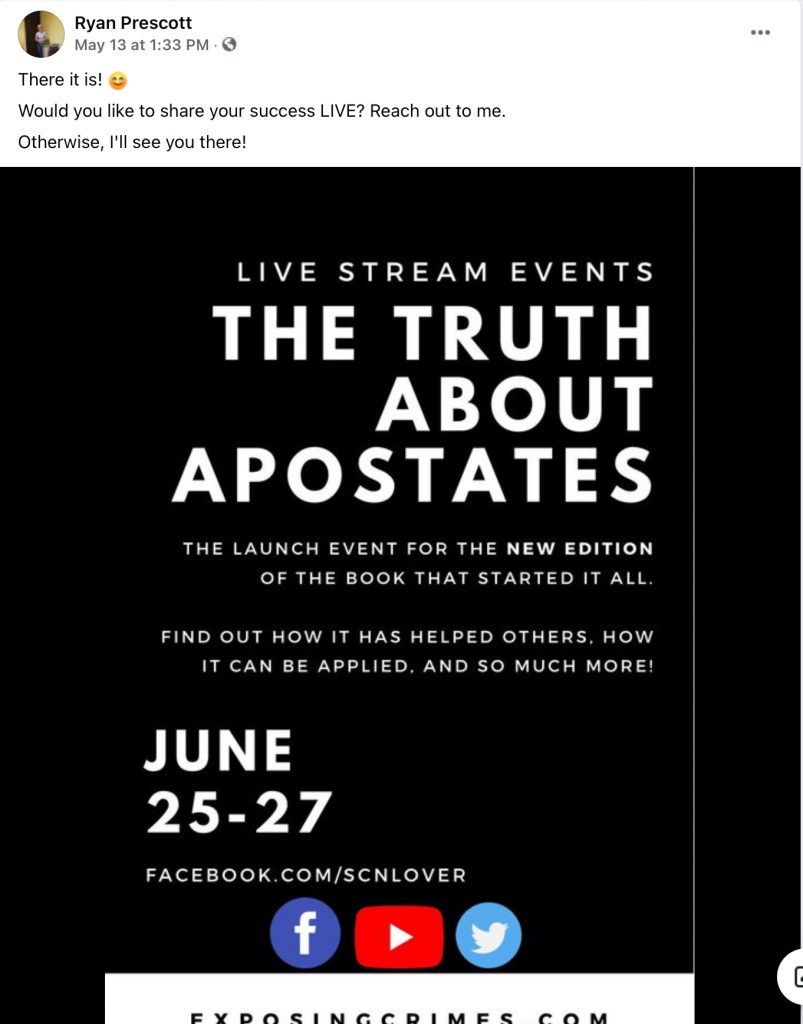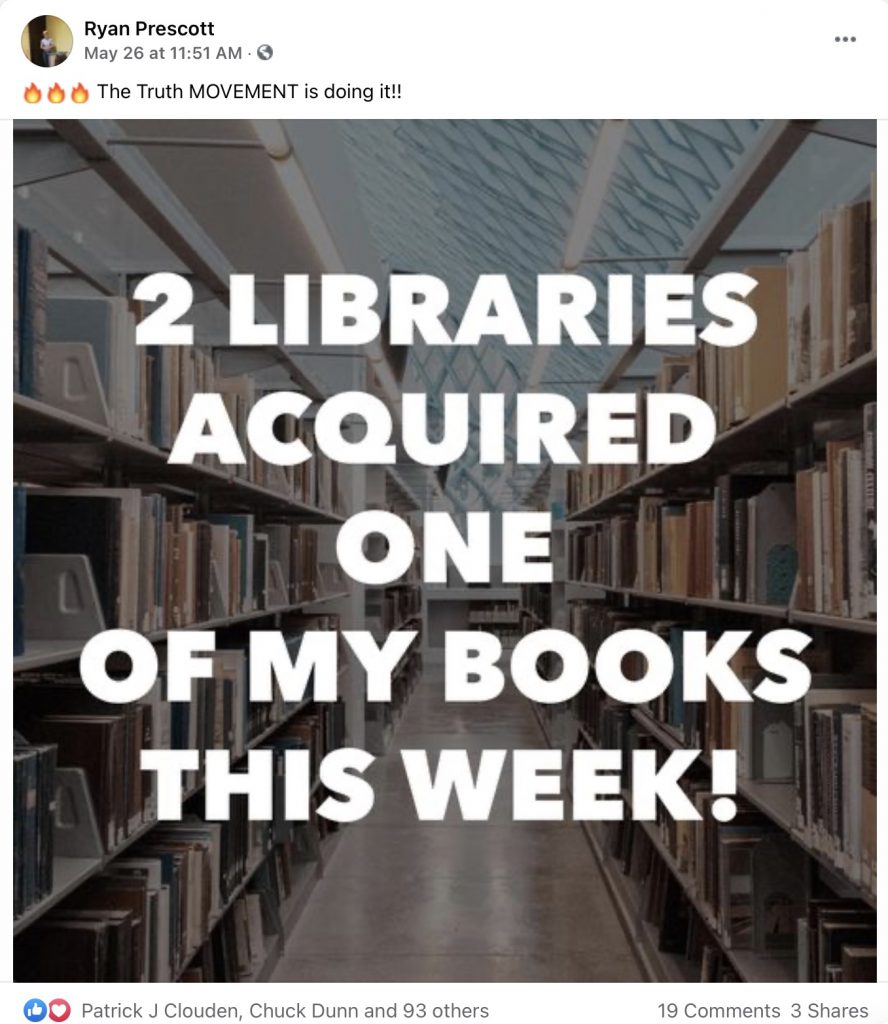 Wow, 2 libraries! I doubt "acquired" means "purchased." Donated more likely.
Here is what I heard:
Apparently Ryan was on staff at the Portland Org. But they let him go without a fight when his father moved back to California. Given the scarcity of staff in any org, this is about the worst indictment of a person possible as they hang on to ANYONE like a junkyard dog holds onto a bone. His father was on staff at Portland for a number of years, working in HCO. Ryan is not on staff at any org in California…
The person who sent me these posts knows Ryan and said they wonder whether he isn't on the spectrum. Not as a derisive statement or slur, but as an explanation for his strange behavior and loose touch with reality. If you have ever watched any of his videos, this makes a lot of sense. There is something you can't quite put your finger on that doesn't seem right about him. They also noted he lost many followers on FaceBook once he posted his training status as extension course completions and his bottom of the bridge auditing level. People were apparently under the assumption that he was a trained OT. Because asserting insanity and falsehoods, as long as it is presented with certainty, is a hallmark of being "OT"? And he has a knack of pulling things out of his butt and announcing them with complete certainty as if he has some insider knowledge nobody else has that somehow makes him superior (just like OT's do).
He was apparently also unable to hold down a job. Local companies that hired him let him go shortly after he came on board.
This probably should not come as a surprise to anyone. Prescott latched onto something that Hubbard understood well. You can get people to follow you and gain credibility by merely railing against things that people have been conditioned to dislike/hate. You dont have to have anything to offer yourself. Prescott's only claim to fame is to make ridiculous accusations about Leah Remini, me and others that nobody inside the bubble will ever challenge because anything anyone says negative about us is accepted as truth.
What a distorted world it is in scientology.  This guy actually had some credibility. Just look at any of his videos and you will get how nutty it is….