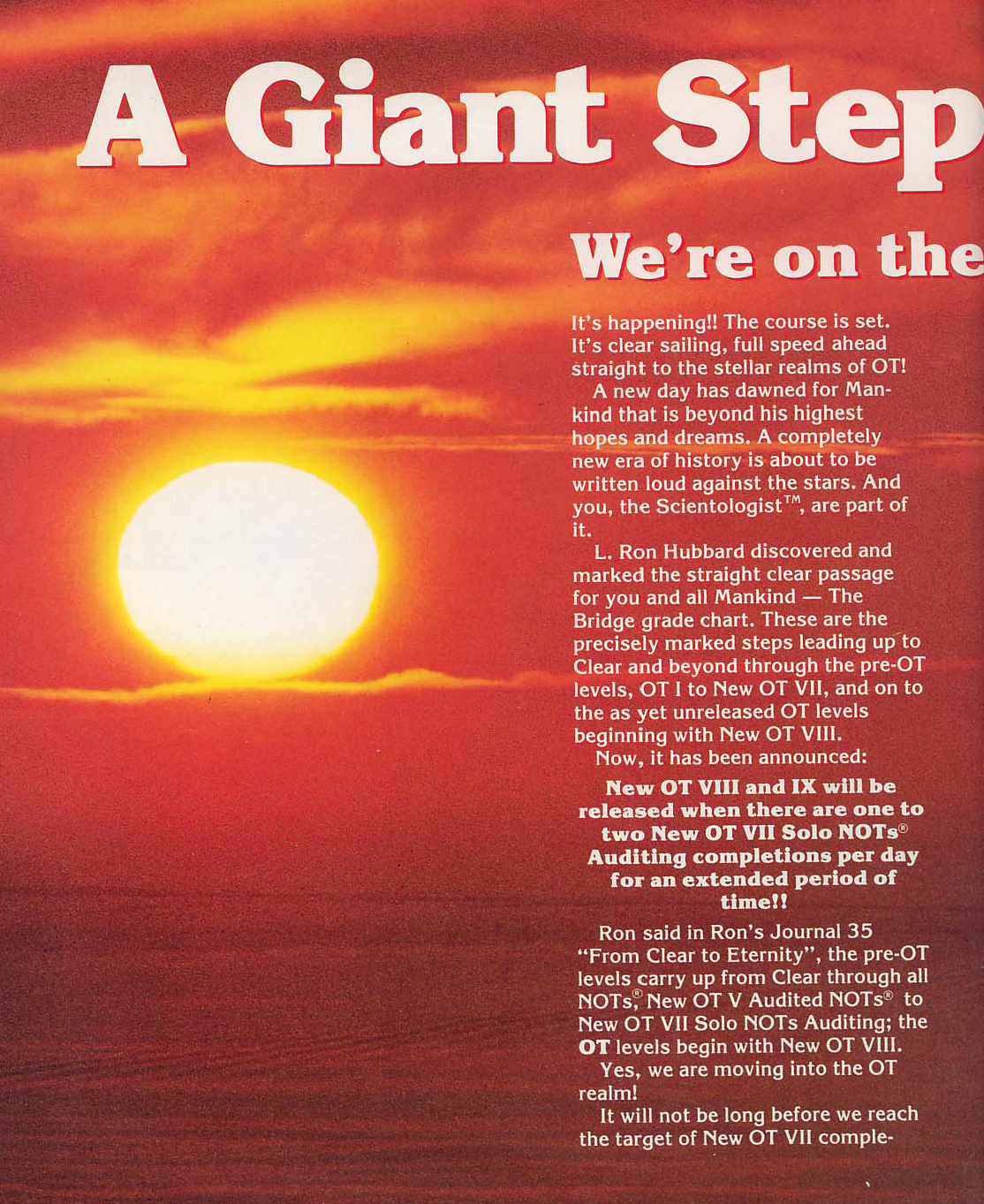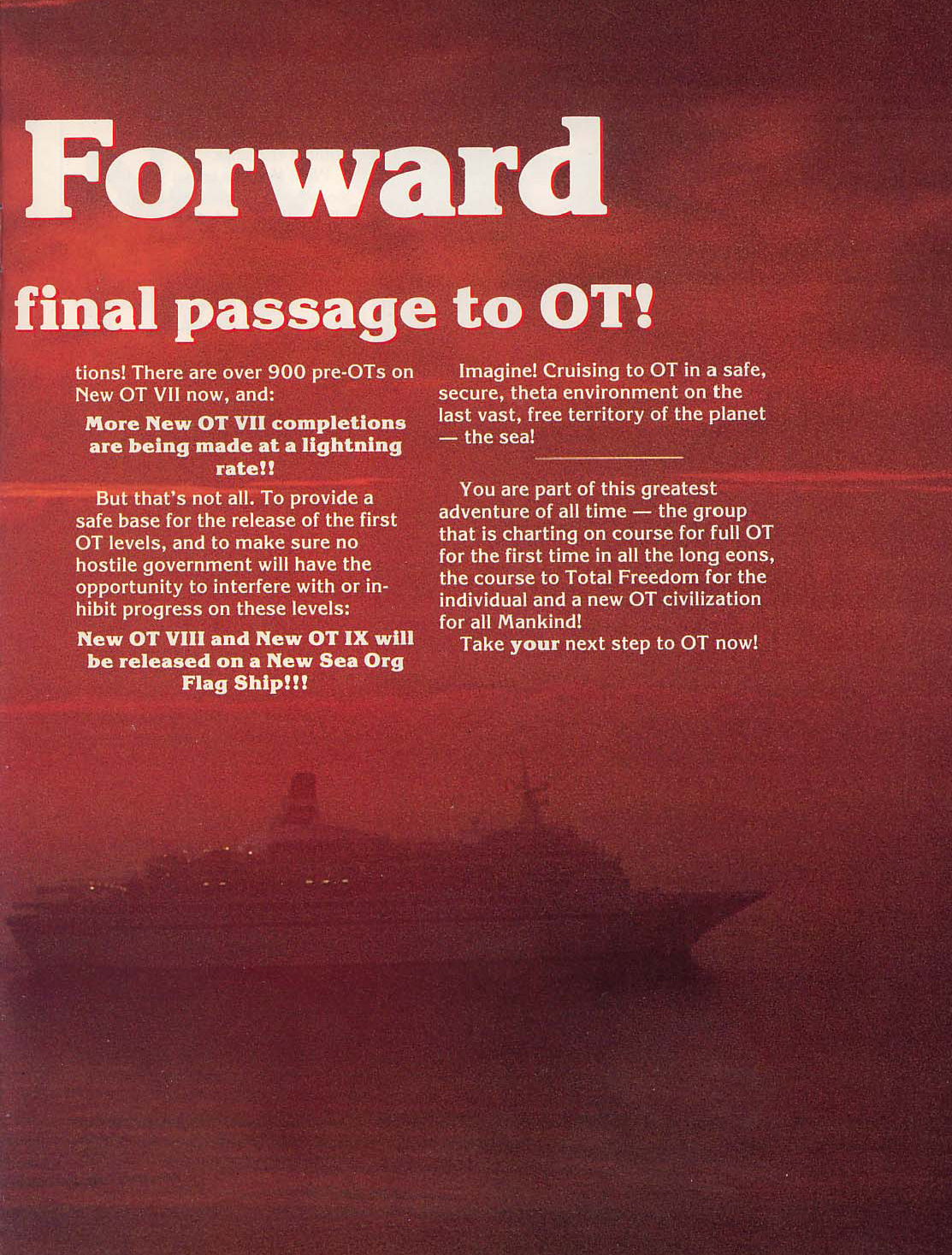 A blast from the past.
This is taken from a Source Mag sent out in late 1984.
It serves to highlight the fact that the carrot is always dangled out ahead, and if the carrot gets too old and moldy, it is replaced by a new one. The goalposts are forever shifting.
New OT VIII and IX being released on the "new ship" soon became just "OT VIII."
Then it was OT IX and X packaged together as the new carrot and the requirement has changed over time. First it was "enough OT VIII completions", then it was 10,000 on Solo NOTs, then it was "All orgs SH Size" and now it's "All orgs Ideal."  None of the requirements has EVER been met, but they change before the natives get too restless about how it is something impossible.
They are about due for a new gimmick. First step will be taking everyone's attention off the subject altogether by touting Super Power as the "end all" that will clear the planet and make supermen (though as you shall see in an upcoming post, this was NOT the intended purpose)…  then maybe it will switch around to be used to push the latest "Miscavige program" and he will find some LRH quote out of an old LRH ED that talks about having 100,000 trained auditors, C/Ses and Sups (that was from 1979 I think) and THAT will be the new impossible to attain standard.
Of course, there is NO OT IX and X…. Thirty years of nothing should prove that to everyone, believe me, if they had it they would have released it and made a lot of money by now.