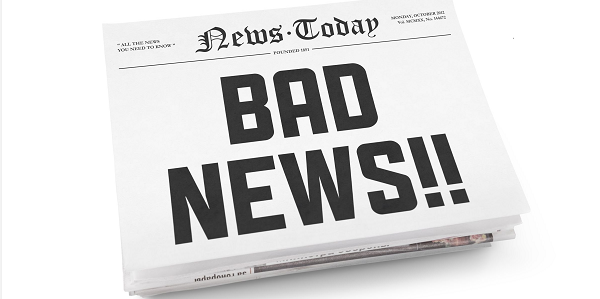 Things are really not going well in the shrinking world of scientology.
First, the release of A Billion Years. The scientology response?  Buying Google ads to promote their smear sites which have a flurry of new content. A blizzard of legal threats letters and delegations of lawyers and scientology officials sent across the country to "handle the flap."
Then the upcoming vote in Clearwater for a development plan that David Miscavige must HATE — it will result in two large condo towers right in front of the Ft Harrison, and a huge increase in the number of prying eyes in downtown Clearwater — including those with views into the Ft. Harrison from their condo balconies. This measure seems to have a good chance of passing… They have no response or comment on this, no doubt they are telling every scientologist to get out and vote against the measure to revitalize downtown, despite their claims they want revitalization (but it must be on their terms). It will be interesting to see what the "no" votes are from the Hacienda and Sherwood Gardens precinct (the address of the majority of SO members in Clearwater).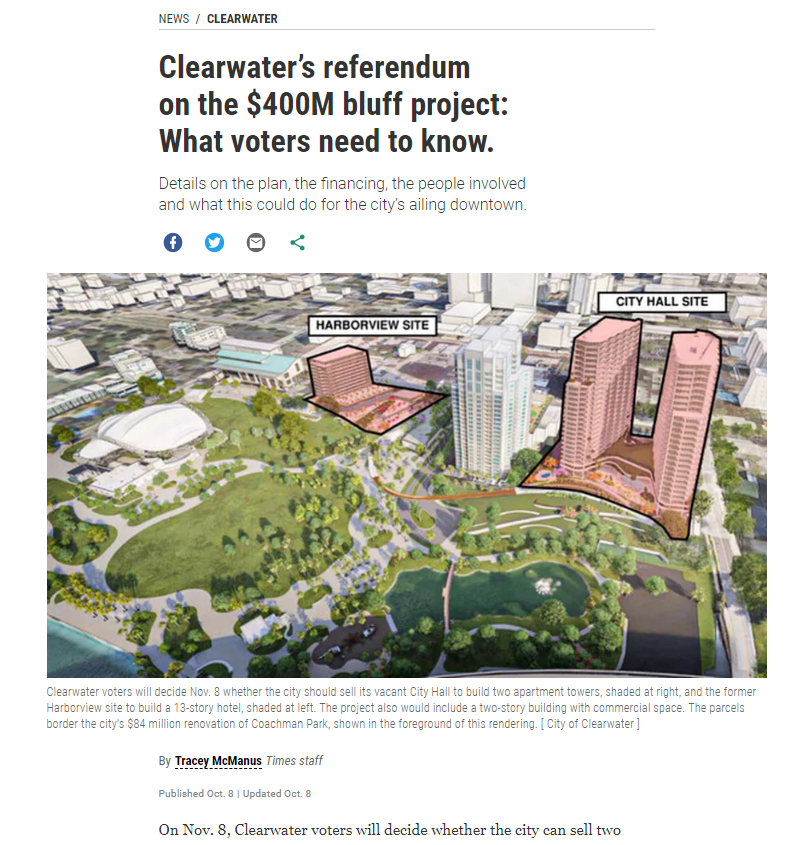 Then the mayoral race in Los Angeles turning into a competition between the candidates as to who can trash scientology the worst — as covered in yesterday's blog post here: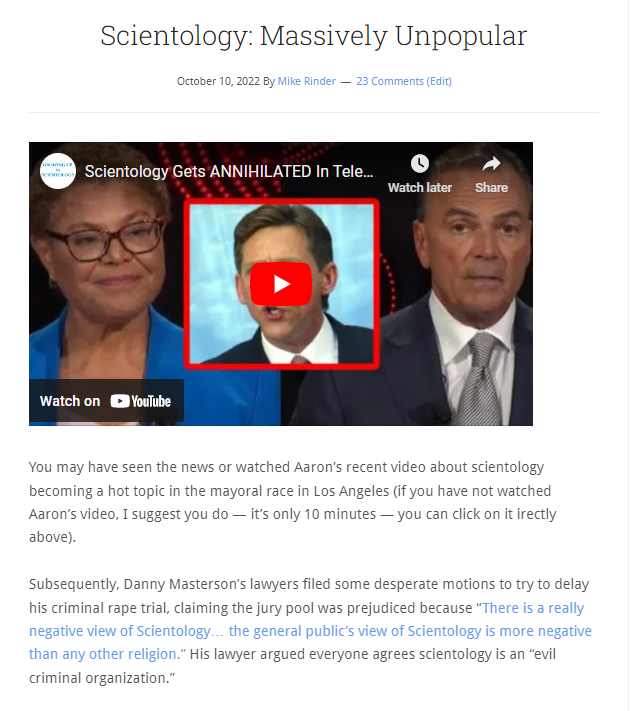 Their response to this one was a victim letter writing drive. And the placement of "ScientologyTV" propaganda on channels that some people might actually watch (the audience that views "ScientologyTV" is too small to be measured though they continue paying Directtv millions to keep it on the air).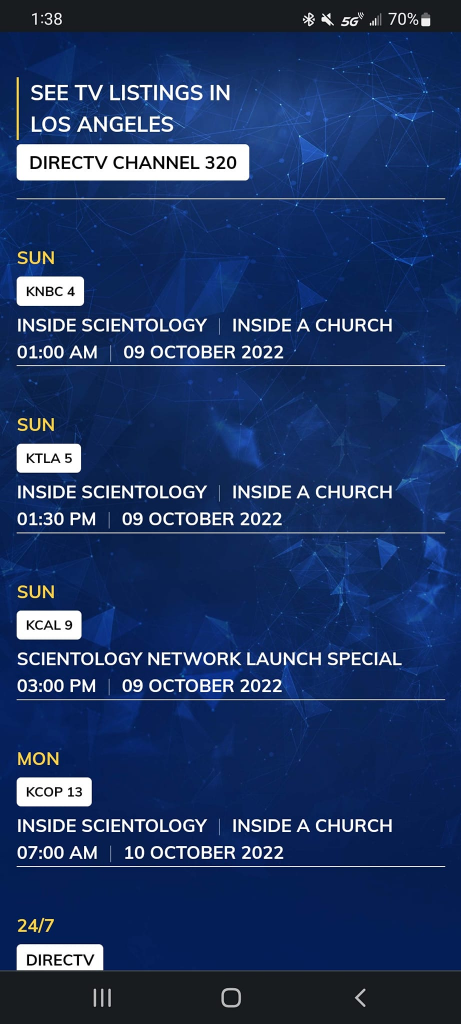 Jean Dale Glass got all excited about this — like it's GOOD NEWS!
It is not only in response to the mayoral dumpster fire, it is in anticipation of the biggest disaster of all: the criminal trial of Danny Masterson that begins today in LA.
Scientology has nowhere to turn to try to get any positive coverage in the media, so they are paying to have their propaganda programs aired on stations in LA at 1am on Sunday morning…
Truly desperate times.