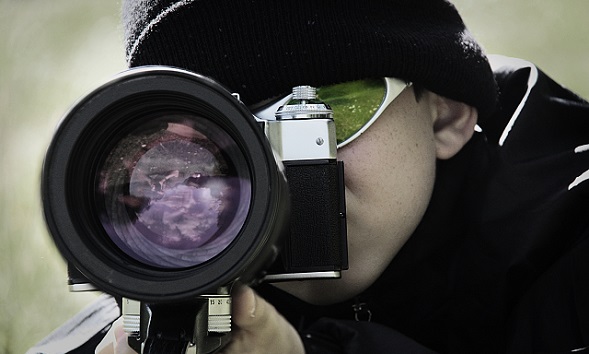 In light of recent events, I thought it might be appropriate to repost a couple of videos.
These were originally posted on Marty Rathbun's blog in December 2012.
They are pretty self-explanatory. The first two show one of the earlier iterations of "you are being watched 24/7" video surveillance the church set up on my house. I realized this was the case when I received an "anonymous" letter warning me not to talk to my neighbor — which was a sort of "WTF?" moment where I asked myself "How does anyone know I spoke to my neighbor"?
From there, it was not hard to figure out where the surveillance was coming from.
I went to the house and the elderly woman who answered the door was extremely flustered and said she knew nothing about it. I would have to talk to her husband.
I returned when her husband came home and spoke to him, along with two witnesses who happened to be with me at the time — Dave Richards and Robert Almblad. The man who owns the house is retired and claimed "someone" had installed this to keep birds from breaking the mesh screen over his pool, that it was a "sonar device." He acted very dumb — but as I talked to him it turned out he used to be head of security at Sotheby's in NY, so he clearly knew what this was all about. He was probably an "old boy" network connection one of the church PI's found.
I told him to come check it out, that it was a camera. He claimed he couldn't as he had a bad back.
He said he had the records for the installation of the "bird scaring" device, but he would have to look for them.  I asked him when he would have them and he said 5. I told him I would be back at 5 so I could find the name.
At 4:30 he called me on the phone and announced that "his lawyer had informed him to tell me to return their stolen property or he was going to call the Sheriff's Dept." I told him I had stolen nothing, he could watch my video, but I suggested he call the Sheriff's Dept at once. Big surprise, the Sheriff's never showed up….
I called Joe Childs. He came over and I showed him the video and explained what the guy had said. He paid them a visit and returned a couple of hours later with a long story about how the wife had become so distressed over this matter she had been taken to the hospital in an ambulance, that the husband was a convincing liar or was telling the truth, and he didnt feel he could run a story on it. I felt badly for the woman and decided not to bother pursuing this any further other than to expose it on Marty's blog.
I guess with their latest assertions about how they are watching 24/7 I should check out our street again.  Maybe they have drones this time…
The same day, or maybe a couple of days later, I decided I was going to catch the people buying our trash. I knew it was happening, it is a standard line that OSA has used forever — the "D line" (dumpster line). One time the collector in our old house had come to the door at Christmas saying he felt very bad because they had been selling our garbage to a guy down the street who claimed he was "an agent" doing an "investigation into drug trafficking."
So, I waited til they picked up the garbage and followed the truck down the street and around the corner to rendezvous with Mr. Ponytail in his Camaro.
Hardly a big surprise, Mr. Ponytail is one of the people who took up residence in the office across the street from Robert Almblad's office to surveil him and me. This is probably the guy who chainsawed the trees in front of the property.
The earlier house we lived in had a neighbor move in — a single young mother with a son the same age as Shane. She claimed her name was "Heather" and she made sure she was out on the street when we would take walks with the dog in the evening and her son befriended Shane. Christie felt sorry for her because she was alone in the neighborhood and befriended her. She was a PI. She had surveillance cameras set up in her house that watched us 24/7.  When we moved to our current house, she suddenly moved too just down the street. The gig was up. We called the landlord of the houses she had been "renting" and found they were not being paid for by her. When Christie confronted her, and gave her the opportunity to come clean (and learn about who she was working for) she suddenly "disappeared" — leaving the 3 bedroom house she had rented empty for 6 months. (This after numerous sob stories about how she didn't have any money or friends and then that she had suddenly got an insurance settlement that allowed her to move blah blah blah).
There are plenty of other stories.
Perhaps I will put up a series of "watching you 24/7" videos that I have accumulated over the years. They may be of interest to the media in the current climate.
Miscavige, you can try to threaten and intimidate. The more you do, the more the world is seeing you for what you really are.
PS: Just to show you how desperate they are, I get these every day in one form or another. Usually from an address that makes it appear to be someone "sympathetic" just wanting to "keep you updated" to be sure I see their "Dead Agent" videos… Hahaha
Dear All,

This is yet another link from fredumb mag to alert you about what they are doing:

http://www.freedommag.org/hbo/videos/mike-rinder.html

This guys are doing what the HBO documentary is saying they are! Pathetic!!

Hi,

Those assholes from Freedom Mag are at it again, this time with a new video about Sara. Just giving you the heads up.
http://www.freedommag.org/hbo/videos/sara-goldberg.html