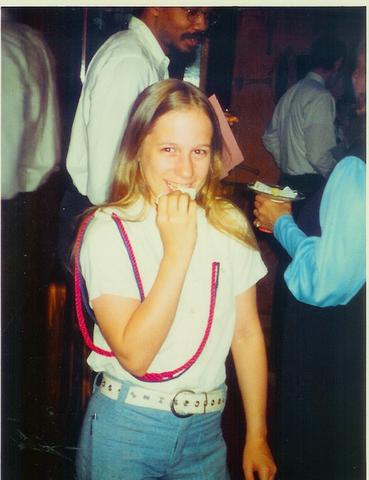 Vanity Fair just published an article about Shelly Miscavige. It presents part of the story of the Miscavige's to a wider audience — both David's violence and ruthlessness and Shelly's efforts to curtail him only to ultimately become another of his victims. Of course, it cannot cover everything and there are some details omitted or confused.
But there is a fascinating piece of the story Vanity Fair did NOT tell. And it confirms a great deal of what WAS written.
It was only discovered by a strange coincidence….
I was talking with a friend about Shelly and the story being worked on  by Vanity Fair.  He said, "I have got to tell you a story."
In 2012 my friend was working with someone who had a lot of false information about Scientology. He corrected him and told him he had been involved in the church for many years and had studied a lot of the writings of L. Ron Hubbard. Instantly he became known amongst the circles he was traveling in as the "Scientology guy." A couple of days later he was approached by a different man who said to him: "I heard you were a Scientologist." He responded that this was true, expecting to have to try to respond to the usual ridicule and questions about space aliens and black magic. 
Instead, the guy proceeded to tell my friend that he had been employed by a private security company working the detail of "guarding Shelly Miscavige at the Arrowhead property."
He claimed the company also provided armed security for executives of the church when traveling and at the Hemet property. He and the company he worked for were licensed to carry firearms. At the Arrowhead property, they carried semi-auto assault rifles and semi-auto side arms.
He stated the detail was stationed across the road from the Church property sat Rim of the World in a rented cabin/house. He said, "I guarded Shelly – that Miscavige guy's wife. For about six months I worked up there. She was there. Never had any contact with her, but we were told she was there and that she was the reason we were there." 
"Everyone hated that detail. 12 hour shifts, 7 days a week and you just sat there. Nothing would ever happen. A few vehicles would come and go throughout the week; the guard shack would alert us via radio. But it was really a boring assignment. But the pay was good; ya took the assignment because of the hours and the extra over time."
Now, this is fascinating. The guy had absolutely no reason to just tell this story without any prompting. Nor would he have had any reason to even know the name Shelly Miscavige or the location of the Arrowhead property, let alone the fact that she had been there. I had not met my friend yet in 2012, so it wasn't an effort to feed me or anyone else disinformation. My friend would never have even mentioned it had I not brought up the subject.
So, one must assume the story is true.
And it fits with all the other known information: there is no doubt Shelly "disappeared."  And others have been taken to Mile High. JB reported her mail was routed to CST Mile High in the RTC Comm Center. 
But most importantly, it puts the lie to the church's assertion that Shelly is somehow "doing what she wants" working for the church. The church hired armed PI's and rented the house across the street from the entrance to CST Mile High property to watch for Shelly trying to escape (and perhaps someone arriving to try and break her out). The property is VERY well guarded already. The main gate has a security booth. There are cameras everywhere and razor wire fences. But still, Miscavige was so concerned about her somehow escaping his clutches that all his internal security precautions were backed up with hired armed security personnel to watch the watchers.
I asked my friend to call this guy and ask if he would speak to Ned Zeman from Vanity Fair.  He agreed to talk to the reporter and stated he would "speak to anyone on the record." He added that he had been well treated by the church (paid well), but he would be truthful about what he had done and what he knew.
Ned Zeman then contacted him and he asked for his credentials, which Ned provided. He then refused to respond to any further calls from the reporter or my friend. 
Apparently the church persuaded him it was not in his best interests to talk to the media and tell what he knew about Shelly Miscavige being "disappeared." 
You can imagine why.
But here is what is doubly amazing. This guy is in the midst of a dispute with the United States Government that has gone all the way to the US Supreme Court because HE IS A WHISTLEBLOWER from when he served as a Federal Air Marshal.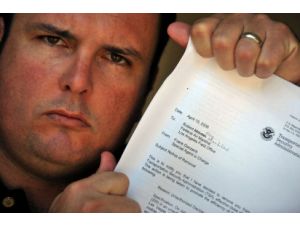 You can read about Robert MacLean here.
He is not the first person who was NOT a member of the church to be involved in activities they SHOULD be disclosing. He is not brainwashed. He is not unaware of the facts. But he is either afraid or paid off or both.
Robert MacLean — if you read this, think long and hard about your MORAL obligation to do what is right. The church is doing everything they can to cover up what really happened with Shelly Miscavige. You have relevant and pertinent information that could help uncover the truth. You had the moral fortitude to speak up about the Federal Government. Time to grow a pair and speak up about the truth concerning the disappearance of this woman.
I would love to hear from you (you can email me on this blog or call our mutual friend). Give me the facts straight from the horses mouth or tell me what I have wrong. There are a lot of people who are interested in knowing and I would much rather hear it directly.