Please watch the YouTube video I did on this subject with Marc Headley this evening.
The fact that the Simon Wiesenthal center lauds Tom Cruise by having him be a co-chair of their "National Tribute Dinner" is puzzling if not disturbing.

Back in 2011 they honored him with their "Medal of Valor"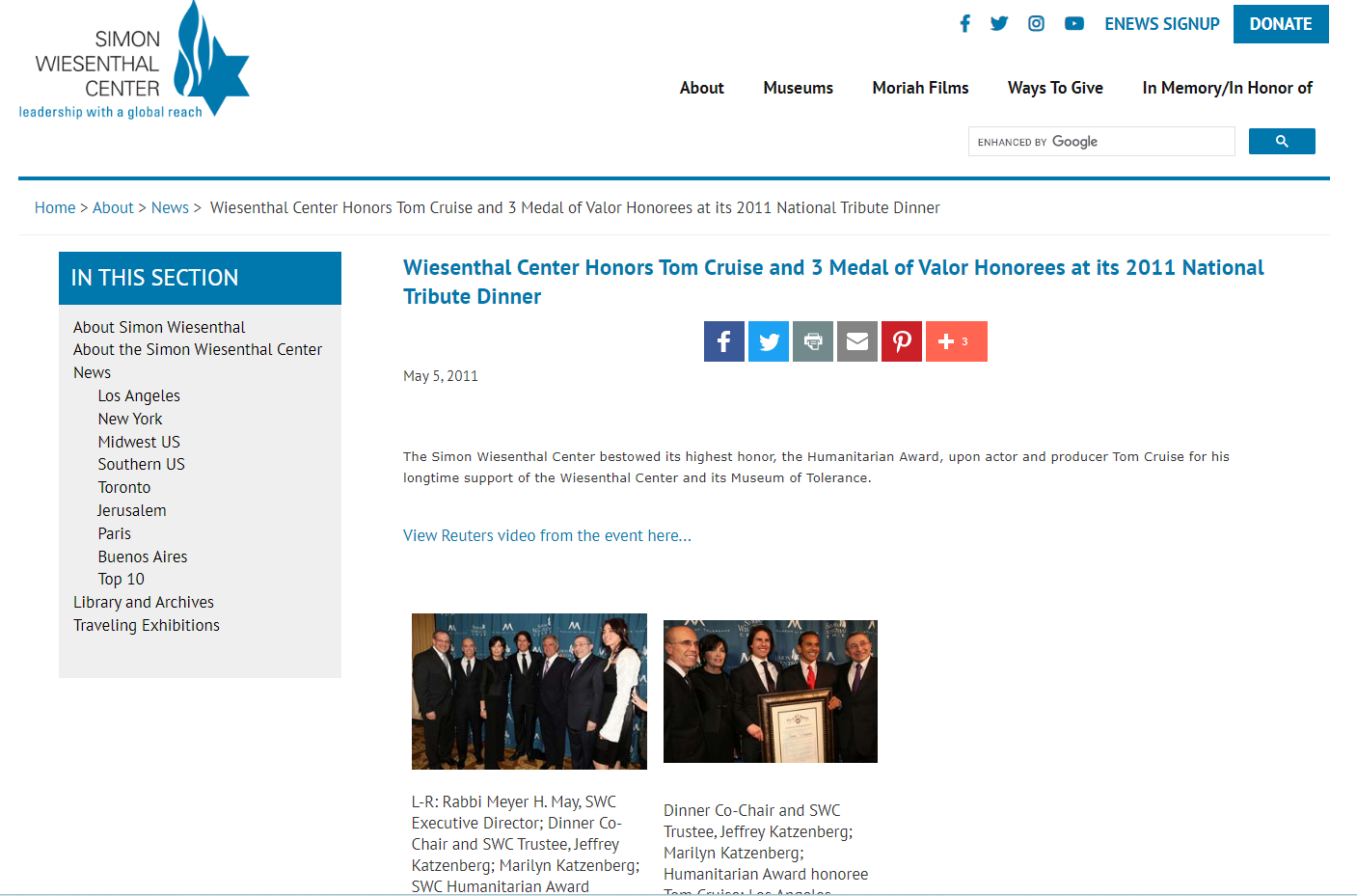 Tom Cruise is one of the recipients of the IAS Freedom Medal (he got a special one a "Freedom Medal of Valor" with a larger medal) — this is what you see in the photo at the top of the post.
Another recipient of this medal is Tony Muhammad, Western Regional Director of the Nation of Islam.
Tony and Tom are members of an elite group in scientology. Less than 100 people have ever been recognized with this award. They are examples of what scientologists are expected to be and do.
Tony Muhammad is an anti-Semitic hater. He has a very well documented history of horrific anti-Semitism. I have written about this previously on my blog — just two examples:
Tony Muhammad Searching for a "Good" White Man — "I might have found a half of one"
An Update on the Anti-Semitic, Racist and Homophobic Statements by Tony Muhammad
The ADL has this to say about the Nation of Islam:
The SPLC also notes: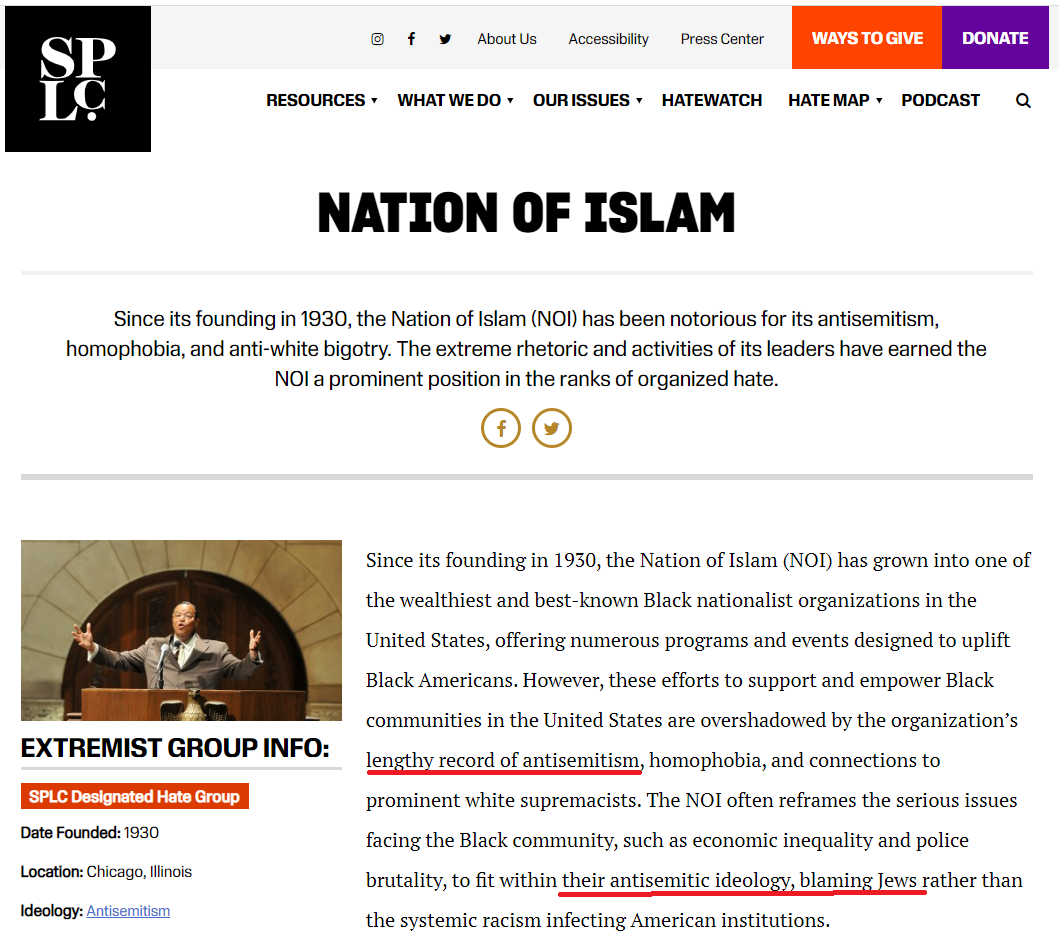 Why hasn't Tom Cruise denounced the anti-Semitism of his fellow scientology Freedom Medal winner?
Why is the Simon Wiesenthal Center pandering to Tom Cruise?