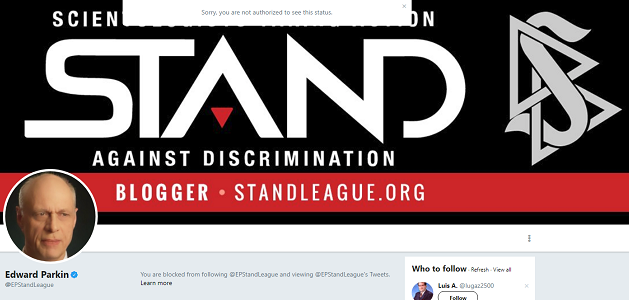 This person has shown up on my Facebook page posting links to "articles" from the STAAD League.
Pretty much the usual junk mail that I rarely even see, but I happened to notice this one.
In their crazy efforts to convince people that scientology is "multidenominational" and "welcomes everyone" they have launched into outer space. Ask a real muslim if Nation of Islam is true to the teachings of Muhammad and represents their views….
Because they have Islam in their name does not make them real Muslims.
I guess Christiana Michael doesn't know about the contents of the R6 bank? Or perhaps she (?) does and is simply pretending it doesn't exist (like scientologists pretend there is no Xenu and Body Thetans) because that is an "acceptable truth." I wrote an earlier piece about scientology and Christianity which explains a lot for those who are interested. Christiana could do to read this…
But hers is the level of understanding of a typical scientologist. They "understand" and "know" what they have been told is true:
"We are multidenominational" the wise men of STAAD proclaim, so it is true.
"No, Hubbard never said Jesus and the man on the cross was an implant" they say, so it is "true."
"Nation of Islam" are Muslims they were told once. And so it is true.
And like the people who try to say the world is 6,000 years old or is flat — they believe the bs so strongly that they proudly stake out their position for the world to see. And usually, for these people, the fact that they are laughed at only confirms for them how right they are.
As they say — a mind is a terrible thing to waste.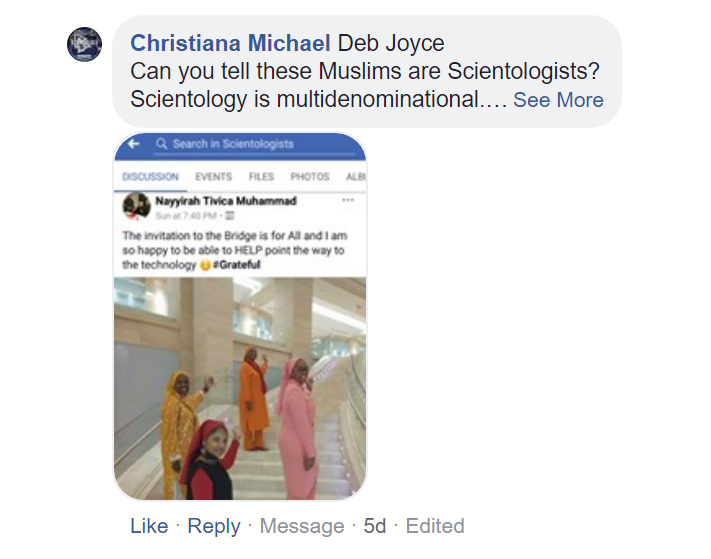 These ladies are members of one cult (NOI) looking to make commissions for suckering some people into another cult.
And all the while Fast Eddie Parkin and the STAAD League, those champions of human rights and fighters against bigotry and hatred (so they claim) not only support the anti-Semitic rantings of Tony Muhammad, they have given him their top honor and use him to fundraise for scientology's coffers (paying him commissions for everything he persuades anyone to hand over).
Hypocrisy HQ.