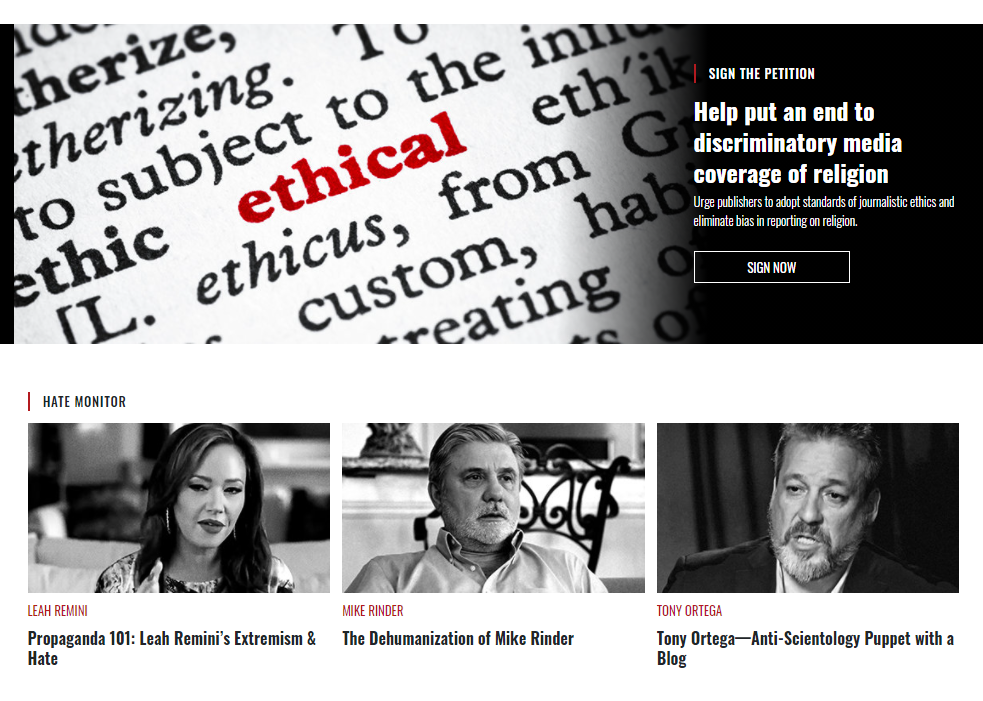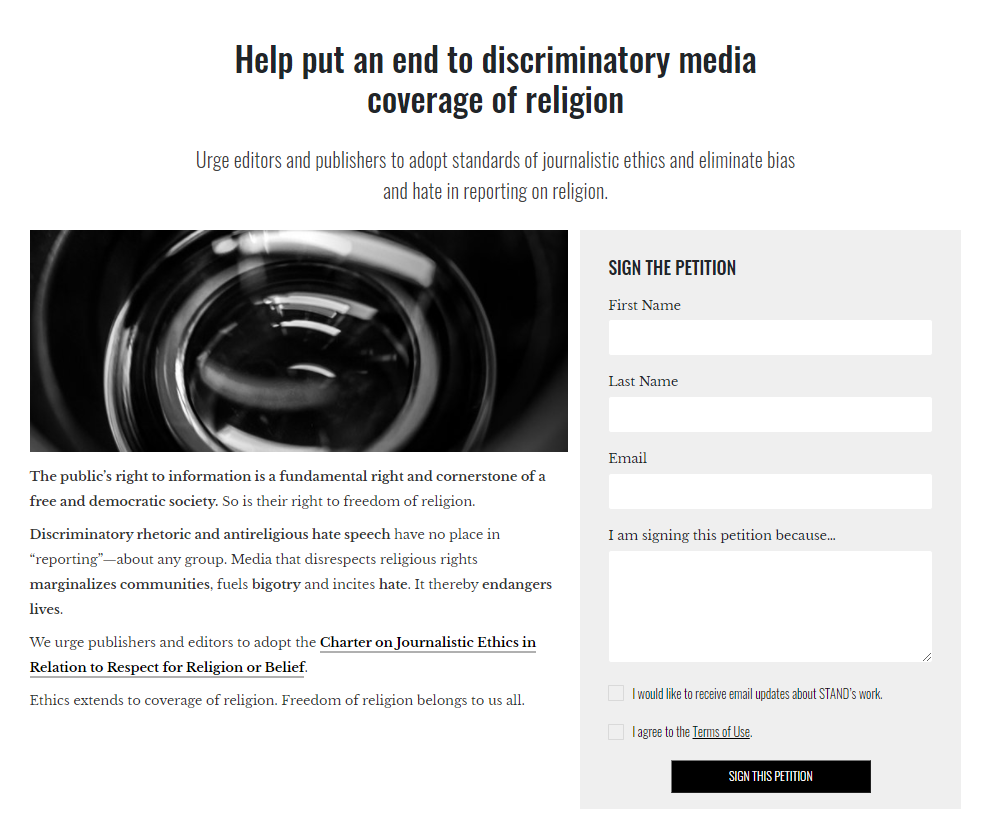 The fools at STAND either:
a) Believe everyone is so stupid they don't see right through them, or
b) Are only interested in communicating to their KoolAid drinking bubble-dwellers who accept anything and everything they say at face value as if it is unalterable truth, even if it contradicts something they said in the previous sentence.
The drivel they put out is so easily exposed as lies and propaganda it's hard to believe they even bother.
The image above is a screen shot from their website. Trying to sound like freedom of religion warriors for truth and media ethics they cry out "put an end to discriminatory media coverage of religion," followed by their own horrendously discriminatory "media" coverage of religion. These people  rail against "hate speech" yet that is almost exclusively what they traffic in…
Their religious hate speech is justified because the people they write about (like me) are "bigots" and "haters", so they are perfectly justified to say anything they like about me because I disagree with their abusive practices and activities. The targets of their hate are exclusively based on their assessment that the person is an "enemy" of scientology.
This explanation for hate is precisely what they complain about. Anti-Semites claim they are justified in their hate and bigotry because Jews control the world and the banks and whatever else. Anti-Muslims claim they are justified in their hate because all Muslims are terrorists. The list is endless. Scientology is justified in its hate and bigotry because everyone who says something they don't like is a liar and worse. Hate speech conveniently pigeonholes its targets with seeping labels and images. Read through the STAND website — it is a case study in hate speech and they don't even see it.
Hate creates blindness.
STAND League should put the three blind mice on their masthead.