I happened to pick up a copy of the new edition of Freedom magazine in downtown Clearwater (there are a number of stores that have an over-abundance of scientology promotional items on display — not sure if they are hoping to curry favor with the few scientologists that might stop in or if they are intimidated into thinking they will be put on a "blacklist" if they don't accept them).
This "special edition" is not the usual "Posse of Lunatics" or Anderson Cooper is a poopy-head or Lawrence Wright's mother wears army boots. This one crows about the accomplishments of scientology and especially of its most esteemed and fearless leader, Mr. David Miscavige.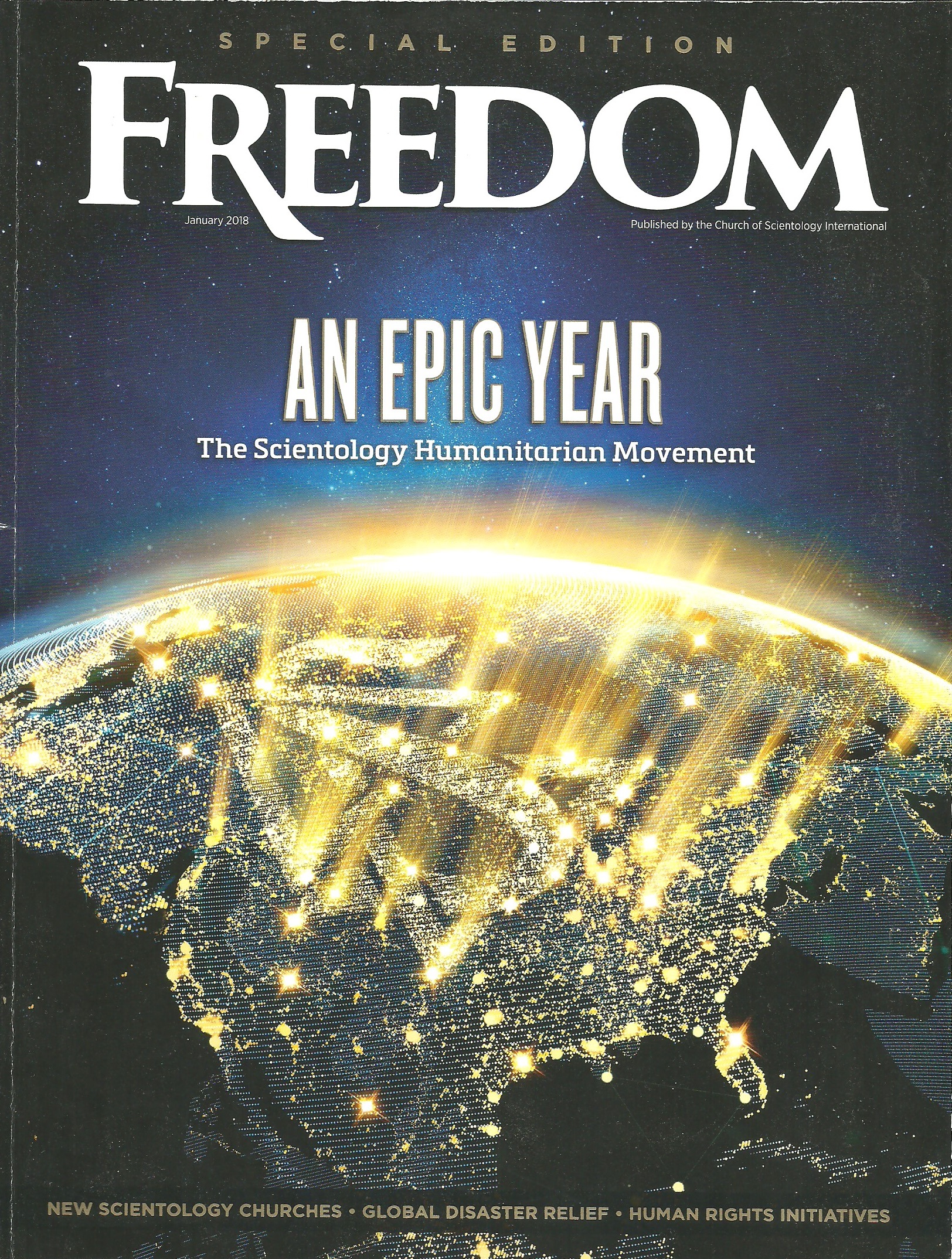 I'm going to pluck just a few of the pages of this 180 page lie-fest and note some of the most egregious falsehoods.
It's sort of CSN in print.
And it's kind of remarkable that nobody challenges their assertions. But then again they never appear in any forum where that would be possible. No representative of scientology even talks to the media on the phone any more, let alone live interviews. And when they are invited to appear, their only response is to have lawyers send threatening letters. This is why. Because it is impossible to defend the bold lies they assert in their internally printed and produced propaganda so they stay out of any circumstance where they may be called to do so.
Following are just three of the 180 pages of unadulterated bs.
I plan to do more in this series as the whim takes me.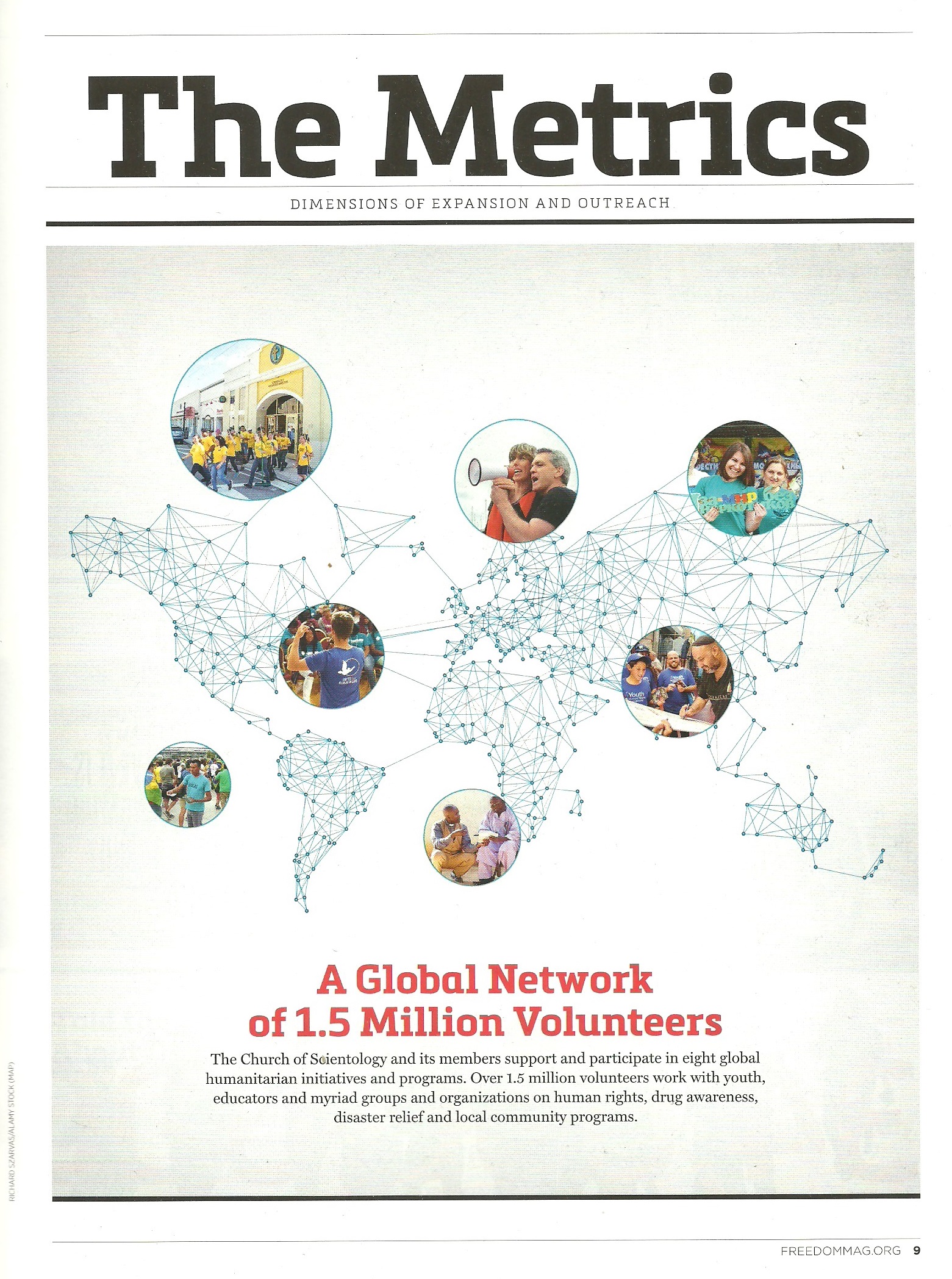 The first huge lie.
Scientology cannot get 100 people rounded up for a cataclysmic hurricane in Puerto Rico or Houston. A "network" of 1.5 million people… if they were asked to provide proof of this they would no doubt come up with some contrived stories about "training 200,000 people in India to do assists" and how their "network" includes the Red Cross because there was a Red Cross person who said they were helpful at 9/11. Whatever it would be, this figure is simply a huge, brazen lie.
And they go on with more on the  following 2 pages: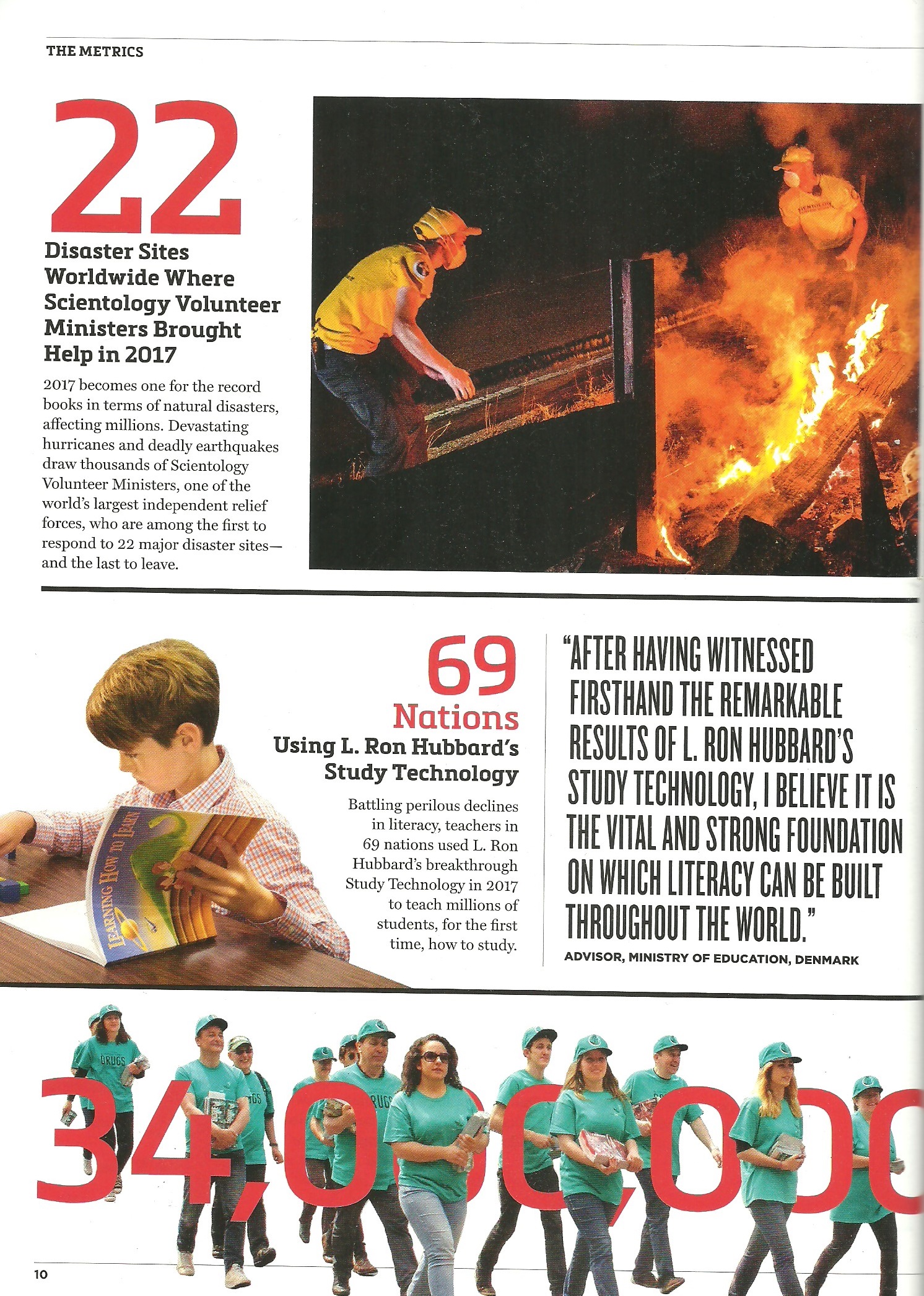 "One of the world's largest independent relief forces" couldn't muster any visible presence in Houston or Puerto Rico. A couple of photo ops. An NFL player single-handedly did more for relief in Houston than this supposedly massive international force of relief.  Scientology is still fund-raising and promoting their "ideal org" in Puerto Rico — that is where their energy is directed, not disaster relief. It's "self-relief" that always takes precedence in Scientology.
As for 22 Natural disaster sites — they may be able to come up with some photos of a person or two in a yellow T shirt in some of these places, but if anyone challenged them and checked with the communities concerned, this lie would shatter.
So too the claim about teachers in 69 nations. There may be people from 69 nations who have studied Hubbard's Basic Study Manual, there is no way there are teachers using this in actual schools in 69 countries.
And as for 34 million educated on the truth about drugs — they might have printed a few million of those free hand out booklets about drugs and left them on a shelf in libraries or local stores. It doesn't mean anyone was educated. But truthfully, this is probably the least egregious lie they tell. They DO actually make an attempt to educate children about drugs and anything that is done is a worthy endeavor. But humility is not their strong suit   This is ONLY done to generate goodwill. Their good work is not done for the purpose of helping others, it is only engaged upon when it's thought it will help scientology.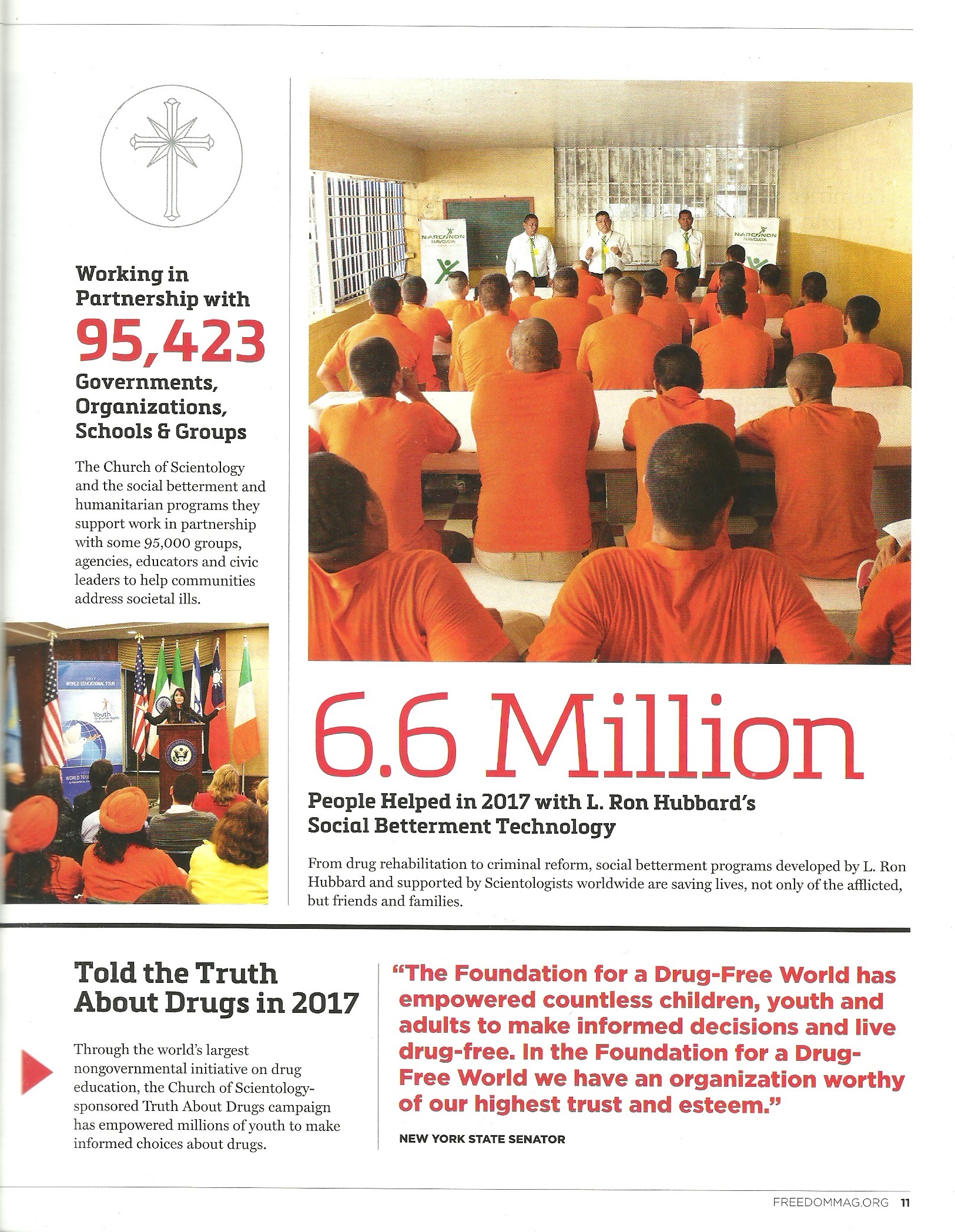 One of the all-time, Hall of Fame Lies is the idea there are 95,000 Governments, Organizations, schools and groups "in partnership" with scientology.  They could not even get 95,000 people in the world to publicly state they are a scientologist. There may be 100 minor government organizations around the world that use some form of Hubbard technology. No more than that. They fudge this number by including "groups" and there is NO definition for this. 3 people reading Dianetics once a week is a "group" in scientology parlance. No matter how you slice it, there aren't even many thousands of anything "in partnership" with anyone associated with scientology.
And as for 6.6 million "helped" – just a figure plucked from the sky. Like 10 million scientologists. Sheer idiocy.