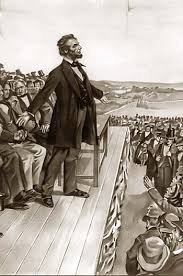 The Portland Wagon Train keeps on rolling.  
Here is the latest "WISE International" (Event Call In Unit IC), hype about the absolute VITAL importance of seeing this video of a speech given a month ago — complete with ridiculous, fawning over the magnificence of "COB."  
Obviously none of these people know the REAL story of Portland, just the Miscavige whitewashed version, and of course they forget the Crusade moved from Portland to Los Angeles and lost another massive case that WAS eventually paid to Wollersheim.  If you want to know the real story of Portland, read Marty Rathbun's book  Memoirs of a Scientology Warrior.
From: "WISE International" <president@wise.org>
Date: May 31, 2013 2:45 PM
Subject: One Time Showing In Your Area – 1 June 2013
To:
Cc: 

Dear Mark,

I earlier wrote you that history has been made.

Now I am writing again directly as a business professional and as a Scientologist as it is important to me that you are in the loop.

A very special event just premiered at Flag last week—standing room only—and I have included statements from those who were there below.

On Saturday, 1 June 2013 will be a one-time showing of a presentation from Chairman of the Board, Religious Technology Center, covering the Battle of Portland, with key facts that even those who were there 28 years ago didn't know!

Insurmountable odds were overcome to turn defeat into a monumental victory. And all this leading to 11 May 2013, where history was made all over again with the opening of the Portland Ideal Org!

Again, this presentation is a ONE-TIME showing, on Saturday, 1 June 2013 at your Org.

I want you there with leading WISE® members and ScientologistsTM from your area so you see this all together as a team.

See below for more.

Contact your local org now to save seats for you and your friends and your family.

Please do reply and tell me that you are coming!

And who else will be joining you!

Thank you for being a teammate.

Best regards,

Scott Waldroff
CEO
WISE International

P.S. Don't hesitate to spread my message to anyone and everyone you feel appropriate.

"I have no words. This is the time! We are going to remember this for a long time. It is so incredible that we are this close… I'm very excited about the future that is coming."

"Oh my god! I am so emotionally overwhelmed! It was so amazing to hear the back story on Portland and how you could tell it was near and dear to COB. It was so beyond amazing and I don't know what else to say as I am completely speechless!"

"The ribbon is officially off the box. The present isn't open, but the ribbon is off the box! I loved the back story of Portland—absolutely fantastic! I am still blown away and am trying to figure out what to say. It is very cool to have COB here and to talk to us and give us the whole story—I am so excited!"

"Somehow this event was so personal for me and I had such a very big win and cognition in listening to COB. What I really feel about this event makes my words sound glib. Oh my god, the professionalism and the appreciation of the team from 1985 just blew me away. It's a privilege to be here for this briefing and I want to know more, in fact I'm hungry for it."

"I am SO proud I am here right now at Flag. I REALLY get that the world of Scientology as we know it is about ready to change and the planet is going to be the most different place you can imagine. What COB said and what it means to Scientology and to duplicate how far we have come and how far we can go now in Scientology is mind blowing. It is validating of what I am doing now and I want to play the game even more." 
Not to be outdone, the Valley Doorknobbers took the Shermanspeak statement and regurgitated it without any changes.
I think I underestimated the power of this — Nobel Peace Prize is underselling it. This is the next GETTYSBURG ADDRESS!
———- Forwarded message ———-
From: Valley Life Improvement Center <valleylifeimprovement@verizon.net>
Date: Wed, May 29, 2013 at 4:48 PM
Subject: Fwd: After 28 years COB "opens the vault"
To: 
It was what many called the Gettysburg, the turning point, the pivotal event of the first half century of our religion.    It was what galvanized us together and gave us the momentum to do the momentous things that followed:   expansion and more expansion!   To those of us who were there,  the single word, "Portland," is all one needs to utter to evoke that watershed moment in our history, along with the thousand memories forever etched in that spring of 1985 that permanently transfigured us each personally and all of us as group into a force to be reckoned with .   

 

That was 1985.   Now, twenty-eight years later, Chairman of The Board RTC,  has "opened the vault" at last with the full hitherto untold story of Portland — just how high the stakes were,  just how evil Evil can be,  just how powerful Good can be, and just how much of a win was pulled off — so much so that it inspired the famous LRH ED "Winning," in commemoration of it.

 

I hope you'll join me this coming Saturday evening, June 7th, 8 pm, on LRH Way for what I understand will be the ONLY showing of COB's briefing on the inside story of Portland!

 

Let me know that you're coming — even if you've already been confirmed,    This will be beyond cool.   Pass it on.

 

ARC,

 

 

Michael Lewis
And in the ultimate sign of respect, San Diego MOVED THEIR MASQUERADE EVENT FUNDRAISER to make way for COB!!
Hello San Diego,

For those of you who don't know yet, you are about to embark on the greatest experience and moment on your time track ever as together we are about to get San Diego's fundraising done so we can open the doors to a beautiful Ideal Org where people can come and learn about the technology of Dianetics and Scientology!!!!!

Manuela and I just came out of Portland where we raised record funds in an extremely short period of time and we will be on project in San Diego to help you get your org DONE!!!!!!! Yes, this is going to be an over the ramparts, howling charge over the next few weeks and how about finishing it on the 4th of July? What do you say San Diego? How appropriate to complete on this freedom day in America!!!!

Now, you have seen the promotion for Masquerade event on the 1st, but here' s amazing news!!!! We have just received the video presentation from Chairman of the Board Religious Technology Center covering the entire Battle of Portland and this video will be shown on the 1st of June in every org on the planet! This is an event of major historical significance. It's the earlier beginning to the end of the war with the IRS. It's the history that nobody has ever heard and you don't want to miss this, so we are moving the Masquerade to the 8th of June as you do NOT want to miss this one time opportunity to see history that was again made in Portland with the opening of their Ideal Org on 11 May 2013.

For those of you who were at the Crusade in 1985, you will relive the moments as COB tells the story. If you weren't there, you will get chills when you hear what happened!! Find out how we overcame insurmountable odds to turn defeat into a monumental victory!!!!

Place: San Diego Org

Time:6:30pm

Date: 1 June 2013

I hope to see every one of you on Saturday the 1st for this incredible event!!!!!!!

Much Love,

Marliese Lochner
San Diego Ideal Org Project I/C
Now, just what IS all the fuss about?
Here we have some notes taken by a staff member from the "Staff Only" pre-showing of the ONE TIME ONLY, MOST IMPORTANT VIDEO ON EARTH "COB Portland Address":  
Miscavige was intro'd by Erin Banks as the person who had conceived and led the 85 battle of Portland and he is now here at the opening of the org.
He spoke about live and die. He said how many people were at Portland – some just children packed into a Winnebago by their parents and brought here on a trip 28 years ago – now young adults. That in 85 the government was coming for Scientology.  The GO went PTS but before government could get them they (the church) had already isolated the culprits and thrown them out.
He made quite a point of saying that the church had thrown out a lot of baddies. He mentioned RJ38.
He briefly mentioned a bunch of baddies (internal) who planned to more or less overthrow the hierarchy then grab all the money for themselves (divide it up). Also said something about bankrupting the church. "take over, corrupt the tech, then close it down."
The talk glossed over the Portland thing. Very lightly said court case was lost. Had been lot of hassles from lots of governments around the world. There were the psychs saying religion brainwashed.  Deprogrammers filed law suits – government call the people filing these "government agents or informants" so they got immunity (this was also said to have happened with others) including "apostates" (the term was used several times).
Then the IRS entered in.
Portland was a test case.
There was a woman who did a few weeks on a comm course and she testified against the church – anybody could testify.. 11 week trial. 17 may 1985 judgement was handed down. $39 million.
Psychs were witnesses.
Decision was made. They had wakened a sleeping giant. You had to BE a Scientologist in action. 15000 gathered opposite the court house, 28 nations.
At some point he made a strong point, inter alia, that LRH was no longer leading (managing) and then also was not there (deceased) and we survived both incidents.
The overall flow and tone was quite light (where were the strong emotional moments I had heard about?) – all just brushed lightly over – emotion conspicuous by its absence.
Scientologists (or "them" 0r the bunch who orchestrated the Portland protest) were in court doing something or other and the judge said all the anti witnesses were evil characters and the threw the case out.
Psychs – dust
Deprogrammers – dust
No more denigration of any religion
Apostate government informants – out
No more denigrating of religious leaders
LRH tracked it all on TV and when they won he wrote a victory (paean?)
"Proud knowledge of accomplishment" (it was a few lines long.
OUR TIME IS NOW – full momentum (all said very quietly and calmly and pie faced).
Planetary lift-off – Ideal Orgs just like this one.
THIS MY FRIENDS IS WHAT ALL THE HOOPLA IS ABOUT!!!
A PERSONAL VIDEO SALES PITCH FOR IDEAL ORGS FROM DEAR LEADER HIMSELF.
Ideal Org income must be down and he is single-handledly getting the stats up.
Three cheers for COB!  Words fail me.