How many people should two "St Hill" size Ideal Orgs (Jbg D & F), plus another Ideal Org (Pretoria) plus another org on the "launching pad" to become the "next" Ideal Org be able to round up to watch the One Time Only showing of the greatest speech since the Gettysburg address? A few thousand for sure…  Right?  After all, due to their massive expansion, these guys have their own "Advanced Org" already purchased and CGI'd for the world to see!  It must be rocking and rolling in Joburg in this period of the greatest expansion in history. The floorboards must be caving in…
Well, if they PROMOTE the attendance was 160, and you can bet half of them were staff (after all, these St Hill size orgs between them have 300 staff according to their PR….) then that's 40 people per org.
That is if you believe the 160 figure. Maybe, if you include children…. If you count the heads in the photos its not more than 100. And let's not forget, this is also the "Cont Org" and the CLO is there and this crowd includes AT LEAST 10 vampires from the SO hungry for blood.
And this is what they are proud to present to Mr. Miscavige in compliance to the endless stream of orders to get EVERYONE to this ONE TIME ONLY spectacular.
Straight up and vertical is looking pretty limp….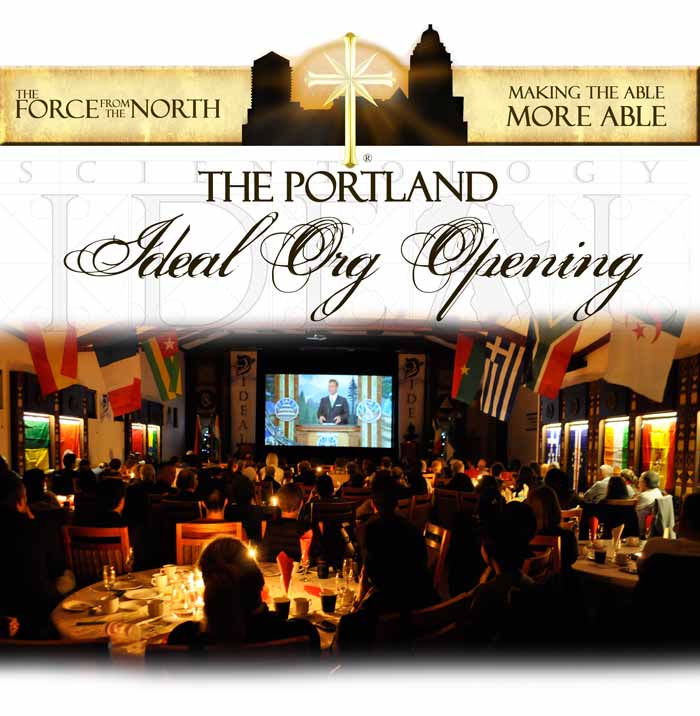 Last Saturday, the 1st of June, a showing of the Portland Ideal Org Opening was held in all orgs on the planet. In Johannesburg, 160 arrived to hear the briefing done by Chairman Of the Board RTC on the Battle of Portland, 1985.

The one-time showing of the in-depth briefing was very well received and gave all a new view on what happened at that epic victory.

After the showing a fundraiser was held for Johannesburg North Ideal Org, and it was a huge success! The valiant attendees fundraised up a storm and did it in true Scientology style – uptone and determined!

See below for the fun!!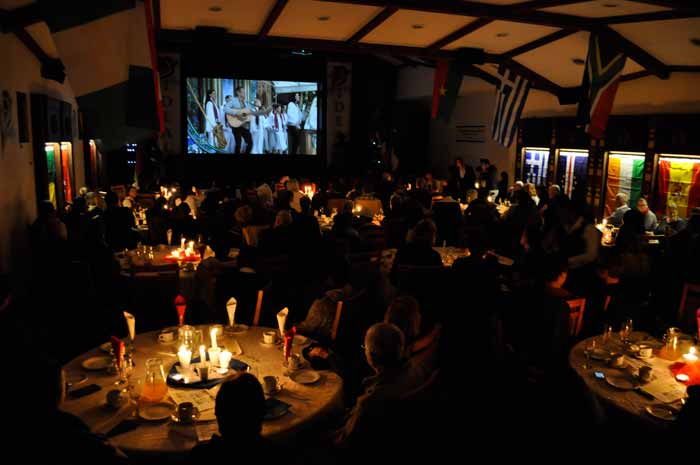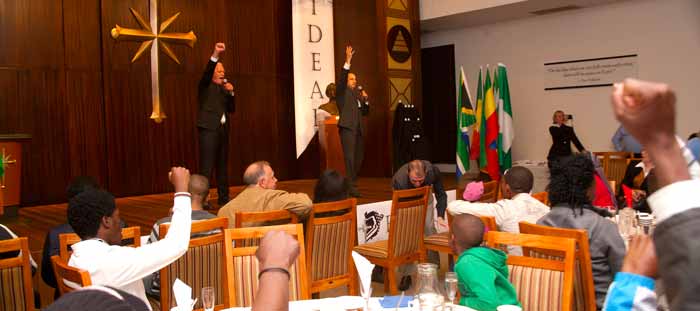 "If anyone ever had any doubts about where we are going, what management is doing, the Portland event revitalizes one as a Scientologist and puts one 100 percent behind our Management. This event revitalized all my OT VIII wins. I had tears in my eyes during the briefing." – JG

"This event was very spectacular. The History of Portland was SPECTCULAR. I remember at that time, I was very new to Scientology and I remembered that we were under attack and it was absolutely crucial that we had to WIN. When we finally did, we celebrated but we never knew the story why. Now hearing it, I fully understand why that was considered the make-break point. The event itself, the setup, the presentation was great, loved all of it, very high-toned. To me, this event was very emotional due to my history with it. I was also very happy to see the beautiful Ideal Org in Portland, its a very big size, the building is beautiful and I am really happy to see that org open." – WH

Oh, and what a surprise — the REAL reason for getting everyone to see this monumental event — it was a fundraiser.
Who could have guessed?