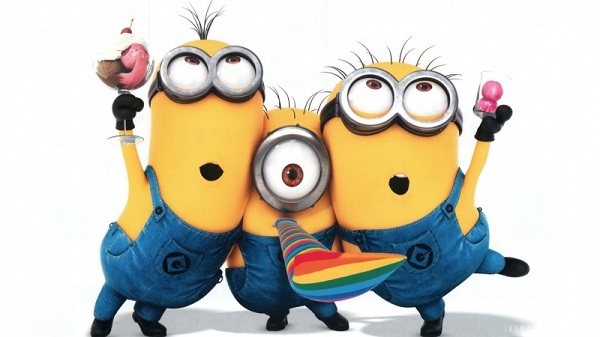 Massive IAS campaigns…
…that have affected thousands. Impressive eh?
He also is promoted as a Class VI but there is no GAT Class VI??? Daring.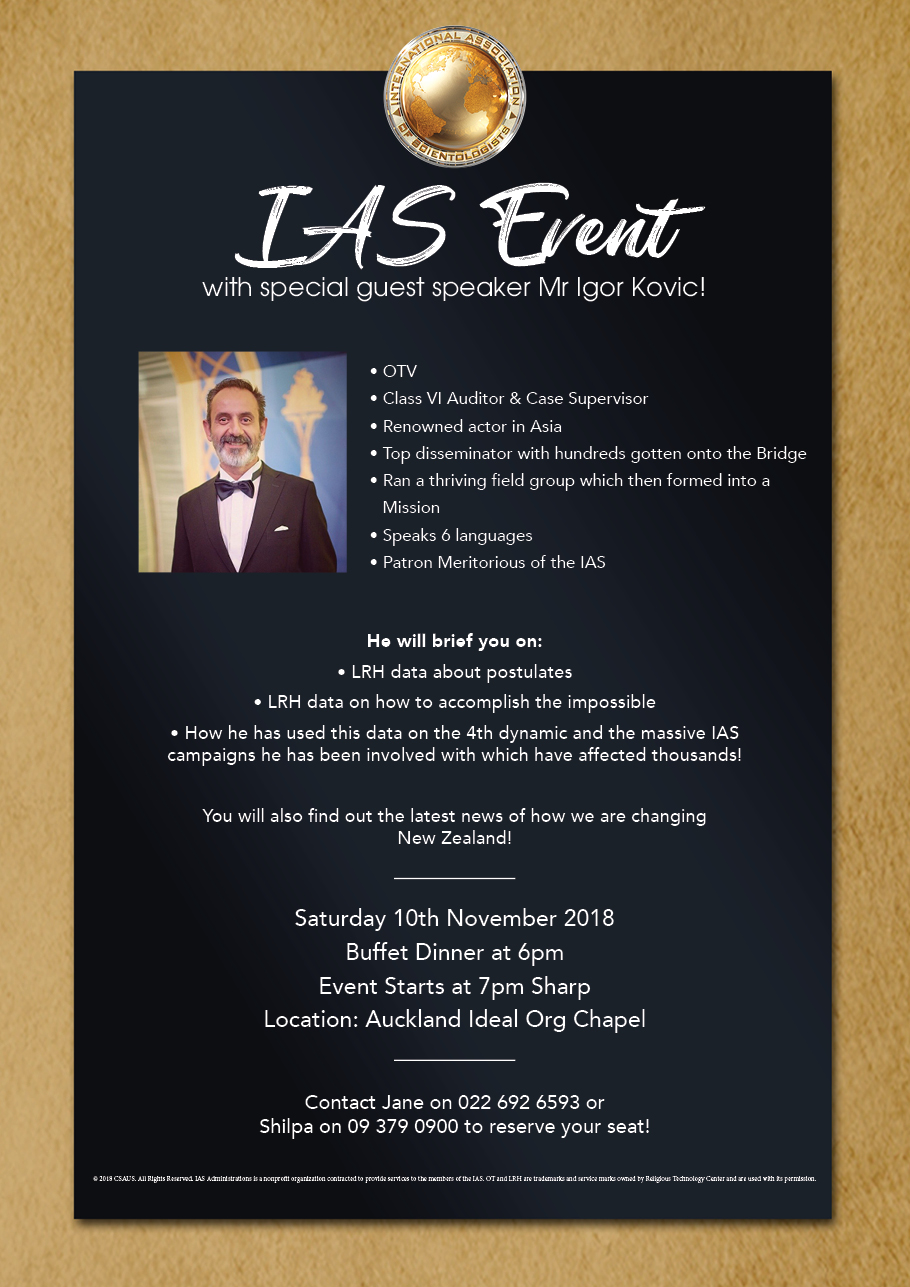 Bet you have to pay for this…
They might let you in for free, but the regges won't let you out….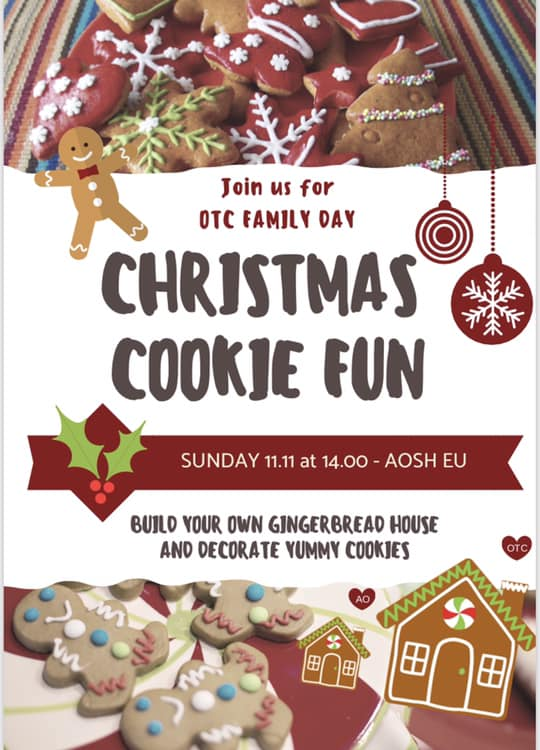 Arhus ideal org
Wouldn't you be better off trying to get some people through their OT levels? You already have an ideal org down the street and a bunch in Germany, Switzerland, Italy, Spain, Holland, Belgium, Sweden, Israel and Spain. And yet you're empty and your stats are down (which is why the Captain was removed from post). Another "ideal org in the boonies" of Denmark no less, isn't going to help you get more people onto the OT levels…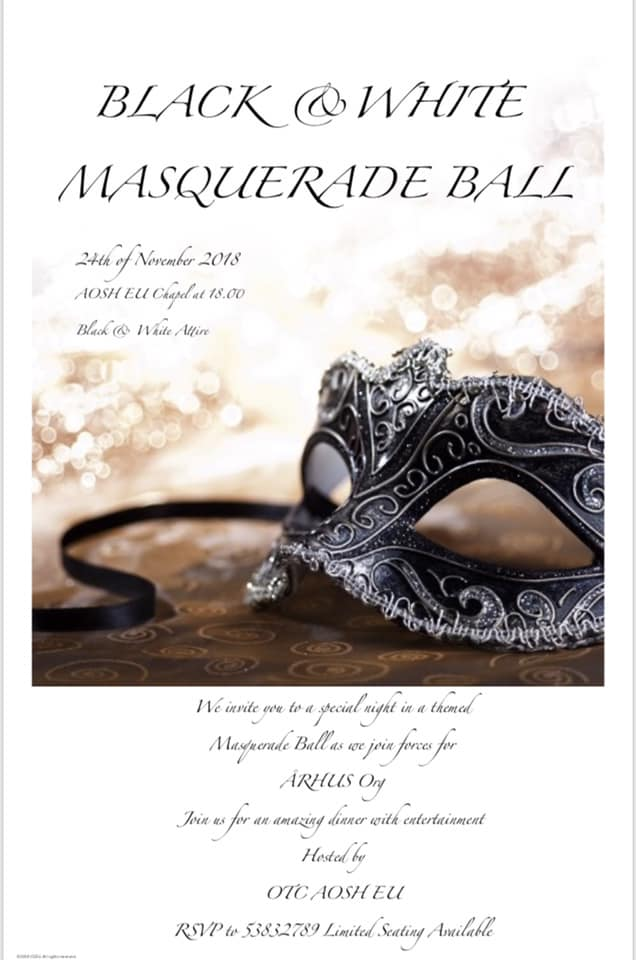 Guarantee your infinity of future…
Such an odd concept when scientology believes it's already guaranteed.
But they're going to have a Master Magician there to splain it to you.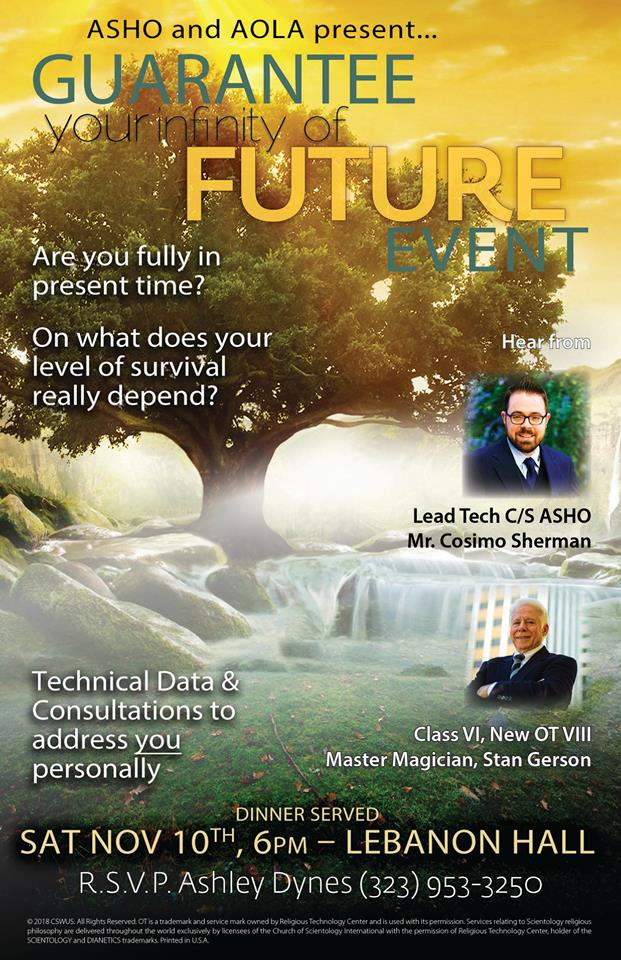 Save the [changed] date
The location however remains the same. Nowhere.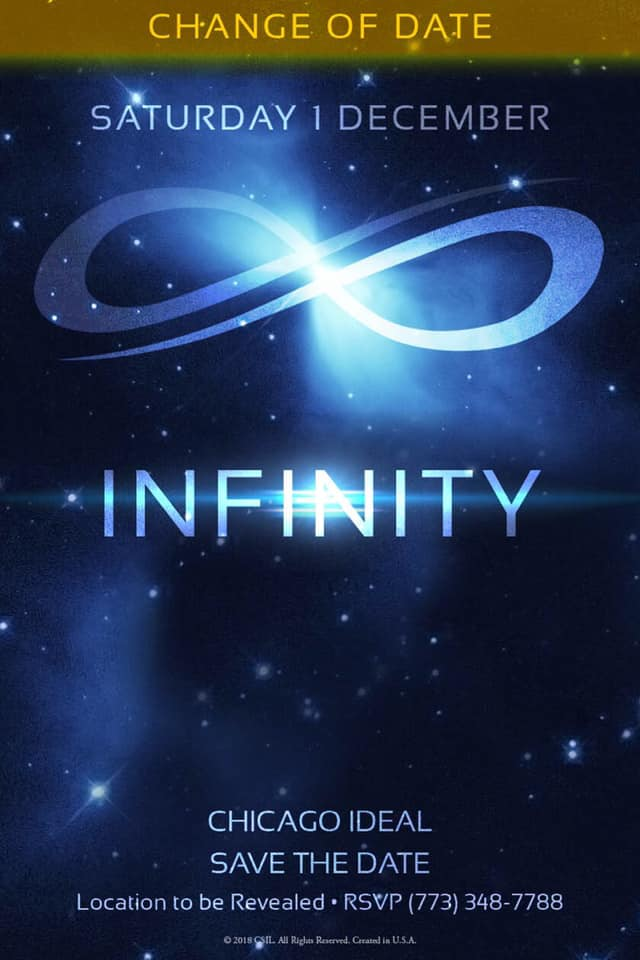 Not to be outdone
They've raised the Master Magician and brought in a "world-class" mentalist.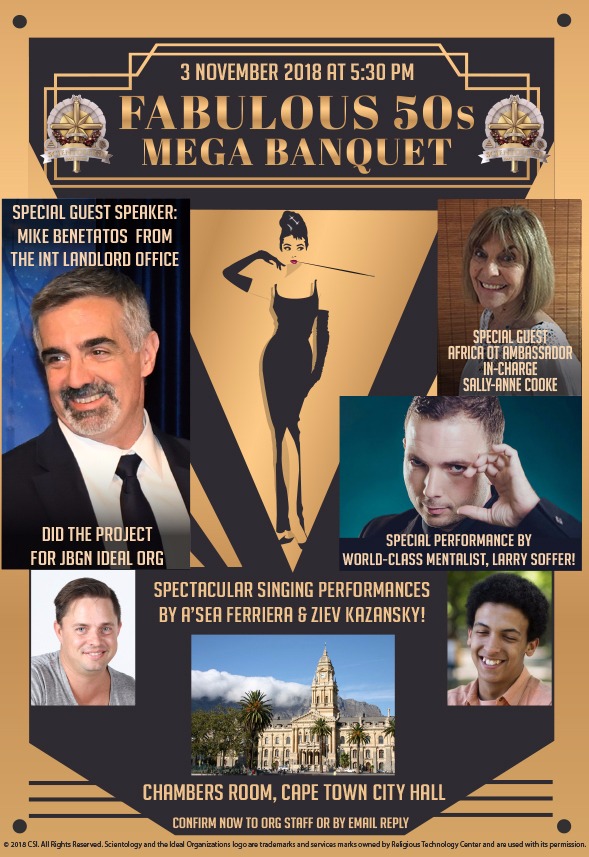 Right
Wish the profound words like this and "My Philosophy" and other stuff was what scientology was actually about.
And the very idea of "'ideal orgs" has nothing to do with this.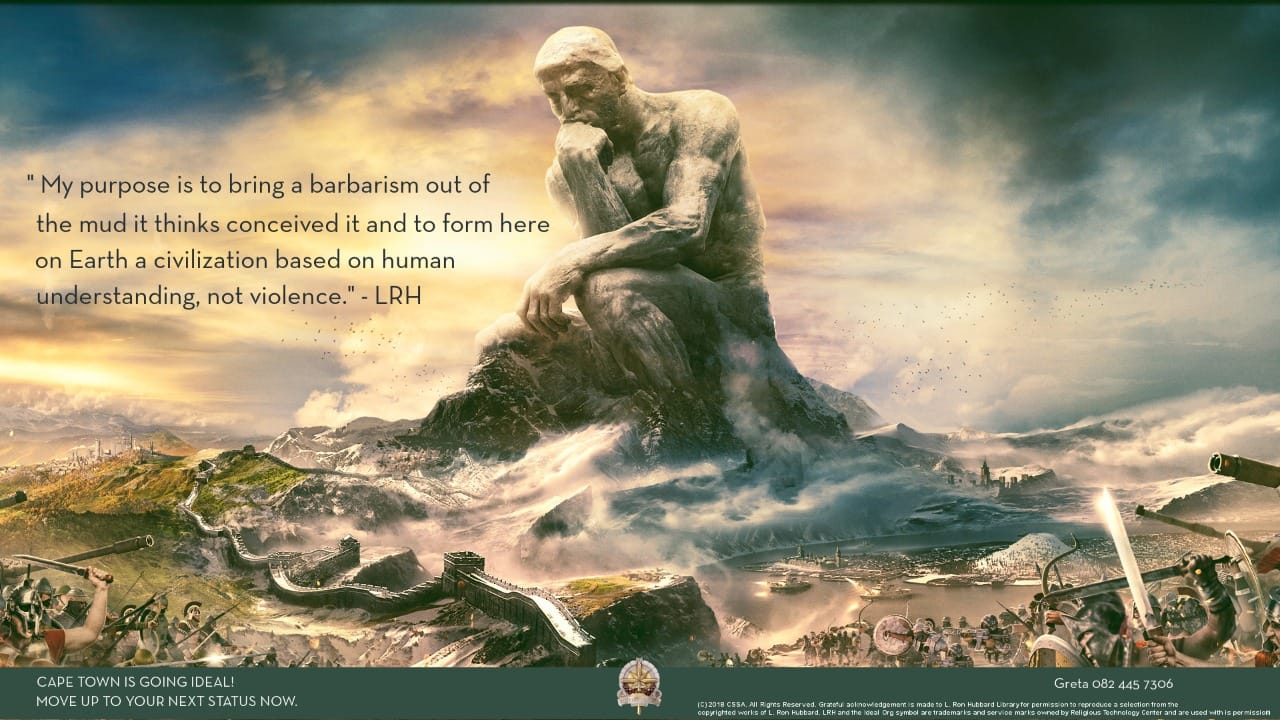 Is this serious?
$100K for a nanny in Clearwater?
Ex-SO? What's with that? Bet she doesn't have a green card… at least not one that is not based on being a "religious worker."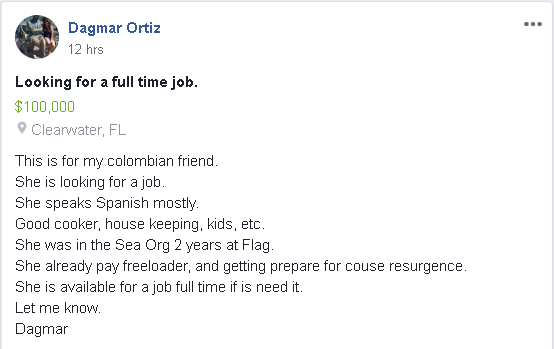 Tom Cruise's sister and the President of Criminon International
Seem a bit out place, no?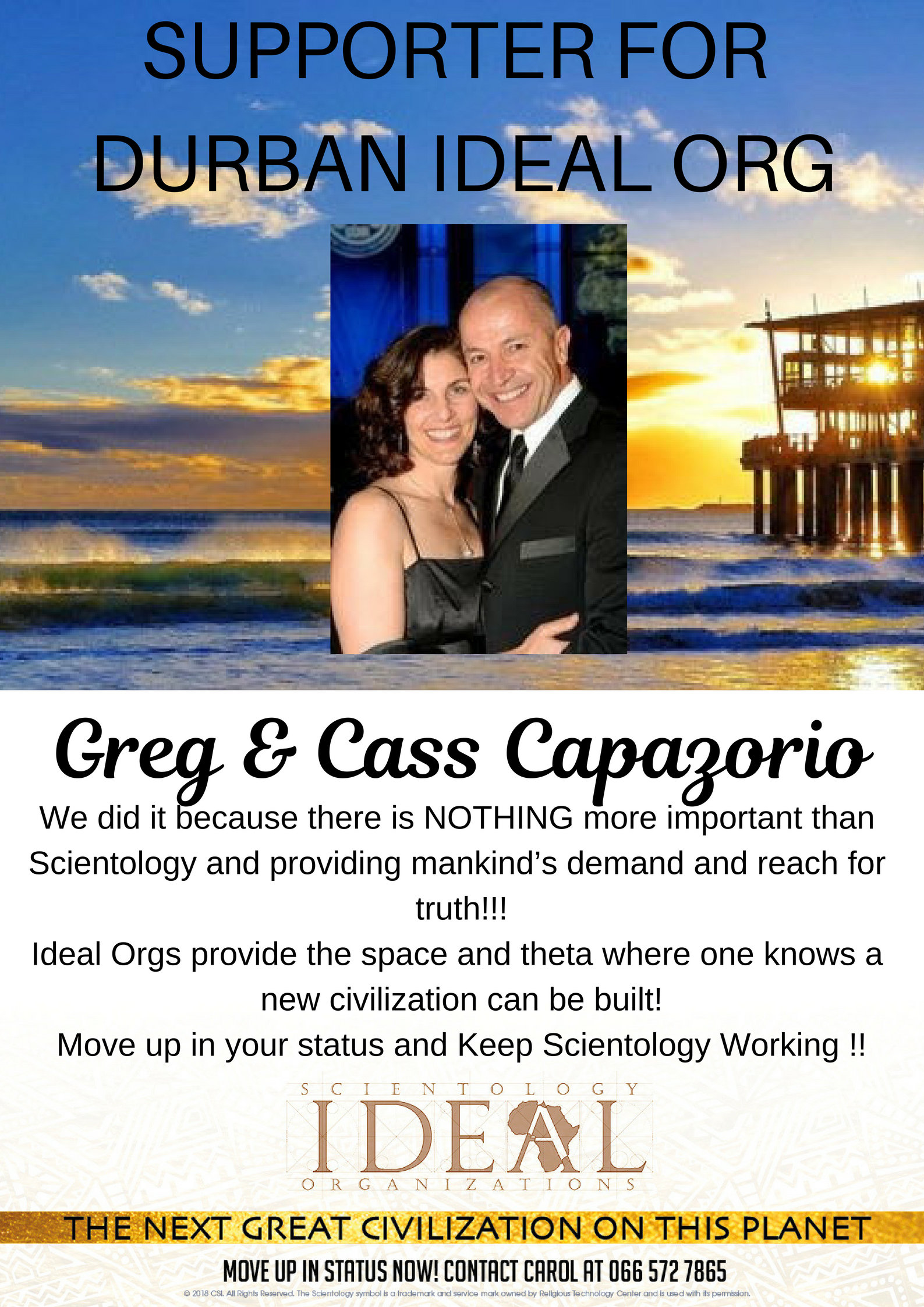 Nobody to audit at Flag
So they sent 5 tech staff to Australia?
Desperate times apparently calling for desperate measures.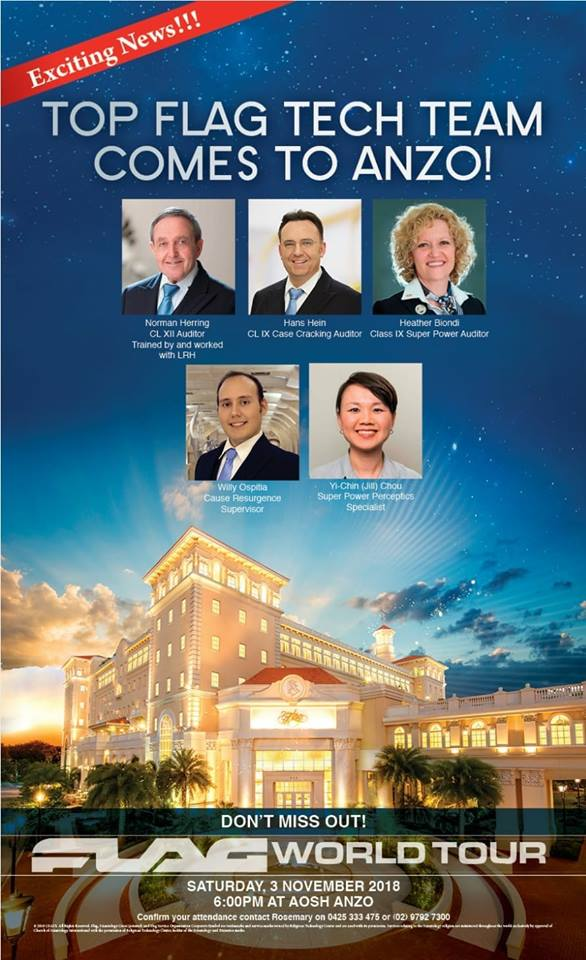 Riddle me this then Elio…
Why is the Freewinds perpetually empty and unable to pay its bills?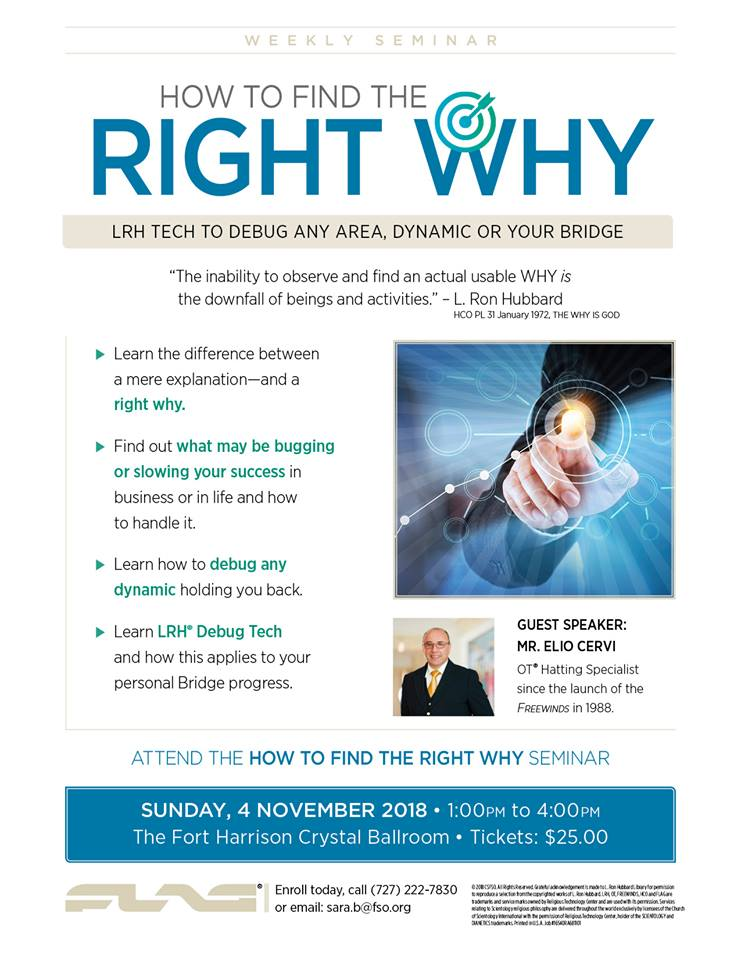 Cringe Corner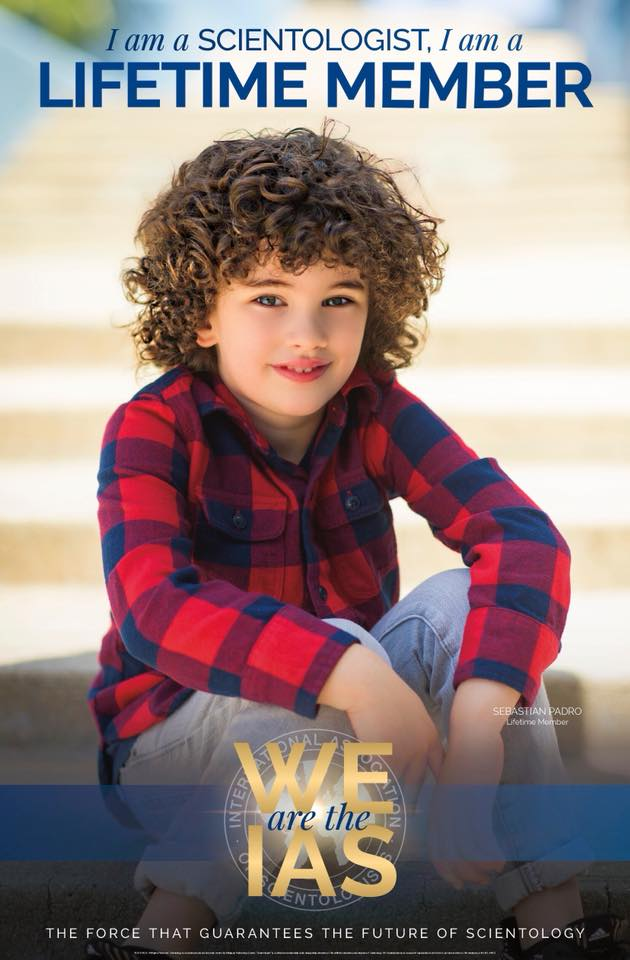 1000 full Basics completions?
You mean that in 13 years you don't even have 1000 people through the Basics in LA with 6 ideal orgs, ASHO and AOLA???
Wow, that 10X expansion is really epic, watershed and amazing.
Also, this is a pretty strange success. She doesn't need to worry about people's reactions? According to Hubbard, that is ALL art is about, let alone Axiom 10?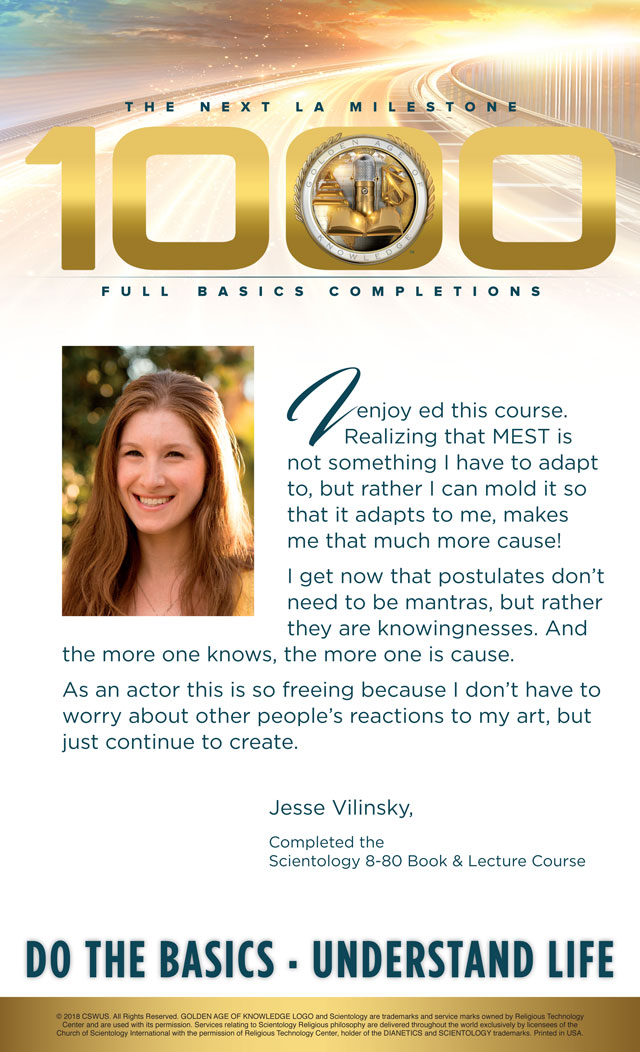 The Monster Meet and Greet
They brought out the regges and everyone started screaming…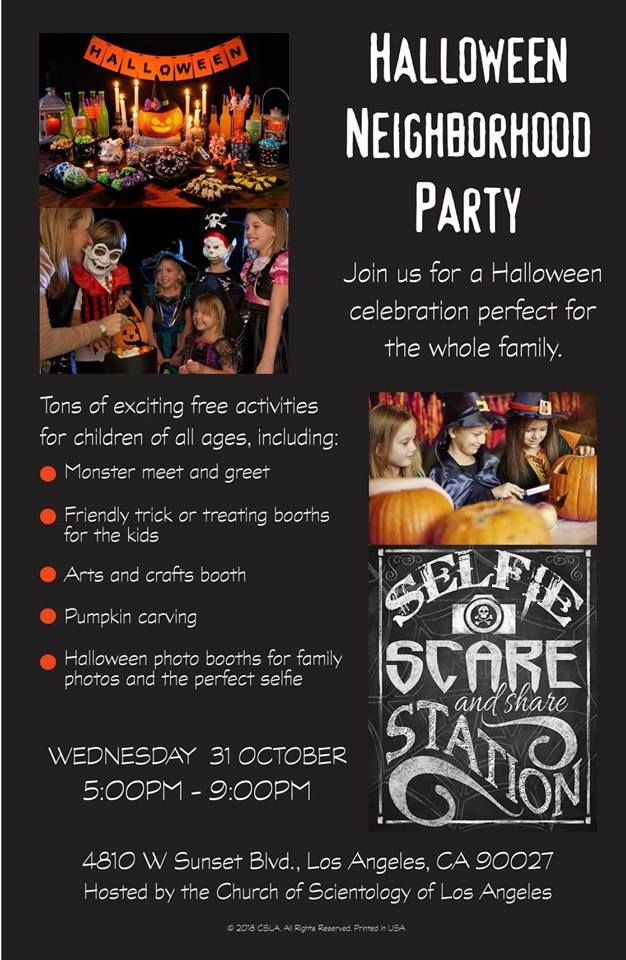 Lighting the future? 
Only in their minds.
The point of this is?
Oh yeah, bodies in the shop for the regges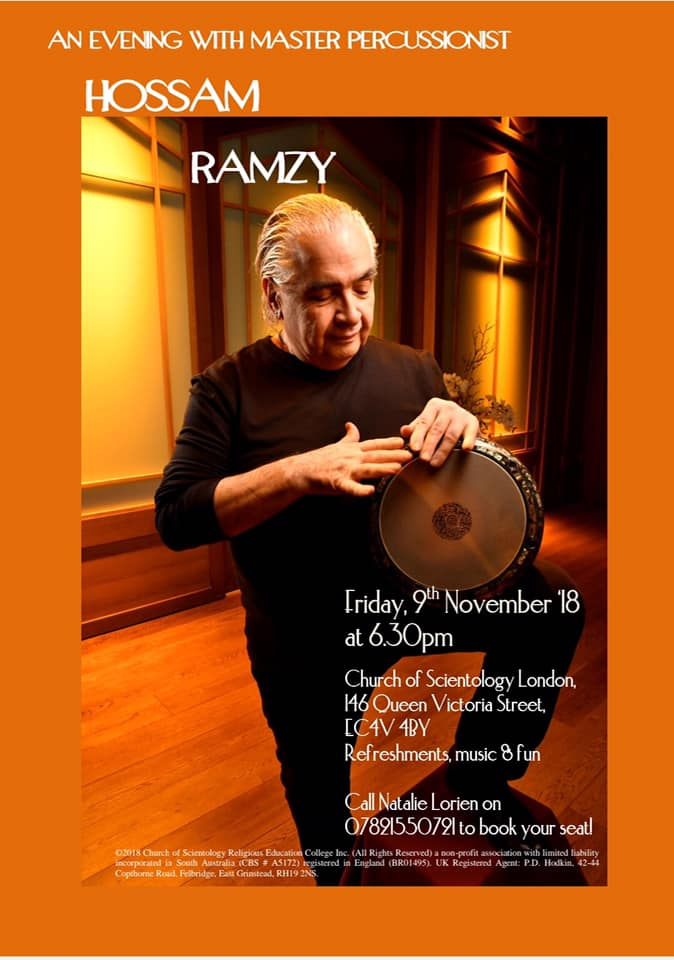 Alfraudie on the commission trail
If TonyMo can do it, so can Alfraudie. All the way to Melbourne?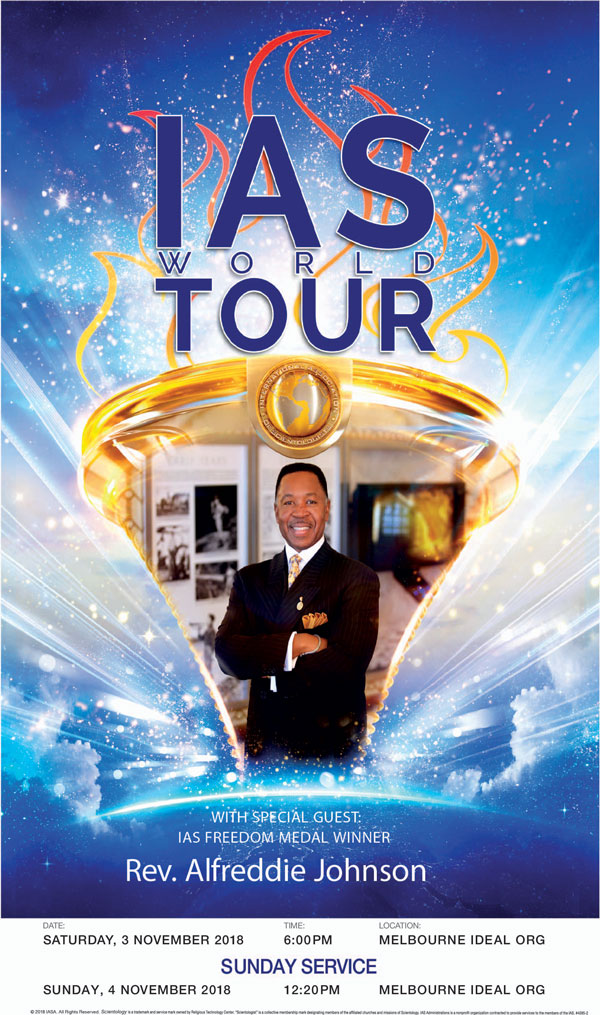 Come for the horse race
Learn about havingness…
Next week they be showing the WWE and teaching you about ARC.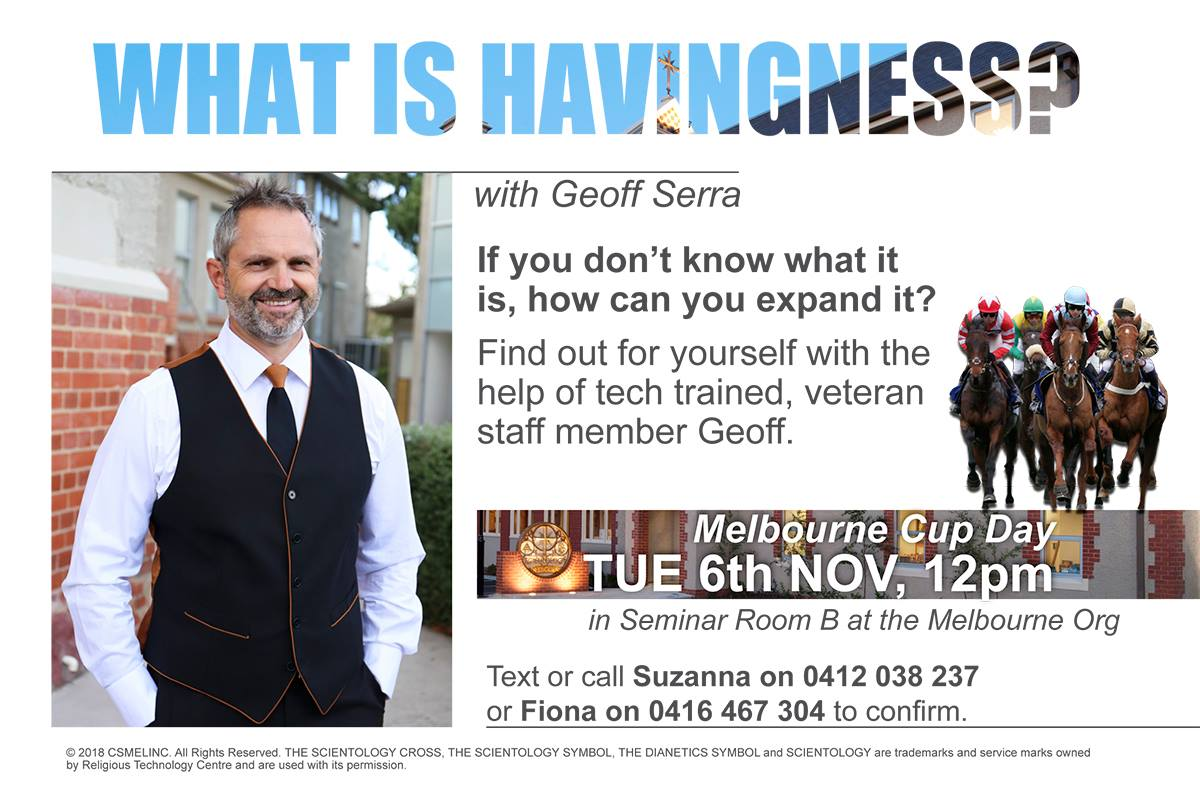 Really?
I suspect (as Melbourne org is STILL not St Hill size and thus has no Universe Corps) she didn't pay for this with her staff pay.
You can have it all as long as you had it all BEFORE you joined staff. And then it will erode away until you have nothing, but proudly announce it to the world as "having everything" (because the ONLY thing that actually matters is your "purpose" of being on staff and with that you have "everything').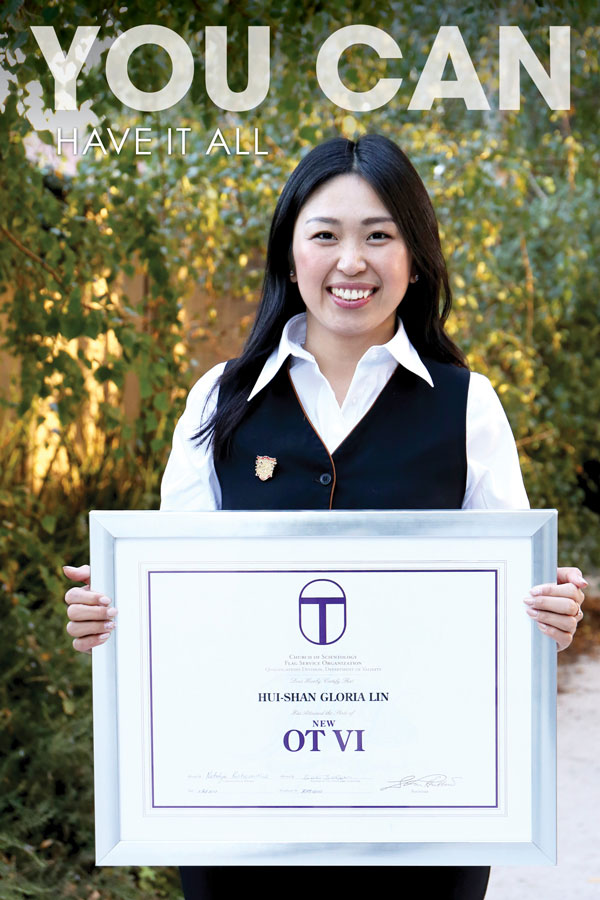 OK this is weird
They gave money to make sure the tech is available, as they realized this was needed WHILE they were availing themselves of the tech?
So, they already have the tech (of course) but they need to give money to make it available…
Scientology and logic does not compute.
The outfits are cool though.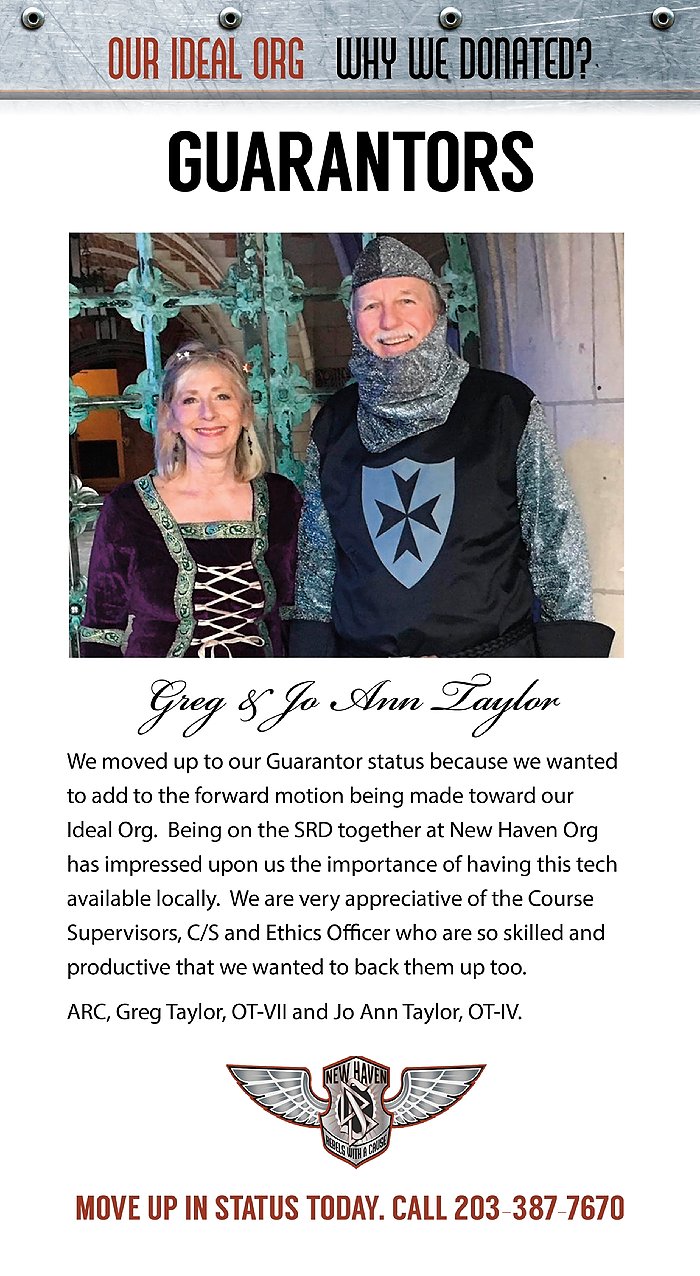 Only in an ideal org…
…can a reactive mind be handled or where people can go free.
Otherwise, no dice.
Those groups, missions and non-ideal orgs might a well close their doors officially.
That these people have bought this line is an astonishing job of salesmanship.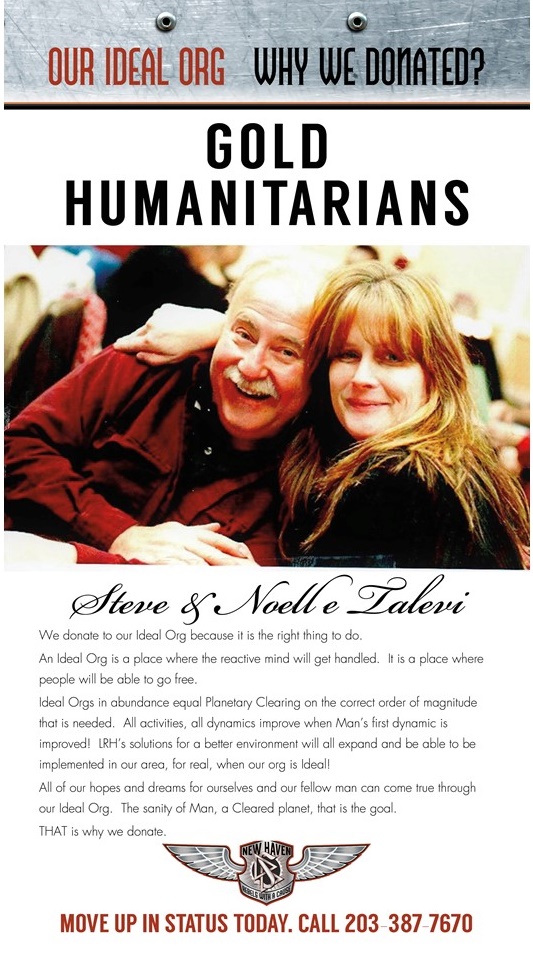 A Sea Org Recruiter at a Mission?
What? He is not in the Sea Org but is recruiting for the Sea Org.
Sean — why aren't YOU in the Sea Org?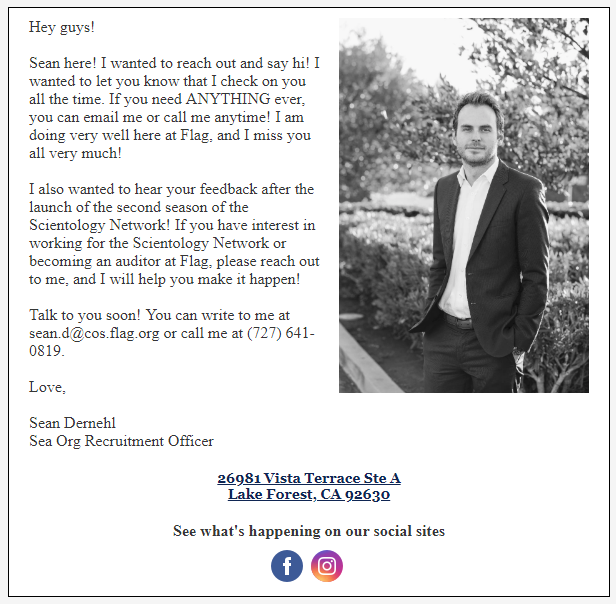 Don't leaf me hanging?
Nothing corny about this….
Learn how to get people to watch scientology TV
Clive Rabey is now the expert on this too…
And given his unparalleled success in managing to get no less than 6,000 people started on OT VII in more than 30 years you can bet the CSN is going to see a huge spike in viewers…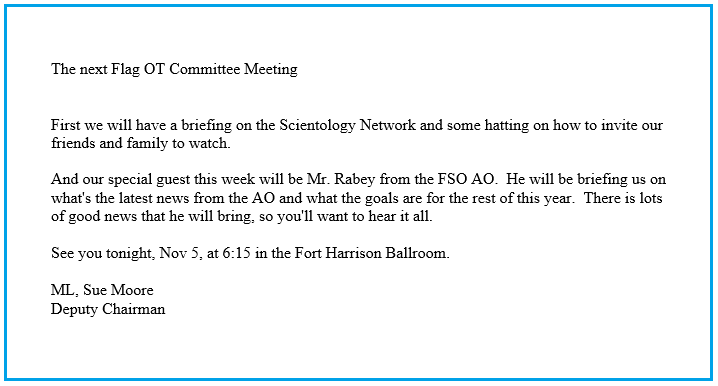 A special guest star?
Wonder if they're bringing James Barbour back for a redemption tour (if you don't know this story, google it)…
Otherwise, why not name the person?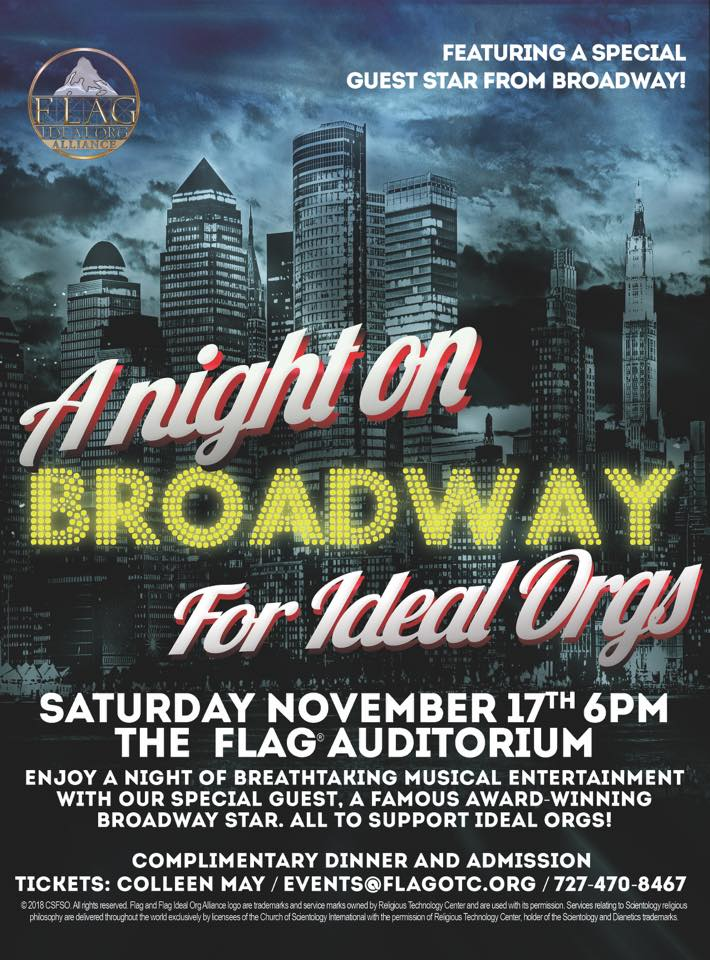 Foolishness
Requires no comment. Makes no sense whatsoever.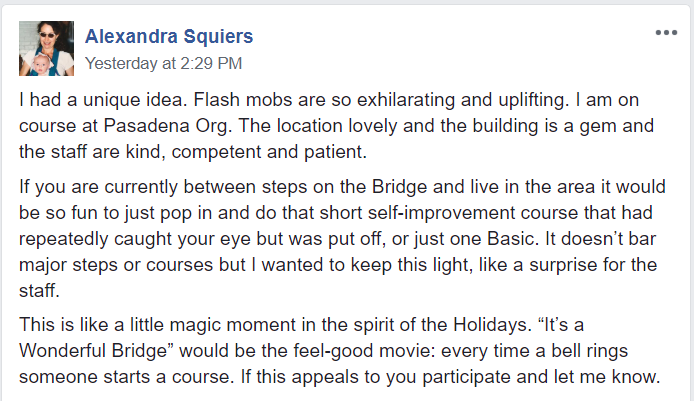 We can't even launch our launch…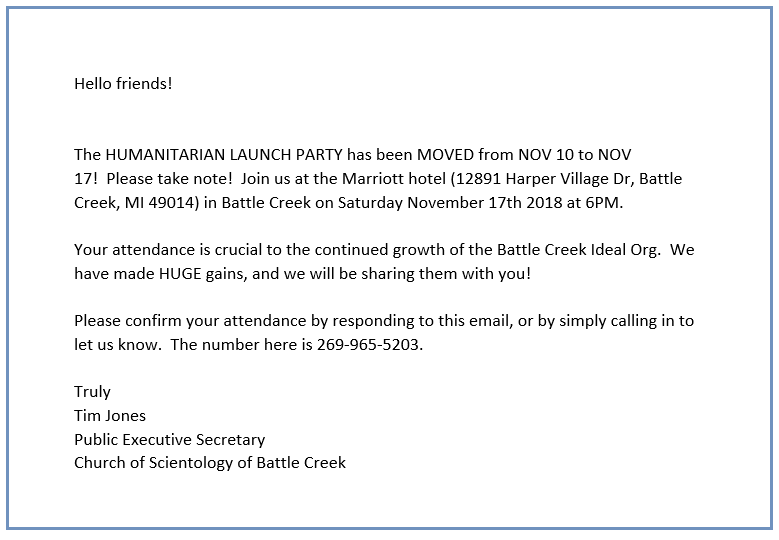 You really love social media?
Except for all those things that are not favorable to scientology.
And BTW, didn't they tell you, "Curious?" is not to be used any more because SP's have been making fun of it?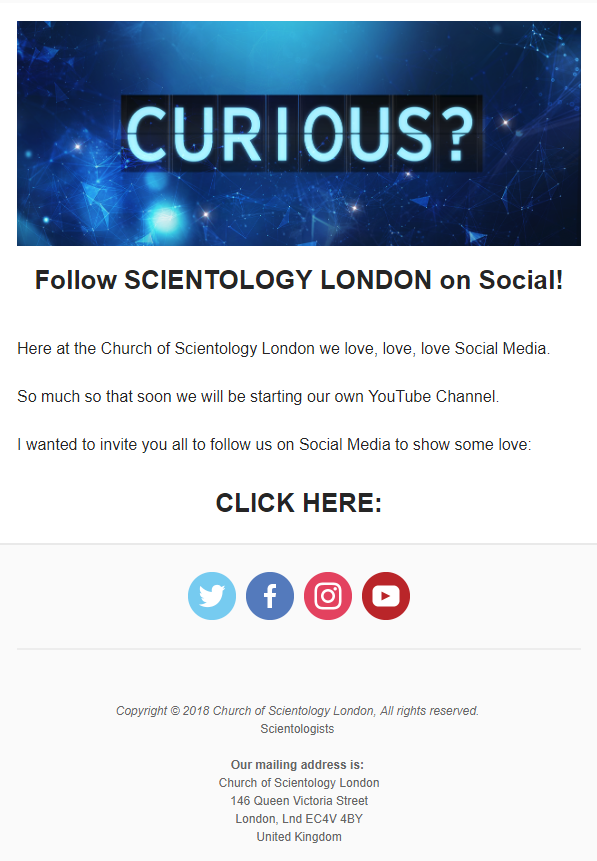 How much further can you get?
No further.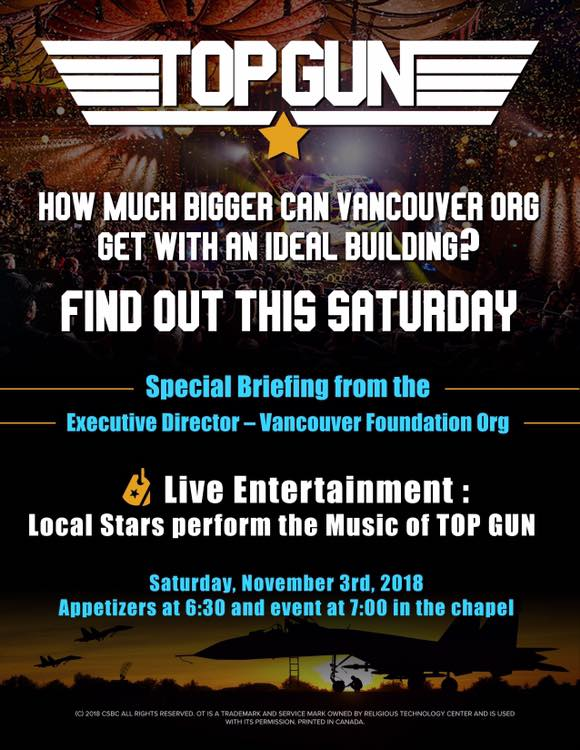 I guess he forgot why he donated?
One of the stranger posters ever…