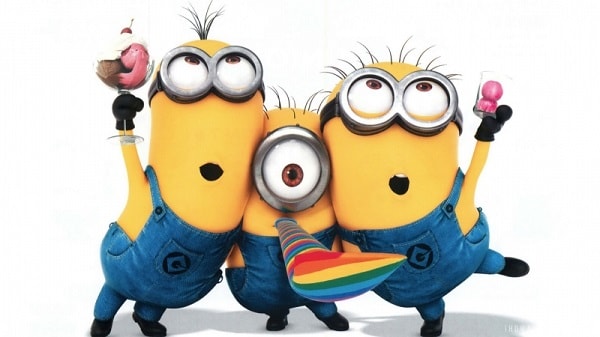 She not only found "truth"…
She got a job.
Oh dear. Wait until she gets her "pay"…
Why is St Hill pitching itself in Spanish?
They are supposed to service the UK. AOSHEU is supposed to service Europe.
Of course, the problem is there aren't enough Clears being made in the UK (if any) so they have to look elsewhere.
The real state of scientology.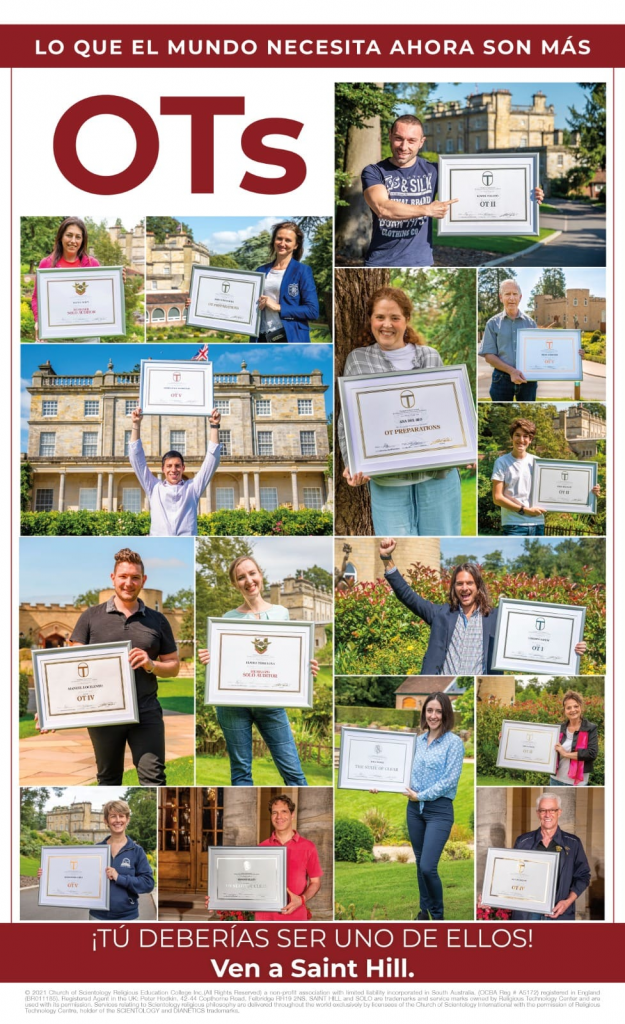 A virtual "briefing"
The difference between this and a reg call?
Absolutely nothing.

Come join us in quarantine!
What could be more fun that flying to LA to spend two weeks locked in a scientology hotel.
Flying to Aruba to spend two weeks in a wog motel?
Based on the works of "bestselling author" L. Ron Hubbard
Why is New Era holding a WISE webinar?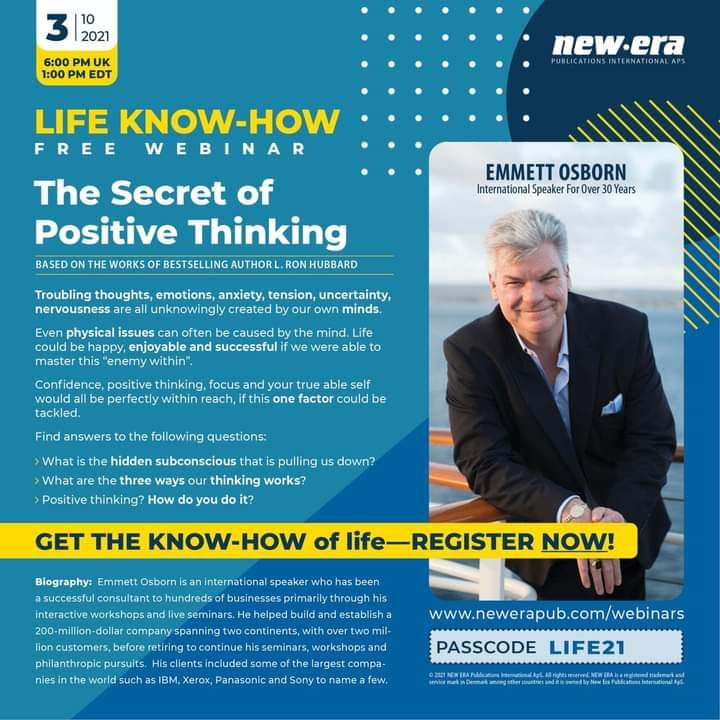 Our last live event before we open…
What does that mean?
Whatever — you do not want to miss the "unique" message from the Tech Sec Fdn.
What no food?
You can bet the turnout will not match the ones when they offer food.
The FP must be slim….
And why is this on two nights?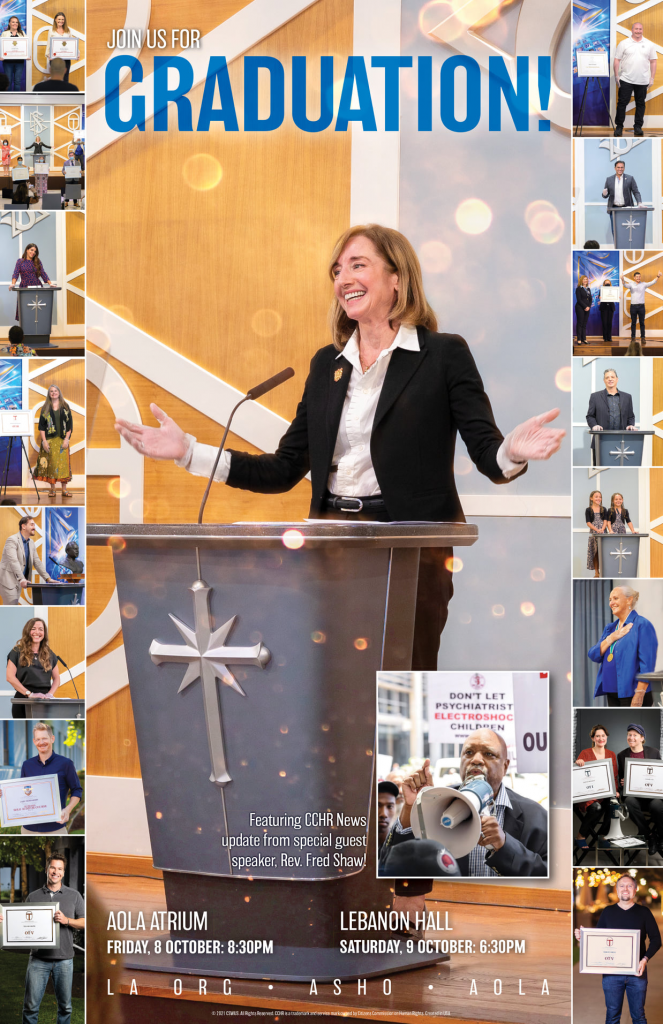 Bet he has no clue
Just who he is going to bat for.
Or that he is going to end up in some scientology promotional items.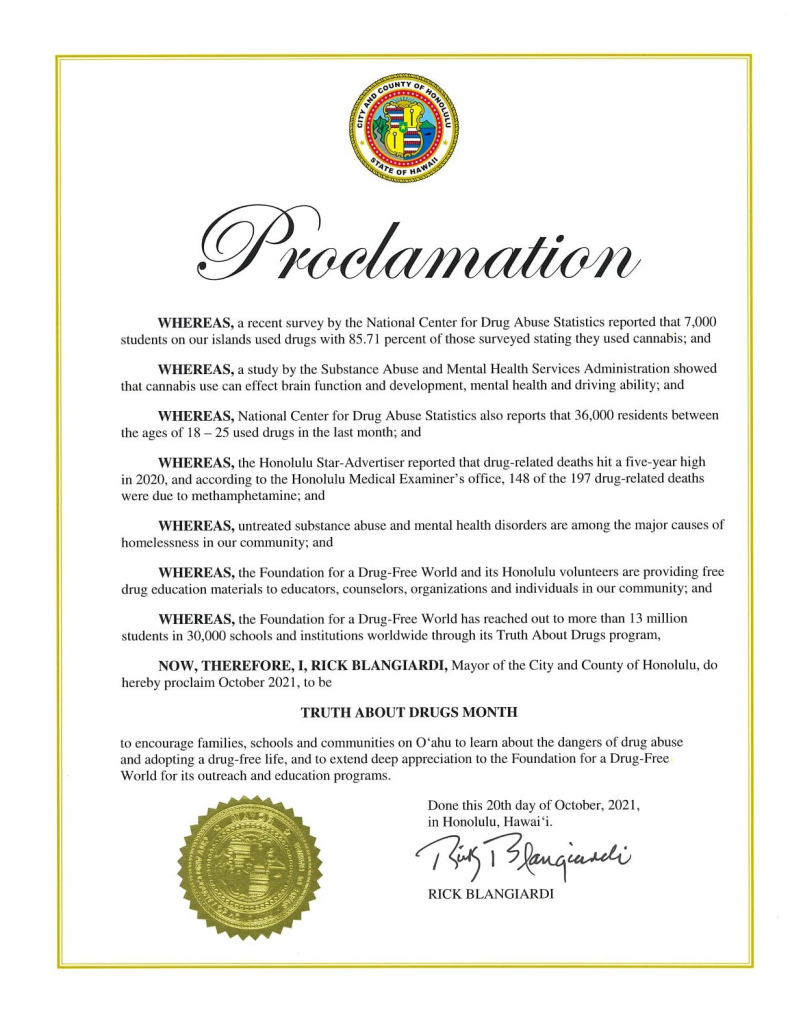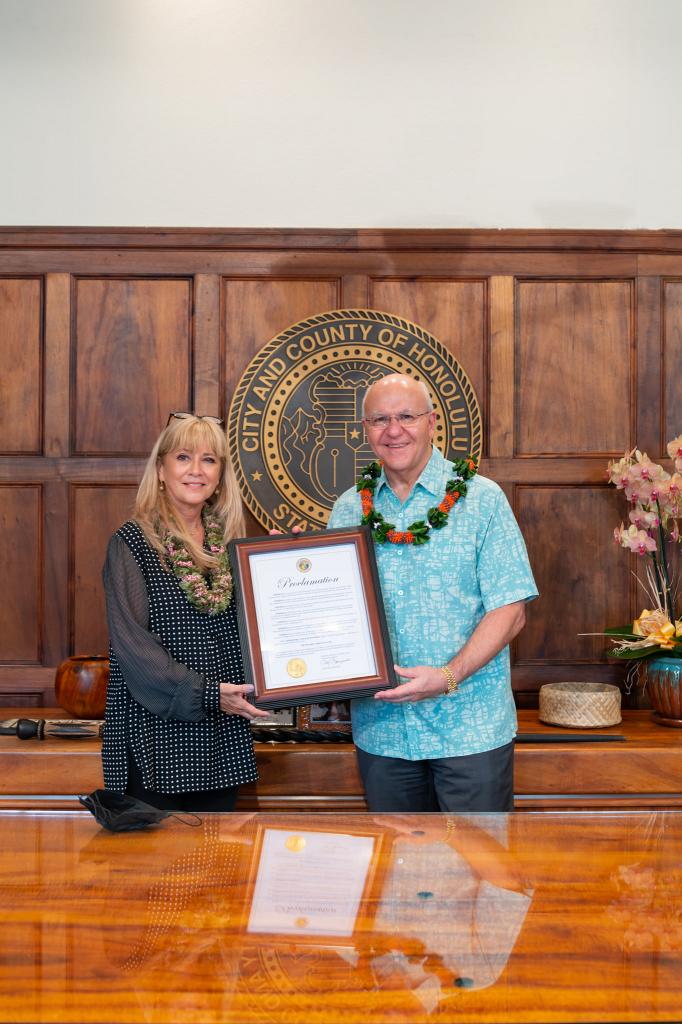 Save the date
16 October — wonder what's going to happen on 16 October?
They're not doing an event. A reg call maybe?
Their stats must be out the bottom.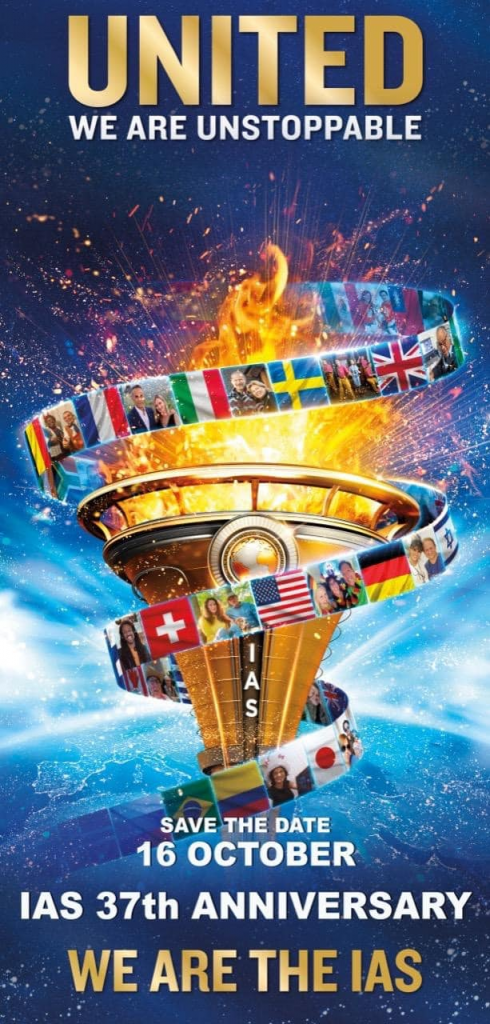 It's time for a pose
Another weird poster.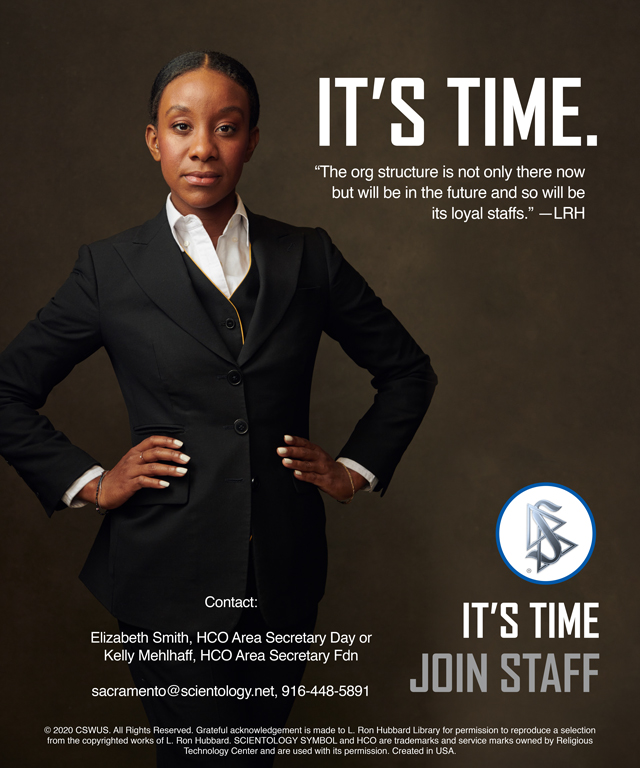 An even weirder poster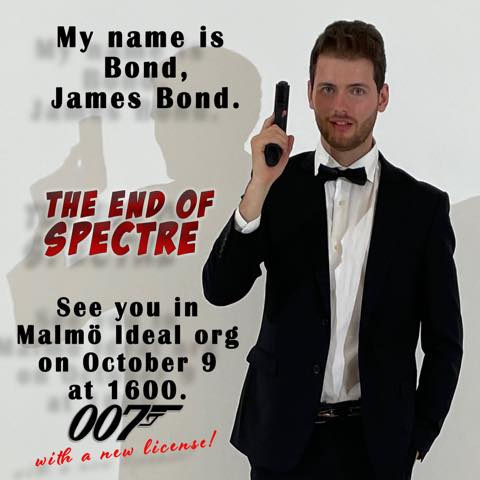 7am in California
Bet they don't get many people dialing in at that time to find out how to control their flows…
You would think someone who can control his flows this well would figure out how to do the webinar TWICE or re-air it.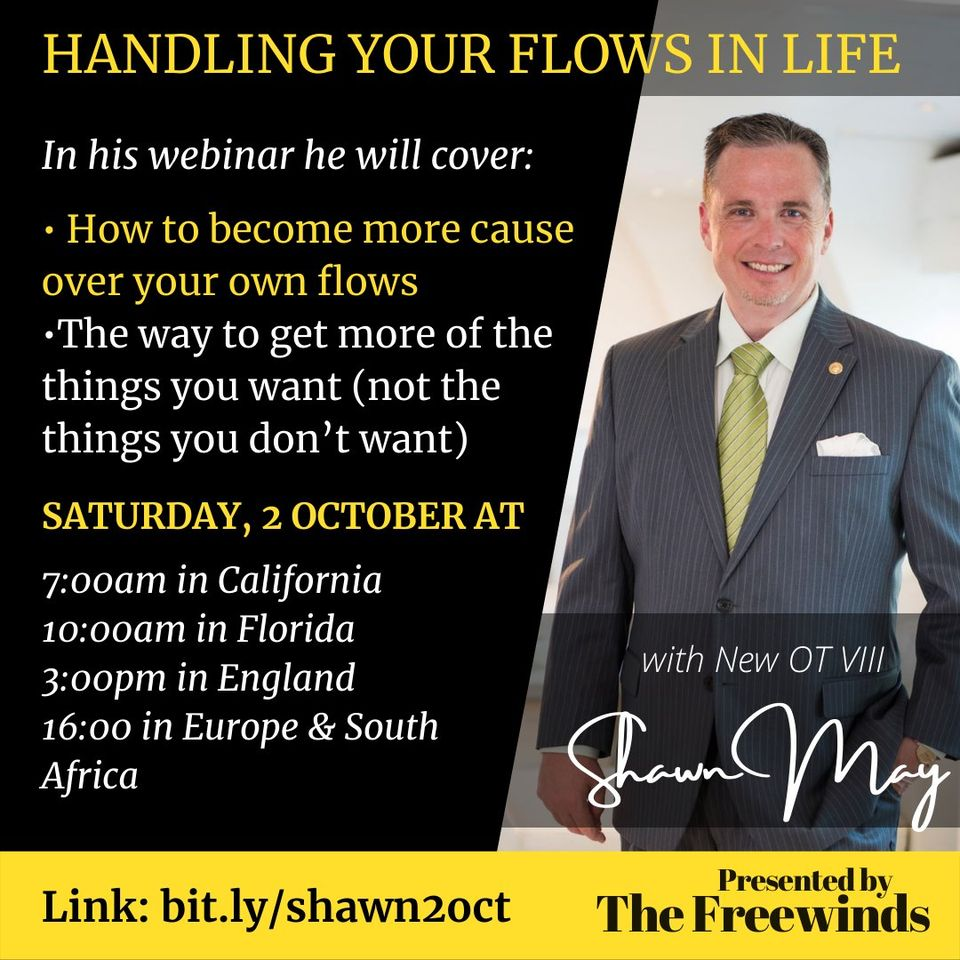 Would love to sit down and have a chat…
Unfortunately, not a single scientologist anywhere, no matter how many times they have done this course, is willing to confront and shatter me.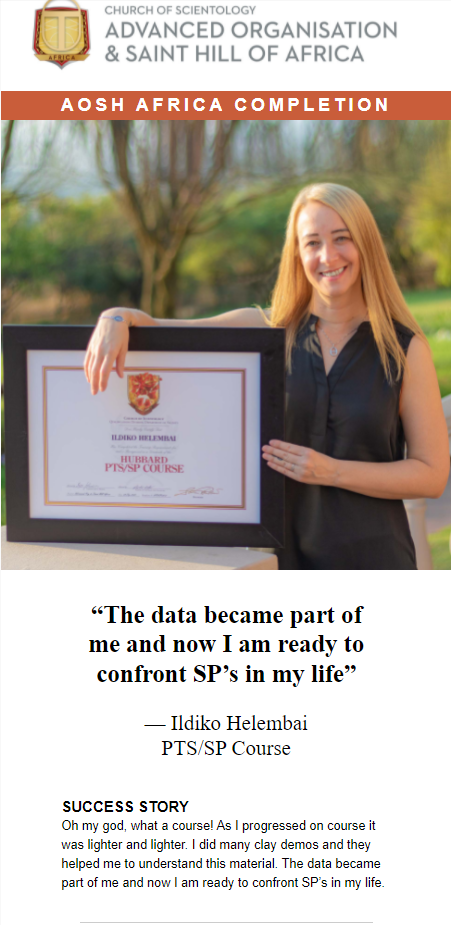 So do I…
But I didn't have to pay anything to achieve this exalted state of "knowing what I want" — and as for the certainty I will achieve it, I can say with absolute certainty that I am certain about it. Whether it actually happens is another thing. But it's easy to say.
I wonder if they realize how lame their "successes" are?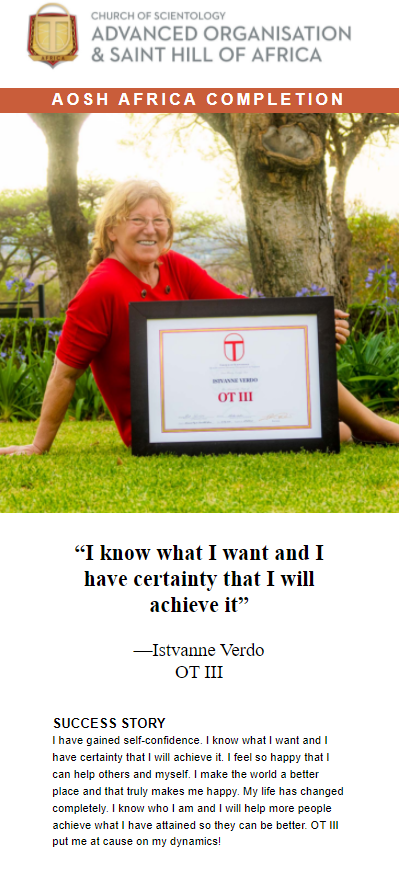 Wow, that's some weak sauce
They had 7 people total complete an extension course.
And as we know, the org is not even open, so EVERYONE they've got is studying on extension courses…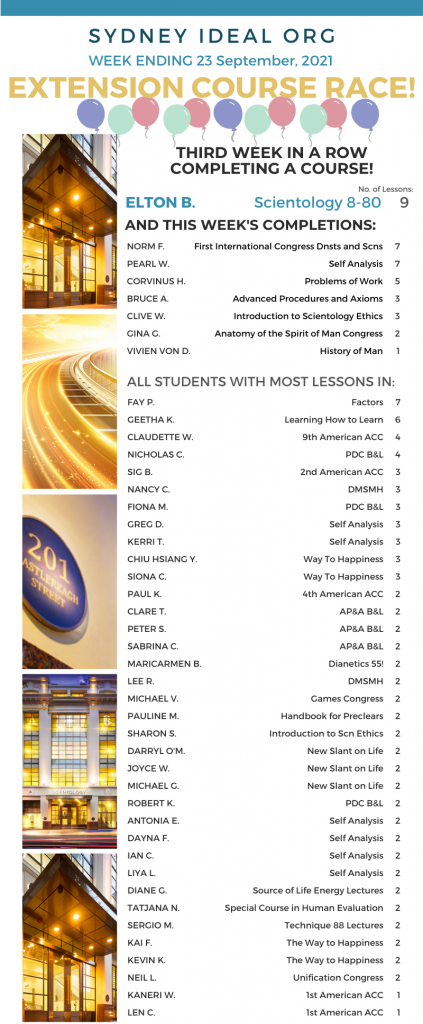 It's still "launching"
Remember those photos from months ago of the trainees leaving various orgs?
They should be done with their training and back to their orgs by now? Yet, this is still on the launch pad.
The problem is they cannot find any staff to send.
That quote at the end is a doozy. Not ever happened anywhere.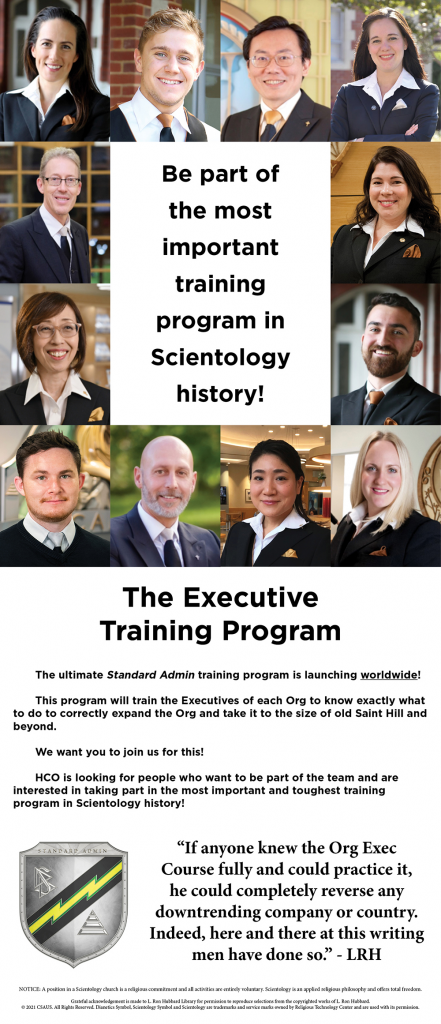 How OT is this? LOL
LRH got him the last drop of petrol. Praise be. Hallelujah. What a guy.
This is like those guys who thank God for getting a strike out or beating the other team in their shuffleboard game.
I got the last roll of toilet paper in the store when there were shortages last year. I know Ron didn't make that happen for me because I'm an SP. Should I thank Xenu?