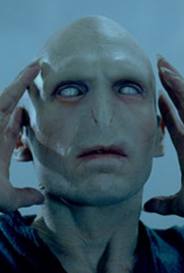 The report from last night's graduation (12 July) featuring You Know Who:
– The special GAT II Objectives have been launched for Cornerstone members in the Fort Harrison Crystal Ballroom, 126 Scientologists are currently on that course. [Paying once again for the privilege of redoing the bottom of the Bridge….]
– Speaking of which, Objectives is going to be renamed to something else. He can't tell it what as it would reveal too much. The service will still follow Purif RD on the Bridge and will contain more processes than the current Objectives. No more information will be given at this point. [Hmmm, maybe he is going to rename it OT IX?? The "marketing" and "come on" has just about reached saturation level — I guess He figures that "renaming" something will fool some people into doing it again like it's "new"]
– 3 conferences will be held about the GAT II launch: an ED Conference, a Snr C/S Conference and an OT Conference. [Great indication of how he has turned the "OT's" into his "elite troops". They get "special briefings" and are given the assignments to carry out "Command Intention." And they take this very seriously, like they are the chosen people and being given a special privilege just as long as they keep giving money.]
– Some meaningless stats: in certain rooms, triple bunk beds had to be installed to accommodate all trainees. 10326 meals are served daily, 72282 weekly. The buses transporting the trainees travelled 108.000 miles (173809 kms) in the last 6 weeks, and 1 million people were transported if each transportation is counted as 1 man. [How low can you sink? Meals served daily? Really? Does he think he is competing with the Salvation Army Soup Kitchen in a race to be the "largest force for meals served on earth" or something? And the buses, oh, the buses. How astonishingly amazing is this. 108,000 miles in 6 weeks. All he has to do to quadruple his stats is start berthing outer org trainees in the empty space of the Tampa Ideal Org and his "miles driven" stat will shoot out the roof!  And he can put quintuple bunk beds in there because the ceilings are higher. This could be a stat bonanza….]
– People continue to enroll on Purif and Objectives. [How impressive is THAT — people ARE continuing to enroll in spite of all the good reasons not to do so….]
– 4 people attested Clear this week, and the grand total of Clears made in FSO this year is 250. [Hearing about Clears being made is perhaps the only valid thing to talk about. It is funny that the ONLY Clears Made stat that is EVER talked about is at Flag. The vast majority of orgs not only have no public, they dont even have anyone trained to certify Clears. So, this is very close to the grand total of Clears made on earth this year. Now that is a bit of a problem in terms of orders of magnitude…. There are 267 people born every MINUTE and 109 die, a net gain of 158 per minute, so this 250 for the year disappears in 2 minutes. Or another way of putting it, while 250 Clears have been made so far this year the net population gain on earth has been 44 million].
– Outer org trainee weekly/total completions on the GAT II program: 113/1177 Student Hat, 216/838 Pro TRs, 248/620 Upper Indocs, 98/119 Pro Metering. 
– Ideal Org news: Kaohsiung, Taiwan is fully ready and will be opened as soon as GAT II is released. Milano Org found a new place (10000 square meters building, near to the airport) and space planning is underway. The new building for Budapest Org has been purchased this week. Amsterdam also got its building. CLO EU is being renovated to become an "ideal CLO". The renos on the buildings in Sydney, Tokyo and Harlem have started. Harlem will also have a separate building for events. A brand new building will be built for the Church in Bogota, Columbia, an 8-story glass palace. [This could be the subject of an entire post in itself. Taiwan was announced nearly a decade ago, so too Harlem. There have been two different "fly-throughs" showing "Harlem Org" and he is STILL promoting it like this is new news. CLO EU is going to become the "Ideal CLO" — meanwhile down the road the "Denmark Org" Ideal Org which was purchased about a decade ago sits empty and is going nowhere, though Denmark and Copenhagen orgs "combined" into one org to "make it happen". OMG, renos in Sydney have "started" — moving at lightning speed no doubt as they announced proudly they had "erected scaffolding" absolutely no longer than 6 months ago. At this rate the renovations should be done by 2020 without doubt].
– There was a short briefing on the Cause Resurgence Rundown. [I bet this was short. It's really complicated. Start running around a circle and don't stop. End of briefing. Oh, one more thing, it will cost you big time as this is really "OT" stuff.]
– and He is still in town… [what a relief — the off duty cops and security detail are praising the Lord and singing hallelujah, the gravy train keeps on rolling…]