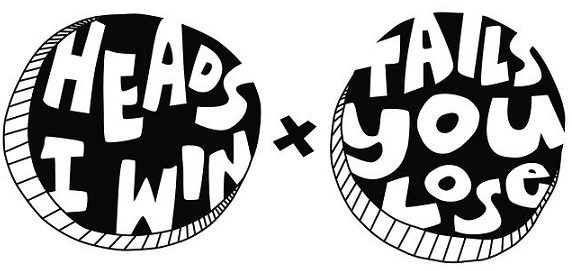 Here is a new twist.
You are in the middle of a service (one of Miscavige's certified "On Source" checksheets that came with the "Golden Age of Tech") and He reverts it back to an earlier version ("just how LRH intended it"), raises the price and then expects you to pay for the "upgrade". Mid-service. Wow.
Wonder if they ever thought of recrediting people for all the extra auditing they had to get in the "old" GAT Bridge before the release of the new, streamlined, extra on-Sourcy "upgraded" GAT II Bridge? You know, the "pilot" that was being delivered at Flag for 9 years while the Class V orgs all continued "doing it wrong, NOT how LRH intended." Aren't all those people sort of entitled to having at least SOME of those extra hours they had to pay for — when He KNEW it was wrong but didnt tell them — returned to them? Isn't that according to the policy He claims to follow? You know, the one about "Exchange"?
That's a silly, rhetorical question I know. Well, maybe not so silly, but definitely rhetorical. The ONLY policy they apply is "Free Service, Free Fall" and assert their "On-policyishness" as a justification for sticking the knife in one more time.
It's the Scientology way: "Heads I win. Tails you lose."
You WILL pay. And you WILL enjoy it and even thank Him for it. Why? 
Because He said so. And if you don't comply, He will cost you a LOT more, starting with making you pay to be sec checked and ending with your family disconnecting if you remain recalcitrant. 
So, hand it over, NOW and let's all get on policy "=)"….
From: nicole.carvajal@fso.org
To:
Subject: Important message regarding your Survival Rundown
 
Dear Xxxx,
 
This is Nicole — I am the Flag Building Cashier.
 
As you know we no longer deliver the TRs & Objectives Co-Audit Course and everyone has been transferred to the 
Survival Rundown. So we are getting everyone upgraded to the PT service (Survival Rundown $5000) so as to be in 
alignment with policy and having everyone invoiced for the service they are on.
 
Per the data I have you have not done your upgrade, so I wanted to get in comm with you so we can get this done! Now, 
good news is that anyone who was on the Objectives service at the Coachman, transferred to the Flag Building and has 
been actively on the service is being given a 50% discount which means you would get the service at $2500.
 
Hope to hear from you soon so we can get this done and have you properly enrolled! =)
 
Ml,
Nicole Biancolini
Flag Building Cashier FSO