Over the years, many people have asked about the political views and affiliations of scientologists. Every time I ask for questions for a listener Q and A episode of the Fair Game Podcast, this question comes up.
Of course, while there can be no blanket generalization about the politics of a group composed of individuals, individualism is not encouraged in scientology. One is expected to toe the party line. So you tend to see a lot of people subscribing to the same views about everything.
Thanks to Aaron Smith-Levin taking the time to count voters registered at scientology buildings in Clearwater, another guideposts has emerged that points to the fact that scientologists lean heavily Republican.
I have opined on this subject before (below is just one example) that scientologists are in lockstep with the views of L. Ron Hubbard; health care if it encompasses mental health is an absolute no-go, so is welfare ("rewarding downstats"). Health care and welfare are Democratic platforms. Add to that Hubbard's general disdain for, perhaps even hatred of, all things government in nature and he also comes down on the Republican side. (Note: I just read the latest Source Code on Tony Ortega's blog this morning — Hubbard railing about JFK Health Care plan which he refers to as his "mental health empire.")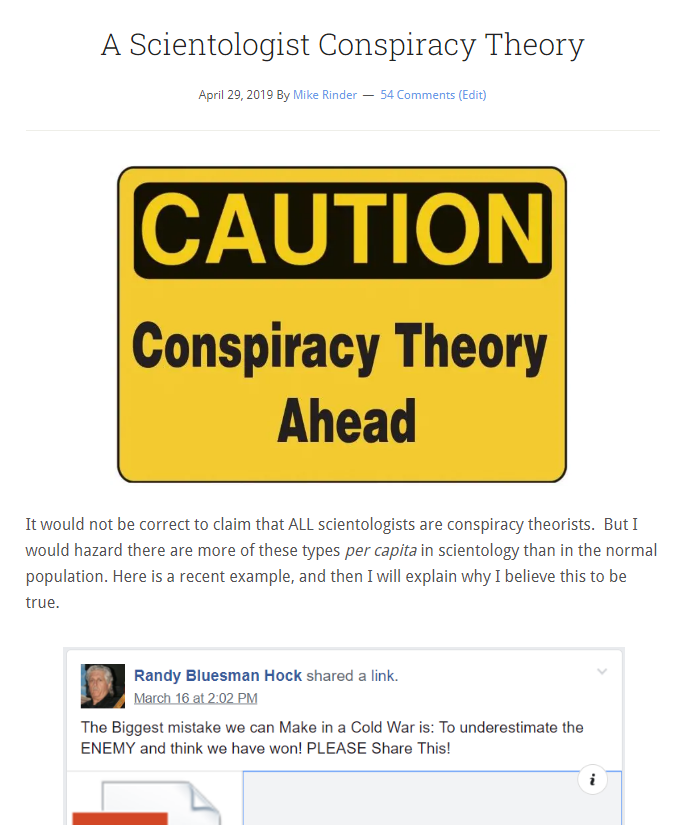 Tony Ortega reported on the push for scientologists to get out and vote in the 2018 election in Clearwater — every candidate they supported was Republican.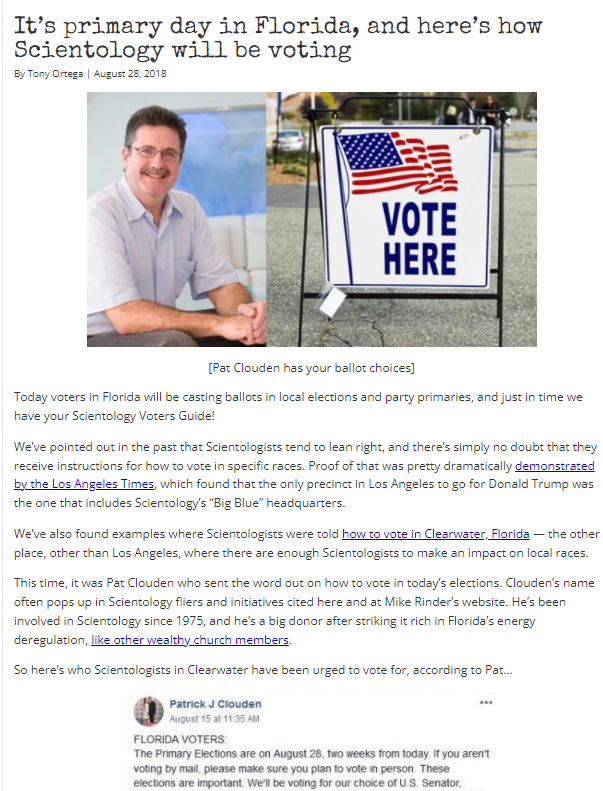 You may also recall that in the 2016 Presidential election, one precinct in LA County voted for Donald Trump — the tiny enclave around Big Blue.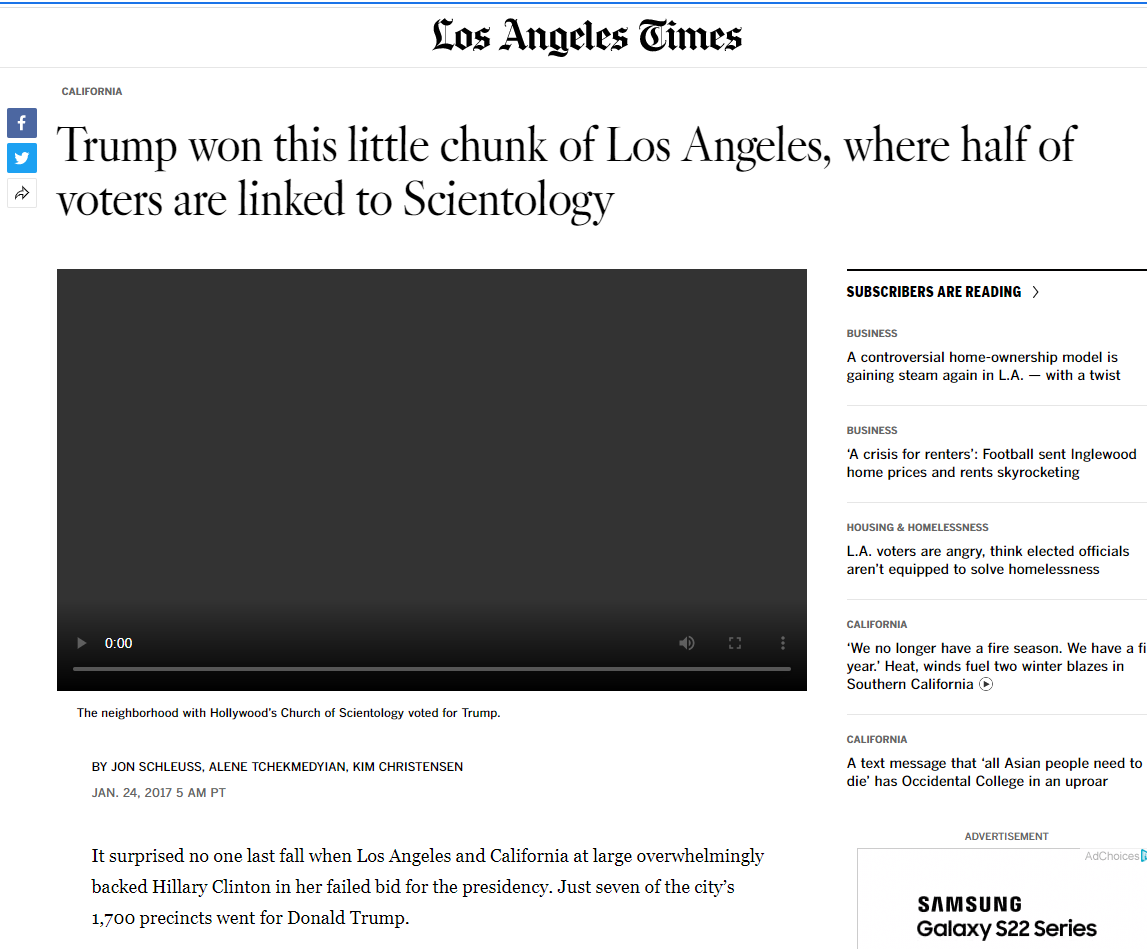 Another article about wealthy scientologists' support of Donald Trump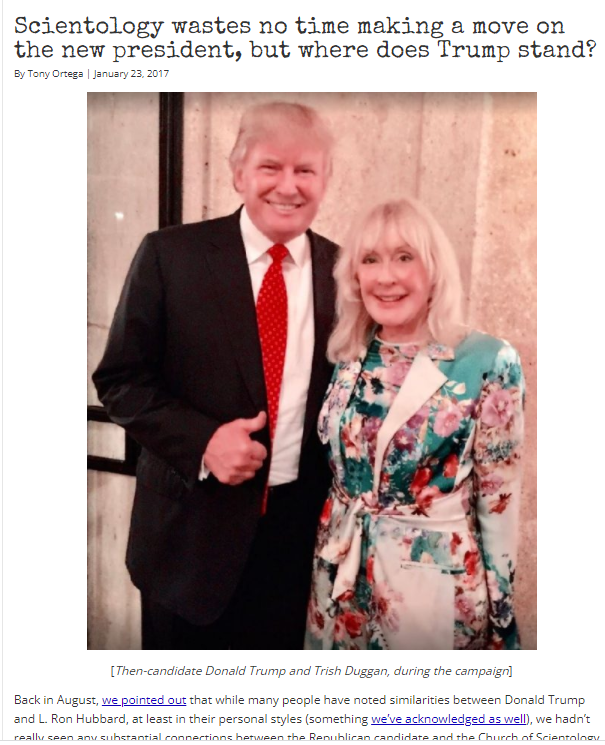 And now this, from the electoral rolls for the City of Clearwater, noting every person who lists their address as a scientology building (in other words, these voters are ALL Sea Org members):
Republican: 299
No Party Affiliation: 270
Democrat: 38
Liberal: 2
Independent: 1
Being a Republican voter doesn't mean you are bad or good. But the question is often asked about scientology and these statistics are another piece of the puzzle.
To be transparent: my views on Republican v. Democrat are heavily biased by the undeniable fact that Republican appointees to Appellate Courts have traditionally sided with scientology (I have explained why in previous posts see
Religious Protections Run Amok
): most recently the 11th Circuit Garcia decision with the only dissent being from the Democrat on the panel, and conversely the California Appellate Court decision in the Masterson case that finally came down on the right side of the issue, where two of the three panel members are Democratic appointed justices.
Please don't turn the comments section into a back and forth on the pros and cons of Donald Trump, Joe Biden, Mitch McConnell and Hillary Clinton et al. This is about what scientologists think and why and these issues transcend personalities.