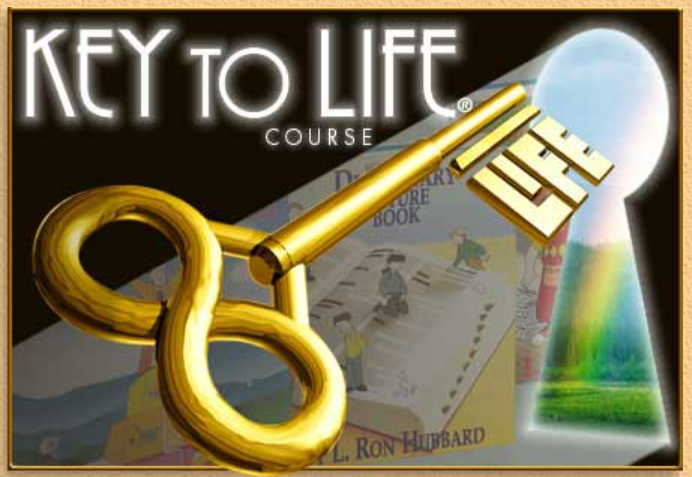 Remember I said in the posting Where Did Super Power Come From? that the plans for the "Humongous Rundown" were replaced by subsequent "next big things," one of which was Key to Life?
This is another of the Christi Gordon documents: The World Out of Comm evaluation by Hubbard was issued without a "handling."
The "handling" was the Key to Life Course.
As you can see from this eval, this was again a solution to STAFF incompetence. If you read the data trail of this eval, you will see what a low regard Hubbard had for people in general and scientology staff members in particular. A few select quotes:
Efforts to train auditors and admin people taking 8X as long as required in the 50s and then winding up without real results.
Current new tech research found the majority of staff members in one locale to be along the bottom line of the Grade Chart.
M9 was developed to handle underprivileged illiterates – Chicanos, colored people – now applies to modern "fully educated" college graduates.
Psychiatry and medicine have put a heavy majority of modern generations into institutional condition.
Hardly any modern staff have ever understood the verbal or written orders or information they receive.
And the very end of his "data" is this summation:
A survey of staff of 2 large orgs showed the majority to be classifiable as institutional by conduct, stats, or past psychiatric handling.
The psychs of course are to blame for the horrible state of scientology staff. And yet, Hubbard would publicly state how staff members are the heroes of the universe and above and beyond everyone else on earth.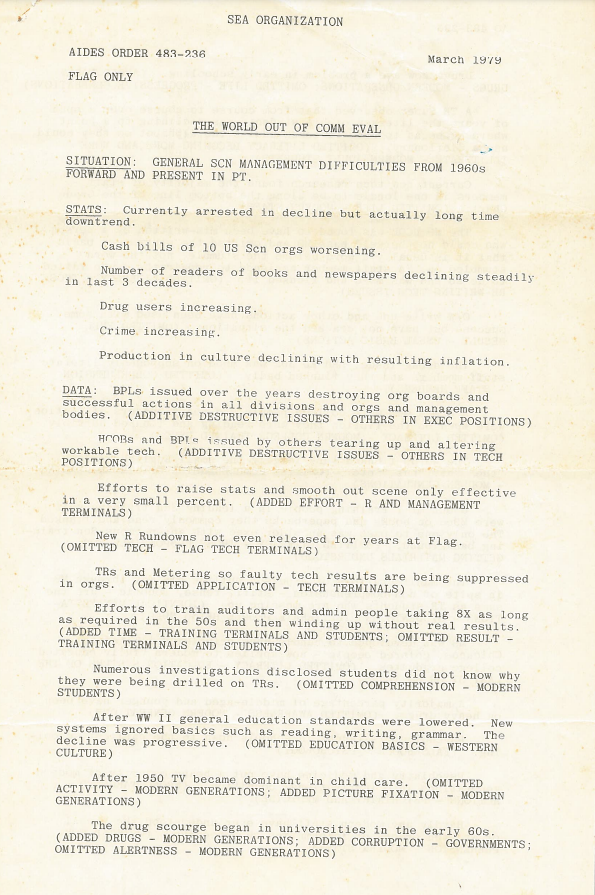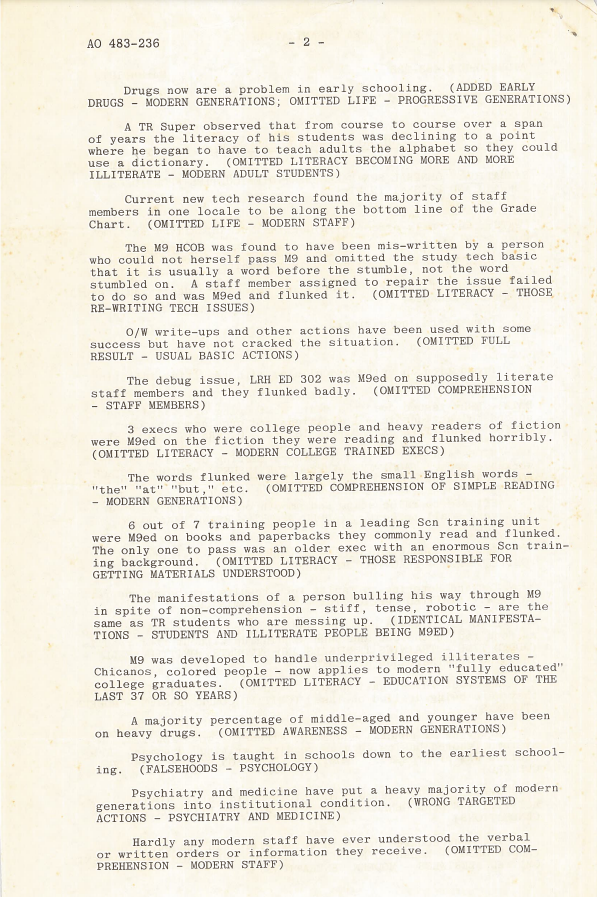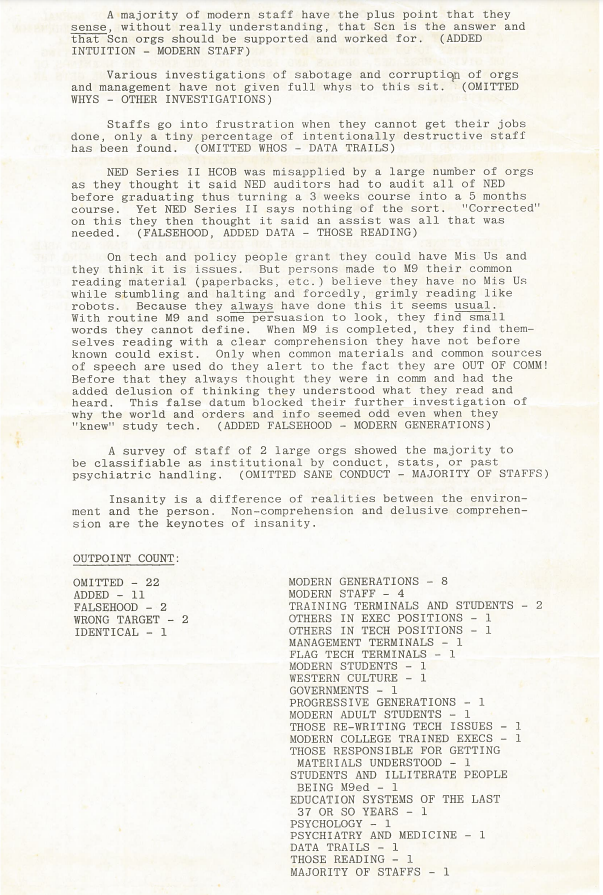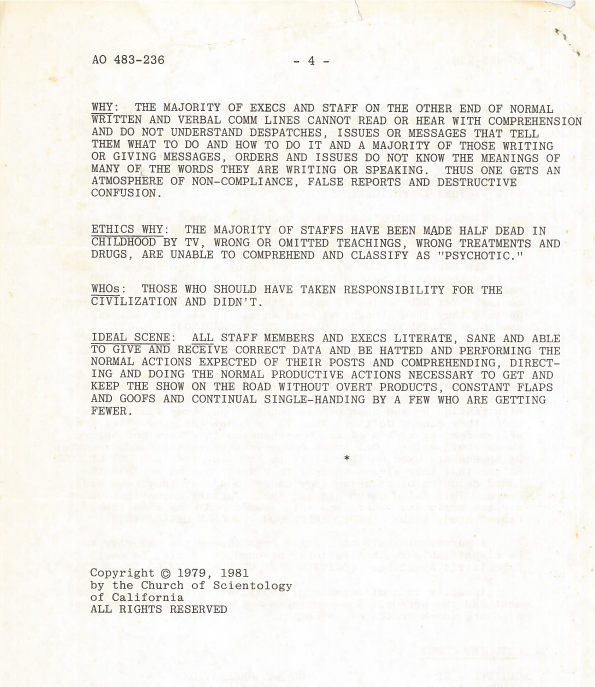 As a result of this eval, the Key to Life course was compiled by Sue Koon and David Phillips at Gold under the direction of Hubbard.
The "pilot" of the course was done on 4 Messengers: myself, Ronnie and Bitty Miscavige and Barbara Saecker.
Sometime later the course was updated and Miscavige brought in Disney animators to draw pictures representing the words to be defined. It was an immense, and expensive undertaking. The books were huge, printed on thick, glossy paper, making them stupidly expensive.
Of course, this staff handling was then sold to the public.
Until it wasn't.
At some point Miscavige decided the Key to Life Course could no longer be delivered. No doubt he decided it was "out tech" — though it still appears on the Grade Chart and there is still a website devoted to it:  KeytoLife.org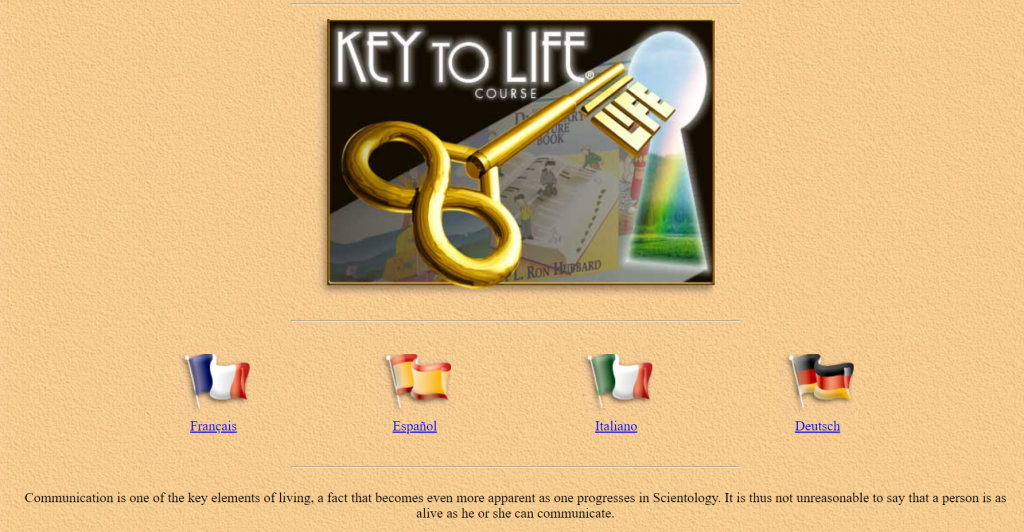 And the hagiography website of Hubbard, LRonHubbard.org still has a section lauding his incredible "discoveries" and the amazing "approach" he had to solving problems. This is the Shermanspeak interpretation of the eval you read above.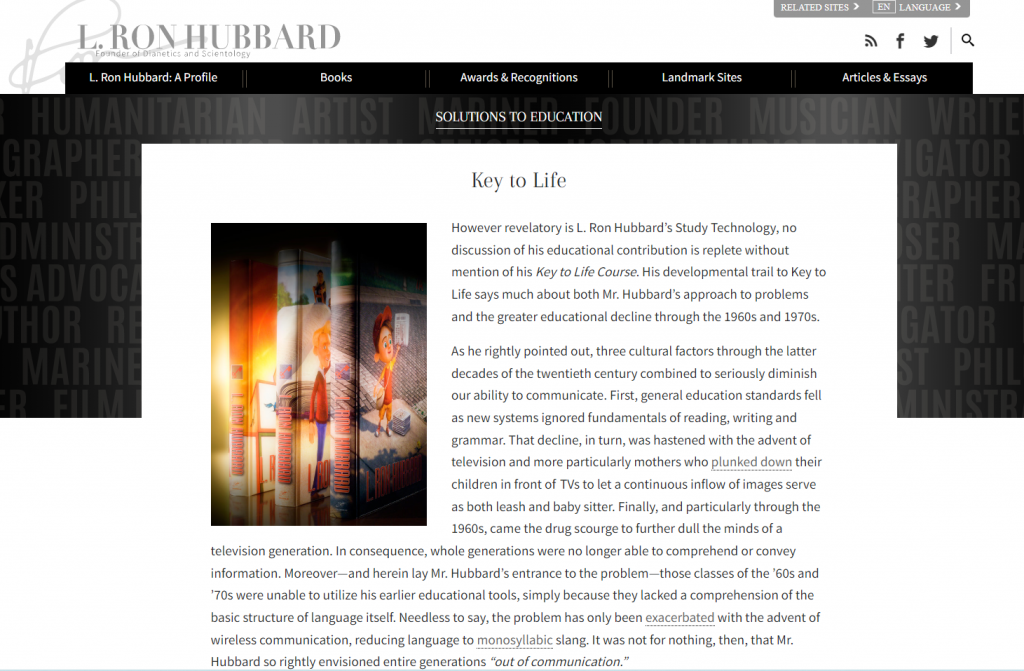 Hey COB, if this is truly the cause of the decline of civilization and the reason no staff are able to duplicate the orders and policies of Hubbard, don't you think you should be making it available? If Hubbard couldn't get his scientology empire expanding without it, how do you think you can do so?