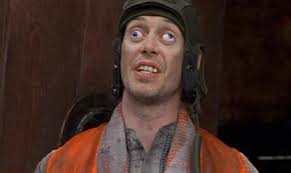 A Special Correspondent sent this in — it was posted on the Razzline.
It clearly is written by a Master Evaluator who thinks for himself and observes what is in front of him….
What a genius:
I've read and heard comments and descriptions that many others have said about GAT II and the new Flag Building. Many superlatives have been used. Having attended the events at Flag, 

nothing I've read or heard is an exaggeration or overstatement.

  GAT II and the new Flag Building are simply spectacular!!
Having been in Scientology for 45 years, I have a perspective that may see these events a bit differently from those who've witnessed Scientology over a substantially shorter time frame.

 

To evaluate a datum (e.g., the release of GAT II and the new Flag Building) one needs a datum of comparable magnitude with which to compare it. For this second datum I suggest the release of Dianetics in 1950. Those two are data of comparable magnitude!

 

From the release of Dianetics to the opening of GAT II and the Flag building, it's been 23,204 days. That was an era of our history and that era is behind us.  An entirely new era has begun!!\

 

We've used the concept of "Before Dianetics" and "After Dianetics". Now we have a new concept of "Before GAT II" and "After GAT II". It's that order of magnitude! For me this begins to put into proper perspective the magnitude of GAT II and the new Flag Building.

 

ML,

Mac

 
Interesting how this comparison to Dianetics "begins to put into proper perspective the magnitude of GAT II". 
I guess when it all becomes crystal clear to him he will unequivocally proclaim that GAT II exceeds the discovery of fire, the wheel, the printing press, America, the solar system etc etc. If you can think of it, this is more important.
And he presents himself as such an authority. Like all good fundamentalists. They always know all. And speak with authority and certainty no matter how insane they sound to everyone else. The little voice inside their head tells them to pay no never mind to the fools and devil worshippers who don't agree with them. They are misguided and ignorant. SPs, merchants of chaos, wogs, FPRD cases, DB's, small beings, dilettantes, PTSes, occluded cases, anti-social personalities and vessels of satan. 
Some challenged me on commenting that people in the church today increasingly look upon Miscavige as the reincarnation of LRH. This email is evidence that these people will believe ANYTHING. 
I am expecting the IAS to start resorting to the old trick of selling the end of the world soon. They are getting close.  "We know the end of the world is coming within one year. Your money is no good. It will not survive the apocalypse. The only ones who will are Patrons Meritorious Platinum Gluteus and above."  Believe me, there are PLENTY of people who would buy into this. Especially if it was uttered by He Who Must Not Be Named.