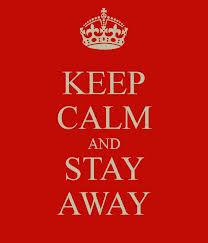 With Voldemort still playing hide the ball on the "Grand Opening"/GAG II/Super Power/IAS events, the damage control scrambling is full force.
This email is an attempt to make everything seem "normal" (or at least as normal as it can be inside a bubble of babble).  
Two weeks in a row the promise of "we are announcing the date at the next graduation" has passed with no announcement. But continued dead silence only aggravates the problem. So yesterday Lauri Webster sends out an email trying to take everyone's attention off the elephant in the room and get them thinking instead about what clothes they will have to pack for the Events That Cannot Be Announced Yet (But Will Be Really Soon). 
It's hard to feel anything but contempt for the chief cheerleader of an enormous fraud that has been perpetrated on a lot of people. But I feel a tinge of pity for all the poor saps who are going to be held responsible for the lack of attendees at the "Most Important Events In The History Of The Universe" when they are trying to "confirm" people for undisclosed dates. And especially as Master Planner Miscavige has pushed this all the way into the Holiday Season.
What a farce this whole scene is.  Miscavige is hunkered in his bunker spending his days dictating orders on how the legal disasters he confronts are to be handled (and then changes them an hour later, and then reverses himself an hour after that and then holds a 3 hour conference call and then summons everyone for a conference and then starts writing "arguments").  He is literally obsessed with keeping himself from sliding into the legal fire and while that preoccupies him the rest of the world carries forward and he has NO concern about the impact his neglect is having on anyone else.
I hear from a number of sources that there is a serious situation amongst the hundreds of outer org trainees who have now been at Flag since JUNE for a "6-8 week training program" and they still have NO IDEA when they are going to return to their orgs. Many of them made no arrangements to deal with their lives when they were URGENT, NOW, NOW, NOW ordered to arrive at Flag within 48 hours. But who cares, they are "nobodies" and certainly they are entirely irrelevant when compared to the importance of protecting Him from telling the truth.
Date: Sat, 19 Oct 2013
From: Lauri Webster <lauri.webster@cos.flag.org>
To: Super Power (Cornerstone Members)
Subject: OPEN!! URGENT!!!

Dear Xxxxx,

I am now working on full-time preparations for the grand opening event and the release of Super Power!

With that said, the date has not yet been announced, but I can tell you that this opening will be happening in a matter of weeks! And I promise I will let you know as soon as the date is announced.

Right now, I am working out the seating chart for the events, the awardees charts and the list of attendees who will be attending and being presented.

I need to know:

1) Are you are planning on coming?

2) Do you need 7, 10 or 14 days notice to be able to come to the Grand Opening?

3) Does your spouse plan on coming with you?

4) Will you be able to stay here at Flag for 7-8 days for a full two weekends of events and activities? The reason for this is there is a very special banquet is being planned for you and your presence is requested. I want your confirmation for this, as I know you do not want to miss this moment! You would need to minimally be at Flag for 7 days, plus travel time here and back.

As this is the most monumental moment in Church history, I need to know that you are prepared for that type of event. You are a huge part of this, you are being cordially invited to all these events and activities and your presence is center stage.

You will be attending and will need to pack your suitcase with appropriate clothing for major Int. events, a suit for the ribbon cutting, an outfit for a black-tie banquet and up-stat clothing for participating in the various activities which will be happening at Flag.

Flag Crew has special accommodations reserved just for the Cornerstone Membership, so you need to confirm with me right away so I can get your name over to them and your accommodations set-up!

I am so looking forward to seeing you here soon! What are about to experience will be beyond words.

Love,

Lauri