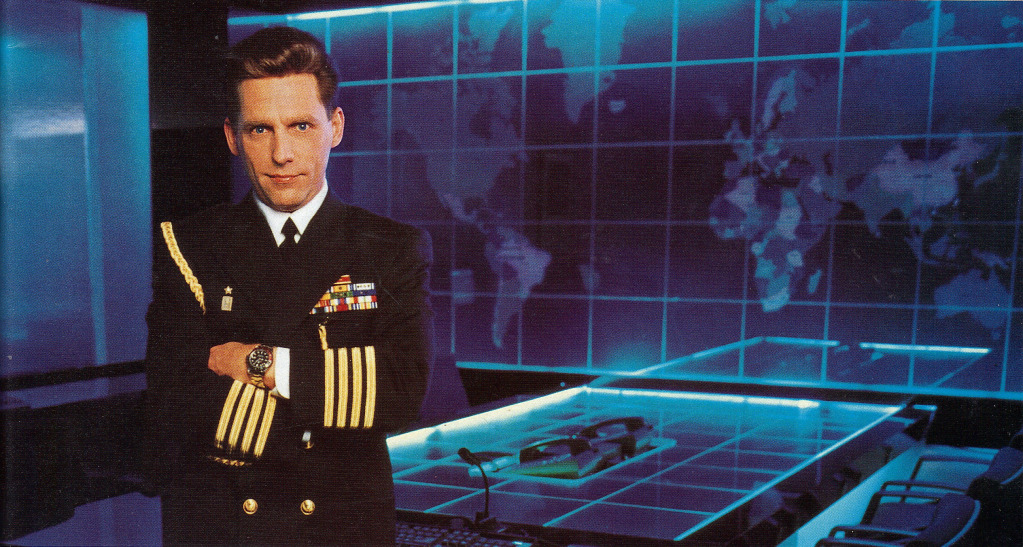 Captain Miscavige made a rare public appearance to deliver the LRH Birthday Game celebration at Flag!
Hip-hip-hooray.
Here is a description of the momentous occasion provided by the FSC EUS Office. My commentary is in red.
On Sunday March 13th Flag held live LRH B Day celebration event! It is available at Flag to see it in full, but here is a flavor of it:
COB walked on to endless cheering, whistling and a LONG standing ovation that must have been heard for miles around!!
He has missed the adoring sheeple who believe he is "doing what Ron wants," the poor deluded fools.
Great to be back! Actually. let me rephrase that – GREAT to SEE you! Was always nice to see your smiling eyes before, but … Good to SEE your SMILING FACES!! (NO masks in the auditorium, everyone has passed 2 PCR tests).
He joked about "same old. same old" in reference to the current scene out there, and brought up something NEW that will always be NEW – Dianetics and Scientolgy – there is nothing more relevant and that is why we are gathered here. Along the length and breadth of this country, there is nothing more important than Source.
He joked about the pandemic — same old suppression. But this big joke has resulted in the most draconian measures implemented to ensure his safety. It's a joke, unless it concerns his well-being.
He then launched into LRH recognitions which you would have to see – he showed us visuals on these from around the world – including New York, Phoenix, St Hill, now and forever Rons home – it was all beautiful and incredible acknowledgements to LRH for improving the lives of everyone everywhere! And this is just a glimpse of tributes flooding in!
I used to announce these, after running programs for months to dig up every possible avenue to get "recognitions" — most of the people who provide these send out hundreds of them and have no idea who L. Ron Hubbard really is. But the sheeple are convinced that Ron is "widely accepted" as a "genius" and "humanitarian," rather than the fact he is widely known as a cult leader and conman.
He covered the BRIEF BREATH IN ETERNITY events, joked about alpha, beta, delta, gamma and imicron etc, and despite all we kept our Orgs open and the show on the road, and kept delivering! Communiteis came flooding in to find out what we know that they didn't! And we have had 32 X'd VIPS's and opinion leaders come across our thresholds as a result!
More joking about pandemic. 32Xed the "VIP's and opinion leaders" coming across our "thresholds" — yeah, right. The orgs have been CLOSED!
He then went into THINK BIG – DO BIG! (all with visuals) International "wake up call" – showed us feedback from twitter on the Superbowl Ad – RISE! Rave success's from new Scns as a result, some funny too, such as "Anyone seen this new Scn Ad? Bro' they can make you a Jedi!"
They can make you a Jedi? This WAS a joke. And it's a "win."
6X more new public walk in's from this alone!
6X from nobody because the orgs were shut down. They STILL cannot deliver the Purif and Objectives.
DOUBLE the viewership of Scn TV!!
From 10 to 20 viewers?
We are driving people in and up the Bridge, – went into all the services that covers. The expansion of all the AO's : AOSH UK has had public from over 40 Nations, 50K more WDAH than previous HE's, EU 4X'd their training, AO ANZO made a Clear or OT every 4 hours! 5X Comps in the Acad. AFRIC AO the same! HE Auds made, WDAD's, Solo hours, in fact HE's accross the boards! Freewinds making a new OT VIII's every week, and they have a 'Monument of Hope" a sculpture representing the first 4 dynamics, in honour of LRH in the Caribeann! Flag: talk about 5.4X (the original Birthday game) move a decimal point – they have 54X'd their expansion!!
Flag has 54Xed their expansion? They literally just accept this insanity. Flag is EMPTY. You simply need to drive by the parking lots, there is nobody there. 
A lot more was covered as event was 2,5 hrs long!
What a pain that must have been…
But of course to see it in full you have to arrive to Flag!
10,000 ONTO OR THROUGH SOLO NOTs
Countdown 2022!
924To Go!
With another 9 New OT V arrivals last week and 6 OT III Comps (see below) now handled to stay we are at 924 arrivals needed to complete the First 10,000 Target!
By the end of this month we will be down into the 800s left for the campaign! Those who want to be in the First 10,000 had better arrive soon!
Target Date For The First 10,000: Dec 31st 2022!
NEXT TARGET DATE
Next Target: 150 more by Maiden Voyage Anniversary June 6th 2022:
 With those already confirmed, we need 84 more to be ADDED to make the 150 June 6th target. NOTE: These must be added to those already ticketed.
FLAG AO WILL GET YOUR PUBLIC THROUGH!
In the last 3 weeks we have completed 11 public on OT III! 2 weeks ago 6 public completed this level all in the same week and 3 of those came from Denver, Colorado, all moving up The Bridge together.
OK, some stats. 11 OT III's in 3 weeks. Now that is making a major dent in the planetary population!!!! With the inevitable fall off, this means about 8 (according to their figures below) will eventually make it to OT VII… Not enough to meet their target for the year. 8 per month over 9 months….
Just in the past year we have completed 80 public on OT III with 83% of those getting onto Solo NOTs!
Yes, your Flag AO will get your people up to the top of the Bridge!
NOTS ADVANCE PROGRAM COMPLETION
We get magnificent wins from stalled OT Vs returning to get through the NOTs Advance Program. Here is the latest one from last week:
Stalled OT V's??? Stalled? Oh My.
"To be honest this was not an action that I was anxious to do. But after finishing my First Dynamic FPRD, and with the strong encouragement of staff who deal with people on NOTS every day, I decided to stay and get this done. That was one of the best decisions I have ever made.
"The FPRD had set me up perfectly for the OT Eligibility, which went very well. Then, after way, way too many years (I see this now in hindsight) we started to take a look at my NOTs case.
"The indoctrinations that go with the NOTs steps showed me that I had never really had a good grasp of what was audited on this level. Once I duplicated it and started working with my auditor to blow the case I couldn't believe how much lighter my whole space became.
"There were extra bonuses in the physical universe from scar tissue disappearing to regaining the ability to walk, sleep and live without pain in my legs. Amazing, amazing, amazing!
"Each step that I did cleaned up and handled years of bypassed charge that was ruining my life. Hey, I just thought that was how life was. It is not. It is not!!!
"I also realized a huge mistake the first time on NOTS was looking at it as 'just another action.' It is not. Look at the Bridge to Total Freedom. It is a mistake to not factor in the whole of the NOTS area in planning. Now I have. Now I have a plan and can get going on what is next for me to finally arrive at Solo NOTS and continue with the Bridge and handle fully this area of case.
"I am so very appreciative of the whole HGC staff for helping me get through this program. My C/S and my auditor are simply the best of the best. My thanks go to RTC and COB for cleaning up this level so that I could finally get the gains that I should have had the first time out. Thank you.
"To LRH, Sir you are a TOTAL genius. I don't know how you figured this level out in your research but I am very, very thankful that you did." TE
QUOTE:
"If we don't do something about this now, we'll have to come back at a less optimum time without adequately organized data and organizations and somehow muck through once more. Personally, I don't believe we could in the next few hundred thousand years and I believe this is a rare opportunity to break the chain and start walking upward into the sunlight." –L. Ron Hubbard, (Ability magazine issue, October 1958, NEW HUBBARD CERTIFIED AUDITOR COURSE YOU CAN BEGIN AT HOME)
ARC, Irina Dedova
Flag Service Consultant Office East US
Flag Service Organization
727-688-3479 (calls & texts)
Get the new Source App: 
http://Flag.org/Source
Just a final note. It appears Irina is telling a bit of a white lie about being able to see this event at Flag.
Turns out, they are sending it out to the all the orgs. And it has a bonus. The Mulleted-One has delivered another masterpiece of misinformation on the life of L. Ron Hubbard as only he can.
Shermanspeak is alive and well! Hip-hip-hooray!