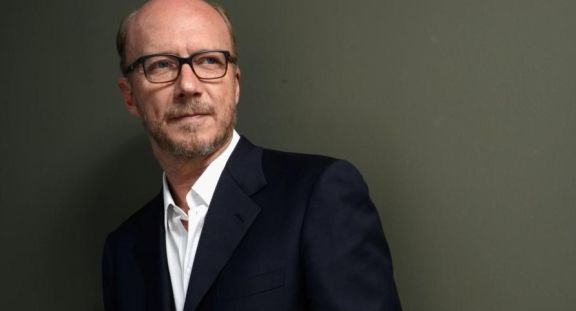 There is plenty of reason to worry about defending anyone accused of sexual assault in today's climate. But the fear of consequences for speaking our truth has not held us back in the past and isn't about to start now.
We have supported victims of sexual abuse who have reached out to us and have worked with them and law enforcement to ensure justice is done for both victims and the accused. We have avoided trial by media.
In this time of heightened awareness of sexual predators, it is easy to remain quiet when an injustice is being perpetrated for fear of being tarred as politically incorrect. But more important to us than being politically correct is standing up for what we believe is right.
Paul Haggis is a good man who has been a friend to us and so many others. He has championed the rights of women, the LGBT community and has fought for and devoted himself to the underprivileged in the world. These are not "PR stunts" — he has devoted his time, skill and money to worthy causes without fanfare for decades.
Like all of us, Paul Haggis is not perfect. Unlike a lot of us, he is truly a gentleman. A gentle man, with impeccable manners and a generous heart.
Like those of us who were scientologists, we trusted and confided in our church to seek resolution for our shortcomings. What is different about scientology is the detailed records they maintain of everything you tell them. And beyond that, they conduct intense interrogations based on the idea that only when all specifics and details are disclosed can one find relief. The names, dates, and minute details of any indiscretions, and even thoughts, are all recorded.
It is not a crime to be attracted to women (or men). It's not a crime to flirt. Or to have sexual relations with someone. It might not be acceptable to your significant other (if you have one), but it certainly isn't criminal nor worthy of newspaper headlines.
Only a scientologist can understand the pressure one feels to offer up even the slightest thing that the scientology organization might consider a transgression of THEIR mores. This information is used against anyone who departs scientology and dares speak their mind. This is not imaginary. There is a documented history of such things. When someone is declared an "enemy" by scientology, they are fair game.
With the name of everyone one might have thought of, flirted with or taken on a date, it takes little imagination to conjure a string of accusers being contacted and suddenly appearing out of the woodwork.
We expect the next "revelations" about Paul Haggis in this campaign to destroy him to be based on information culled from his scientology files in the form of more "anonymous" accusers, hiding behind a lawyer who will never have to disclose who is paying their bill.
Those who accuse without going to law enforcement, those who seek hush money to keep their stories secret, those who make accusations to the media anonymously – they are suspect. And when the target of these tactics is someone who is a prominent critic of scientology, it is very suspect.
Paul Haggis deserves, based on his record as a gentleman and humanitarian, to be judged when all the evidence has been taken under penalty of perjury in a court of law. Because claims of anonymous accusers who have NOT gone to law enforcement are not credible.
Leah Remini
Mike Rinder
See also this earlier post: Framing Whistleblowers — The Scientology Playbook
UPDATE:  The Scientology "Debunked Conspiracy Theory" Response