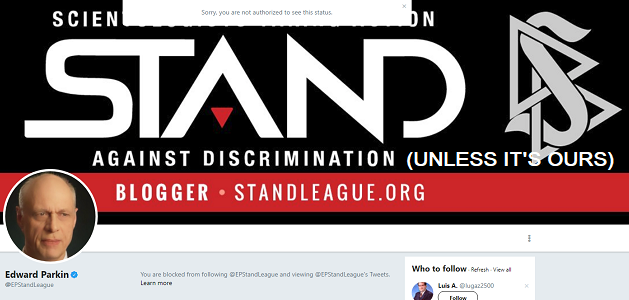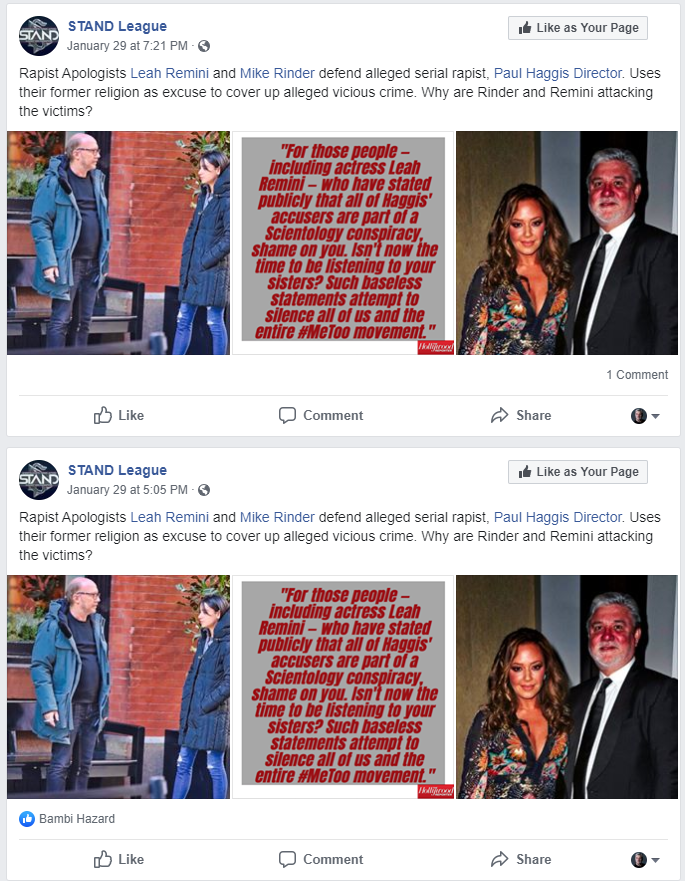 Nothing from the STAND League for some time, and then out of the blue they drag out the old "Rapist Apologists" tag line?
Why?
The upcoming hearing that is going to put this in the spotlight again? Some media contacted them about the allegations? The D/A sent a subpoena? Miscavige asked what they are doing about Remini and Rinder and they had to have something to show him? Who knows, but something happened, so they posted it twice in succession. And couldn't garner a single "like."
Because they brought it up — let me refer you to what we DID in fact say about this…
Framing Whistleblowers — the Scientology Playbook
Rape apologists? Hardly. We are working hard to be sure that Danny Masterson does NOT get away with raping women — and there are 4 victims who ALL filed police reports. Unlike Paul Haggis case where the supposed victim never went to law enforcement but instead tried a shakedown and Paul Haggis took the blackmail attempt to the police….
Fast Eddie and STAND, if you are such a champion of the victims or rape, why nothing about Masterson?
Or the continued silence about Louis Farrakhan and Tony Muhammad?
Cat got your tongue?