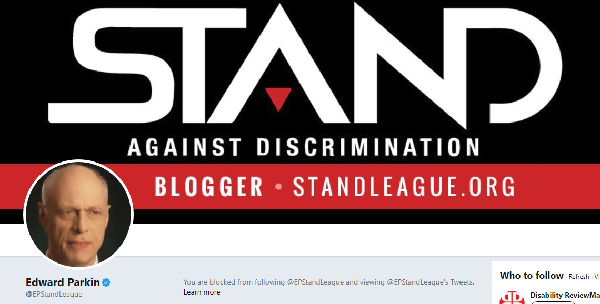 The STAAD League continues to froth and rant about the strangest things.
While they try to maintain a pretense that they care about anything OTHER than scientology's right to abuse people without censure, they fail routinely.
Here is their latest "cause" — my reference to Michael Chan as Chan Man in the Thursday Funnies. Apparently a rhyming nickname calling him a "Man" is a "racial slur," "bigotry" and even "homophobic"(?) and I should not be employed by anyone associated with Disney (the parent company of A&E).
I am happy to know that Michael reads the Thursday Funnies (well, truth be told, I am sure he has never looked at them — but Ed Parkin and other people in OSA do and they probably wrote the letter for him) but like all scientologists, apparently they checked their sense of humor at the door. I have used nicknames for plenty of the scientology shills that regularly appear in their promotional items — remember some old favorites, Kaye "Bubbles" Champagne (discriminating against alcoholics?) or Jeff Mintzmeat (anti-semitic?), Gavin "Harry" Potter (wizardophobe?) or even The Sherminator (mulletophobia perhaps?).
Clearly these are all snarky expressions. My snark is why I call this the "Thursday Funnies."
Now, let's just review what scientology and its public shills say about me.
I am a "wife beater", "baby shaker" and rapist. There is absolutely no evidence no support these slurs — in fact a Sheriff's report to the contrary. Their latest claim is that I would "just commit genocide on all the children because he really couldn't care less about them" and I would "do it right now if it were not illegal."
These are not statements of ridicule or snark. They are stated as "fact" in an effort to cost me my job in accordance with L. Ron Hubbard policy.
On the other hand, I assume Michael Chan is actually a man.
Which is the real discrimination and bigotry Ed?
Which do you think Disney, A&E or anyone else should be concerned about? Snark on a blog calling people "Man" or tax-payer funded campaigns to destroy the lives of people scientology doesn't like?
It's pretty clear which side of that question they come down on.