This is a couple of weeks old now, but the hypocrisy remains current and fresh…
Scientology seeking to gain credibility for itself by pretending to align with the ADL.
Of course, scientology CLAIMS they "stand with the ADL" and are champions who fight at every turn against anti-Semitism.
But what is the real story?
Scientology fully supports the Nation of Islam, and presented its highest recognition (the "IAS Freedom Medal") to Tony Muhammad (he now goes by Abdul Malik Sayyid Muhammad). This is very well documented in numerous previous articles on this blog (and elsewhere) — just two of them:
Tony Muhammad Searching for a "Good" White Man – "I might have found a half of one"
I was curious if the ADL had anything to say on the subject of the NOI. A quick search of their website popped up this lengthy paper on the Nation of Islam — this is an excerpt from it specifically about Tony Muhammad: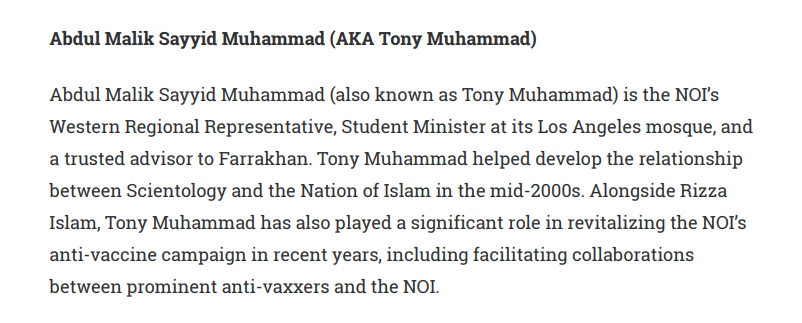 Here is the same guy featured on ScientologyTV:
There are a LOT more articles on the ADL website concerning the Nation of Islam and its virulent anti-Semitism.
This is one: Farrakhan: In His Own Words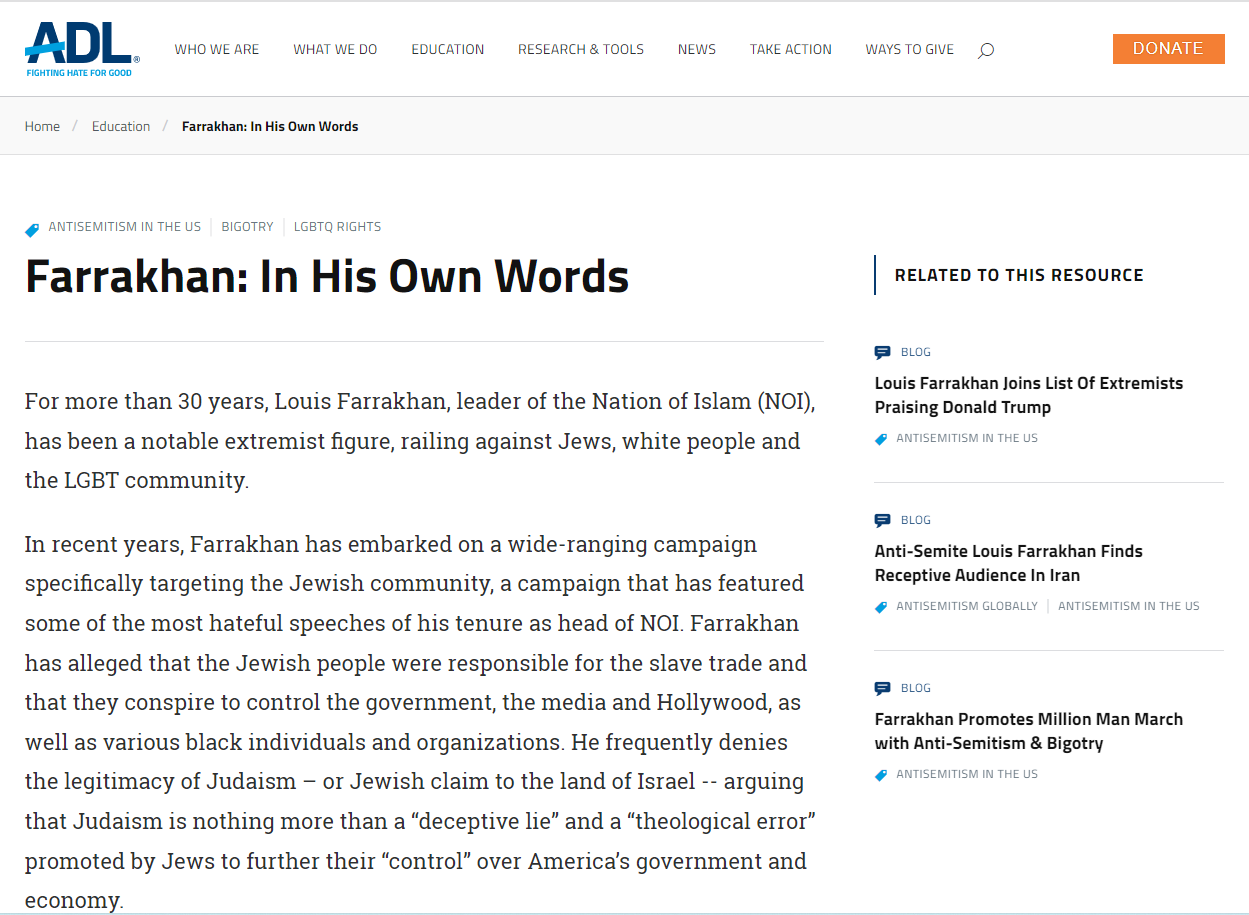 There are many others, specifically including Tony Muhammad and his relationship to scientology and another IAS Freedom Medal Winner Alfreddie Johnson.
You have to wonder what the ADL thinks about scientology shamelessly aligning themselves with their organization, pretending to be fully supportive and on-board with their anti-Semitism message when they are in bed with some provably horrible anti-Semites who are so prominent they get repeated coverage on the ADL website.
We know scientology doesn't care. They will do and say anything convenient to the moment to try to curry favor.
Does the ADL even know how scientology is using their good name?