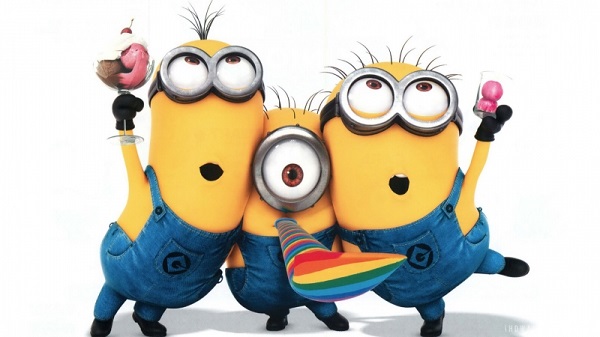 Just a few of the things that have been forwarded to me recently. Some are a little old. But nothing really changes in scientology, it just gets smaller.
People have been asking for Thursday Funnies to come back. It somewhat depends on what comes in. Once the pandemic hit, the volume of promotional items they sent out decreased. But it seems to be coming back now. Not sure if I will do this every Thursday, but here is an installment to satisfy the need for some humor on this topic.
"Get some of the most praised products!"
Huh?
And what might they be? This place is dead as a doornail.
New "friends"?
This is what a trip to Flag has to offer these days? Lizard friends?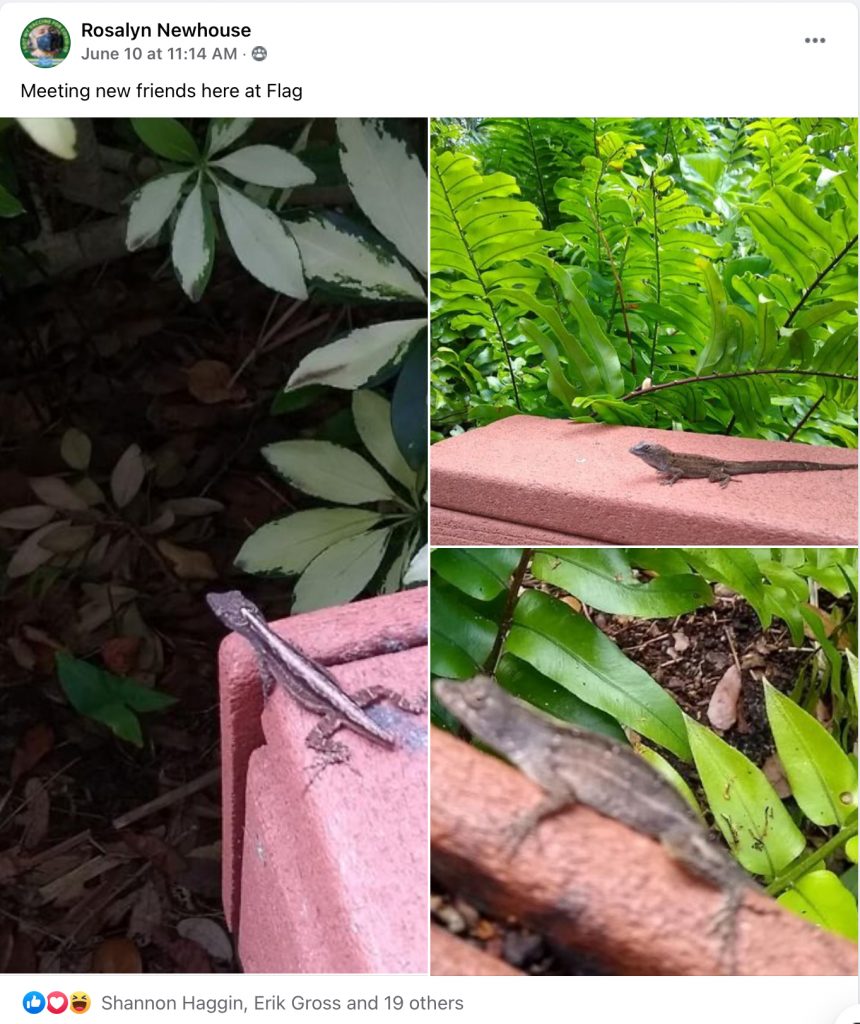 Why do they show a ship at sea?
The Freewinds has been tied up at a dock in Aruba for more than a year. When you go to the Freewinds you are actually taking a trip to a hotel in Aruba where you have to remain in the "bubble" for 14 days.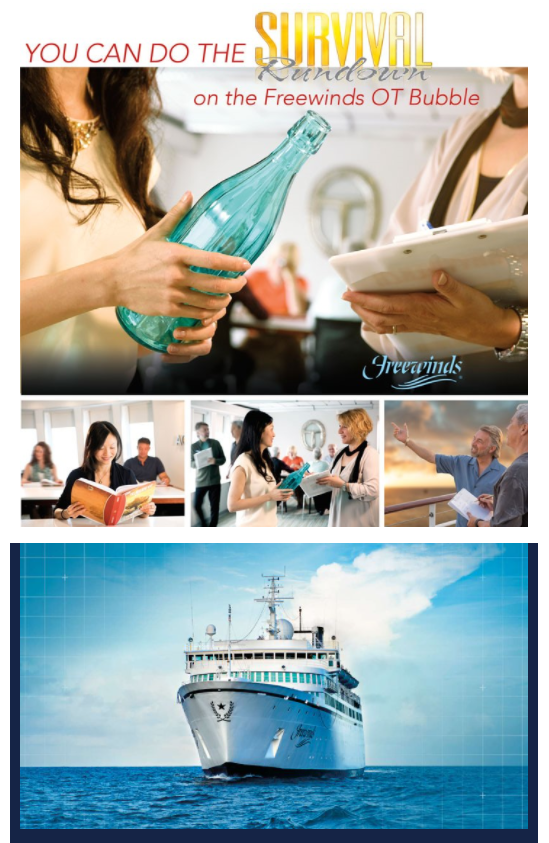 Albuquerque "milestone" event
Wonder if they are announcing the milestone of 18 YEARS of fundraising and they still don't have enough money to buy an ideal org?
And isn't a "virtual" event where you have to register and sign in on line sort of self-defeating for a masquerade "ball"?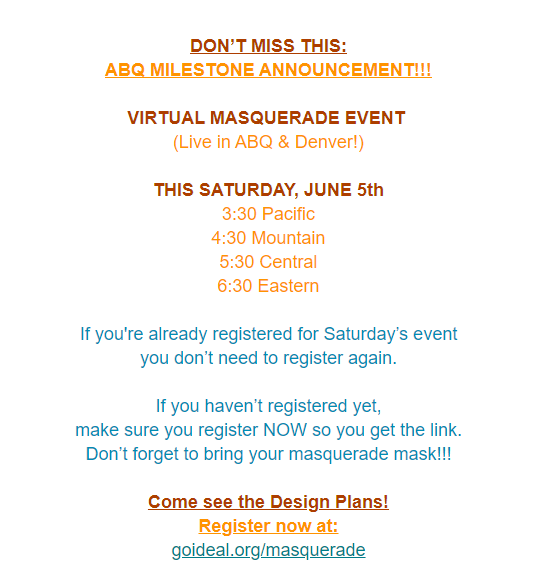 An "Extravaganza"
Not unless you consider crush regging to be something that qualifies as an extravaganza.
There isn't much good news in scientology these days, wonder what bs they are foisting off? The great success of scientology in the pandemic?

Why?
Why would anyone not just go to the "ideal" org in Perth but fly 3500 miles to Auckland to do the Purif? (It's about the same distance as New York to Dublin)…
And this is such a strange success story for the Purif — carrying guilt?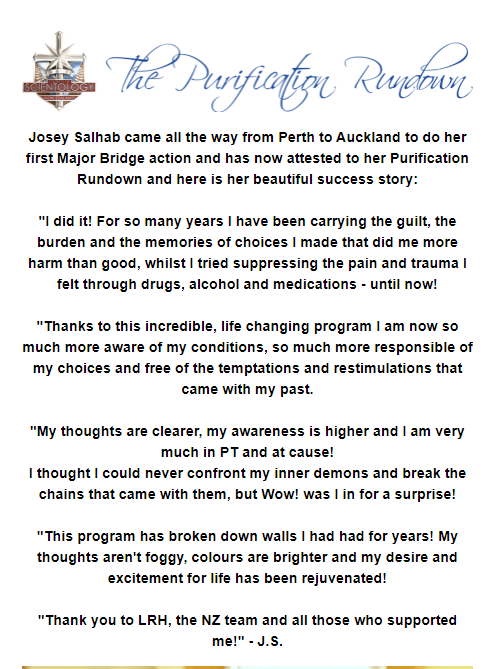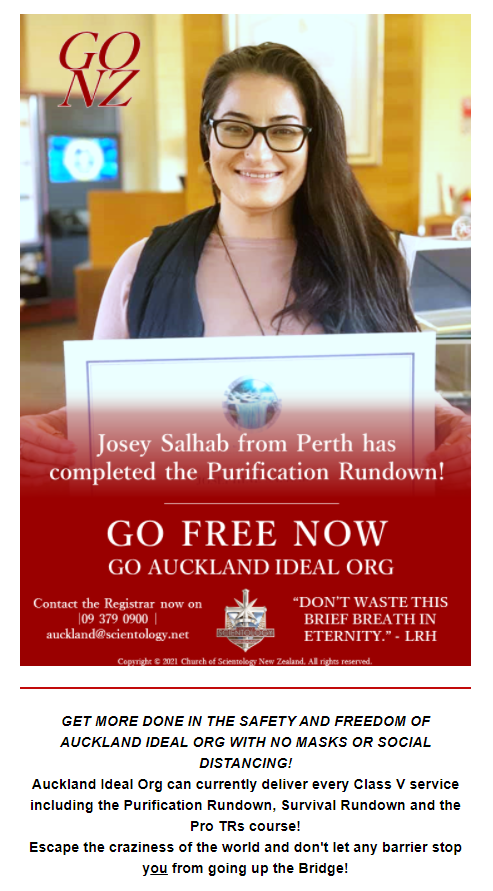 Oh, and by the way, as of a few days ago, Auckland org is now closed again.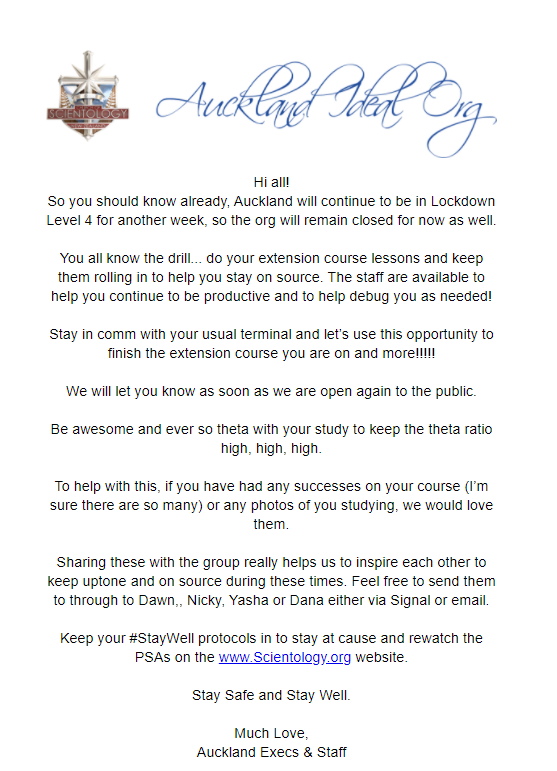 We are all Eternal Spiritual Beings
Unless we haven't read these books?
Maybe Invite Tom Cruise?
He seems to have trouble in this area….
Graduating Churros?
Did they do the Purif? Study a Basic Book?
What is "The Magic of OT Power"?
Perhaps the illusion that it exists?
That's quite something…
Imagine what is going to happen when she gets some auditing?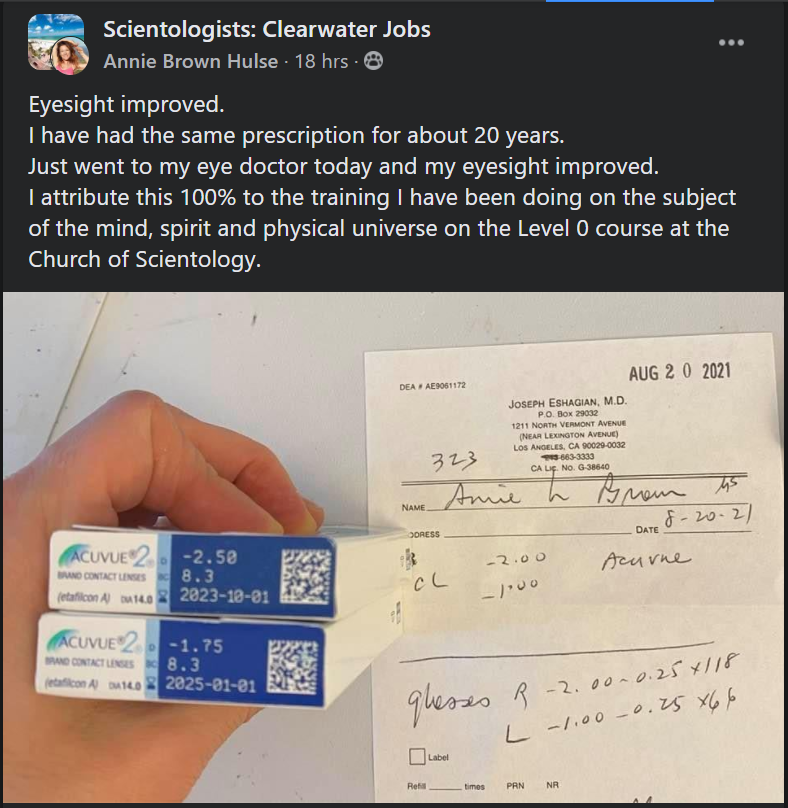 Oh, that's embarrassing. She put this on Facebook last year…
Her eyesight resisted all that auditing — including Dianetics, all the Grades and the Wall of Fire — but suddenly improved from reading Level 0?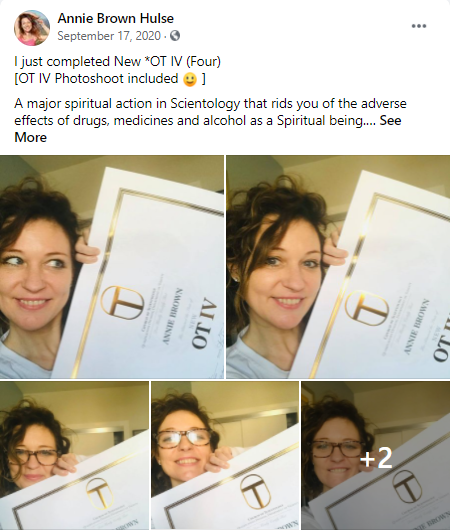 Commodore's Messengers Needed
Question. Why? He never came back. Overdue on his 21 year leave from the Sea Org….
SO who are they "messengering" for?
"PR" Workshop
Learn from the experts who have guided scientology to unprecedented levels of bad PR.
AOLA Intro Courses?
This tells you everything you need to know how about how busy they are delivering the OT levels.
Graduating Waffles
Food has become an important element of "graduation" it seems.
And now they're adding movies too.

The Chan Man Cometh
A "Congress" with "seminars"? So, not really a "Congress", more like a 2 day reg session…
What's the deal here?
I thought it was supposed to be "solve it with scientology?" not movies?
Didn't Hubbard have some bad things to say about wasting time bowling rather than being on course?
More dilettantism…