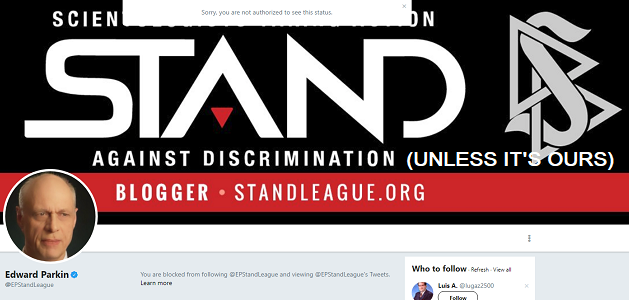 …or at least they are trying to according to Michael Lewis (who seems to be everywhere — giving seminars on how to conduct life etc etc, perhaps this is a really long amends project following the massive bad PR his son generated).
It's interesting to see the admission that Ed Parkin is his "boss"… The facade that STAND is a group of "like-minded individuals" who happen to share a common goal to eradicate religious persecution is of course a sham. This is in fact an OSA front group run by an OSA Int staff member, Ed Parkin, which has a select group of people who take orders from OSA to do what they are told.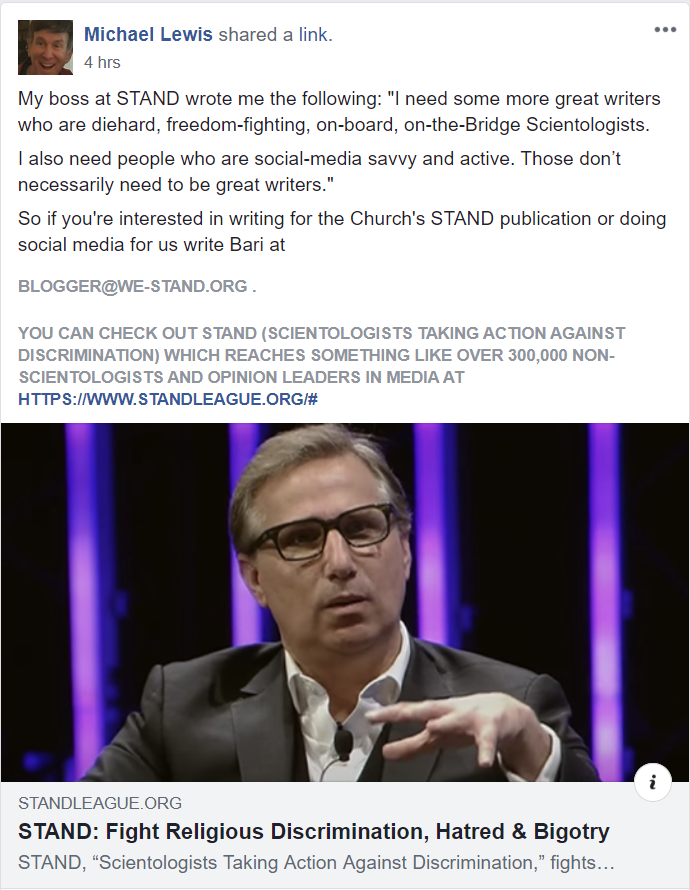 And here we have the aforementioned Fast Eddie making a fool of himself once again with his latest tweet: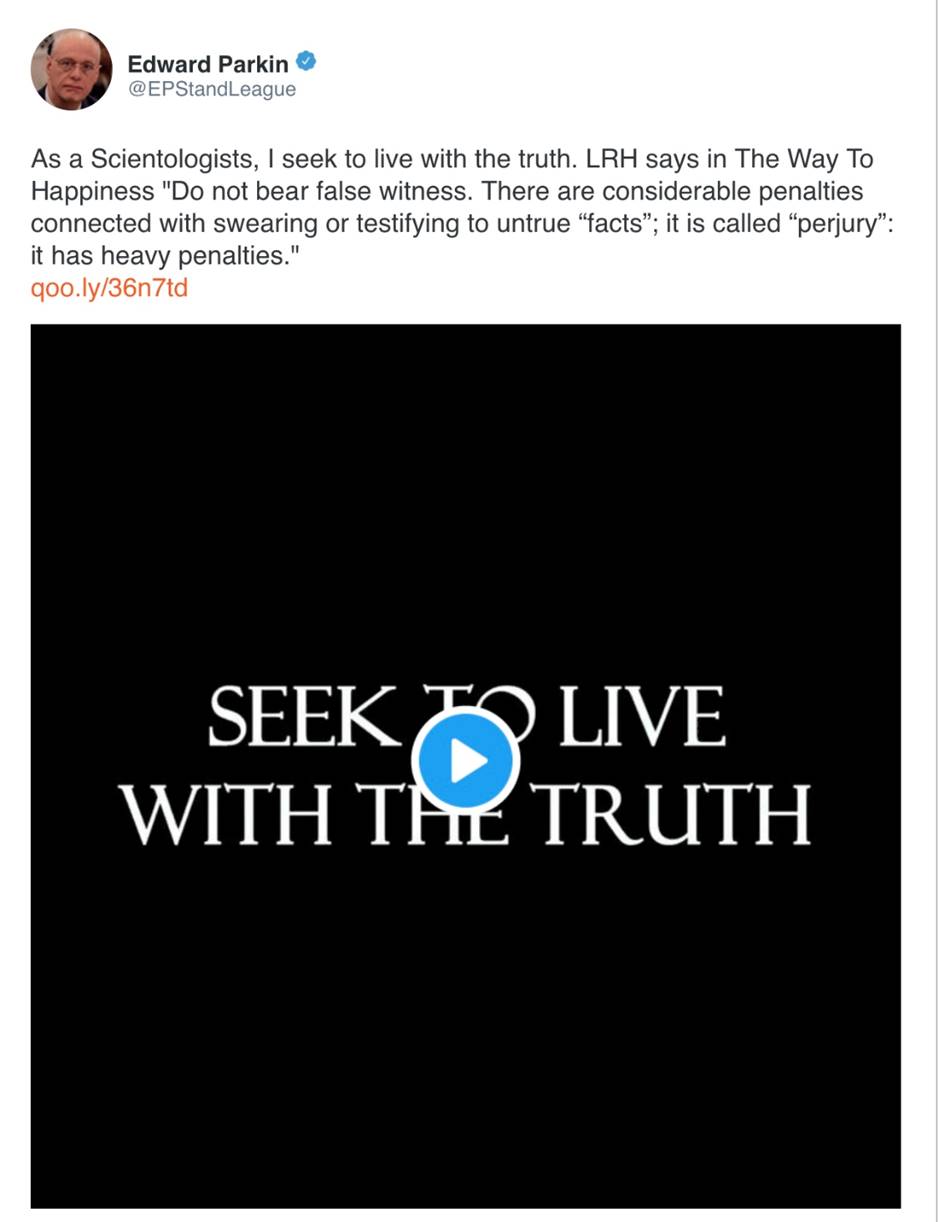 He is saying that "As a scientologists" [sic] he would not lie. Of course, everyone who has ever been in the Sea Org, and especially those in OSA (and in fact, most run-of-the-mill scientologists) know this is NOT true. If they believe that lying will protect scientology from some harm, they will lie 100% of the time. It is the "greatest good." The STAND League itself is a lie, and tells numerous lies, repeatedly.
Let's see how the truth-telling goes in the Masterson case.
Eddie might have to eat his words once the facts come to light about what has happened in that case.